Jordan Suckley Talks Dreamstate, His Sound, Damaged Radio & More!
---
From winning a contest while in university that got him spinnin' at Cream Ibiza, to holding a residency at BBC Radio 1, UK DJ and Producer Jordan Suckley has had an eventful rise to the top. In the past few years, his signature tech-trance sound has quickly swept the club and festival circuit. Collaborating with amazing trance and tech-trance artists such as Sam Jones and Simon Patterson, Jordan has released dynamic tracks fans have loved. Aside from being a prolific artist, he's also label boss at Damaged Records and produces a radio show entitled, Damaged Radio that airs every Tuesday!
2016 was a massive year for Jordan Suckley, as his sound has taken him all over the world. Recently, Suckley lit up the Dreamstate SoCal stage back in November and closed out the year by rocking ExchangeLA stage on December 30th for a Damaged night in Los Angeles  This year he has played sets in the United States, Germany, Ireland, Spain, and more and we can safely say that he is an artist who should be on every trance lovers radar. We can't wait to see where 2017 will take him!
Check out Jordan Suckley's Dreamstate SoCal 2016 set on SoundCloud:
---
In your career, you've made a variety of different styles of music- from techno to hard trance and now more of on the tech trance side. For those that aren't familiar with your style, how would you describe your sound?
High energy, big bass, acids, FX & melody!
I recently listened to your Techno, Progressive, Psy & Tech opening set at Cream in Ibiza and loved your range. What influences you to experiment with other styles?
I've been playing at Cream, Amnesia in Ibiza now for about 5 or 6 years and it's an event I always look forward to! I usually play one opening set and one or two closing sets there during the Ibiza period, which is great for me as I hardly ever get to play a warm up set these days! Whilst I was at University I had lots of friends into Drum & Bass, so I listen to that quite often too! As I make Trance most days, I like to listen to other music so I don't get bored with listening to the same thing all the time, this also gives me inspiration taking sounds from different music styles!
Many artists are affected and influenced by their upbringing and environment. You've stated that you grew up listening to The Chemical Brothers, The Prodigy and other Big Beat/Breakbeat artist. Do you feel growing up in Liverpool influenced you and your style of music?
Yeah definitely! All of my friends growing up liked dance music so it was just something we were all into. One of my friends had his decks set up in his mum's garage, which was where I got my first taste of mixing on turntables! During my late teenage years, we all used to listen to Hard House, Funky Techno and Trance and went to events in the UK such as Gatecrasher, Godskitchen & Goodgreef, which was what inspired me to become a DJ/ Producer!
Scratching seems like it's almost a lost art form; I love that you can scratch; Few electronic artists seem to scratch live or display this talent. What do you think has contributed to this? How do you think that digital production has affected this style?
I think most people just concentrate on music production these days, as not everyone has the coordination to make their hands do two different things at once. Although, making a big track can do much more for your career than scratching can, so I think it's better if you can try to find a balance between the two. I actually learned to do basic scratching before I could beat match, so it's something I have done from the very beginning.
You played at the inaugural Dreamstate event as well as Dreamstate SF; what's your overall feel about the event, the fans, and the trance families?
I thought it was insane! It's amazing to see the Trance scene so strong and I think the big Dreamstate events are making more people set up other Trance events in their home towns too, which is making the music spread even more! I think America is my favourite place to play right now and Dreamstate has 100% been a catalyst for the growth of Trance there!
In your opinion, how has Dreamstate helped to bring the trance genre back to the states? Do you see the brand continuing to flourish?
Yeah, I think Dreamstate has been one of the best things to happen to the Trance scene in recent years and I can only see it expanding! A scene is only as strong as the producers making the music and the good thing about Trance music is there are talented producers all over the world making great music. With the producers making great music, mixed with huge brands like Dreamstate pushing the artists, is a clear indication Trance is heading in an exciting direction!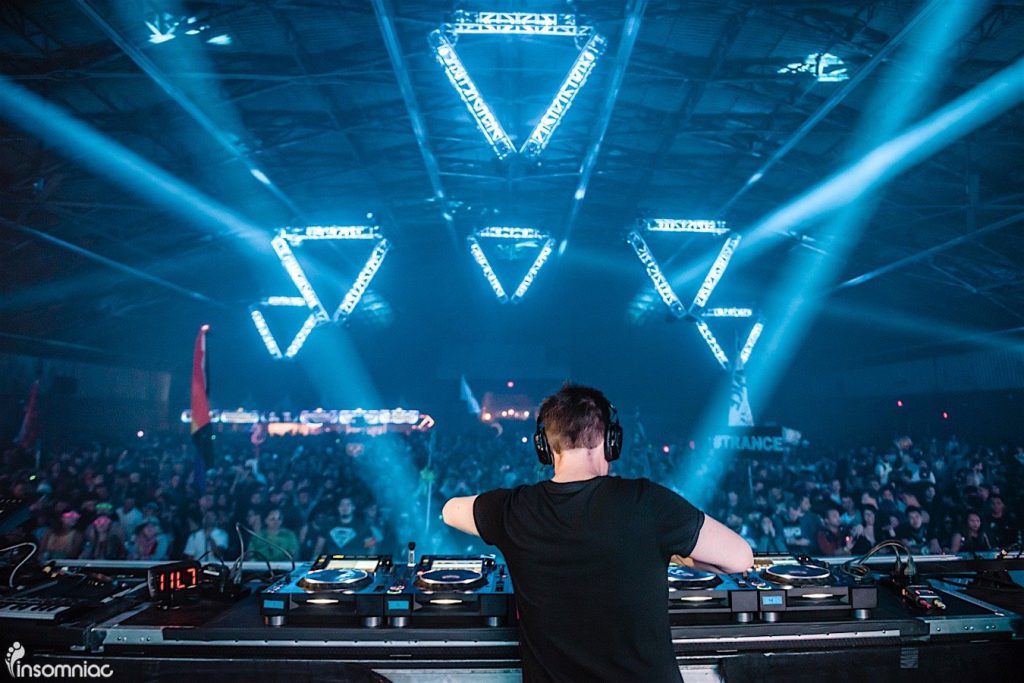 Other than the style of music, what sets apart Trance DJs and fans from other genres, if anything?
I think Trance music is loved so passionately because of the emotional and epic chords, which people can really connect to! The music can make people fell better on a bad day, or feel even better on a good day. I love seeing all the Trancefamily signs everywhere I travel around the world too, there is a real global Trancefamily!
It seems the time you spent at BBC and remix you created for Garth Emery's Northern Lights remix album were a game-changers for your career. Who are some DJs that you look up to you or experiences that have positively influenced your journey?
I have big respect for any DJ who is successful because it's a very difficult career to do well in and keep on doing well over a long period of time! Recently I have done collaborations with Paul van Dyk & Paul Oakenfold, who are both huge inspirations for me both in terms of their success & music style! Also, I have a huge respect for Armin van Buuren, Aly & Fila etc, who have supported me at their events and on their radio shows, they have really helped my music reach out to a larger audience!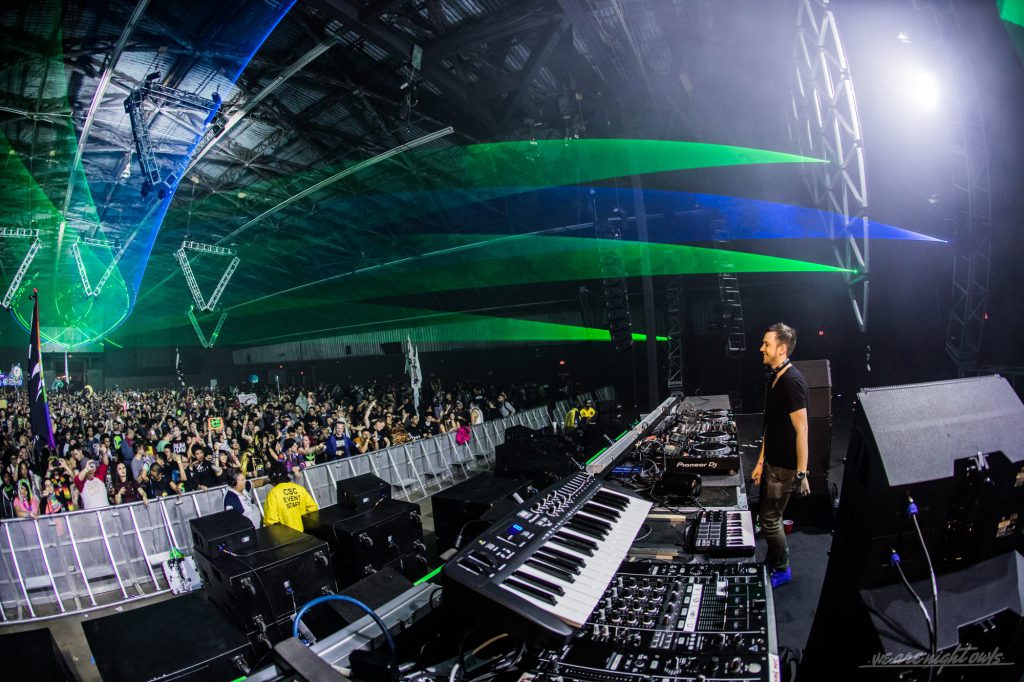 You're a DJ but you also head your own label, Damaged. What different things do you have to take into consideration when you're working on the label side of things?
I love running my label because it gives me so many exclusives and enables me to release any new music whenever I want. I've found if you're always releasing on other people's labels, it can take months and sometimes a year for your track to get released, but doing my own label enables me to make a track one month and release it the month after if I wanted. However, generally, I prefer to make a track, test it out for a while and then schedule it for release rather than rushing it out. When I listen to demos for the label I think – is this a track I would play in my set this weekend? Is it the "sound" of my label, does it have a catchy melody & what is the production quality like?
What is the process behind putting together your radio show, Damaged Radio?
Having a weekly Radio show lets me dig deep across a number of music genres to find tracks I don't always get to play in my usual live sets, such as Breakbeat & Techno, although I do play these styles if I do an extended set! The weekly Damaged show lets people see what Damaged is all about and what they can expect if they came to a Damaged event, from warm up music to Trance, Psy Trance, Tech Trance and whatever else in between!
Can fans of the Damaged brand look forward to anything exciting in the near future?
Yes, new compilations, more events and lots of new music!
You're a massive Liverpool fan and have said it's a nice escape from music. Do you feel it is important for DJs to have passions outside of music?
Yeah, 100%! I think anyone would lose their mind a bit if they just did the same thing every day! It's important to do other things to give your mind a rest, which will help with creativity! I've run into creative blocks before and I've found doing something completely different to take your mind off it really helps!
What are some of your goals for the upcoming year and how do you plan on raising the bar for yourself?
This year is looking like my busiest yet in terms of music productions, also the Damaged Radio show is going up a few levels and will be broadcast internationally starting in February on stations around the world! New music collaborations with Paul van Dyk, Paul Oakenfold, Solarstone, Heatbeat & Alex Morph locked in. Also, remixes for John OO Fleming, Gareth Emery as well as new originals and more!
---
Follow Jordan Suckley on Social Media:
Website |Facebook | SoundCloud | Twitter
Featured Photo Credit: Insomniac Events