After an amazing debut in 2015, I had no doubt in my mind that Dreamstate SoCal was going to be an epic weekend this year.
---
Let me just preface this review by saying that I love trance, and I had an all around amazing time at this event. To start my story about this year's edition of Dreamstate SoCal, you actually have to travel all the way back to EDMbiz in Las Vegas this past June. While attending the 'Resurgence of Trance' panel during the conference, it was announced that Dreamstate SoCal would be featuring multiple stages over two days. That was really where the hype machine began to turn on, and within the coming days after EDC Las Vegas, we were graced with the announcement of dates and some basic information about the event. In mid-July, the lineup announcements began and everything truly kicked into full gear. Name after name, pretty much every major artist in the trance realm that I wanted to see began to appear. Throughout the months in the lead-up, we had embarked on an artist series to cover each and every act playing that weekend, which only deepened my love while also making me realize that conflicts were bound to happen.
Fast forward to November and we've closed out the series and other articles, it's game time, event day, I'm ready.
After picking up my pass for the weekend and making a brief stop at the hotel, I headed out with some friends to begin my journey into the depths of trance. The complaints others had about conflicting set times didn't faze me, and the moment that I walked into the venue I could tell that the weekend was going to be full of surprises and epic sets. Unfortunately, I arrived a bit later than originally planned and missed out on sets from Niko Zografos, Transcendent, and Triceradrops. All three of which were artists that I really wanted to catch, and I have heard through the grapevine that they were all fantastic in their own rights.
Dreamstate SoCal's lineup was seriously a lot to handle, even for someone who is a veteran of events like me.
The group I was with headed to Photographer's set at The Vision stage, where I spent some time before running over to catch some Neptune Project Classics at the Timeless stage. If I look back, the entire first day was all about grabbing a bit of everything from the trance genre. I hit up portions of, or the entirety, of sets from The Thrillseekers, Aly & Fila, RAM, Binary Finary, Andrew Rayel, and Infected Mushroom. Yes, that's right, Andrew Rayel is on that list, and I had a blast during his set. I closed out the first night with PureNRG, and it finally set in that this experience was halfway over. Everyone on the first day played their hearts out, and I don't think I heard a bad set throughout the evening.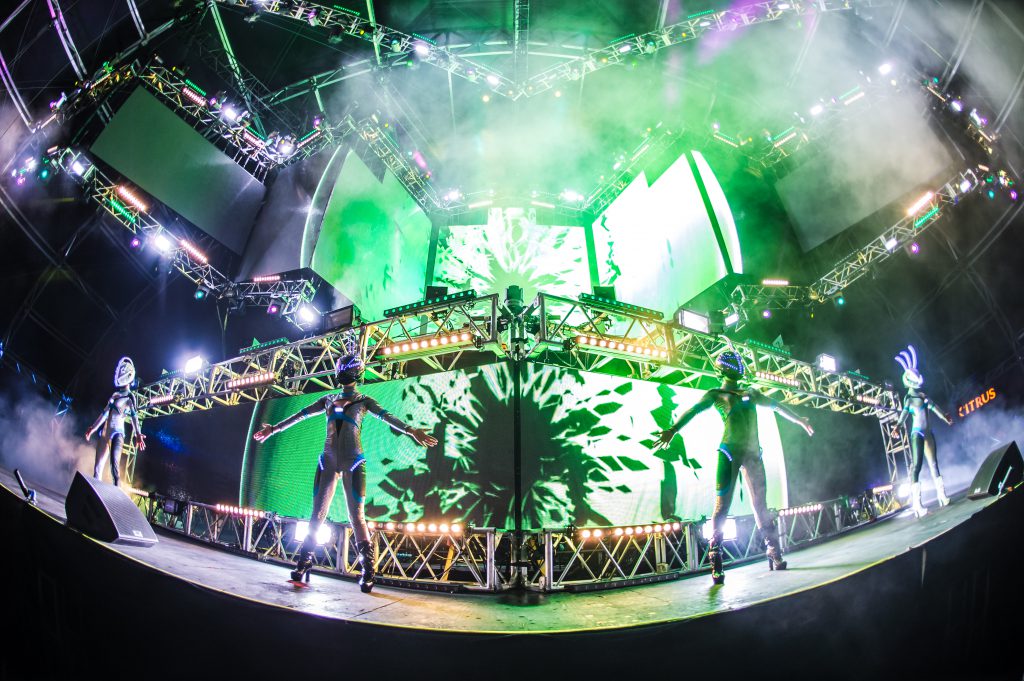 On the second night, I came in with a bit more of an overall plan as to who I was going to see. I arrived earlier than the day before and was able to catch a good portion of both Ben Gold and Mr. Brooks' sets to start my night. Oh, it was raining during that time, but more on that later. Richard Durand's In Search Of Sunrise set was the point in which the team and our friends all met up for a photo before dispersing into the night. I stuck myself at the main stage for John O'Callaghan, MaRLo, and ATB, which were definitely some of my favorite sets of the weekend. Paul Oakenfold's set started off well, but the trance gods were calling and my friend Ian was looking for some new artists to check out. Menno de Jong was spinning at the Vision Stage and as one of my favorite artists I had my next direction to travel. Of course, that set was fantastic. Soon after that, the decision was made to head over to Alpha Portal at The Sequence stage. It was packed, and for a second I thought that I wasn't going to be able to get in to check out this epic b2b set, but somehow we made it in. After losing our minds to some serious psytrance, it was time to close out the festival with a master of trance, Ferry Corsten. Now, I had seen Ferry Corsten presents Gouryella in the past at Beyond Wonderland SoCal, and briefly at EDC Las Vegas this year but this was different. Surrounded by my team, friends, and family, we closed out the festival with this set and were taken on a journey of epic proportions.
Every artist at Dreamstate played their hearts out, and you could tell the emotions were in full force throughout the weekend.
Click HERE to check out live sets from Dreamstate SoCal 2016!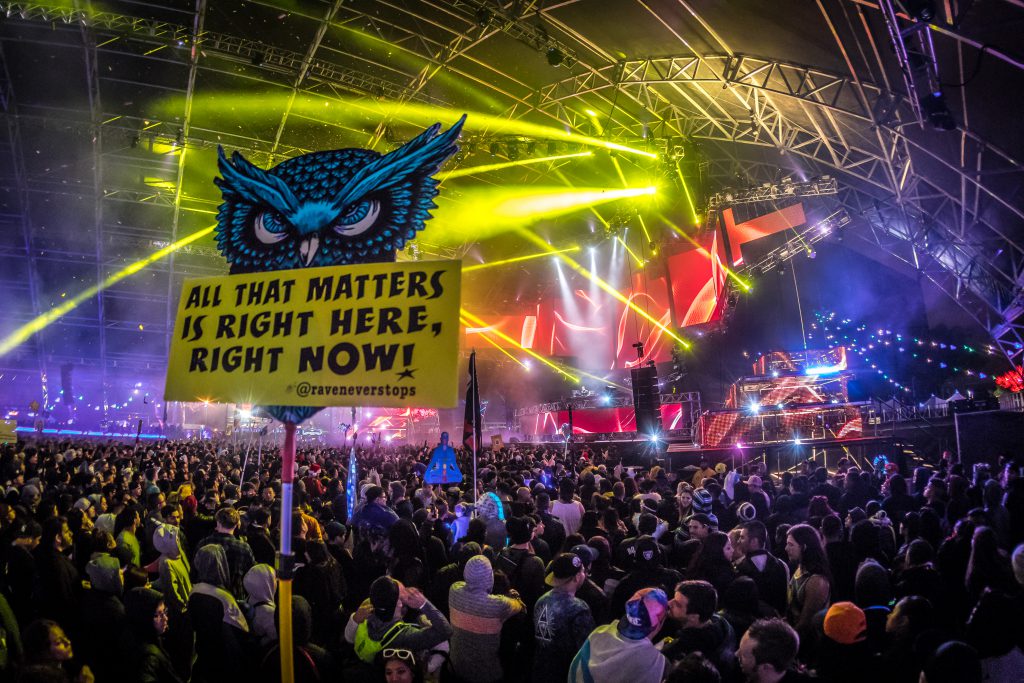 Something that I was interested in seeing was how the vibes compared to last year's edition of the event. When you expand from around 6,000 to what felt to be around 14,000, you have to wonder what the new additional people would bring to the table. The answer was not surprising in the slightest, as the vibes were very reminiscent of the inaugural edition of Dreamstate. What was also interesting to me was the amount of people in attendance that did not have much of a background with the trance genre. Many of these people showed up because of the hype around the event, others because of names that were recognizable from the regular festival or club circuits. Never did I ever encounter someone who I would consider to be "bad vibes", nor were there any negative experiences that I saw happen with any attendee. That is not something you hear much of when you put tens of thousands of people together usually, but this is a trance event, it is different.
When you enter Dreamstate, you can go ahead and leave your elitism at the door. Why? Because this event is all about people coming together in the name of trance.
I saw members of the trance community meeting, reconnecting, and dancing with each other all night long, and nowhere was the drama and fighting that seems to occur on the message boards online. Regardless of if you came for acts like Cosmic Gate and Gareth Emery or Astrix and Mark Sherry, it didn't matter as everyone was there in the name of trance. New memories were made, old friendships reunited, and it was just simply epic through and through.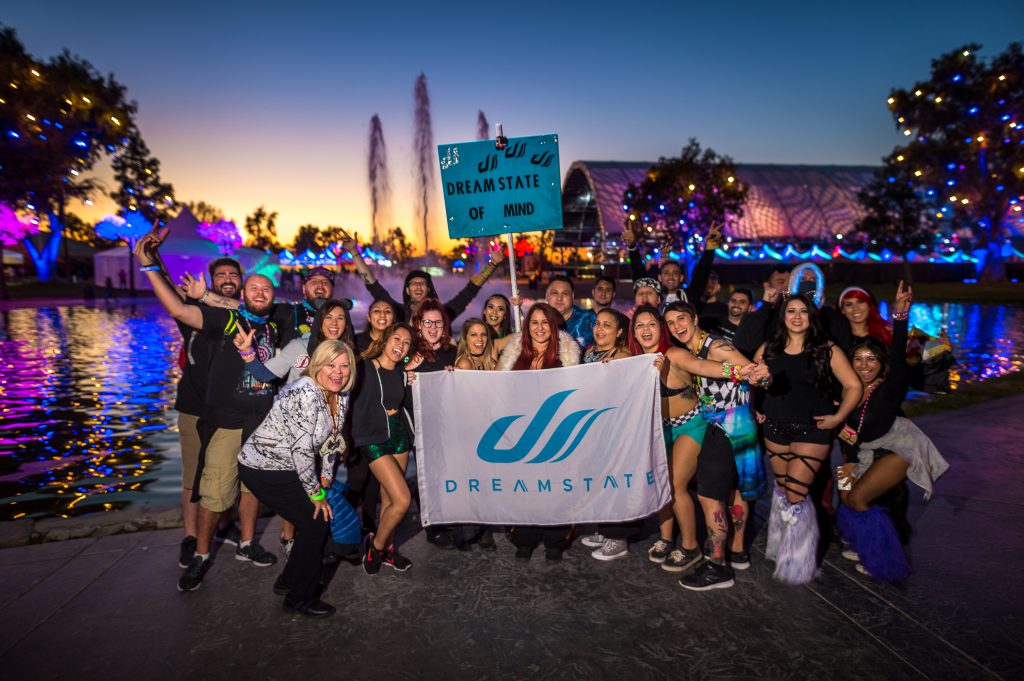 The production level of this event was simply massive, and Insomniac definitely upped the game with most of the elements inside.
Production-wise I felt they hit the mark on nearly everything. There were definitely some issues with sound at some of the stages, and I wish that The Timeless stage had a bit more production, but overall I think they did a fantastic job. The sound issues definitely were corrected by the second day. Let's run through the stages really quick. The Dream was the main stage, better known as the megastructure, and my god was it fantastic. Sure, there was a bit of a leak during the downpour on night two, but the production elements in there were definitely on point. It only got better throughout the night, and the video boards and other lighting effects blew the minds of myself and everyone around me. Timeless had back to the basics production, which could have been improved upon, but definitely catered to the era of trance that those artists were playing. What that stage lacked in visuals, it made up for in quality of sets, so it's fairly forgivable to me.
I regret spending very little time at The Sequence, but the moments I did spend in there were full of shock and awe. Horizontal lights tracked the stage and the lasers were also fantastic inside…I can see why some people did not leave there the entire weekend. Finally, The Vision stage really stole the show overall. It was my favorite of the bunch, and Menno de Jong's set in there was really what made my jaw drop on the floor. The building it was located in has been unused for Insomniac Events since 2011, so it was also a brand new experience for many too.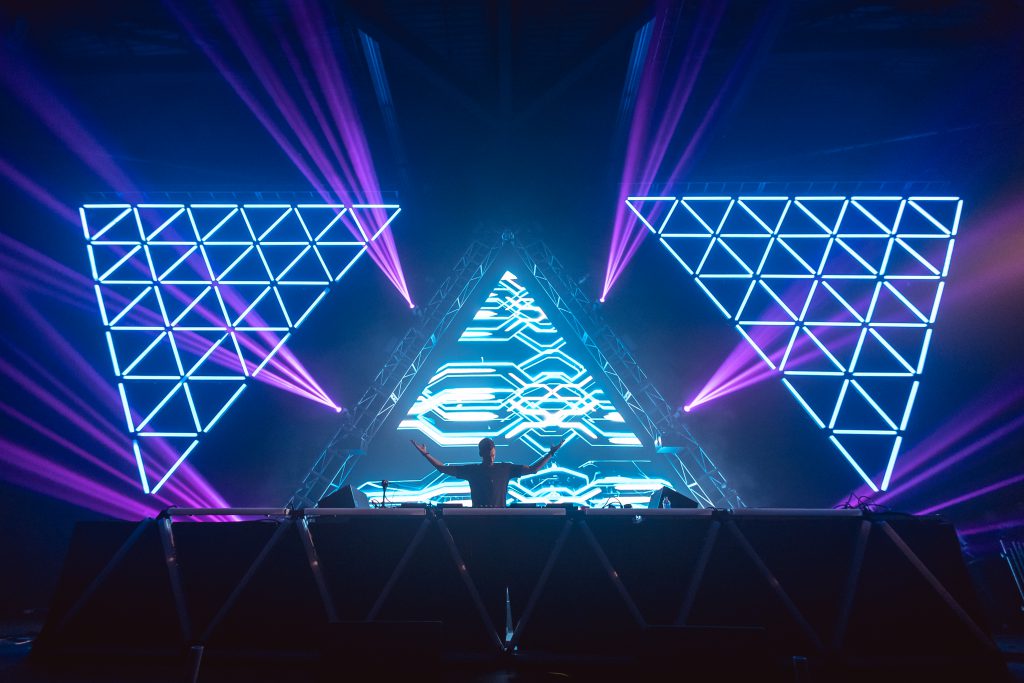 Expanding to four stages meant that there was more room for Insomniac to wow us with their jaw-dropping production, but I felt that this push to a larger size was a bit ambitious.
What does that mean? Well, I thought the jump to this size was a bit too large for year two of this event. You're more than welcome to disagree with me, but I honestly was expecting a small upgrade instead of a large one. Insomniac could have easily just used Damus, Citrus, and the tent they constructed for the Timeless stage and I feel they would have had a sellout event on their hands. When the lineup was announced, though, there was absolutely no way that this size could happen. I didn't think much of it at the time, but as we got closer the concern grew. I figured that we were going to lose some of the intimacy in the jump, and in the end, there was not much that was actually lost, but the entire event felt far too spread out to me. If there were Escape-sized quantities of people at the event, I more than likely wouldn't even be saying this right now, but there were points in time where things felt…empty…in the venue. I guess you have to expand at some point, and now is better than ever, but the growing pains were definitely real in year one of multiple stages.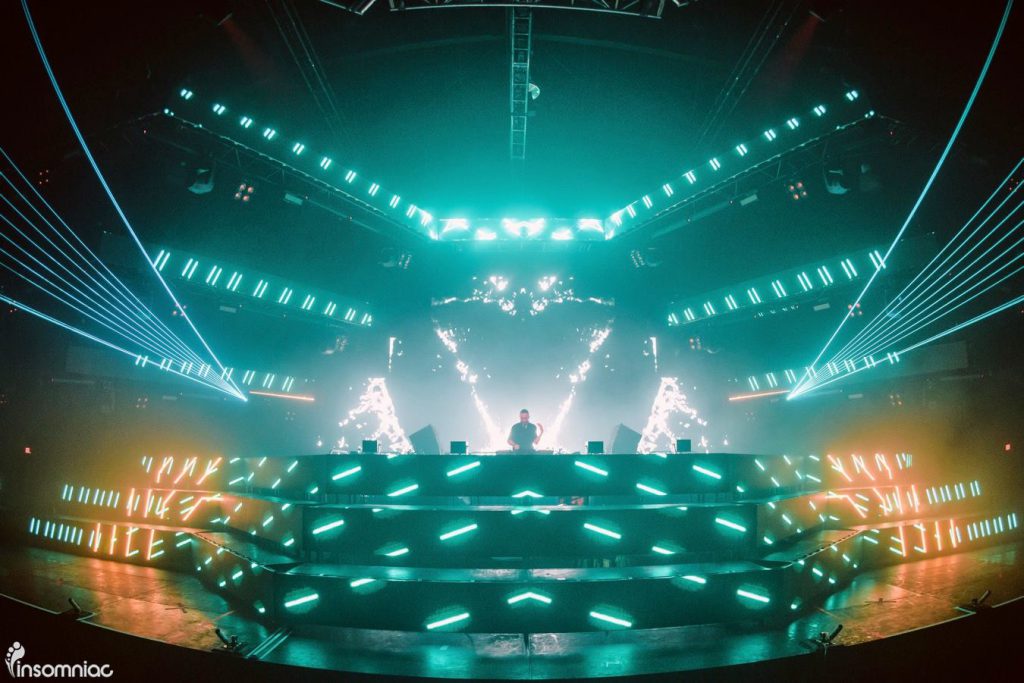 There were a few reasons that I think contributed to this, some of which are controllable and others not so much.
First, you have the problem of it being a major holiday weekend for many people. That is going to be a hurdle to jump over, but I love the "Trancegiving" concept and would rather that not change. Not everyone is as dedicated to trance as others, and the choice between family and raving tends to end up with family. Second, trance is still regrowing in popularity. It never "died" as some may say, but it definitely was on the ropes there for a while and only recently has surged back. Third, the Dreamstate brand's expansion to other countries and cities made less of a need to travel to the big show.  While the 2015 edition of Dreamstate SoCal boasted of people from all over the globe, there seemed to be less representation as a whole from the places where it expanded  Having editions in Australia, the United Kingdom, Mexico, New York, and San Francisco is really great at spreading the trance movement, don't get me wrong, but also will give people less incentive to travel to San Bernardino for the edition here.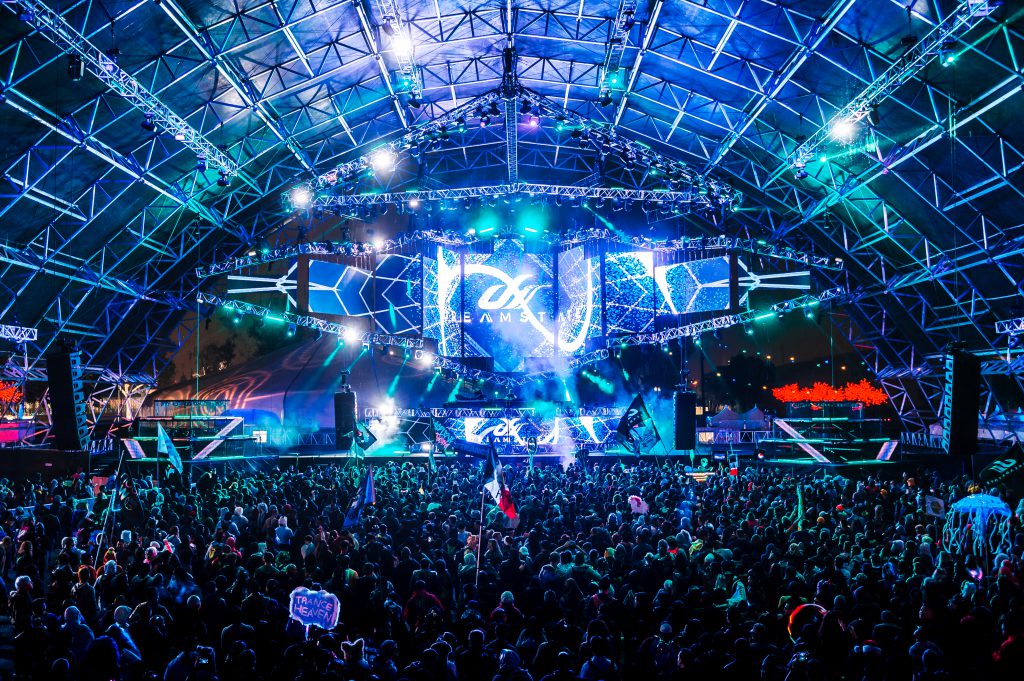 As someone who has championed the concept of upgrading to VIP status for Insomniac Events, I felt they did a great job at Dreamstate.
If you didn't know, VIP is not something that is usually offered at the single-genre events, so this was the first. VIP perks included private bathrooms, unlimited hot chocolate and coffee, a kandi making station, dedicated bars with a nice seating area to relax, a viewing area close to the stage, and more. Clocking in at nearly $300 for VIP, by the end of the second night I did think that it was worth the cost overall. It probably would have been more beneficial if there were more attendees, as the lines to get in were never long and parking didn't seem to be at a serious premium, but it was about right for what I was expecting. A dedicated VIP area at the other stages would have been nice, I think that is the only addition I would have made for this go-around. If you were VIP this year, please don't hesitate to share your experience with me as I'd love to hear all about it from others perspectives.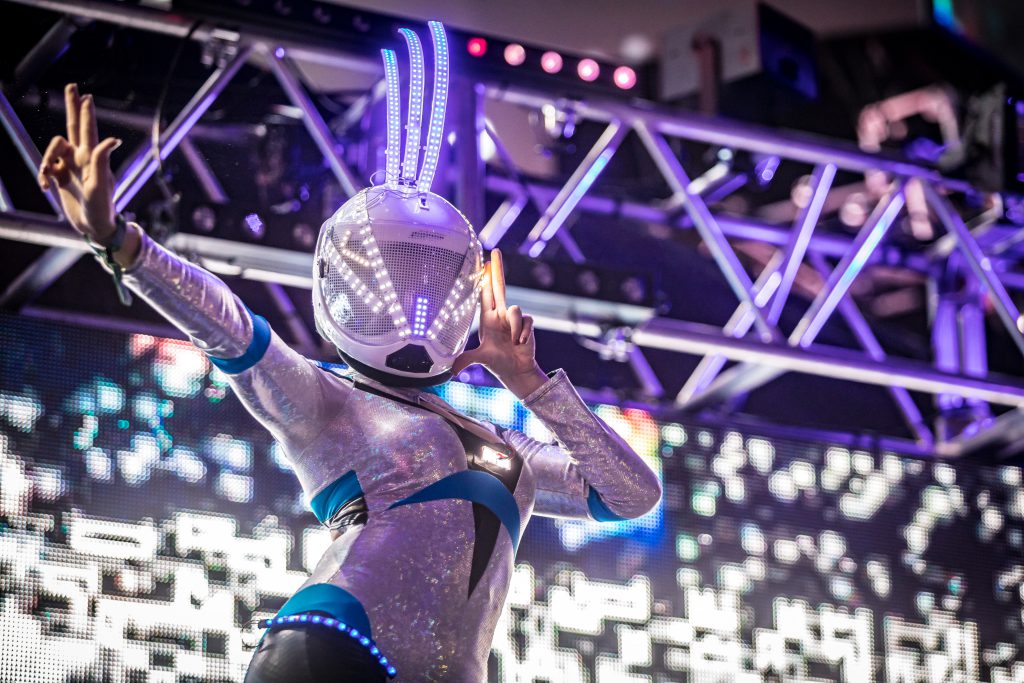 Overall, I had an amazing experience at Dreamstate SoCal this year and I highly recommend everyone attend the event.
There are really very few festivals that I am adamant about people attending, but when you have something like this where everyone has really come together for the music…it's just something else. While I definitely was heavy on the vocal, uplifting, progressive and tech trance sets, I think that was in part due to what I was looking for as the soundtrack of my weekend. The other part would probably be due to the prevalence of psytrance at last year's edition and abundance as other shows. You can find my top sets below, but please understand that I don't hate psy, I just have seen so much over the past year that I wanted to experience other parts of the genre too. Trance is clearly on the rise, not stopping anytime soon, and now the stage has been set by Dreamstate to really fill this venue next year. I'm hoping that through spreading the message that trance brings with it, and through the inclusion of Dreamstate stages at multi-genre events, more people find their way to both the regional editions of Dreamstate and the big show here in Southern California itself.
---
Grant's Top 5 Sets From Dreamstate SoCal 2016:
Gouryella
Menno de Jong
ATB
John O'Callaghan
Andrew Rayel
---
Follow Dreamstate on social media:
Featured Photo Credit: Insomniac Events