Out of all the events that I have attended, Dreamstate SoCal has touched me in ways that no other event ever has or ever will. 
---
There is nothing more powerful and emotionally transcendent than the genre known as trance. Here in the United States, trance has been on quite the journey in becoming one of the most beloved and respected forms of music in the scene. Because of the unyielding passion that the trance family has shown, the incredible talent brought forth by both national and international DJ/producers in the last few years, and companies like Insomniac Events who truly listen to our requests for bigger and better trance lineups and events, I am proud to say that trance is finally getting the attention it deserves. Dreamstate SoCal will forever be remembered as the event that helped change the game here in the United States.
Last year marked the very first Trancegiving celebration at the NOS Events Center in San Bernardino, California. Only having one magnificent stage and a 2-day lineup that rivaled any other lineup on the planet, history was made in 2015. Being a part of the inaugural event I am blessed with beautiful memories from last year. The insane laser show, gorgeous vibes from the wildly passionate trance family, chance meetings with some of my favorite trance superstars, and being lifted into a new dimension with music that wrapped my soul in intensity and power, I knew that Dreamstate would forever become an integral piece of my being. This year, as I prepared to touch down once again on the NOS Events Center, I was hit with a feeling of nostalgia unlike anything I have ever felt before. I was coming home.
Little did I know that what I was about to experience would trump anything I have ever experienced to date, this is my Dreamstate SoCal 2016 experience.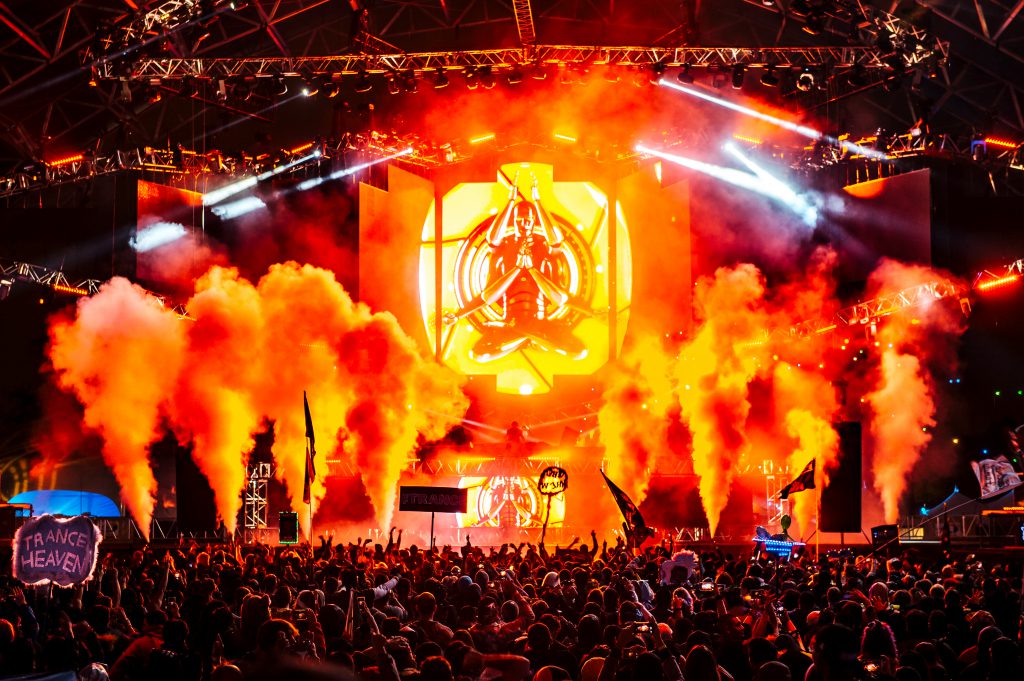 My journey began as I descended on the Timeless stage on Friday November 25th to checkout a local trance hero who goes by the name of Transcendent. There were 4 stages to choose from this time around and I knew that I would be presented with some major conflicts this year. But, taking into consideration that this was an all trance event, conflicts were welcome and appreciated! The Timeless stage was the smallest stage of the 4 and the perfect spot to prepare for the evenings shenanigans. The stage offered up some pretty classic lighting effects and sound and compared to the rest of the stages it was very basic. What it lacked in pizzazz was made up for in vibes. As Transcendent took me on a blissful ride into trance paradise I decided to make my way over to the other stages and take in all the glorious sights and sounds that Dreamstate had to offer.
The Sequence stage would be my next stop as Triceradrops was up next and on the top of my list of must-sees for the weekend. Making my way over I was thrilled to see the vast variety of vendors, heaters, and water fill stations offering attendees everything they could possibly need to make their experience the very best it could be and it was in this moment that I realized how big Dreamstate had actually become. As I entered The Sequence I was blasted by the filthiest, darkest, wildest psytrance that I have ever had the opportunity to experience. This stage was perfect for anything deep, dark and creepy and Triceradrops did not hold back. And then it happened, he dropped his single "Floor Bomb," a track that has become one of my favorite tracks as of late.
In this moment a feeling rushed over me that I had never felt before. The crowd went wild and the energy was intense!
I am going to go out on a limb here and say that Triceradrops might just be one of the next big names in psytrance. There was something special happening on that stage. Something that I plan on keeping my eyes and ears firmly planted on as he grows in his career. It was clear that The Sequence would be one of the most popular stages as the weekend progressed and at some points, entry to the stage was denied due to capacity issues. I was held back from entering for Ace Ventura but I wasn't too upset about it. As I waited for entry at the gate I had the perfect view as the lasers cut through the air and Ace Ventura's dark beats blasted right through the doors and straight into my face! And in a matter of minutes, the gates reopened and all was right with the world.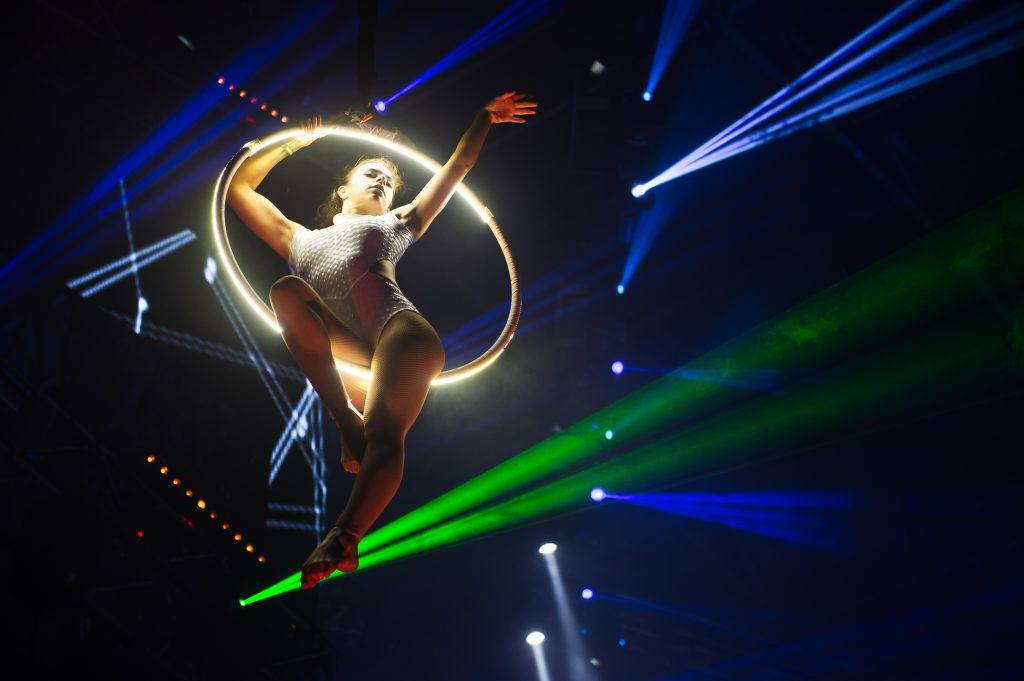 The Vision stage was set back on the opposite end of the grounds and it would be my home for a majority of my time for the rest of the evening on my first day and a short period of my time on the second. At first, I was a little disappointed in the sound. It appeared that there were only speakers at the front of the stage and depending on where you were standing, the sound seemed very quiet and sometimes muffled. But what this stage lacked in sound was made up for with lasers, lights and day 1 memories made possible only by Photographer, Mark Sherry, Standerwick, and PureNRG! A very special shout out to Mark Sherry for delivering the best tech trance set of the weekend; the man is a beast! He is a true master at his craft. It's important to note that as the weekend progressed the sound issue at The Vision would gradually be resolved and by the time Standerwick took the stage it was much better. By day two, the sound was rocking at full force and as Will Atkinson took me on a wild ride nothing in that moment could have been more perfect.
Of course out of all 4 stages I had to save the best for last! 
The Dream stage is where I would spend most of my time throughout the weekend, as the old Circuit Grounds arches welcomed me home. I had forged quite the history with this megastructure as it was under these arches that I first fell in love with trance. It was during EDC Las Vegas 2012 as trance took over the stage for a weekend full of bliss. I will never forget and now my journey had finally come full circle. It was here at The Dream that I would witness some of my favorite sets of the weekend. It was also here this stage that that old friends would be reunited, moments of unbridled passion would be unleashed, and the definition of pure happiness would be unveiled.
My first brush with The Dream began with Future Sound Of Egypt's own Aly & Fila filling the air with glorious rhythm and melody. The set had so many glorious ebbs and flows that you couldn't help but stay locked in the whole way through. Next up would be the very controversial Andrew Rayel. Get ready for what I am about to say because most of you probably aren't going to like it. Andrew Rayel may just have been one of the most exciting sets I saw on the first day. Maybe he was exactly what I needed in the moment? Maybe he has always been a guilty pleasure of mine? Maybe it was so awesome because he always reminds me of the era that I fell in love with trance music? No matter the reason, his set was incredibly fun and high energy, I will never fault him for that! As confetti cannons exploded into the sky, dancers moved to the beat, lasers danced through the air, and co2 blasted into the night sky I finally felt like I was at home.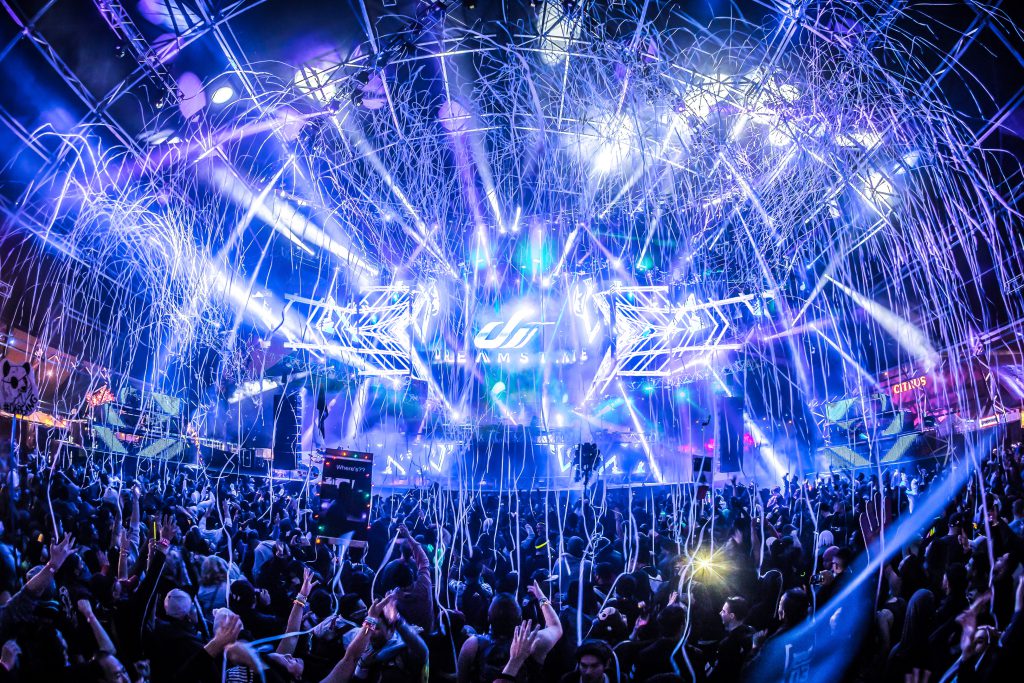 The Dream stage was where the party was all weekend and on the second day I honestly could not pull away from this stage for to long.
Besides breaking off for Will Atkinson and Ace Ventura, this is where you could find me. My evening on day two began with Mr. Goldrush himself, Ben Gold! He has always been a favorite of mine and once again he reminded us all why he is a force to be reckoned with. Ben Gold killed it! What a way to start the evening! Sure, it may have rained cats and dogs and was as cold as the tundra, but under that stage we were in a different realm. As the night moved forward eventually the rain and cold would be completely forgotten. In fact, once John O'Callaghan took the stage a warmth came over my body as I was about to witness a set by the man who changed my life last year at Dreamstate. In quick summary, his set at Dreamstate 2015 was the greatest set I have ever experienced in my life and here I was once again bearing witness to the magic that only he can deliver. I was not let down in any way, and I am pretty sure my jaw was on the floor the entire time!
Dreamstate, specifically day two, was filled with memories forged by a pack of friends that I owe everything to. The thing is, for me, a festival isn't a festival without the people who you choose to share the experience with. The people who I chose to share these moments with were people who I can call family. A family that has been built in being part of EDM Identity as well as people who I have met along the way in my musical journey. People who share the same passion and love for the scene and people who I always end up connecting with at events across the country. Some of my favorite Dreamstate moments were shared with this group and without them, my experience would have missed a very integral piece of the puzzle. As John O Callaghan brought tears to my eyes I remember being locked in with all of my friends singing ("Stay With Me") and dancing and losing my mind knowing that we were all experiencing history being made, together as one.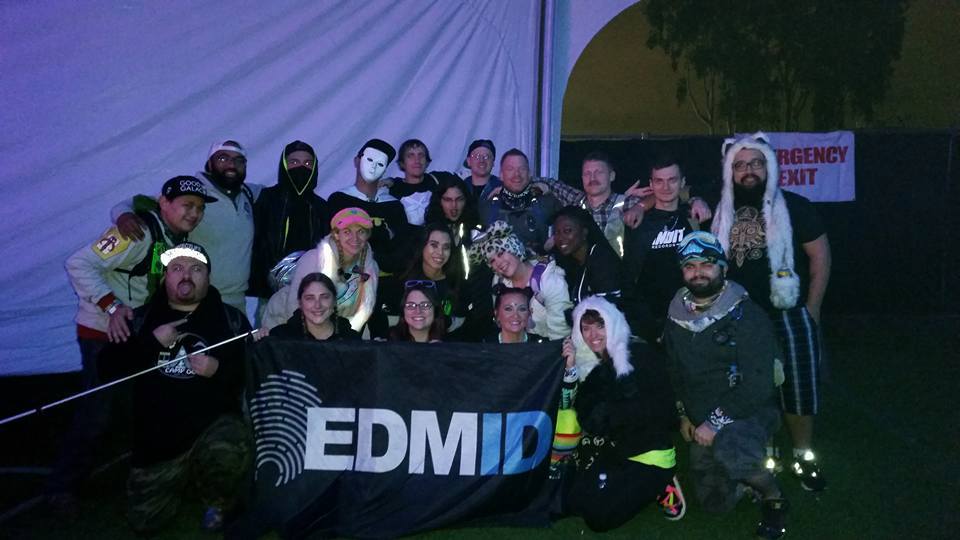 As the night flew by with insanely memorable sets from MarLo, Paul Oakenfold, and Paul van Dyk, I remember trying to mentally prepare myself for the closing set that was about to unfold.
I had seen Gouryella at EDC Las Vegas this past year so I knew that what I was about to experience would literally be the greatest closing set of all time. I am honestly having trouble finding the best words to explain what we all experienced as Gouryella dished out the most melodic and uplifting set of the weekend. The beat was driving and dark paired with a melody that lifted our souls straight to heaven with beauty and majesty. On the big screen questions and statements about creation and life's purpose were revealed and I remember looking around at my trance family and falling deeply in love. As "Anahera" filled the airwaves the crowd cheered in a way I have never heard before! It was the most amazing experience of my life! We were all a puddle of tears and happiness at this point and as the weekend came to a close with streamers and confetti flying all around I prayed that this moment could go on forever!
Dreamstate SoCal 2016 was an absolute success and the memories made will last a lifetime!
If there was one thing I would change it would be to get rid of the four stage idea and bring it back down to one main stage. Maybe extend the event to three days to keep a longer line up? The thing is, trance doesn't need all the bells and whistles of a big festival. All it needs is the music, the trance family, one stage to bring us all together, and a few incredible laser shows! Sure, having four stages of music to choose from was cool because how can you be upset when there is trance at every turn? But, as history has shown there is nothing worse than conflict, and with the trance family as passionate as they are about trance music we want the opportunity to see every single artist on the lineup! Other than that, Dreamstate was glorious in every way. Insomniac certainly knows how to deliver a great show and this event was proof positive that Insomniac will forever be an integral part of the trance family. Insomniac has been a driving force in the trance resurgence here in the United States and for that, we are forever grateful!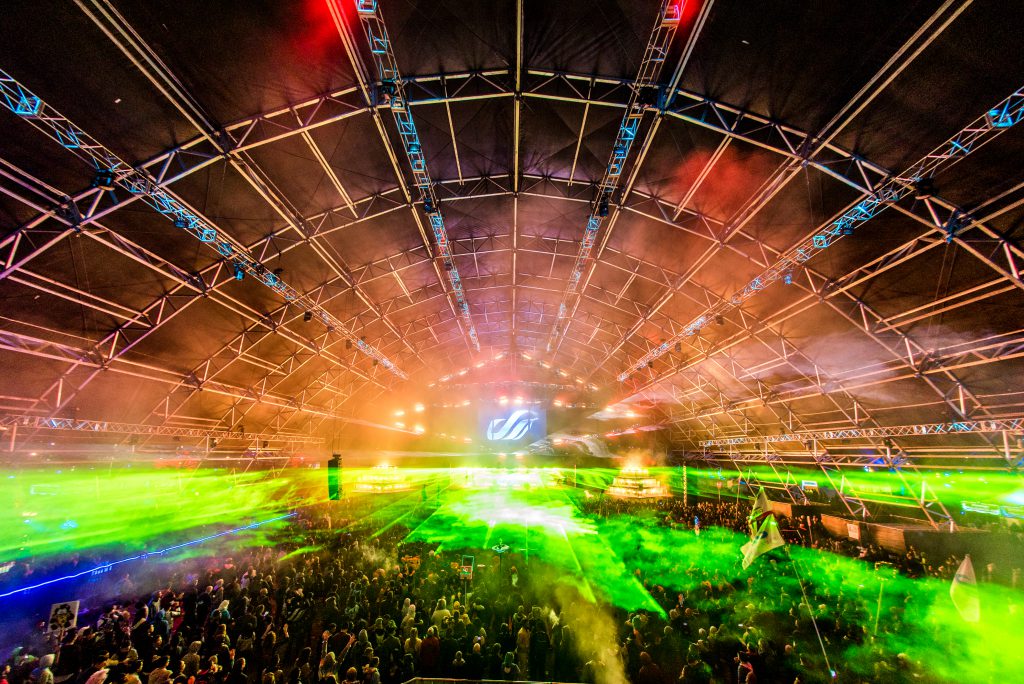 Want to hear what you missed out on or relive some epic Dreamstate moments? Check out the Dreamstate SoCal live sets right here!
My top 5 sets of the weekend at Dreamstate SoCal 2016:
Until we meet again Dreamstate SoCal! Thank you for the greatest weekend of my life!
---
Follow Dreamstate on social media: