The Viking of the Trance market continues to make worldwide waves due to his unique personality, energetic style, and continued drive!  It's time to sit down with Ørjan Nilsen and see what he's been thinking about.
---
Ørjan Nilsen is no newcomer to the market, having worked in the industry for over 10 years now.  His style continues to evoke both pleasure and ire in the throughout the Trance fans – but he's remained clearly steadfast in who he is, producing what fancies him at any given time, and remaining true to his talents.  We caught up with him shortly after the A State Of Trance Festival set and discussed his new release, "Tradekraft."  Orjan's always been open, and it is a fun ride to see his answers to things about the track, his label "In My Opinion," and who is aside from his producer job.
Watch Ørjan Nilsen Live @ A State of Trance 800, Utrecht on YouTube:
---
"Tradekraft" pumps with the energy you'd expect from your production style.  That said, it also eschews the expected in the breakdown.  It sounds like a vocal sample heavily manipulated.  How'd you go about producing the eerie break?
That vocal thing in the middle is actually a special VST. The vocal sample sort of is heavily manipulated, but I haven't done that from the get-go. It is actually the VST itself. But I did manipulate the VST to make it sound like me!
The track was one of the hidden ID gems in your ASOT 800 Festival set.  It was bookended by two classic feeling tracks in The Drill – The Drill and your collaboration with Cosmic Gate "Fair Game."  What set the tone to drop it when you did?  Is there anything, looking back, that struck you most about the tonality of your set at the time that squeezed it in so well?
I think people need a little bit of a boost and I think this track gives people a boost! It seems to me like whenever I play it, to whatever kind of crowd, people go nuts! So, I thought OK, this might work well, and that's why I wanted to play "Fair Game" after so that they get a track they know after a track they have never heard before. It really was an appropriate time to play something that people didn't really know what it was.  Just felt like it. I don't know what it was, it has this explosion when it comes in, which kinda lacks in the other two. So, I tried it to see if it works, and it really did!
There's never really a stage that's bigger than ASOT Festival these days for Trance.  Did you feel any pressure being the act leading into Armin's set?
You always feel pressure no matter who you are playing before, or what stage you're playing, but of course! To be fair, I actually find it easier. You already know who they are waiting for. So, you have to set the tone. But you also need to try to make it a little bit difficult for Armin too, because the guy is the world's number one if you ask me. You can't just let him have an easy one-off, do you?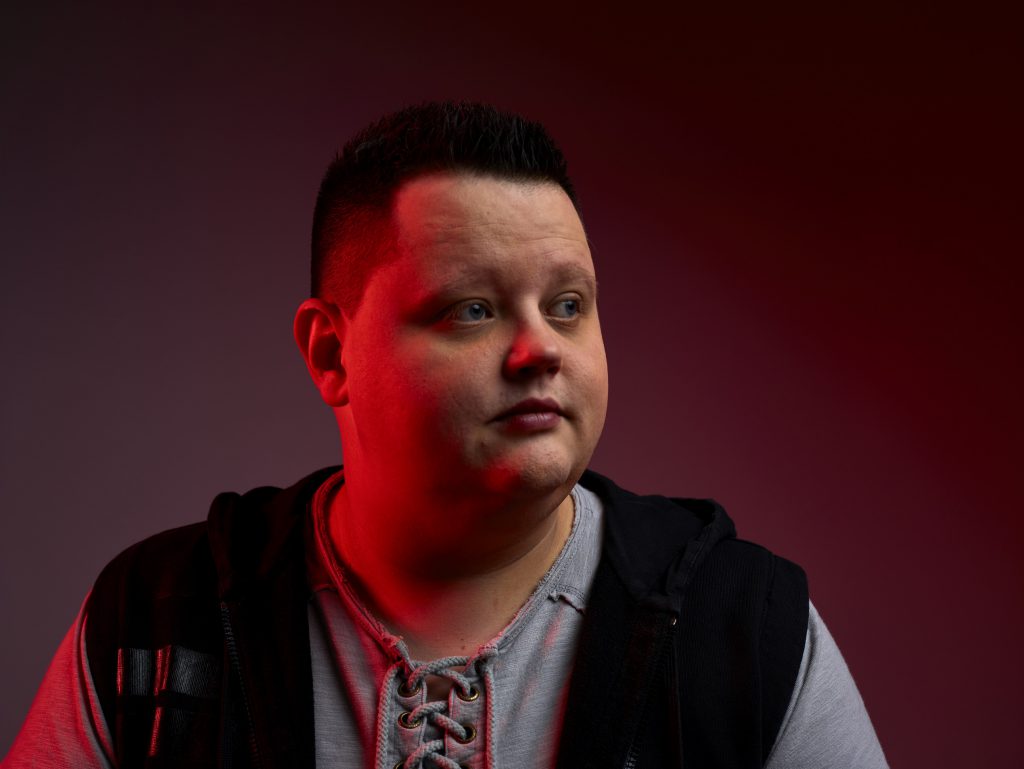 Along that same line, what was it like being "within" the stage, if you will?  Was it hotter than normal with all the light bars?  Did it strike you at all differently than other stages you've been on?
Most definitely. I was sweating so much during the whole thing. I could stand still and I was sweating. There were lights all over you. 360º Lights!  So yes, it was like having 1000 suns on you at once. It was really insane.
It definitely strikes me differently than other stages. It seemed like you're inducted into something, usually, you're in front of the people and there isn't anything else in front of you but people, but now you had all these lights & bars and everything was just surrounding you. It felt a bit divine for the lack of a better word, it's like you're standing on this huge pedestal looking over people and all of a sudden when all the lights came on and everything kind of blended together, it was like you're a part of the crowd.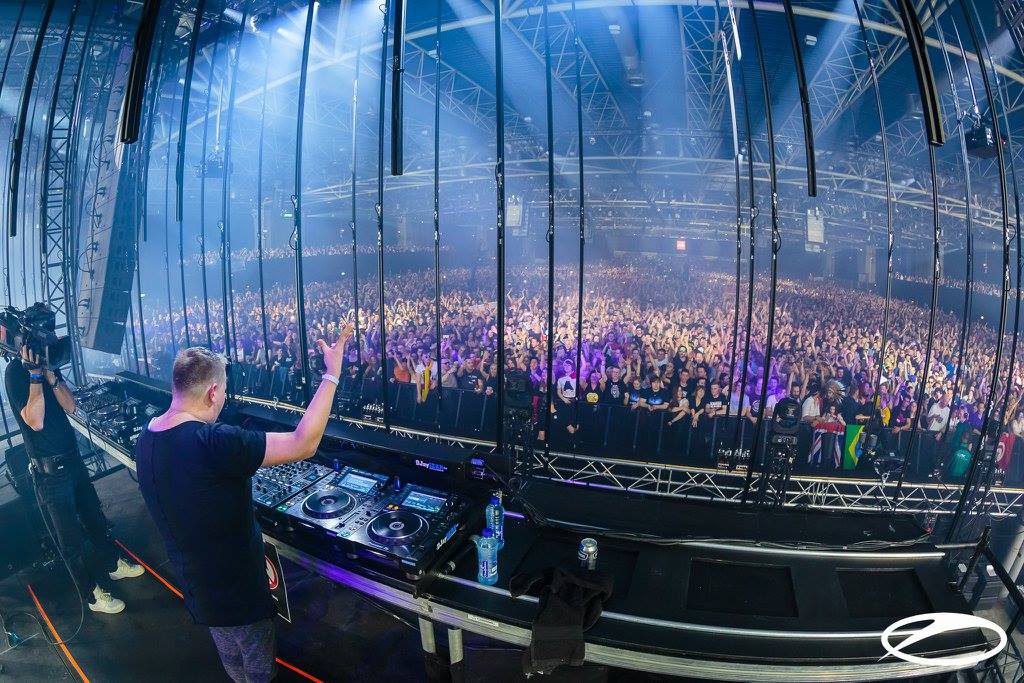 In My Opinion is one label that has a varied identity. What makes the label unique from your perspective?
What makes it unique is that I have tracks there that I personally think are cool. Right now, it's quite difficult for me to understand what kind of sound I want on it; that's why it's so difficult to actually sign tracks. I love so much music and there is so much good music out there. When you look at people like KhoMha, David Gravell and MaRLo doing their stuff, that's the kind of sound I am looking for. A bit edgy, but still melodic.
Who impressed you most on your label last year? Are there artists you're super excited about working with this year on the label?
I have to admit I think the remixes of my 10 Years at Armada EPs. All those guys, remixing all those classics, it's a big task! I know this first hand as I remixed Armin's "Blue Fear" so… it's a really tough thing to do. Seeing MaRLo, KhoMha, DRYM, all those guys killing it. And Exis, especially him — I am playing his remix of "Violetta" in every set! I think he has a bright future ahead of him.
A lot of people I am excited to work with on the label. Me and Cosmic Gate are working on something new, 2 things actually. It's been a long time coming for me and Andrew Rayel to collaborate, same with David Gravell. And if there is something I really want to push – that would be me and MaRLo. Because I think we have similar views so I think it could make a good mashup of ideas.
You've been up to a lot on the production side over the last year. Is there a new album in the works? Any juicy tidbits you'd like to share?
My third album will land very soon actually. I am working very hard right now. So, there's going to be plenty of new tracks, there will be a mix of a different side of me, as well as the old side of me. "Tradekraft" will be the second track on the album, "Iconic" being the first.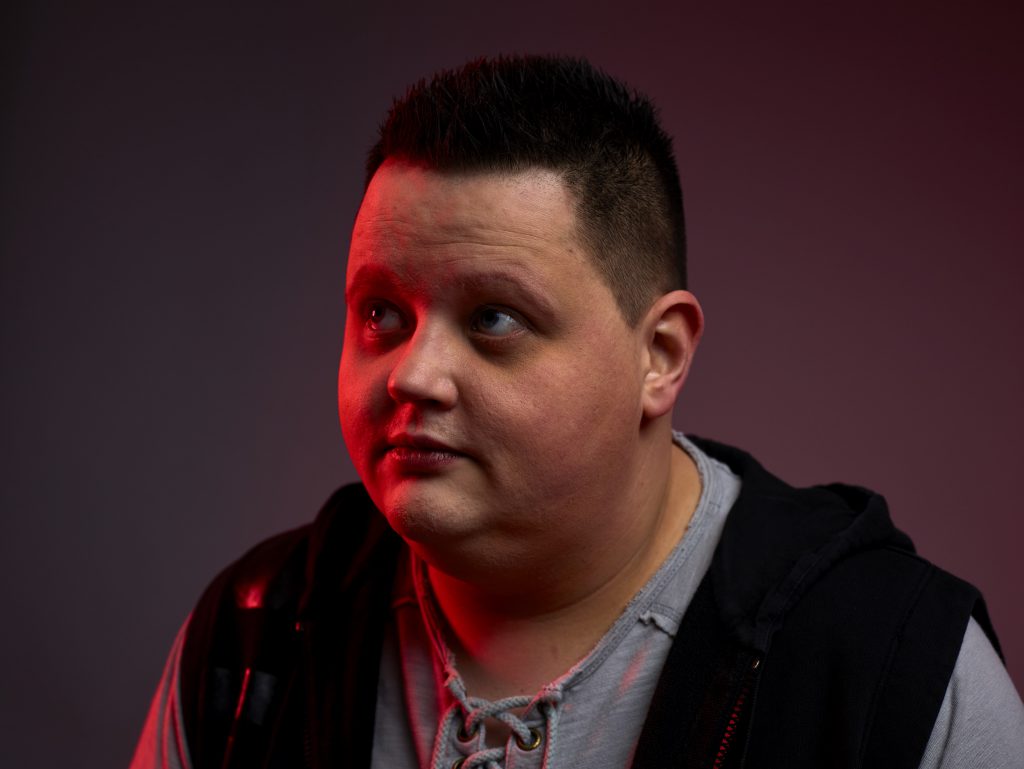 Outside of dance music and your career, what's one personal goal this year?
I want to build a studio in my hometown where I would conduct masterclasses. There are so many young producers out there, it's absolutely insane, and they are very good at it. I want to change them a little bit in what they do and give them more production value. Making music it's easy as there is so much music out there, but I want to show them that they can do clever stuff too, you don't have to use only loops and samples, you can actually make your own stuff, and make your signature sound. So my biggest goal, aside of music of course, is to definitely get that studio set up and help young producers.
What are five things people wouldn't believe you love outside of music?
I love WWE wrestling. I know it's fake, I don't care, I think it's a great show and it really amuses me.
I am a huge Liverpool fan, but I think some people already know that.
I am starting to develop a huge passion for cooking. After I got my new kitchen, it's become a thing to try new stuff. The best thing I've cooked so far is lamb! But I really need to improve my sauce-making skills.
I am also a bit of a gamer, I used to game a lot, but I do not have time anymore. What I play the most is FIFA and stuff like that which do not take much time or really have a continuous story. I wish I could play more, though.
And last thing… I actually enjoy cleaning, I guess I got my mum's genes!
---
Tradekraft is out now on all major outlets, so be sure to pick up a copy and get ready for the madness of the upcoming album!  Click the image below to sort out the right source for you!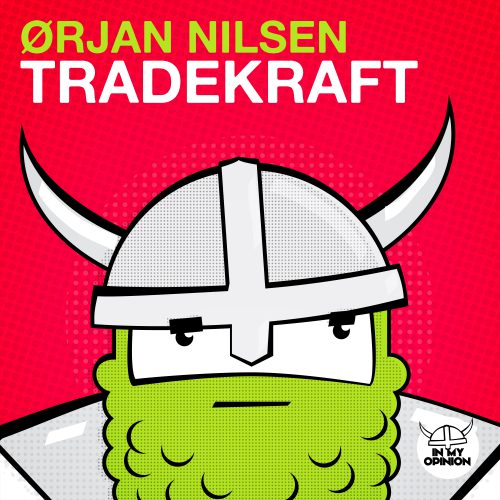 ---
Connect with Ørjan Nilsen on Social Media:
Website | Facebook | Twitter | Google Plus | SoundCloud | YouTube