MaRLo Talks Dreamstate, His Solo Tour, Sound, & More!
---
Marlo Hoogstraten, better known as MaRLo, is a DJ and producer who won the #1 spot in the Inthemix DJ Awards earlier this month. MaRLo's music is inspired by a breadth of genres including trance, techno, tech-trance and big room; which keeps his sets dynamic and full of surprises! He has produced numerous hits including "Visions," "Barracuda," "Haunted," and "Dreamer;" the last two include the vocals of his wife and manager, Janette Bishara. In addition, he has also released tracks through super-labels such as Armada, Spinnin Records, Blackhole Recordings and Flashover Recordings. MaRLo also produces quality remixes for heavy-hitters in trance including Armin van Buuren, and Ferry Corsten.  In August of 2016, he embarked on his sold-out Australian-based tour and is currently burning up the charts with his latest tracks, "Darkside" and "You and Me" featuring Chloe.
Stream MaRLo feat. Chloe – You And Me on SoundCloud:
---
First and foremost, EDM Identity would love to congratulate you and Jano on the news of your baby boy! How are you getting ready for your bundle of joy?
We are so super excited! We are in the middle of renovating our whole house, but most of all we are just ready to give him lots of love.
Some artists have dramatically shifted touring schedules and limited production to spend time with their families. How do you think becoming a father will affect you and your music?
I'm hoping it inspires me even more to make music that not only I'm proud of, but hopefully that my little boy will appreciate when he grows up. Touring wise, I'll just focus on being a bit more selective on which shows I do and don't do.
Fans have dubbed your style of playing as the "MaRLo Sound" as it's very dynamic, infusing tech, techno, and trance. You also play "Tech-Energy" sets which are specifically the harder styles mixed with a bit up uplifting.  For those that aren't familiar with your style, how would you describe your sound?
I think you summed it up pretty well! But basically, my style has always been to embrace the diversity of music. I try to find a balance between hands in the air moments with thumping beats.
Though you primarily make tech tracks, you also make amazing vocal trance ones as well. Do you make the track first then add lyrics or first hear the words and build a track around them?How do you find vocalists for your music? 
There's something magical about vocal tracks, to find the balance of well-written lyrics, a beautiful voice, and emotive chords. I really enjoy making vocal tracks as it challenges you as a musician to connect with people with a lot of meaning and emotion, and still make it relatable and relevant on a dance floor too. As for the process, sometimes I get sent an acapella and sometimes I send out acapellas, there's no real rule. I like being very involved in the songwriting aspect, too.
Recently you embarked on our first solo tour, "Altitude," which was a massive success in Australia. Can you tell us a bit about the tour and whether you plan on rolling out another tour on a wider scope? Coming to the U.S.?
Altitude is my concert style shows where I play an extended set including a 'tech-energy' component as well as live vocalists and a support DJ too. All the shows in Australia were completely sold out and we sold about 15,000 tickets to [each] event. It was a dream come true to bring my own concept ticketed shows to big venues and actually totally sell them out. It was very emotional for me.
What are the latest or upcoming songs/singles/tracks/releases you're working on and tell us a bit about them?
I'm building a brand new studio so there are a lot of new tracks coming out in 2017!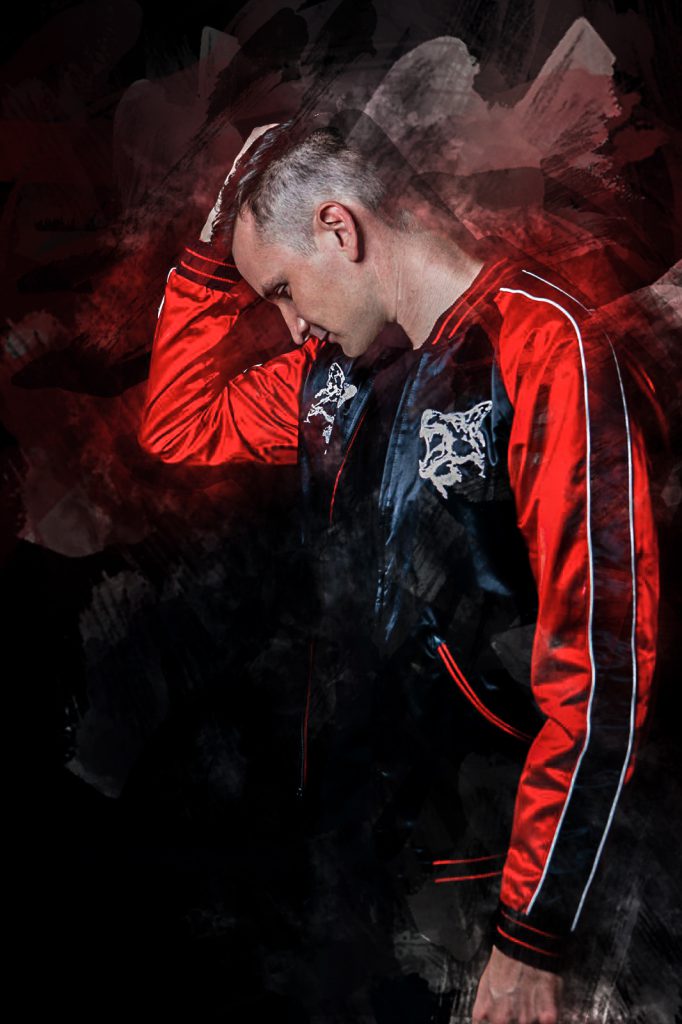 This past November was your first time playing a solo Dreamstate event . What is your overall feel about the event, the fans, and the trance families coming together?
I absolutely loved it! I always have a great time playing in the USA and I love the love I feel from the crowd whenever I play there. Dreamstate was no different! It was an awesome event.
What are some of your goals for the upcoming year and how do you plan on raising the bar for yourself?
My main focus for next year career-wise is to bring the Altitude shows around the world! And also continue to produce and release music. On a personal level, I'm just super-excited to meet my first-born son. I'm proud of him and I haven't even met him yet.
---
Follow MaRLo on Social Media:
Facebook | Twitter | Instagram | SoundCloud
Featured Photo Credit: MaRLo Music