Having been in attendance for EDC Las Vegas since 2012, I could feel the electricity in the air in the leadup to this year's edition…
---
If you've ever heard me talk about EDC Las Vegas, you know that it is one of my favorite festivals that I've ever had the ability to experience. There is just something magical about the infamous Electric Daisy Carnival, under the electric sky in the very warm Las Vegas, and it's hard to really describe it specifically. Numerous times throughout the weekend I was asked the question "What brings you back every year? Why do you love EDCLV?" by other attendees, and it really began to make me wonder how I could possibly narrow it down.
Is it the fireworks? Is it the ravers coming together for a weekend of fun? Maybe what makes it special are the secret sets, the production quality, or seeing new attendees get their minds blown by how insane the event is.
All I can really say as to why I love EDC Las Vegas so much is because it feels like home.
No, it isn't the most comfortable experience climate-wise, sure it has had its issues over the years…but it is the feeling I get the moment I walk onto the speedway that makes me feel whole again. A sense of renewed passion, a fresh love for the electronic music community, and the chance for me to explore new beats and make new friends. It's really something you just have to experience.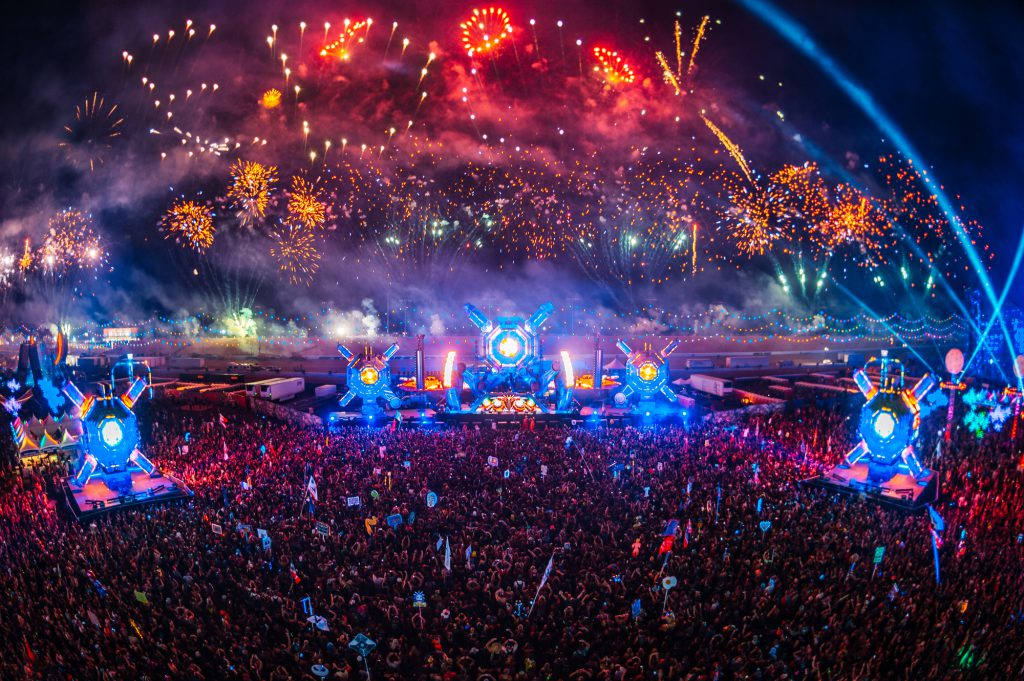 The story this year doesn't start at the Las Vegas Motor Speedway though, it starts on Wednesday of EDC Week.  The cancellation of EDMbiz this year allowed me some freedom to once again check out some of the EDC Week festivities, which were jam-packed with talented artists. I have enjoyed the expansion of Insomniac's flagship brands over the past few years as they began incorporating themselves more into day or night parties throughout EDC Week. It's a great opportunity to catch unique sets and some artists that may not be billed on the EDC lineup itself.
As my friends, family, and the EDM Identity Team arrived in town, the anticipation began to grow for the weekend ahead, all of us simply happy just to be together once again or even meeting for the first time.
We decided to take it easy Wednesday night, and our group split up to do some separate parties on Thursday before the EDC Reddit Meetup. Going on six years now, the EDC Reddit Meetup is a highlight of my week, as I get the chance to reconnect with old friends and meet new ones too. If you are ever looking for new friends or fellow ravers, I cannot recommend this group enough. Many of the people in this group have become lifelong friends of mine, and this is one of the most passionate groups I've ever had the pleasure of being a part of.
After the meetup, the Factory 93 Dark Water party with Nicole Moudaber at Mandalay Bay's Daylight Beach Club was calling my name. I had never attended a night swim before, let alone any party at Daylight, so I wasn't sure what to expect. Of course, the music was bumping and the drinks were a bit steep price-wise, but we had a blast dancing to the music and hanging out by the pool all night. I did think it was strange that they kicked everyone out of the water since it was a night swim and all, but I'm not sure as to what the reason was.  Knowing we had a huge weekend ahead of us, we called it slightly early and hopped in an Uber back to the hotel to get some rest.
Waking up Friday Morning, I was full of excitement as we got ready to head out for the festival. It is always good to take it easy and relax before the big night ahead. As opposed to years past, we elected to drive to the speedway instead of shuttling or taking an Uber. While I don't recommend everyone does it, especially if you're planning on drinking, it definitely worked for my group. The entire trip there took around an hour and a half, and we had left at about 7pm or 7:30pm. Realizing that it took an insane amount of time, we made sure that on the following days we left far earlier than on Friday to beat the inevitable traffic.
Once we arrived and began the walk into EDC, we could already tell it was going to be a hot one. Coming in from the parking area gave us an interesting view of the entire layout coming in, and once it was in sight I was hit by a wave of happiness. I was home.
Many of the stages were similar to past editions, but there were some serious changes that alleviated many of the problems that were faced last year. I was definitely happy to see the widened entrance to circuitGROUNDS, the better spacing between bassPOD and wasteLAND, and no choke points anywhere. The kineticFIELD was a serious improvement in my eyes, and I actually think that it make have been one of my favorite designs they have created.
Let's talk about the quantumVALLEY for a little bit, seeing as it was the newest stage and replaced Stage 7. I think that the size was actually fine for the most part, and I also never felt too much heat underneath the tent.  While trance may be "resurging" in popularity, I figure more people who are diehard trance fans will be seen at an actual Dreamstate event as opposed to EDCLV. The production inside the tent was pretty cool on its own, and I think it was the perfect taste of trance for those looking to expand their musical horizons.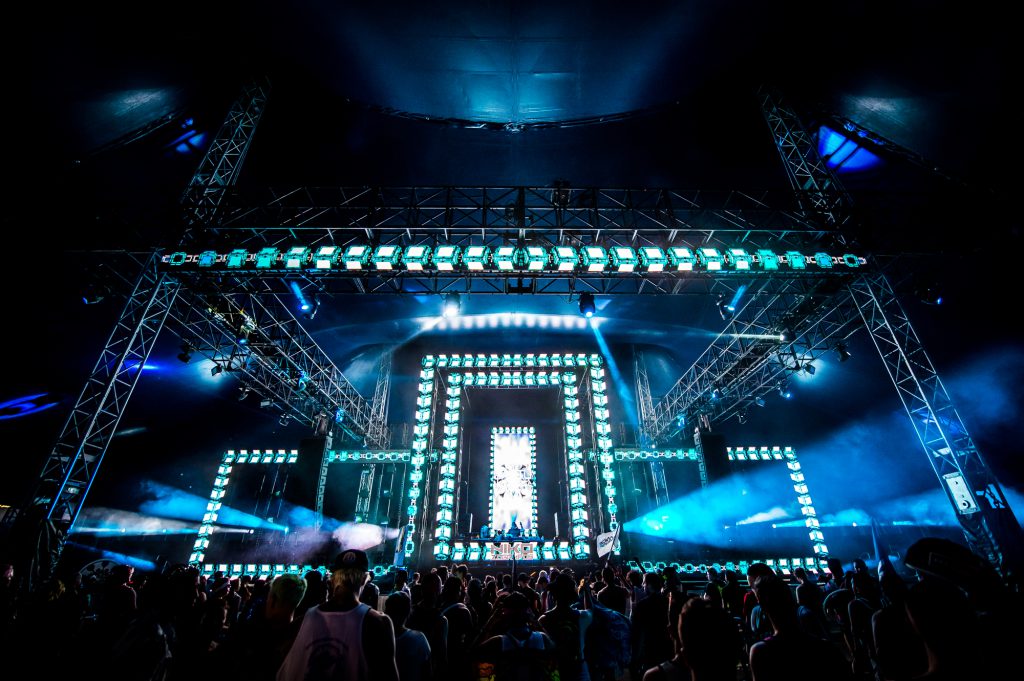 The upside-downHOUSE was fun, although I didn't get a chance to spend nearly as much time there as I would have liked to. Of course, neonGARDEN had some insane house and techno vibes where I'm sure plenty of people spent their entire weekend getting lost in the beat. The stage I didn't particularly care much for this year was wasteLAND. It wasn't because I didn't vibe with the music, but for some reason, I couldn't really get into the Egyptian Theme. While cosmicMEADOW had some great artists playing it, I didn't find myself dancing there as much as in years past either.
Oh, and you can't forget about the art cars. Kalliope definitely stole the show for me, with a huge takeover by Monstercat and of course that closing sunrise set from Kaskade. The Parliament Art Car was the new one this year, and I honestly loved the booming bass coming from it while the entire outside went through epic color patterns.
As someone who truly loves an enhanced experience, it was definitely in my schedule to see what the offerings were inside of VIP this year.
Entry to the festival with VIP took far less time on average than anyone waiting in the GA lines, and that proved to be a great improvement on the past year too. They also provided a lanyard with the stages that had the VIP decks on a helpful map, as well as plenty of experience enhancements once in the VIP Areas as well.
The kineticFIELD had the largest VIP area, and it was full of fun activities like kandi-making, and plenty of space to just sit down and relax. The addition of a hammock-zone was fun, and the two viewing decks provided a great view of the set and crowd below. Replacing the secret underground rave this year was a speakeasy that had food, drinks, and some fine ladies dancing to set the mood too. One of the biggest perks inside VIP is the bathroom trailers, and while the lines could get long they definitely were worth the wait. The VIP Area at kineticFIELD was connected to the one at quantumVALLEY, making it easy to jump between both stages quickly. The area at quantumVALLEY featured an oxygen bar for attendees looking for a quick boost of energy, but other than that it was fairly standard for a private area.
The deck for circuitGROUNDS was a welcome view of the massive stage and crowd, and it really makes you appreciate how many people a set can truly draw. While I didn't visit cosmicMEADOW's VIP Section, I noticed that it was back in the middle of the grandstands, which is perfect viewing placement for those looking to vibe to some sets. I think that the neonGARDEN's VIP was the most fun, as headliners could play some video games, big piece chess, or just chill out during some techno and house sets. All in all, I think VIP was definitely worth the cost of admission this year, and I highly recommend you upgrade if you can afford it!
Raving from sunset to sunrise requires a lot of energy and while slamming energy drinks all night long can work, I prefer to make sure to eat something substantial.
Food is something that many people overlook or don't even think about when on the Speedway, but it's always one of my most important things to check out. Pasquale has made a point to bring quality food selections to EDC Las Vegas each year, and there was definitely a good variety to choose from. Whether it was loaded mac n cheese, naked pizza, tacos, or your standard festival fare, there was something for everyone. Yes, even for you vegan ravers looking for some healthy alternatives.
Red Bull and Smirnoff have been regular sponsors of the festival, so the drink selection followed the theme of the event fairly well. Pricing is always going to be a bit higher than your local bar, but the drinks I purchased were definitely strong. I actually found that the best drinks I had all weekend came from the small speakeasy in between quantumVALLEY and kineticFIELD, and those who had VIP could relax inside and get out of the heat too.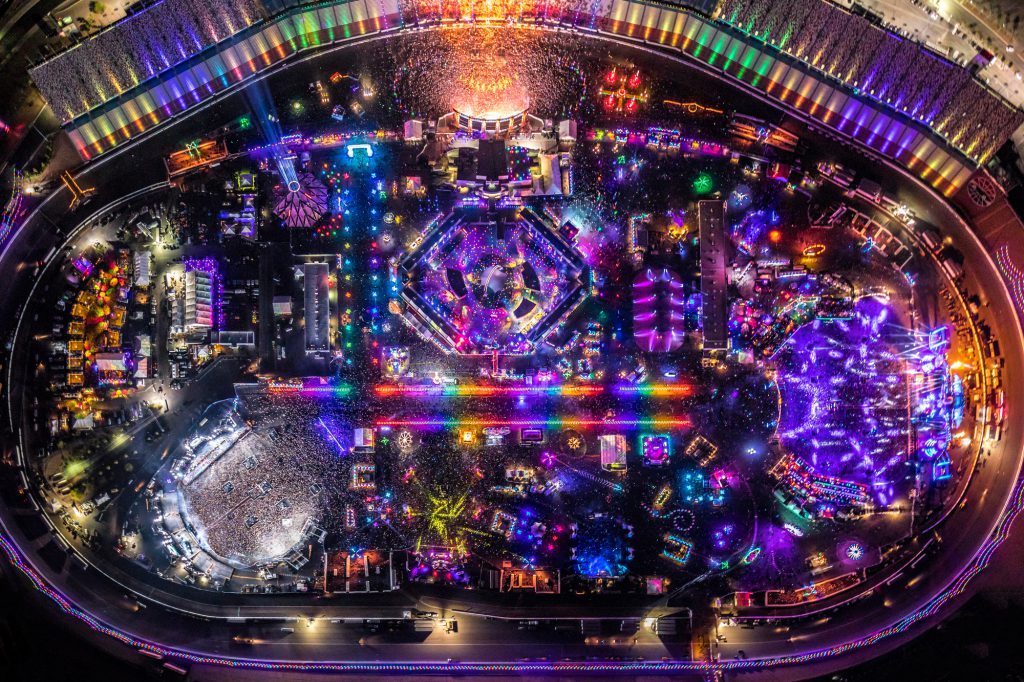 The vendor area and vape village was full of cool shops that were selling a variety of merchandise outside of the Carnival Square. While I don't vape and I didn't grab anything from the stores, they were all bustling with activity. Yes, there was someone selling fidget spinners that lit up with LEDs. No, I did not buy one.
Something I noticed this year, which was a welcome surprise, was that some of the brands that fall underneath the Insomniac umbrella had dedicated booths.
Dreamstate and Bassrush had their own merchandise stands close by their respective stages, alleviating the commotion that usually occurs at the general booths. I'll be honest, this year was an odd one for the official EDC Las Vegas merch, and I actually didn't find the urge to purchase anything for the first time in years. While I did pick up the photo book and some lanyards for my collection, I felt that everything else I wanted to buy could be purchased online at a later date. Nothing seemed special or exciting to me, and I'm not sure if that is because of the loss of exclusivity or the change in style they have made.
Flashing back to the Carnival Square for a moment, I actually loved what they did with the inside this year. While there were the typical carnival games to play and win prizes for your rave bae, there were also places to relax and eat too. I also noticed that they had put up screens that were broadcasting the different stages. This way you could check out what was happening around the festival from the center, making it a hub for deciding where you'd want to head out next.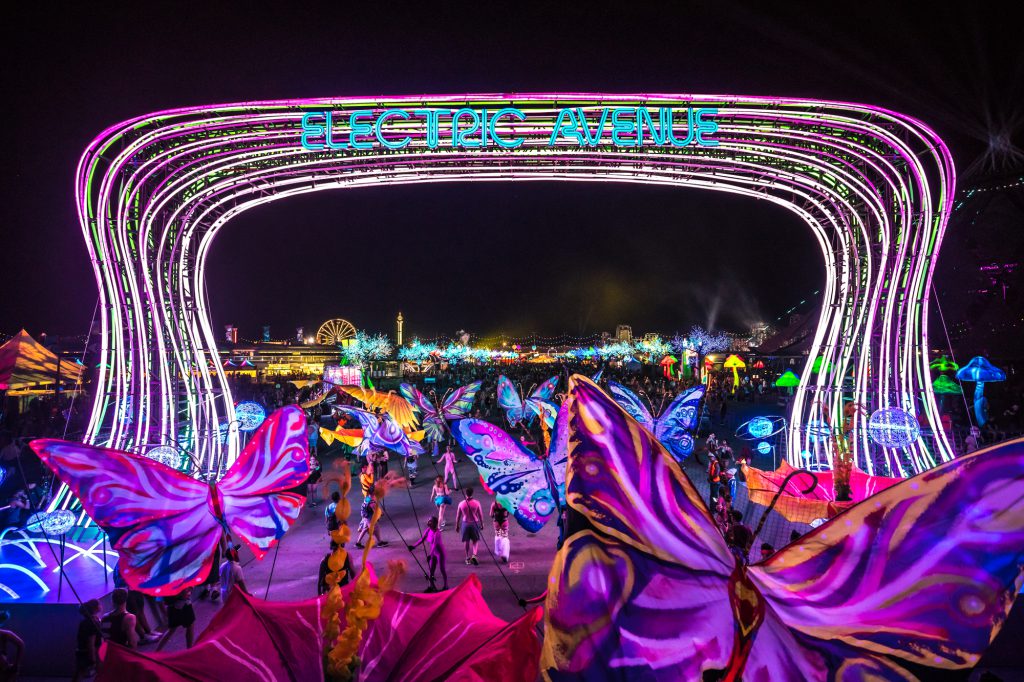 You can't really talk about EDC Las Vegas this year without mentioning the heat.
I was really hoping that this year would have slightly cooler temperatures than the years past, but obviously, Mother Nature had a different idea when it came to that. It was definitely hot, and while I was used to it and comfortable for the most part, I could tell that many others weren't. That being said, I feel that Insomniac did everything in their power to keep people cool, hydrated, and as comfortable as possible inside the event.
Let me make this clear right now, there were PLENTY of water stations with little to no wait this year, and even more stands and places selling water too.
If you needed to hydrate, there was absolutely no reason you would not have been able to do so quickly and easily. Every day upon entering the festival I would fill up my Camelbak, and each time passing by I would make sure to top off if needed. I also noticed a very high presence of both Ground Control and Medical Teams who were ready to assist anyone who was in need of help. Unlike other festivals that I have attended, I never felt that there was a lack of help from the promoter in getting assistance.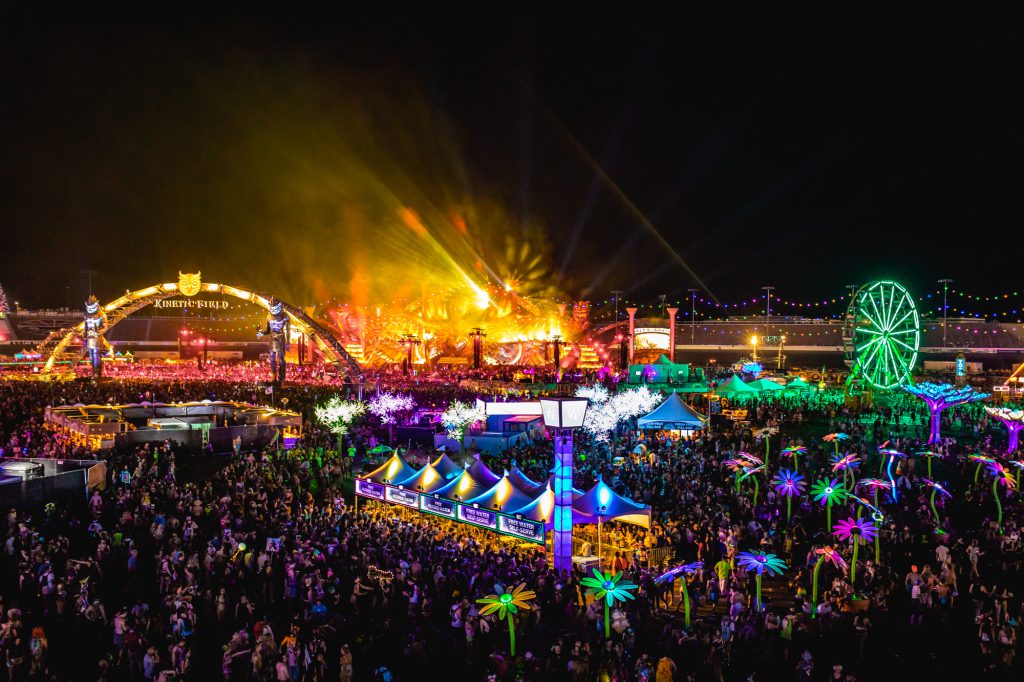 This year was the first year since 2012 that I elected to not utilize a shuttle service to EDC Las Vegas, and I don't regret my decision in the slightest. Through social media, and even just murmurs at the festival itself, I heard the horror stories with the shuttles this year.
The shuttle situation was definitely something that went pretty badly but instead of yelling and complaining, let's take a look at why this may have been the case. First, you have the removal of any third-party shuttles, which does make sense from a business standpoint. What this does, though, is add a considerable amount of people to the official shuttles.
Then, you cut out some major shuttle stops and lessen the number of wristbands available for other ones. This causes certain stops, namely the Luxor Lot (Las Vegas Village), to become overflowed with the people who are looking to take the shuttle to the festival.
So with more people than ever taking official shuttles, fewer shuttle stops, and an overwhelmed staff on site, chaos is going to ensue.
That is exactly what happened, and hopefully, this year was just a growing pain of having to deal with the serious changes that were made in transportation. The attempts to solve this problem were the introduction of the Park N Ride, or for people to Uber or drive to the event instead of utilizing the shuttles. That isn't exactly the best, so in the future, I'm expecting to see an increase in shuttle stops, and hopefully more staff to prevent this problem from occurring again. I drove all three days, and that works for me because I gave my body enough time to sober up from any alcohol I had consumed that night. If you EVER plan on taking a substance or consuming heavy amounts of alcohol, the shuttles or an Uber are still the best option for you.
Please, do not ever get behind the wheel with anything in your system. Seriously, don't do it.
Atmosphere-wise, I thought that the vibes inside were seriously improved from the past few years.
I'm sure everyone's mileage may vary on this topic, but I honestly never had a negative interaction at EDC Las Vegas this year with any headliner, staff member, or other people at the festival. This could be due to the fact that I make my own positive vibes internally, but it is really hard for me to say anything was bad with the crowd. The definitely lower attendance this year than in years past allowed for more room at stages, where I never once felt over crowded or suffocated by those around me.
Everyone inside, for the most part at least, seemed happy and content to be there. Whether it was Ground Control members or other headliners just sparking up conversations and being genuinely nice, I felt that the bad vibes just weren't there. Maybe they seeped in from people who had bad experiences with shuttles or parking, because as the mantra goes "There is no PLUR in the parking lot"…but new or old, everyone was excited and happy in my eyes.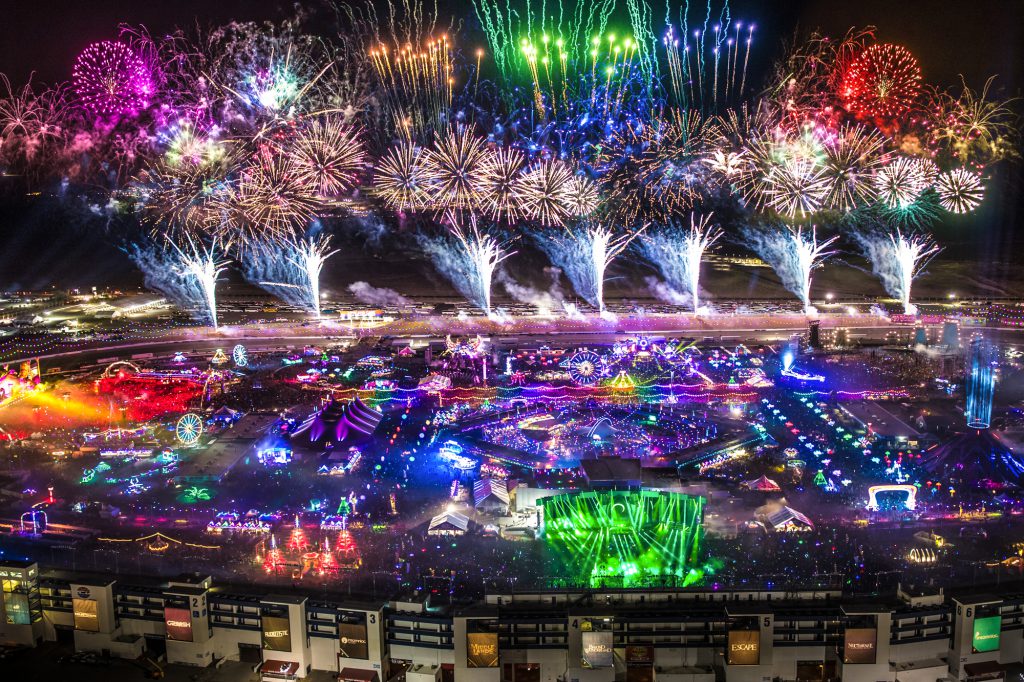 Let me let you in on my personal life and attitude towards EDC Las Vegas before I close this piece out and tell you who my favorite sets were from the weekend.
While I know people who have attended every single edition, and those who made this year their first ever experience, I can honestly say that if you go in with a positive mind and open heart that this festival is something that can exceed expectations. I've been attending every single year since 2012, and while some years have been better than others, each edition is something new and different. I don't enter the gates of EDC Las Vegas with the expectation it's going to be anything like the year before it. Instead, I enter in excited for the new experiences, memories, and sounds that are going to be made inside.
This year, I did so many things differently than in years past. I tried new activities, explored the festival with new people, and went to sets you may not have caught me at in the past. Some of my favorite moments were spent finding out all the art cars with Cliff, losing my mind at the bassPOD with Grace, and just simply chatting with people who I met inside. Knowing that I had missed prime viewing of the fireworks every year, I made a point to watch them each day this year and take a minute to remind myself how seriously amazing this place is.
Throughout my life, I've always been someone who has bumped around different groups but never really felt like I belonged anywhere specific. It's hard not really feeling like you fit in when you're growing up, and it's something that I struggled with for many years. But through all the ups and downs that I have experienced and the struggles I've faced internally and externally, there is just something that hits me when I walk into EDC Las Vegas that is comforting. It is a place that I feel at home. Even if you don't find your home at this festival, I hope you find a place where you can feel the same.
Regardless of who you are, where you're from, what music you dance to, or who you love, the Electric Daisy Carnival is a place that welcomes all. In a world where everyone is constantly on edge, being judged, or feeling fearful, it's a nice change of pace to sit back and breathe for a second.
It seems insane to pick a few sets that really were my all-time favorites this year because I felt that I got a taste of everyone and there were so many amazing sets. Check out the recaps from Day 1, Day 2, and Day 3 for the complete listings of who I saw and thoughts on each day. Overall, the three sets that stood out to me were Audien b2b 3LAU at circuitGROUNDS, Herobust at bassPOD, and of course, Kaskade closing out the festival on the Kalliope Art Car. You can find all three of those sets and many others by looking at our EDC Las Vegas 2017 Livesets post!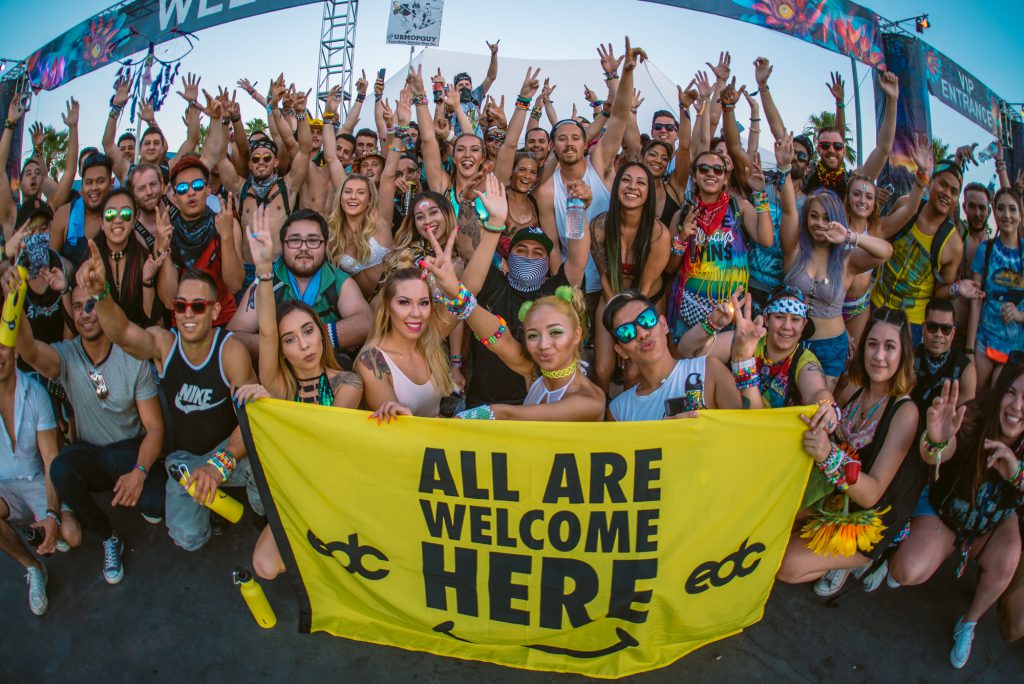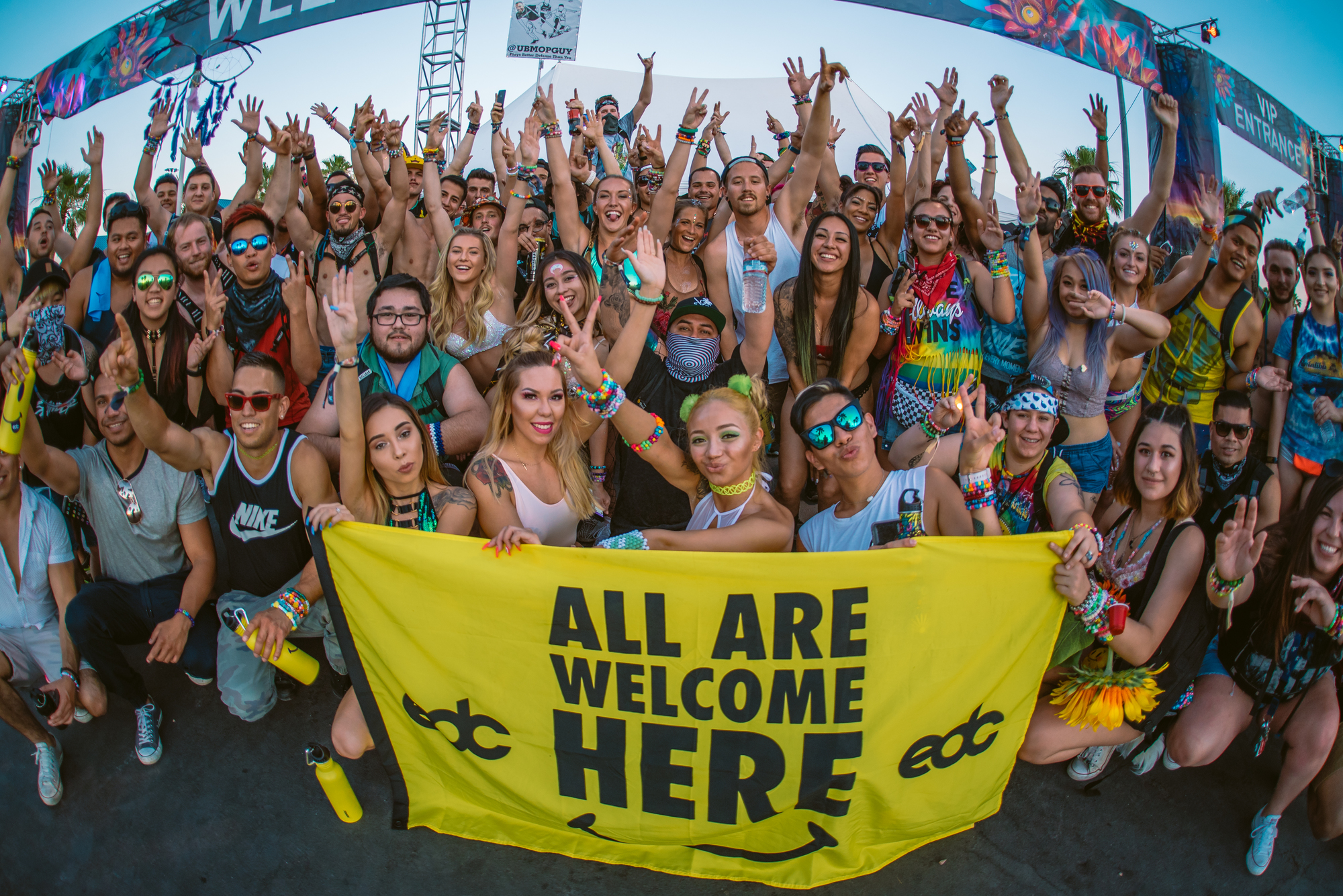 ---
Connect With EDC Las Vegas On Social Media:
Website | Facebook | Twitter | Instagram 
Featured Photo Credit: Stephen Bondio for Insomniac