It is a wonderful time to be alive if you are a trance fan in the United States! For so long trance addicts have been begging for someone to hear our pleas and bring an all trance event to the states to ease our intense cravings and last year, just as EDC 2015 came to a close, our prayers were answered. Pasquale Rotella and Insomniac made the announcement that they would finally be bringing an all trance event in the form of 'Dreamstate' at the end of November 2015 to San Bernardino, California. The trance family went wild with the news and the rest was history. The inaugural Dreamstate was insanely successful and now we prepare for round 2 of Dreamstate SoCal. The event that began it all!
In honor of this event we want festival attendees to have the opportunity to get to know the talent who will be our "Trancegiving" tour guides. Each week we will feature bio's of four Dreamstate DJ's as well as a set from one of their latest events or some recent releases so you can get to know them better. Let's kick things off with Vini Vici!
---
Vini Vici:
If you are a fan of electronic dance music then there is no question that at some point along your travels you have heard of the incredible progressive psytrance duo called, Vini Vici. Maybe you have heard of their incredibly popular track called "The Tribe"? Or how about the remix that has garnered the attention from trance fans all over the world called "Free Tibet"? This was one hell of a monster track by Hilight Tribe that Vini Vici placed their genius touch on to create one of the most celebrated remixes to date. And let's not forget about "The Calling"! This is one of my favorite Vini Vici tracks and one that has allowed them to partner up with psytrance sultan Ace Ventura to create a stunning piece of work.
In my travels I have noticed a ground breaking response every time a Vini Vici track is dropped during a show, event, or festival. Their music has a way of cranking up the energy to insane heights and causing an incredible wave of excitement as the crowd cheers and loses their minds the moment they hear a familiar Vini Vici track! It is clear that they hit the nail on the head with every piece of work they put their hands on. Whether it be originals, remixes, or collaborations, this duo was meant to make music.
Vini Vici is the brainchild of the Israeli born Aviram Saharai & Matan Kadosh. Wanting to blend their love for the old school with their passion for progressive sounds, Vini Vici was born. With their premier EP 'Divine Mode' and their follow ups including 'Back Underground', 'Expender', 'Anything & Everything', and 'Veni Vidi Vici', this duo headed straight for psytrance royalty status. At home with Iboga Records and brushing elbows with other Iboga artists like Ace Ventura, Liquid Soul, Ticon, Captain Hook, and Atmos has helped them to earn the respect they deserve in the passionate trance community.
If you're looking for validity, Beatport named them the #3 Top Artist of 2015 and Infected Mushroom named them as one of the best psy trance upcoming artists at the moment! There is no question that Vini Vici will continue to grow and blossom in the United States trance scene as well all over the world. And we are in for a special treat when they hit the stage at Dreamstate this November!
Check out an incredible Vini Vici set from A State of Trance 750 Utrecht on SoundCloud: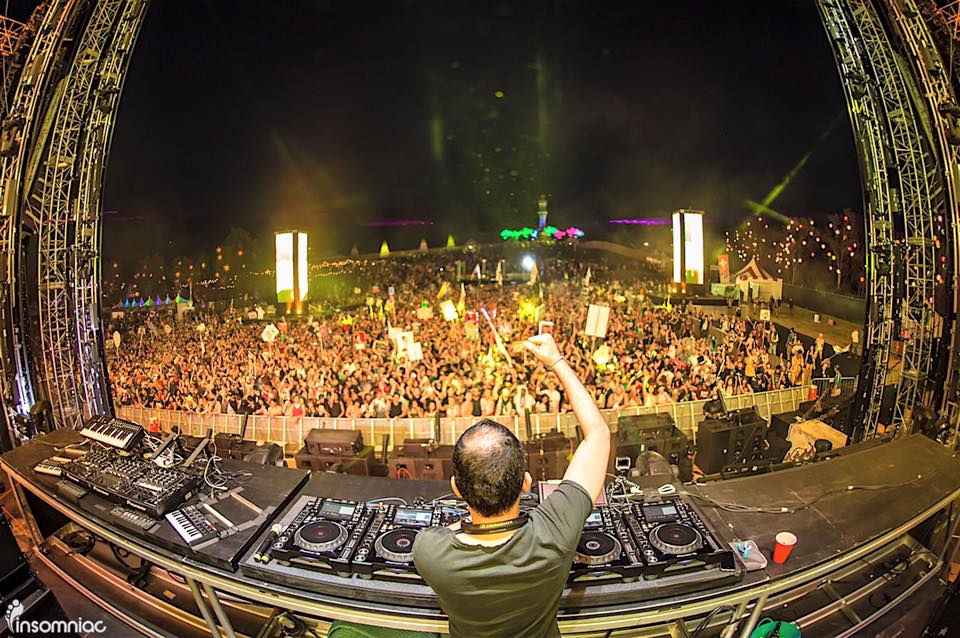 ---
Follow Vini Vici on Social Media:
Facebook | Twitter | Instagram | SoundCloud | YouTube