At the heart of Ilan Bluestone's debut studio LP 'Scars', we find memories in music and everlasting impressions!
---
Following up 2016's "Bigger Than Love" and most recently, "Frozen Ground", Ilan Bluestone has been working vigorously in the studio, preparing a musical dish of melodic dance music stunners that will be included in his debut studio long-player Scars. The album is set for release this fall on Anjunabeats. But you don't have to wait until then to enjoy some fresh new beats!
The title track, which sees Ilan reuniting with singer/songwriter Giuseppe De Luca, is available right now for your listening pleasure! Labeled as a dubstep-trance hybrid, "Scars" takes his sound out of the traditional 4/4 world for the first time, yet retains Ilan's flair for heartfelt melodic productions. With such a unique blending of sounds that would normally stay on opposite ends of the dance music spectrum, Ilan breaks down boundaries and reminds us that when you pour your heart and soul into the music you love, the result will make you move and groove no matter what the genre.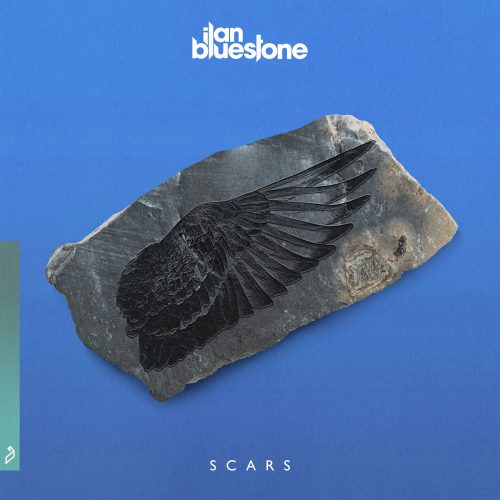 "Giuseppe and I started with a blank canvas for this one. I laid down some chords in the studio and Giuseppe spent some time writing lyrics with me in California. The style change happened fairly organically, there's a lot of power in the words he wrote and I wanted the drama of the music to reflect that", explained ilan. "I've always tried to make music that leaves an impression on my fans and that was the inspiration for the record and ultimately the album".

– Ilan Bluestone
Stream or purchase your copy of Ilan Bluestone's "Scars" right here!
---
With the release of "Scars" comes the news of a brand new Ilan Bluestone tour!
A leading figure in the trance and electronic music scene for the last 5 years, the British producer has performed at some of the biggest events and clubs around the world including Madison Square Garden, Red Rocks, Dreamstate, and Wembley Arena, just to name a few. He is also known to have his tracks featured in the sets of the dance music elite like Above & Beyond, Armin van Buuren and even Kaskade, and has garnered an impressive 10 #1 singles on the Beatport Trance charts along his illustrious and fast-moving journey to super stardom.
With his career hitting its stride, Ilan Bluestone is ready for the next chapter. Beginning on June 24, 2017, Ilan will hit the road to bring the sounds of Scars all over the planet, beginning with a dance music celebration among our neighbors to the north in Ottawa, Ontario, Canada.
Tickets for Ilan Bluestone's Scars tour are available now! Purchase your tickets by clicking here!
---
ILAN BLUESTONE SCARS ALBUM TOUR DATES
June 24 – Escapade Music Festival, Ottawa, ON, Canada
Jul 15 – The Observatory, Santa Ana, CA, USA
Aug 5 – Electronic Family, Den Bosch, Netherlands
Aug 10 – Cream Amnesia, Ibiza
Aug 26 -Creamfields, Liverpool, UK
Aug 27 – SW4, London, UK
Sep 22 – Stereo Live, Houston, TX, USA
Sep 23 – Stereo Live, Dallas, TX, USA
Sep 29 – Club Space (The Terrace), Miami, FL, USA
Sep 30 – Gilt, Orlando, FL, USA
Oct 5 – Soundcheck, Washington, DC, USA
Oct 6 – Rumor, Philadelphia, PA, USA
Oct 7 – Ritz, Tampa, FL, USA
Oct 20 – Danforth Music Hall, Toronto, ON, Canada
Nov 3 – The Mid, Chicago, IL, USA
Nov 4 – Rev, Minneapolis, IL, USA
Nov 22 – Kingdom, Austin, TX, USA
+ More dates TBA
---
About Ilan Bluestone
Since bursting onto Anjunabeats with his debut solo release back in 2011, London-based producer Ilan Bluestone's whirlwind journey through the international dance music scene has been nothing short of monumental. With a string of hit releases such as the Pete Tong-endorsed "Big Ben", "Spheres" and "Bigger Than Love" under his belt, he now has an impressive array of live performances at venues as prestigious as London's Wembley Arena, New York's Madison Square Garden and Colorado's Red Rocks Amphitheatre as well as performances at Electric Daisy Carnival, SW4, and Electric Zoo.
Ilan's productions are a staple of Above & Beyond's DJ sets, gaining frequent support from other international DJs including Armin van Buuren, Tiesto, Paul Oakenfold, Gareth Emery, and Seven Lions, with his discography boasting collaborations with Andrew Bayer, BT, Jason Ross, and Grum, plus remixes of Above & Beyond, Armin van Buuren, Mat Zo, Michael Woods, and The Presets.
---
Follow Ilan Bluestone on social media:
Facebook | Twitter | Soundcloud | Website