In honor of #TranceGiving, aka Dreamstate SoCal 2016, we want attendees to have the opportunity to get to know the talent who will be our "Trancegiving Tour Guides". Each week, we will feature bio's of four Dreamstate DJ's as well as a set from one of their latest events or some recent releases so you can get to know them better. Next in our series is… Avalon!
---
Avalon:
Leon Kane, also known as Avalon in the world of electronic dance music is a British Full-On psytrance and UK psychedelic producer and DJ. Beginning his career as a promoter he dove into the world of underground and warehouse parties in London. He found that there was an incredible lack of available DJ's, so being the proactive man that he is, he decided to take the bull by the horns and learn how to DJ and produce music. Little did he know at the time but the stars were all in alignment for him. He was a natural and he had finally discovered his true purpose in the scene. Nano Records was the first to take advantage of his talent after label boss Regan and Psytrance pioneer DJ Tristan heard him play. Within only a few days after releasing 'Avalanche', his first EP on the label, he would become an official signed artist.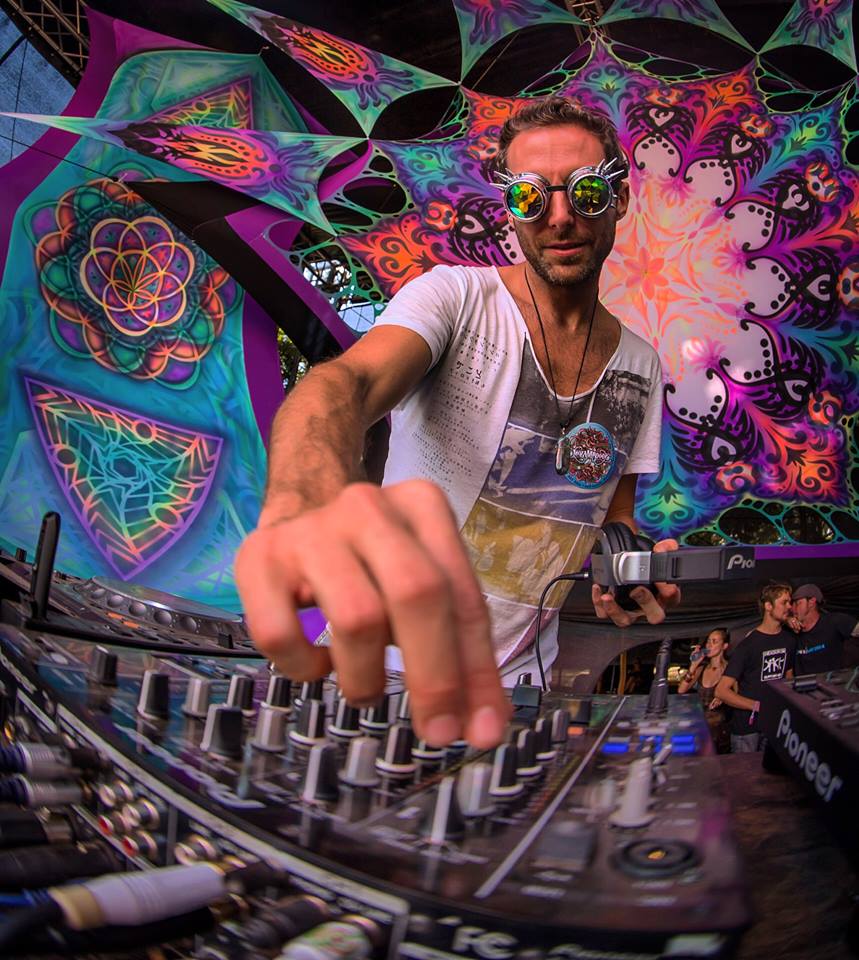 In 2010, Avalon's debut solo album 'Distant Future' would drop, featuring 10 Full-On psytrance tracks and landing him the #1 spot on Beatport. In fact, every single track on the album made it into the top 10! In 2012, it was time for a remix album and so 'The Remixes, Vol 1' was born. This album would feature leading psytrance artists including Captain Hook, LOUD, Tristan, Burn In Noise and Future Frequency. Fast forward to 2016 and Avalon is one of the most sought after producers in the industry! His productions are intensely unique, insanely creative, and wildly energetic.Some even call him a psytrance pioneer with 5 Beatport psytrance #1 hits and 2 #1 selling albums.
Enjoy Avalon – Live at Boom Festival 2016 on SoundCloud:
Avalon has made his mark by destroying dance floors at the biggest events in the world including Glastonbury, Ozora, Boom, Tomorrowland, Dreamstate USA, Exit festival, Sunburn, Ultra Music Festival, eclipse 2012, Rainbow serpent, Symbiosis, Atmosphere, Time and space, Tribe, Universo Parallelo, Xxxperience, BAT, Antaris, Freedom Festival, and Origin. He even has some side projects underway as 'Killerwatts' with DJ Tristan and Future Frequency' with Sonic Species. Avalon truly is one heck of a busy man! But wait! There's more! Avalon has always been a beast in the studio and rumor has it that we will be seeing a brand new Avalon album hit the air waves very soon! In the mean time we can enjoy his latest single (already #1 on Beatport) with Tristan and Vini Vici called "Colors". Speaking from personal opinion, "Colors" is probably the coolest psytrance track I have heard in a long time.
Stream Avalon & Vini Vici & Tristan – "Colors" on SoundCloud:
Avalon's influences include everyone and everything from Hendrix, The Doors, Pink Floyd, Mogwai, Sigur Ros, Nirvana, Sonic Youth, and Rocking Psychdedlic. With such a broad range of inspiration, a lush history of chart topping releases, a master list of headlining the biggest events and shows, and the knack for knowing exactly what the psytrance community craves, Avalon is an artist that you won't want to pass up at Dreamstate. Is it time to start packing yet? 3 weeks and counting!
---
Follow Avalon on social media:
Facebook | Twitter | SoundCloud | YouTube