For over 10 years, Sean Tyas has been crafting cutting edge sounds and tracks for his "Degenerates" all over the world. He is proud to announce that his debut artist album is complete and ready for preorder! Degeneration, appropriately titled, is a representation of everything that you would expect from the Degenerate sound. This is exciting news for Sean Tyas fans as he has a history ranging from remixing artist tracks from the likes of Armin van Buuren and the Bloodhound Gang to receiving countless critical acclaims for his hits on ASOT, WAO138?!, Subculture, VANDIT, Black Hole and more. Already holding a spot as one of the trance elite, Sean Tyas is finally offering up what his fans have been waiting for since he stepped into the scene.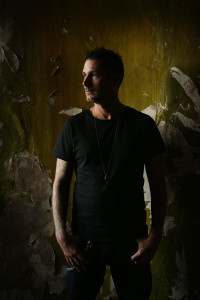 His 2 disc album is packed full of music that will leave his fans incredibly impressed. Want a sneak peak at the album? Look no further as a preview on SoundCloud and the incredible track listing is below!
Stream a preview of Sean Tyas – Degeneration on SoundCloud:
Disc 1.
01. Vagabond (6:31)
02. Swarm (5:20)
03. Diffuse (4:36)
04. 9am (7:10)
05. Something In The Way (with Fisher) (Original Mix) (8:11)
06. Rollout (6:57)
07. Da Doo Da Dah (Original Mix) (7:10)
08. Start Over (featuring Cindy Zanotta) (8:32)
09. Hive [A] (6:52)
10. Reach Out (6:58)
11. Ambush (6:06)
12. Way Down In Mexico (7:15)
13. Kontrast (4:00)
14. Full Stop (3:05)
15. Degeneration (Continuous Mix) (76:59)
Disc 2.
01. Vagabond (Future Disciple Remix) (8:21)
02. 9am (Dualitic Remix) (8:02)
03. Unleash (Alex Di Stefano Remix) (8:25)
04. Reach Out (Giuseppe Ottaviani Remix Edit) (3:46)
05. Swarm (Eshericks Remix) (5:44)
06. Ambush (Reaky Remix) (6:37)
07. Hive (Eddie Bitar Remix) (6:23)
08. Da Doo Da Dah (John Askew Remix) (8:31)
09. Now You See (Darren Porter Remix) (6:34)
10. Way Down In Mexico (Harmonic Rush Remix) (6:40)
11. Diffuse (Des McMahon Remix) (4:25)
12. Kontrast (Roger Wilco Remix) (4:28)
Sean Tyas had this to say about the creation of Degeneration:
"I guess I've always been known for a certain style of music but making an artist album was always going to be a chance to breach boundaries. Degeneration was therefore my blank canvas. No rules or regulations, no genre or bpm limitations. This was me exploring how deep the rabbit hole really went."
So, Degenerates young and old, don't wait another minute! Preorder your copy of this groundbreaking album by clicking HERE!
---
Follow Sean Tyas on social media for more info and updates:
Facebook | Twitter | Instagram