Expanding from one stage to four in a single year is one heck of a growth spurt, but for the homecoming of Insomniac's Trance brand, Dreamstate, it feels like it may be second nature.
---
Diverse lineups over each stage, highly tuned production, and the power to envelop an experience were all on display at this year's edition of Dreamstate SoCal. Utilizing a bigger canvas brought about the question, would Insomniac deliver?
In short, yes, but not for a reason one would think.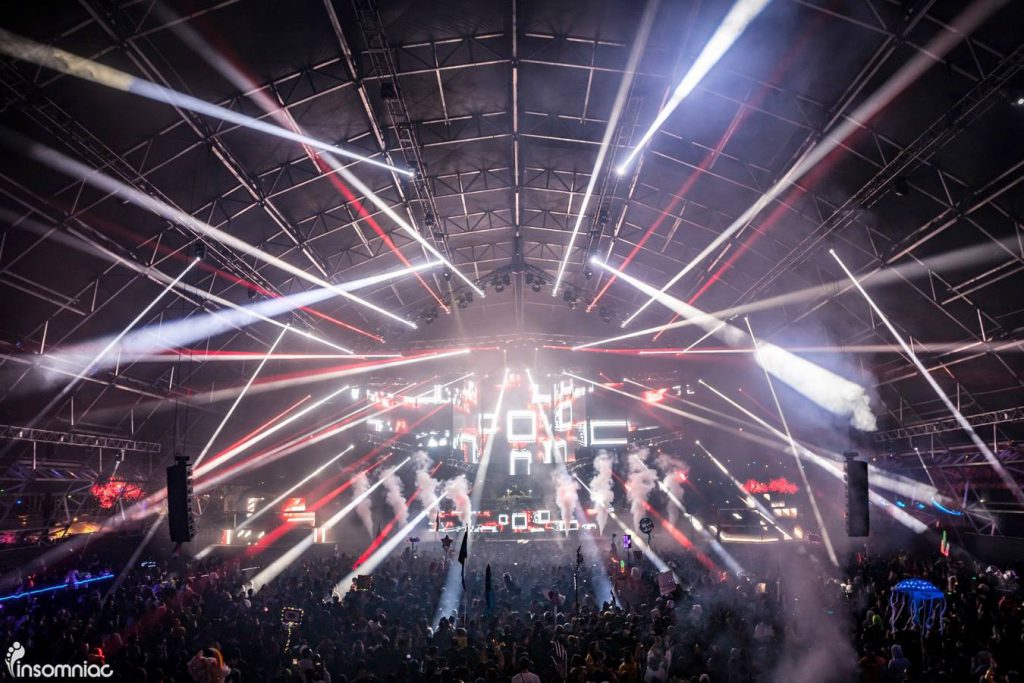 Dreamstate encapsulated that one thing so elusive in the world event market – it mobilized a global community to come together, with peace, love and beats encouraging us to dance two nights away together.
Insomniac Events brought out some big players in the trance market for this year's edition of Dreamstate – Aly & Fila, Ferry Corsten, Infected Mushroom, Paul van Dyk, Pure NRG Live, and John O'Callaghan. They also brought surging talents like Vini Vici, Indecent Noise, Menno de Jong, The Thrillseekers, RAM, and MaRLo. Going one step further, local talents Niko Zografos, Kristina Sky, Triceradrops, and Mr. Brooks were also showcased. All of these acts encapsulated 4 stages: The Dream – full of popular known commodities, The Vision – rising talents with new sounds and a penchant for energy, The Sequence – the haven for those psy-trance sound makers, and The Timeless – looking back at trance legends and old school sounds. While this surely was spectacular, and led to amazing experiences, it is not what made the event a success.
Miss an act over the weekend? Catch some of the live sets HERE!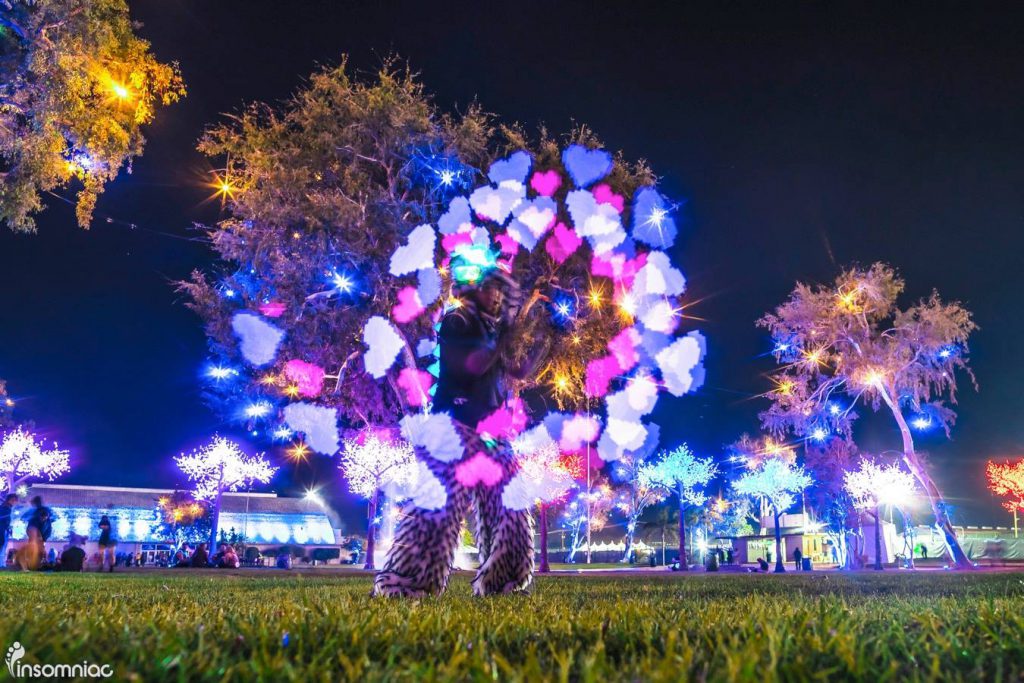 Music may have been a catalyst, but community was the synthesis.
There's a lot to say about the event, and how amazing one artist or another performed on a given stage, but I'd rather focus on the human element that made this Dreamstate memorable. As a personal example, this one petite woman was dancing her heart out next to me during Binary Finary's classics only set at the Timeless stage. She suddenly turns to me and says, "I've been waiting for 10 years to hear him, and he's doing this?!" in a most excited voice.  It was this atmosphere that brought out such beauty and joy in a community ridiculed in so much of the major media.  This was the culture we express!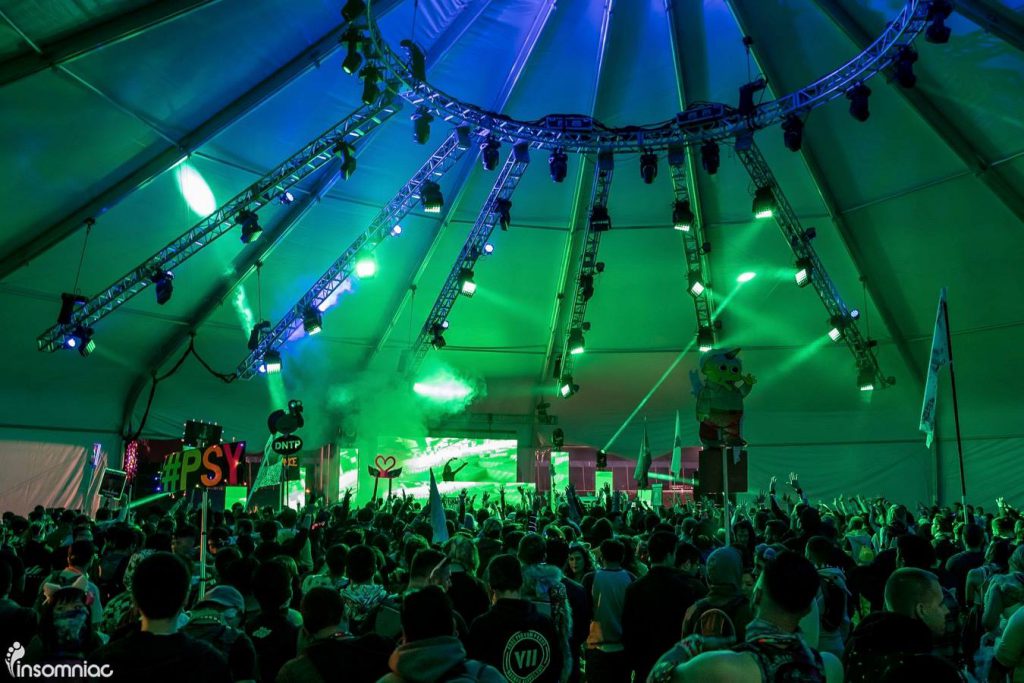 I can recall numerous moments on both days – which happened time and again on all four stages – where the crowd induced singalongs to a vocal track suddenly gave way to buzzing energy in the fury of each excited drop in each track. I can't tell you the number of DJs I saw buzzing with excitement to get on stage, beaming with smiles throughout their sets, and after coming off the stage they continued to radiate positive vibes. I have never seen every artist I encountered act that way at any event, and yet here, for two days – it was everywhere I went.
So why Dreamstate? Why trance?
It is given into the structure of the genre, how it has always carried itself, and how fans feel their connection to it. I may have had a cell phone or a camera in my hand far too often, but I still felt the mood swing and quickly got lost in these wonderful moments. I felt the community, inclusive of all regardless of race, ethnicity, creed, sex, or ideology. While nothing is perfect, I sense this is the community a generation wants to bring forward – removing barriers and enjoying life with everyone.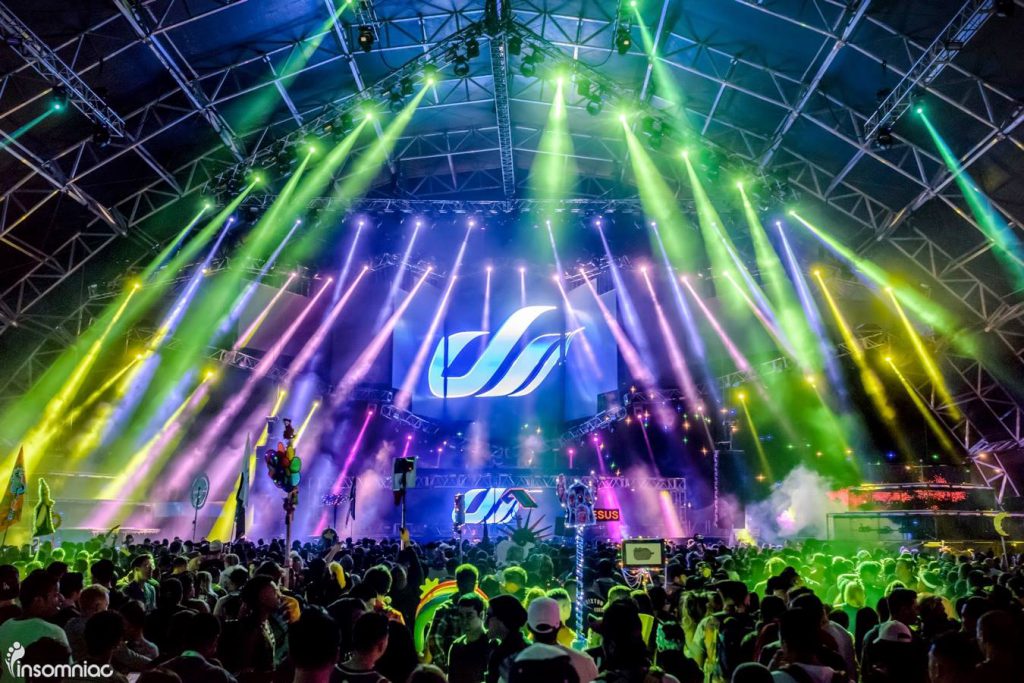 It's tough to point out why this event sparked a shift in thinking for me, and it's hard to nail down exactly why things seemed so easy, simple, and effortless. This wasn't simply a party or another massive, it was a culture stating very firmly to the world "Here we are!"
Combine that with the massive support group known as #TranceFamily, which is broken down into factions based on cities or regions, yet so simply unifying when they come together. I saw flags from around the world including Canada, Mexico, the United Kingdom, Germany, Japan and South Korea. I saw countless local communities – San Diego, San Francisco, Kansas City, Seattle, Chicago, Phoenix, and Ibiza just to name a few – representing their slice of the trance world. In all of it, there was no snobby attitude, no "I'm better than you," just inclusion and joining of arms to dance the night away in mutual adoration of a music genre. The identity was simply to show – "I'm here, and this is where I came from, but we're in this together!"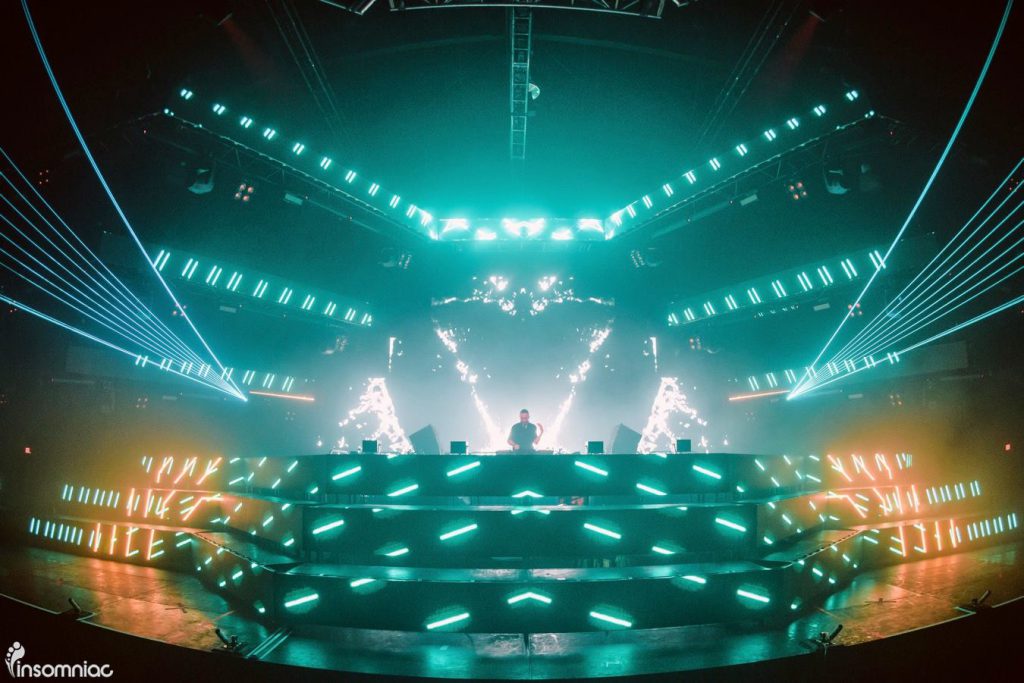 Comparisons undoubtedly occur to Luminosity Beach Festival in the Netherlands as both events are truly Trance focused. While Luminosity is day time, Dreamstate represents the polarized opposite, occuring in the night hours. I think it's safe to say both now are gathering the world to unite under the dream of community peace with energy thriving in beat-driven dance music with melodies upon melodies. The music entrances the mind, the energy infects, and now there may be some real hope to see positive changes in how we treat each other spurred by this community of music fans.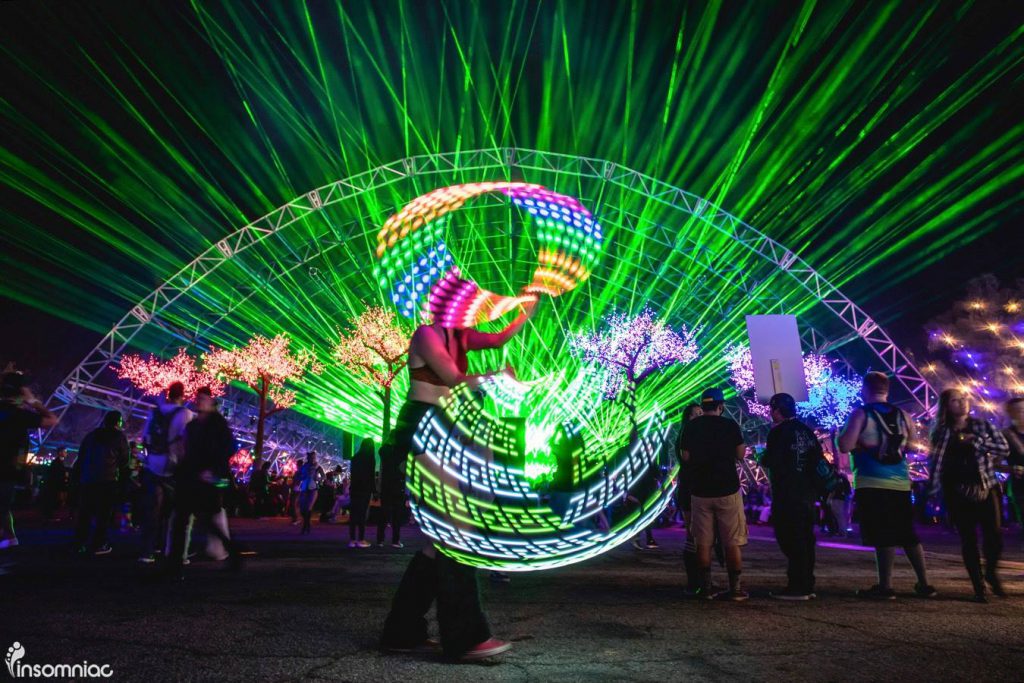 This is Dreamstate USA, bringing people together as diverse as ever, and uniting them with one beat, one energy, and a true passion. It is a music festival that clearly isn't just a flash in the pan, it's a start of something greater.
If there is a "dream state", let's unite under the skies – clear or stormy – and rise into the night with energy and exude positive vibes. To close my thoughts on last weekend, one track I heard in Binary Finary's set that remains massive for me has some incredibly appropriate lyrics of the Dream in this Dreamstate.  If you rock out to Lost Tribe's "Gamemaster" these lyrics will feel very familiar.
Embracing the goddess' energy within yourselves,
Will bring all of you to a new understanding and value of life.
A vision that inspires you to live and love on Planet Earth.
Like a priceless jewel,
Buried in dark layers of soil and stone.
Earth radiates her brilliant beauty,
Into the caverns of space and time.
Perhaps you are aware of those who watch over your home,
And experience it as a place to visit and play with reality.
You are becoming aware of yourself as a gamemaster.
---
Follow Dreamstate on social media: