The night was alive with those sweet trance vibes in Atlanta, Georgia on September 17, 2016 and when I approached WildPitch Music Hall I was filled with nostalgia.
---
The last time I had visited this particular venue was only a couple short months ago when Max Graham took over the club for an epic open to close set that still lingers clearly in my mind. The club has seen some changes since my last visit including changing its name from EQ Nightclub to WildPitch Music Hall. With this name change I was unsure what to expect when I entered through the front doors. What would the staff be like? Would they still allow smoking inside the venue? What kinds of changes have been made to the sound system and lighting? Would I have the same wonderful experience at this show as I did the last time I visited? As I approached the security check I was greeted with a big smile and a warm welcome. It was in this moment that I knew this night would go down in history.
Preorder your copy of 'Not All Superheroes Wear Capes' on iTunes or find out more HERE!
The Venue:
So, let's begin by answering those important questions about the venue and then we will jump right into the Alex M.O.R.P.H. experience and all that went down on one seriously wild night! Let's start with the staff. As was my experience the first time I visited, the staff was just as friendly and just as courteous. From the security, to the door staff, to the bartenders, to the Unity team everyone seemed happy to host a club full of energetic trance addicts and their professional and welcoming attitudes definitely added to the experience as a whole. Now, with a new brand comes new rules and smoking was no longer permitted inside the venue. I was pleased with this change because although I am a smoker I absolutely hate smoking-friendly establishments. There is nothing worse than choking on a continuous smoky haze for hours upon hours even if it does make the lasers look cool! And speaking of lasers, WildPitch was set to life with some seriously impressive laser shows and a brand new D.A.S. Audio Soundforce sound system that literally shook us to the core. It was magnificent!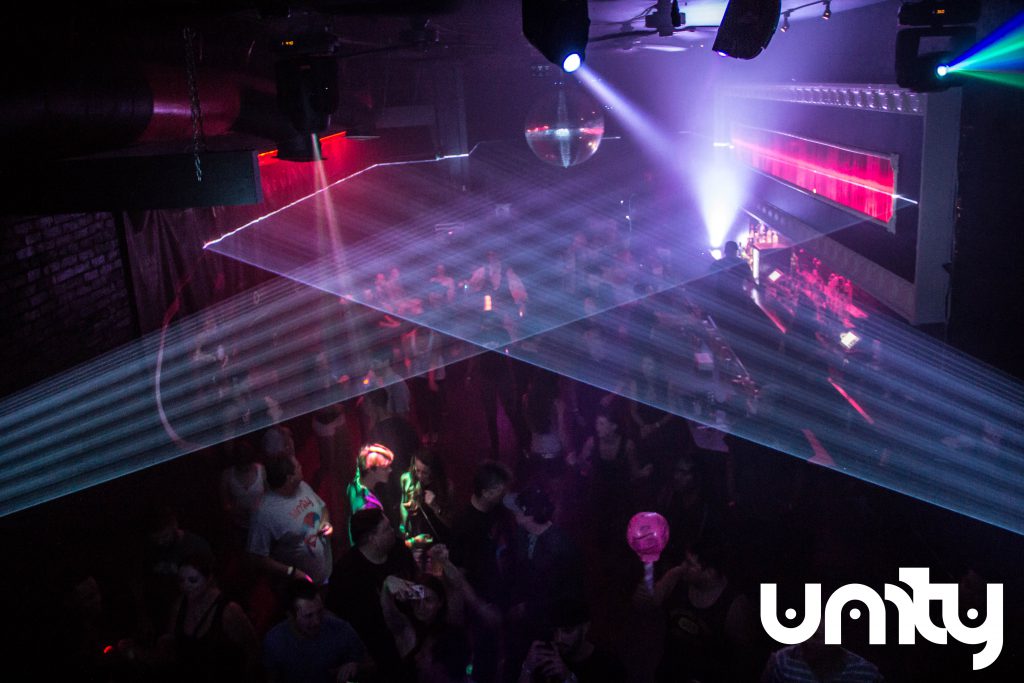 Lumina and Type 41:
With the sound and lighting prepared and ready and the club filling up with M.O.R.P.H. maniacs it was time to hit the dance floor and begin our musical journey. Lumina and Type 41 were the chosen support for the evening and in my opinion, were the perfect choices to compliment the trance insanity that Alex M.O.R.P.H. would dish out in the latter half of the night. Atlanta residents and clearly versed in the art of trance, those boys skillfully warmed up the evening and led us on a smooth crescendo leading up to the big moment. One thing that stood out the most is that you could truly see the love that they had for this genre. It was written all over their faces and transferred through their hands as they worked the decks like true professionals. Suddenly, the moment had arrived. With a stroll through the venue, Alex M.O.R.P.H. made his way up to the stage and for the next 3 hours, life as we knew it would be flipped upside down!
Alex M.O.R.P.H.:
Alex chose to begin his set by cleansing our pallets with some funky techno beats. By now the energy was so raw that everyone in the club was actually interacting with one another and really digging into the true rave vibe, like the good 'ol days! Alex stayed connected with us the whole time and just when he knew we were ready for the switch to be flipped, he hit us with some dark, fast-paced, energy saturated psytrance. He would hold us there for the majority of his brilliant set. The intensity ebbed and flowed as the sultan of Universal Nation guided us through the outer reaches of the universe into a wonderland full of trance euphoria.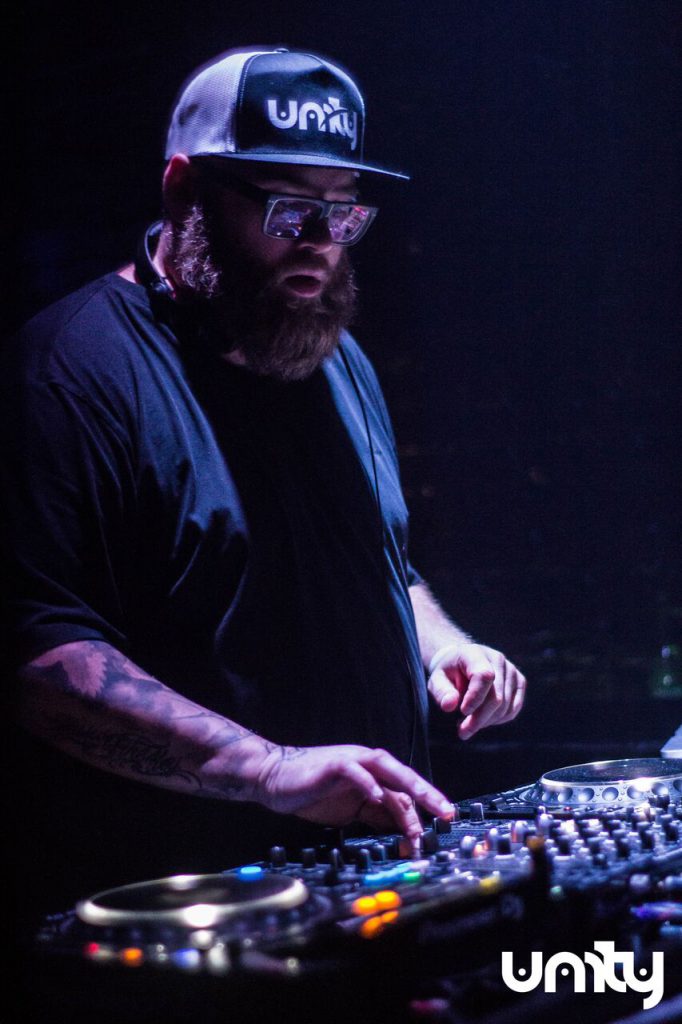 Of course, being the master that he is, he couldn't let the psy fans have all the fun so as we reached the latter portion of his 3 hour set he redirected the momentum and hit us with some beautiful uplifting tracks, his mega hit "An Angel's Love", and straight off of his upcoming new album 'Not All Superheros Wear Capes', "We Are" with Paul Van Dyk. The night had come full circle as he lifted his promotional flag and cheered with us as we erupted with appreciation for such an incredible show. With the night coming to a close, Alex hung out for a bit and greeted fans with earnest and gratitude. I was one of the lucky ones to have had the opportunity to have a quick chat with him and I can confidently say that he is one of the funniest and down to earth DJ's I have ever come in contact with. It was a meeting I will never forget.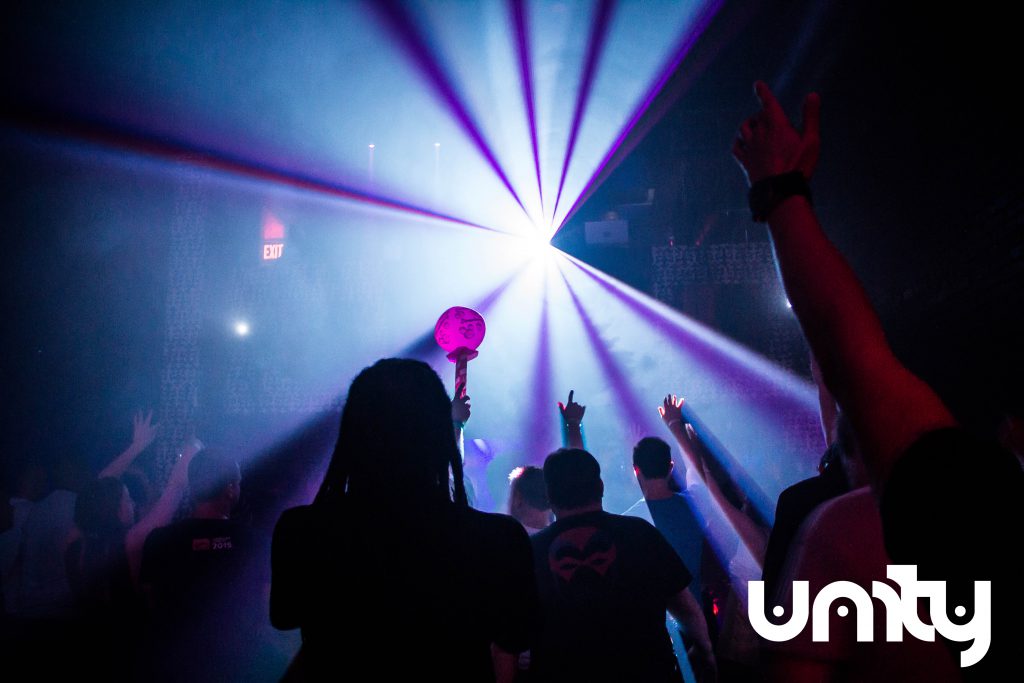 Summary:
There is much to be said about Unity Events and the effort they put in to all of their shows. They leave no detail overlooked and they strive to create nights that leave lasting imprints on all who attend. Their passion for trance is clearly evident and they are at the forefront of the incredible trance resurgence that is happening in the United States. I believe that the experience as a whole is just as important as the music itself and this show was the definition of a true trance experience. A big congratulations to Lumina and Type 41 and a sincere thank you to Alex M.O.R.P.H. for taking us on the ride of our lives!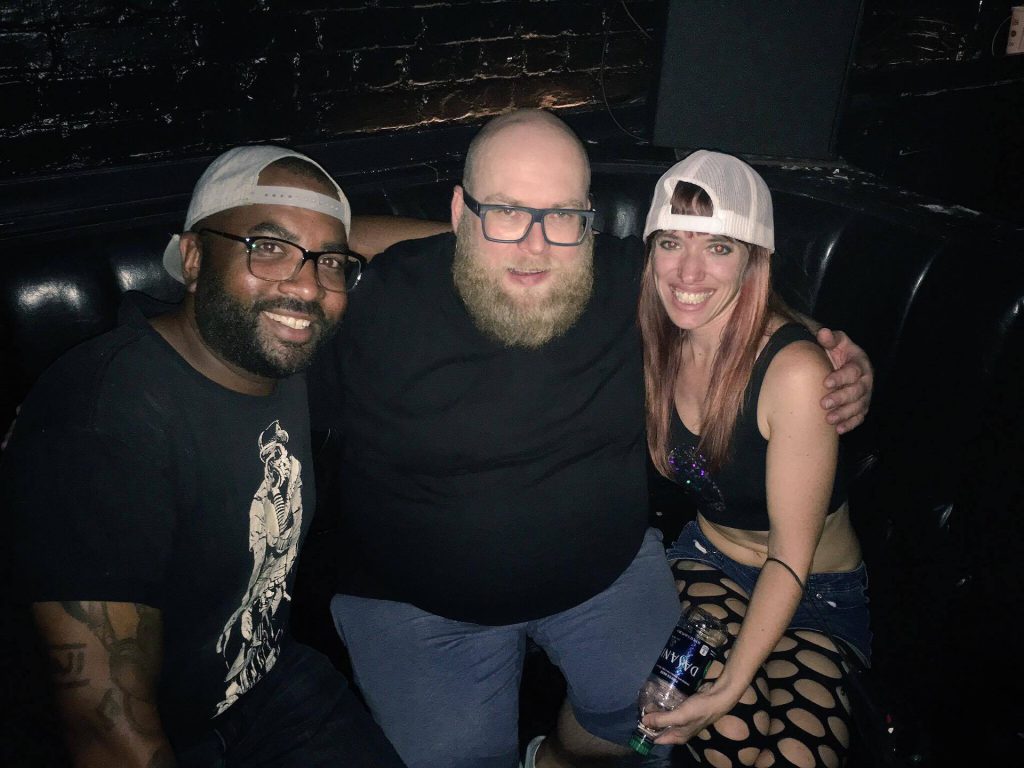 ---
Follow Alex M.O.R.P.H. on Social Media:
Website | Facebook | SoundCloud | Twitter
Follow Unity Events on Social Media: