With 2023 in full swing, let's look back at the unforgettable moments that set the foundation for the rise of American Hard Dance!
---
Last year created an abundance of unforgettable moments and memories within the American Hard Dance scene, planting the seeds for a rise in hard dance in America. In 2022, fans got to see American artists championing the harder styles infiltrate its way into almost every Basscon event and stage takeover, like at Basscon Wasteland, Project Z, and Escape Halloween, in addition to every single lineup from always-rising promoters, Hardstyle Arena and Army of Hardcore USA. In addition to those live events, homegrown artists delivered an abundance of high-quality records that helped them land spots on record labels all over the world.
This community has only been a tiny bubble for extreme fans and producers that don't fit the mold of European hard dance music. Despite being rejected by much of the worldwide fanbase, producers have kept growing their skills to help foster a unique community that has undeniable momentum behind it. Now, American Hard Dance is heading into one of its biggest years yet in 2023, and the future is looking very bright. With that in mind, it's fitting to take a look back at the highlights that contributed to the rise of American Hard Dance before we embark into this new era.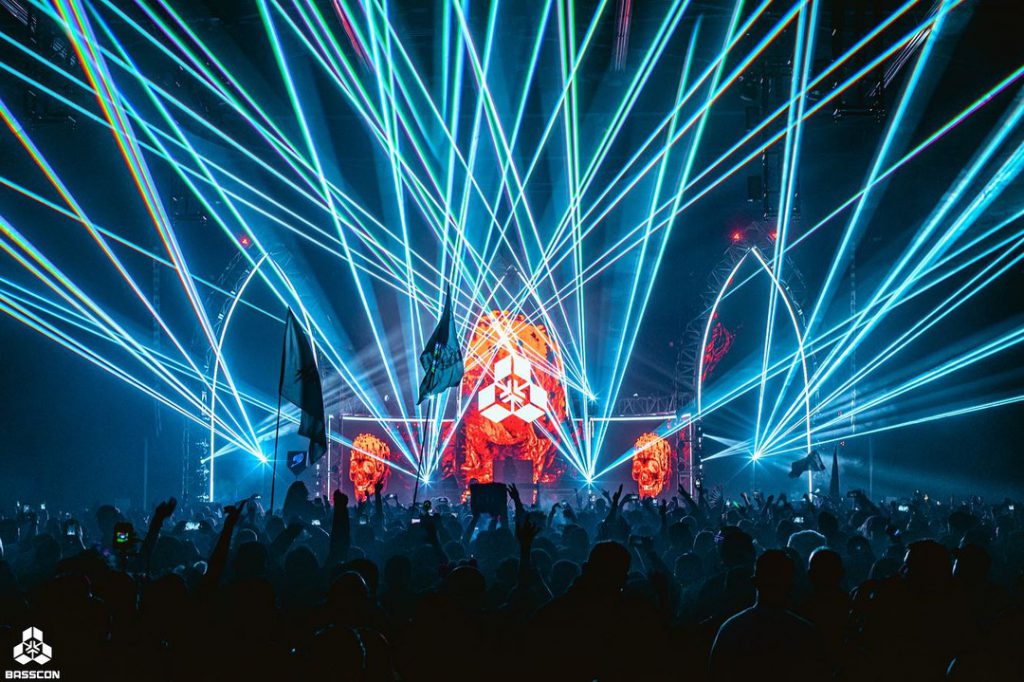 Last year started hot with the creation of our new hard dance mix series, Paradigm Shift.
Back in January 2022, we launched our brand-new mix series dubbed Paradigm Shift. The name carries significance as Paradigm Shift signifies a fundamental change in approach. It's the first hard dance-specific mix series with a heavy focus on homegrown artists in America. The first episode kicked the series off with none other than the creator of USTEMPO, Dragonfly (previously Oroto), and recently ended its first year with Do or Die delivering an epic guest mix with plenty of energy.
Over the course of a year, Paradigm Shift showcased 12 homegrown artists with guest mixes that span all hard dance subgenres and highlight each artist's unique style. The series has also served as a discovery tool for fans in the scene as Paradigm Shift has been home to the newest rising artists in hard dance, such as Toumi, Quarkee, Distortion Code, and FADEAD. In addition to shining a light on new artists, this series has been graced by veterans and leaders of the American Hard Dance scene like HPNOTIC, Water Spirit, and MARKOR.
Festivals in California saw major American Hard Dance influence on the lineups in 2022.
In January, American Hard Dance presence was heavy during the Army of Hardcore Thank You Party, which saw Missfits, MARKOR, Distortion Code, Do or Die, and many more DJs share the stage alongside Bloodlust and Yoshiko. This momentum carried on throughout the year up until the next edition of WAR Festival in November, which featured one of the best raw/hardcore lineups of the year with an equal amount of homegrown representation.
In February, fans got to experience the return of the beloved Basscon Wasteland – complete with a brand-new stage design. Although the hype surrounding a "new era" for the Basscon brand under-delivered, American Hard Dance held it down both nights with awesome sets from a flurry on homegrown artists. This didn't compare to previous editions of the festival, but one can argue it was the precursor for the incredible year to come.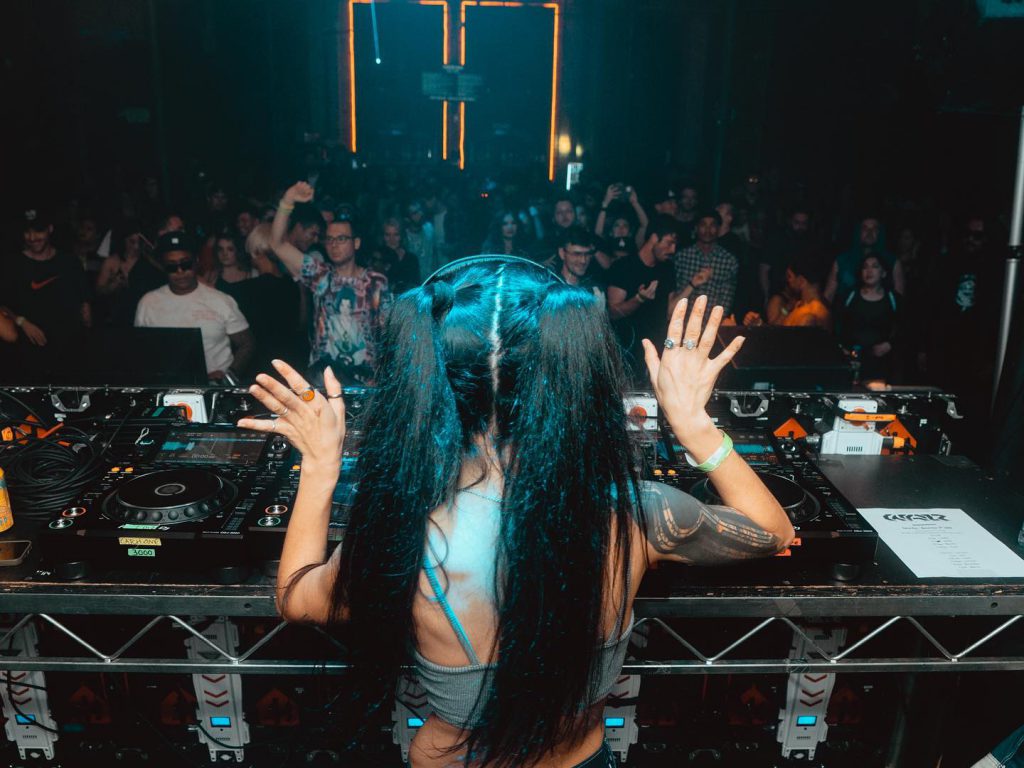 Just a few months down the line, the wasteLAND stage at EDC Las Vegas got obliterated by all of the homegrown talents that graced the stage.
This year's edition of wasteLAND at EDC Las Vegas felt like a test run for the drawing power of homegrown artists, and they passed with flying colors. All throughout the weekend, every single U.S.-based hard dance artist brought a huge crowd of fans with them to dance the night away to pounding beats and drifting screeches. In addition, EDCLV also hosted one of the best sets of the year as KAMI transported fans to Europe with a brutal performance that showed no mercy.
In July, Project Z reignited the heated rivalry between Basscon and Bassrush. For the first time ever, the festival featured five stages, and the Osiris stage was completely dedicated to American Hard Dance artists. No matter the time or DJ, there was always a nice crowd going at this stage, proving American Hard Dance is slowly, but surely, becoming a draw among the average dance music fan. This was a major milestone that further legitimized American Hard Dance as a genre and scene. In addition, LINK, LLLLNNNN, Darksiderz, and GEO got to set the tone for the day by opening the main hardstyle stage for the European heavyweights.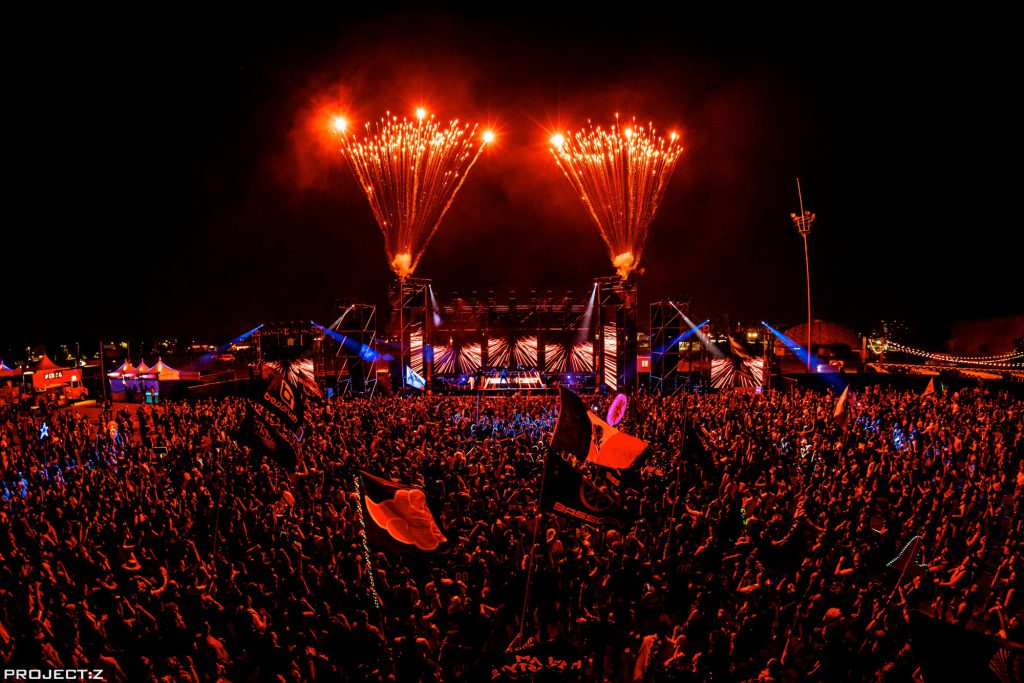 The music was better than ever in 2022, as there was a multitude of high-quality tunes and experimental records that got noticed worldwide.
There have always been diamonds in the rough throughout the relatively short history of American Hard Dance. The scene that is thriving right now wouldn't be here without artists like Rob GEE, Pulsatorz, or Aerolite proving that the talent in the States could be on par with Europe. However, this year completely changed everything as many producers have realized that it's not enough anymore to upload a mash of two genres on SoundCloud and call it American Hard Dance.
Producers all across the country have meticulously worked on their craft, upping their production skills to create high-quality records that encapsulate the spirit of American Hard Dance while becoming more accessible to a wider audience. This has proven to work as homegrown artists landed releases on labels all over the world, such as Dirty Workz, Scantraxx, Electric Fox, Static Gravity Records, Gearbox Digital, Speed House Movement, and much more. Many of these tracks were included in our Hard Dance Heaven and Hard Dance Hell Spotify playlists throughout the year.
At home, Basscon Records has also upped their game in terms of showcasing new talent on the label side of things; A perfect example is their latest compilation album, Devotions: Chapter II. This album enlisted the best producers from around the world, including a load of homegrown artists, in what has become one of my personal favorite releases of the entire year. It delivers the golden standard of hardstyle with veterans like OverDrive and Proto Bytez while also shining a light on the experimental genre that is American Hard Dance with artists like TYEGUYS, BEL AIR WITCH, and DEAD X.
When it comes to stellar self-releases, 2022 also saw the declaration of Latin Hard Dance in America via J. Slai's EP, Las Niñas Quieren Hardcore. J. Slai pushed the boundaries of hard dance by effectively combining it with Latin music to create a fresh hybrid genre in this artist-defining body of work. Easily, this was one of the best releases of the entire year to come from U.S. soil. DJ Infinity joined J. Slai on this release – and even he has carved his own lane in the scene by mixing heavy metal influences with hard dance, a lethal combination that works in every subgenre he cooks up.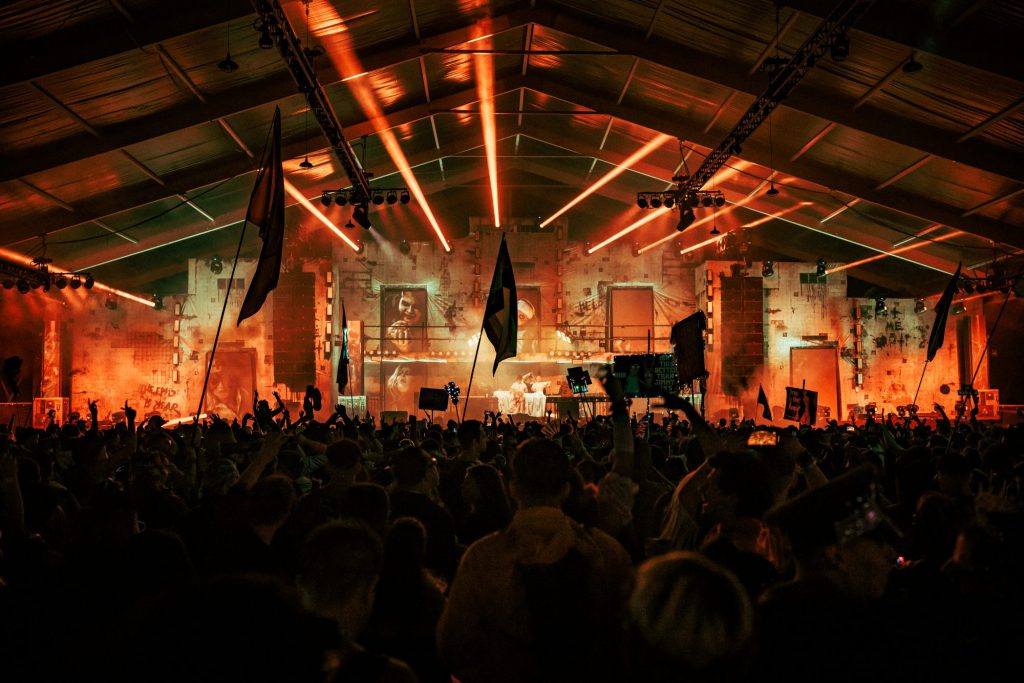 With a huge 2023 on the horizon, where does American Hard Dance go from here?
A little over a year ago, American Hard Dance was still just a tiny niche in the dance music world. It was easily dismissed due to the lack of support from the community of hard dance, which is ultimately a purist genre. However, it's steadily growing and gaining momentum among casual fans with the help of vibrant artists and dedicated fans that are coming to these shows to spread the sound and scene.
It's still hard to determine where the scene goes next, but 2022 set up a strong foundation for success. The general feeling among fans and artists is that the work isn't done and there's lots more to accomplish, but the sky is the limit. Even with all of the uncertainty, there's no doubt that the best time to be a fan and be involved in the scene is right now. You're still early enough to get a taste of something fresh and exciting, and if you like it, you'll be witness to the glorious rise of American Hard Dance.
---
Connect with EDM Identity:
Facebook | Twitter | Instagram | SoundCloud | YouTube | Twitch | Spotify