Darksiderz pays homage to his Native American roots with a unique take on hard dance on the Ancestors EP – out now on Basscon Records.
---
American Hard Dance has been bubbling for well over a decade, and it's been championed by many great artists with the mission of taking this genre of music to the highest heights imaginable. One of the artists who has been there since its inception is none other than Darksiderz. Over the past decade, he's put out releases on Hard Dance Nation, Basscon Records, Gearbox HD, and Dirty Workz. In addition, he's brought his aggressive sound to stages at EDC Las Vegas, Ultra Music Festival Miami, and he's set to dominate the decks at this year's edition of Project Z.
Now, Darksiderz is adding another accomplishment to his resume by delivering his brand-new EP, Ancestors, which just dropped on Basscon Records. This three-track release is something hard dance has never heard before as he channels his Native American roots and mixes them with the modern sounds of hard dance music. Altogether, this creates a unique listening experience that pays homage to his roots, showing that Darksiderz never forgets where he came from while also shining a light on his occult and philosophical interests.
The EP begins with the title track, "Ancestors," and its blend of modern hard dance sounds with the vocals of the Native American language, Washoe. It starts with a deep vocal in the Washoe language, followed by one that sounds ominous yet reassuring, saying that "those that aren't seen are here with us," referring to his ancestors. Then, Darksiderz takes listeners into a buildup, adding in a battle cry before unleashing into rolling triplets basslines and drifting screeches that send a chilling sensation down your spine.
The next track is "Eternal," which offers plenty of energy and features vocals from Enya Angel. The song's first half is dedicated to the soft vocals, while the second half introduces a euphoric melody that sounds like Darksiderz captured a lightning bolt and sent it straight into listeners' veins.
Darksiderz closes off with a collaboration with CGK, "Common Feelings." This track is a full-circle moment as it's a collaboration with the producer that taught him how to DJ. The catchy vocals and uplifting melody reel listeners in before switching into absolute chaos in the first drop with crunchy kick drums and a screech pattern that will get any dancefloor moving. The second drop keeps the energy high, tying in the ground-and-pound elements with the euphoric melody that listeners became familiar with throughout the first half.
The Ancestors EP is a great listen, especially for fans that like a good blend of euphoric and raw elements in their hard dance tunes. So crank up the volume on this brand-new release, let us know what you think of the tunes, and snag a ticket to Project Z to catch Darksiderz in action this year!
Stream Darksiderz – Ancestors EP on Spotify:
---
Darksiderz – Ancestors EP – Tracklist:
Ancestors
Eternal (feat. Enya Angel)
Common Feelings (with CGK)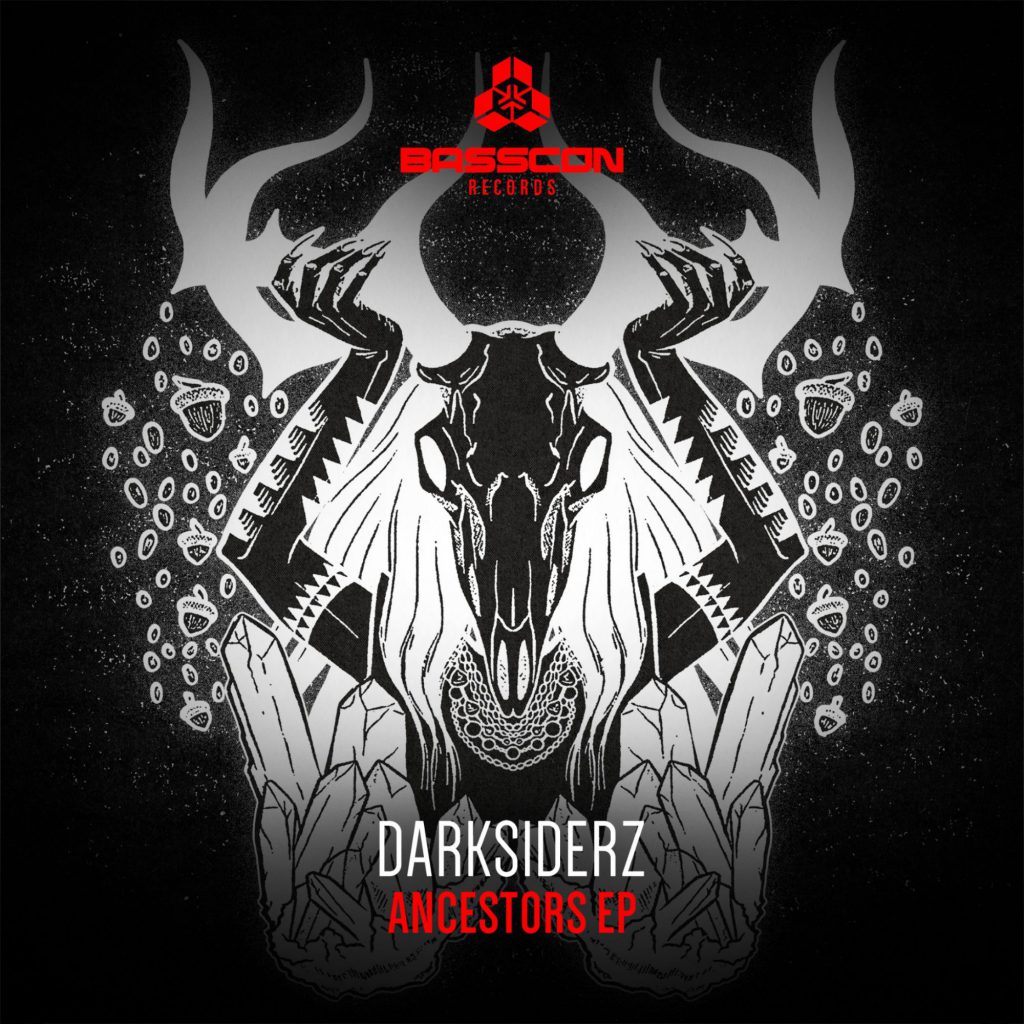 ---
Follow Darksiderz on Social Media:
Facebook | Twitter | Instagram | SoundCloud | Twitch