Basscon set the bar high during EDC Las Vegas at the wasteLAND stage with three nights of piercing hard dance and marvelous visuals.
---
After seven long months since its last iteration, headliners from all over the country, and even from around the world, finally got to reunite under the electric sky at EDC Las Vegas. The entire festival was a grand spectacle with nine stages, countless art cars and unique experiences, and of course, the best that dance music has to offer. During the weekend, headliners were wowed with pyrotechnics, lasers, ground-shaking music, and of course, the many incredible stage designs. And of all the different stages that EDC Las Vegas has to offer, wasteLAND was certainly a special one this year.
The mighty wasteLAND stage was home to all styles of hard dance music from euphoric to rawstyle to hardcore and everything in between. It covered the entire spectrum of hard dance and created some very special moments like the return of Wildstylez, the fireworks during Headhunterz, and the first-ever U.S. show by Sound Rush. Sound Rush had already announced they weren't able to make it, but in a fortunate turn of events, they were able to obtain their US visas just a day before the show, making it possible to make their long-awaited journey to the States.
Every performer at wasteLAND had something great to offer which made for exciting sets no matter what time you showed up. The debut performance of 3 Blokes by Audiofreq, Code Black, and Toneshifterz was purely a meme set that had everybody in the crowd laughing and having a good time. Darren Styles came through with a set that could've easily been at kineticFIELD with how many fans he had in the palm of his hands dancing the night away to some banging reverse bass and the beautiful melodies of happy hardcore.
Radical Redemption and D-Sturb brought the heat and set the wasteLAND stage on fire with their brutal styles that can't be matched by anybody in the scene. DJ Anime had the honor of closing down wasteLAND on Sunday, making for an epic conclusion to the three nights of madness that was EDCLV.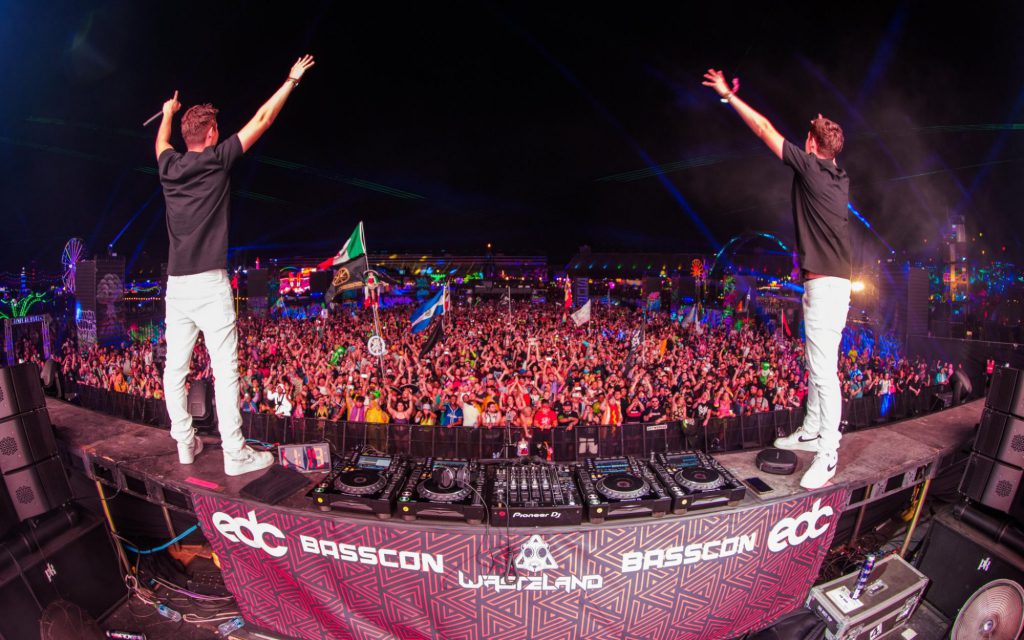 This year, wasteLAND brought the big guns with all of the European headliners, but it still felt like something was lacking.
It always feels like America is a few years behind in terms of hard dance music, and that feeling was strong this year. Despite all of the incredible sets throughout the weekend, it was very easy to tell that a lot of the performers, especially in the euphoric realm, play it safe for the American crowd.
It's almost formulaic in the fact that performers play their biggest hits, get on the mic for gimmicks that will be memorable to the crowd, and then end the set with an "unexpected" 200+ BPM record by GPF or others for the memes. Although this formula definitely works in the States, for now, I'm hopeful for changes in the future as hard dance keeps it pushing and continues to grow with even more memorable performances from the European headliners.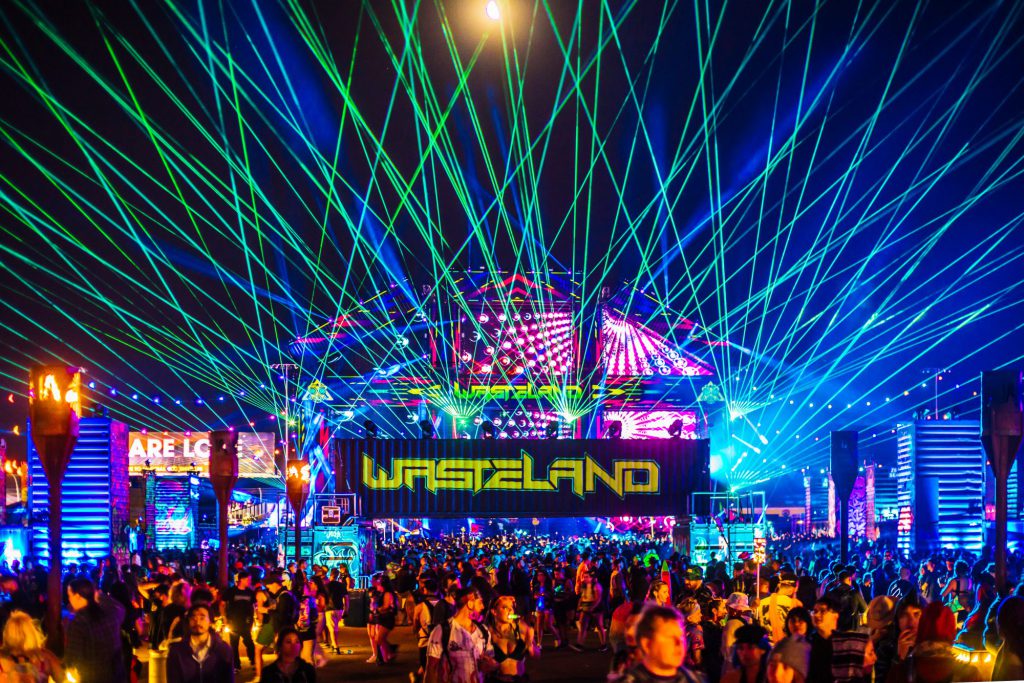 That being said, American Hard Dance showed up and made their presence felt with electrifying sets from Lady Faith, Rob Gee, and hardcore hero Lil Texas.
There was one set in particular from the homegrown artists that made it feel like fans were in Europe and no longer in Las Vegas. This set came from none other than KAMI. For 50 minutes, KAMI abducted souls and showed absolutely no mercy with what was arguably the hardest set of the entire weekend at wasteLAND. This performance was a must-see, and it solidified American Hard Dance as a major force on the worldwide scene. On that fateful Sunday evening, a new chapter in American Hard Dance was born and while it's not clear where it goes next, there's no doubt that it's a truly exciting time to be a fan of the music.
Other standouts from the homegrown artists included LLLLNNNN who made his live debut after mysteriously appearing on the scene through Basscon Records' Recon Vol. 2. LINK made a splash with a fun set that got the party going, while HPNOTIC and Lucky Rabbit experienced a full-circle moment as they were finally able to bring their exciting B2B performance to the big stage at EDCLV. Omar Santana took fans back to the past where hardcore and gabber reigned supreme, and Crime Family got to kick off the madness with some of the best music in the underground hard dance scene.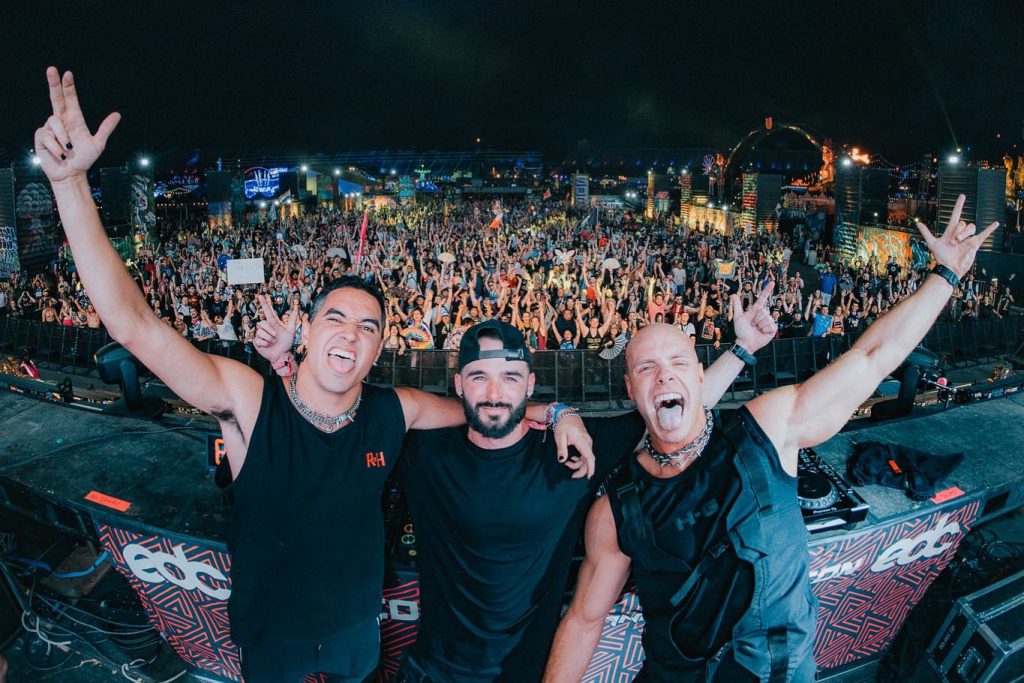 Looking back at this epic weekend of hard dance music, the only other aspect that stuck out was the stage.
Since 2017, the wasteLAND stage design hadn't changed much. The 2021 edition kept the same design as 2019 due to the break caused by the pandemic in 2020, so this year felt like it was time to get some love through an updated stage for wasteLAND. That feeling washed away when I entered the wasteLAND to see the stage from EDC Mexico. Technically, it is a new stage, but only to EDC Las Vegas.
It was surprising that Basscon Wasteland back in February got a completely new stage, so I was expecting something a bit more fresh. I would've loved to see the cathedral-like stage from the edition of their standalone festival in an outside setting to showcase all its glory. The "new" stage still made for amazing visuals and performances, but it still felt as if hard dance remains to be the genre that gets the least amount of love.
However, that only reinforces the fact that hard dance just needs to get louder, and I don't mean the music. The scene itself needs to be loud and ask for change, but that doesn't happen without a collective effort. Year by year, the lineups are getting better, especially at the one-off events and club shows so someone out there is listening. The same can happen for the stages that represent the music many fans hold close to their hearts.
Despite the minor issues like the low volume due to extreme winds on Friday, Basscon was able to create a very memorable weekend full of highlights that will forever be in the minds of any raver that set foot into wasteLAND. There's no doubt this was one of their better editions, and if there are any key takeaways from the weekend, it's that the future is bright for hard dance in America and it's best to stick around to experience what's coming next year and beyond.
---
Follow EDC Las Vegas on Social Media: