The managers of growing event producers Hardstyle Arena sat down with us to dive into their origins, events, pandemic experience, and more!
---
Hardstyle Arena is a branch of Fresh Entertainment dedicated solely to hard dance music. Since its inception, Fresh Entertainment has steadily grown to become one of the most loved electronic music event producers in California with a strong, loyal family. They've staged themed experiences that provide exceptional production and creative lineups of aspiring and established artists in their mission to showcase the electronic stars of tomorrow. 
Established in 2015, Hardstyle Arena focuses on the growth and development of the genre in the U.S. Its mission is to deliver the sound that hard dance music enthusiasts are passionate about and the artist they admire most. Solo-branded shows and curated stages at Fresh Entertainment's events have attracted high-profile talents such as Gunz 4 Hire, Frontliner, Endymion, and Adaro, and there are no plans to stop anytime soon.
Hardstyle Arena: The Hitmen is the latest show hosted by these passionate hard dance lovers and is set to take place on Saturday, September 24, at Catch One in Los Angeles. Tickets are available on their website. Ahead of this special night out, we sat down with managers Martha Garcia and Sherief Zakher to discuss the brand's origin, where they plan to take it in the future, and more.
---
Hi Martha and Sherief, thanks for taking the time to chat with me. I look forward to learning more about Hardstyle Arena and its future. What is Hardstyle Arena, and what is its origin? Is there a story that goes with its inception? 
Martha: It was back in 2015 when the name Hardstyle Arena was born! The name was brought up by a former employee of Fresh Entertainment, Monica Binx. It was created on a whim and inspired by the growth of the hard dance scene in Southern California. From small shows to Arenas, Hardstyle IS… and will continue to be taking over.
Sherief: It isn't so much a story as it was an endeavor that we took on, and it became a passion. There was a need for Harder Styles events at the time, and we had a great opportunity with Gunz 4 Hire, Evil Activities, Adaro, and the rest. We took a shot on them and initially planned on having them for the Pico Sports Arena, but we got rained out. We bit the bullet to deliver a quality venue for such an epic lineup, and the Nokia lived up to its reputation! From there, we all started learning more, and through learning about the genre, some of us developed an insane passion that led us to the determined crew we are today!
Working closely with Fresh Entertainment, what is the mission of Hardstyle Arena, and how has it progressed to its current state in terms of goals and bookings/events? 
M: Its primary mission is to push the growth of aspiring hardstyle producers in the US, all while striving to bring top-class international acts to the states in order to deliver a unique and memorable show every time.
S: I agree with Martha, and to add to that as well, I believe it is our duty to listen to the audience and bring what everyone wants continuously. We have become a proving ground for larger events. Hopefully, through using us as a stepping stone, these artists that we love so much can develop the audience we all know they deserve, and we can start to get more of the shows our audiences deserve on a larger scale!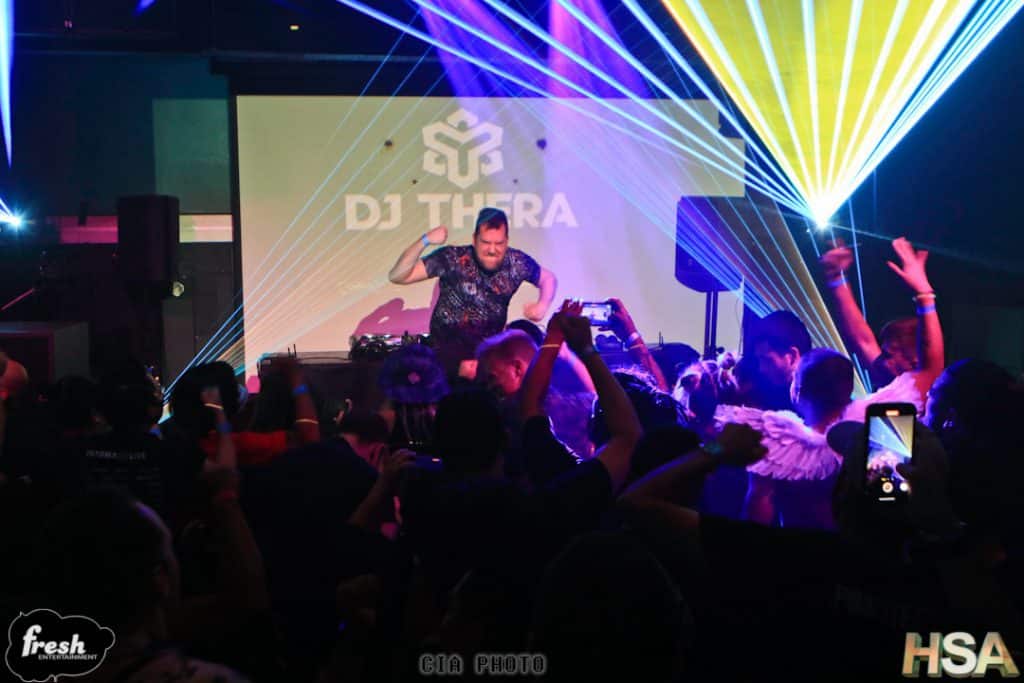 The entertainment industry was hit heavily by the pandemic, however, you persisted with keeping in touch with fans with The Remedy on Twitch. Can you elaborate on that experience and what you learned from it? 
M: It was definitely a learning curve for me! From being a social butterfly at shows to being a hermit crab… was nothing compared to having a microphone in front of me. When you're passionate about hardstyle and the creative producers/DJs responsible for delivering the music we all love and enjoy to your ears, it's hard to keep one's composure knowing that we have an amazing opportunity to get to know them, how they grew and what is next in store for them. It was nerve-wracking to me because this was all brought together in times of uncertainty, but if the opportunity came up where we could do this all over again, I wouldn't think twice. I loved it!
S: That was a new method of engaging audiences for us, and I am very thankful my friend Brandon Morse from Axiom brought the idea to us to make this podcast. It helped us maintain a connection with our supporters and continue to share our passion for the music we love, even developed relationships that are leading to some future performances… hint hint.
What we learned is that people are emotionally linked to this music, that without it, there really was a hole in all our hearts, the lack of connection that we obtained from these events, whether everyone danced silently by themselves, lost in a sea of people, or went hard with their squad all night long causing a ruckus, we all had a connection, and it was severed.
These podcasts became a way for us to reconnect with each other, whether we watched at home by ourselves, cried at our favorite songs, hung out together in a room enjoying them, or simply chatted it up on the screen. These podcasts, not just ours, were important on a much deeper level than just some random show; they were our method of reconnection.
What is the most challenging aspect of running Hardstyle Arena? On the other hand, what are some of the best, most rewarding aspects?
M: I would really say it's the waiting game! From the moment the lineup is out up until doors open the night of the event, the excitement and anticipation just build throughout the campaign! Seeing everyone who worked hard to promote the event, their friends, and people who bought tickets just straight up having an amazing time dancing and kick rolling is by far the most rewarding aspect of what we do here in Hardstyle Arena.
S: For me, the most challenging thing is picking a date that works because not only do you have to consider their European touring schedules and work within that, but you also have to be sure that you are not competing with other brands out here since the harder styles are still young in America, and competing would only hurt the growth of the genre.
Being a smaller promotion company for hard dance events, is it difficult to book and find international artists with valid visas? Can you clue us in on the difference between working with artists overseas versus American hard dance artists?
M: While there are some obstacles that pop up when we are looking for our next acts, the hard dance pool is massive! When one door closes, another one opens. The difference between US and international is just that. In a scene where many aspiring DJs/ producers work tirelessly to create their unique trademark and attract the masses, it boils down to consistency in their work and how they market themselves, and how they connect with the partygoers.
S: Most American acts are willing to hop on board with projects if we fulfill their fees, transportation, and, if necessary, hotels, so that is never an issue. International acts, on the other hand, can be tough. We get everything from "I don't want to fly because I have a fear of flying" to dealing with radius clauses, to ensuring they can travel properly into the states, and so forth. It is definitely a much more winding process than bringing someone Stateside! But, when we bring an act that people don't get to see often or haven't at all, it is a very rewarding experience when we see the audience, and the artists light up in excitement for the performances.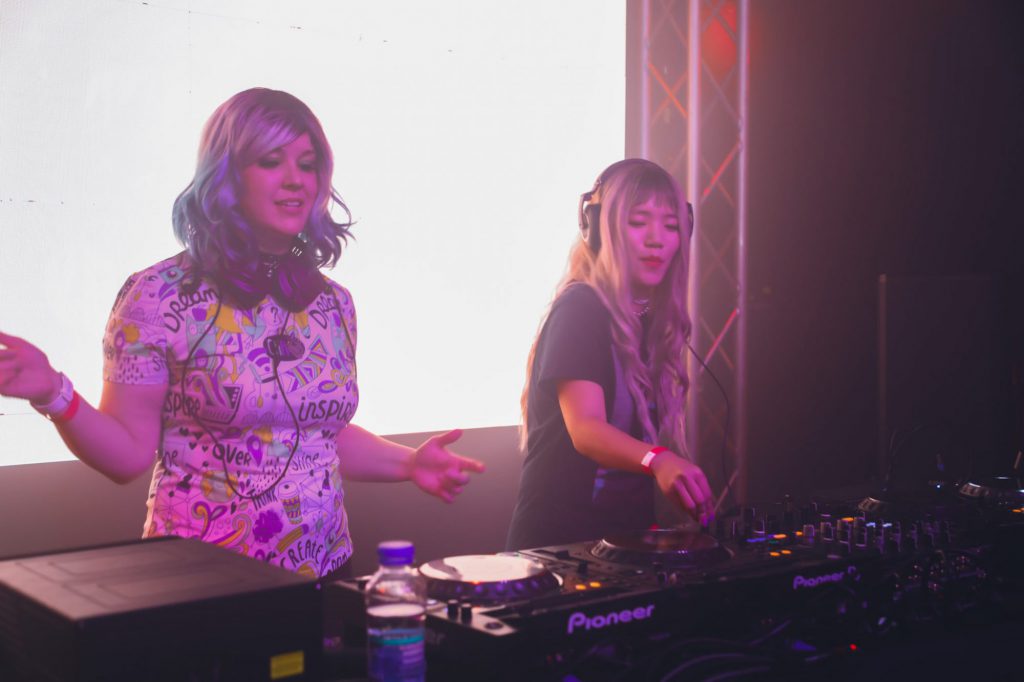 Having booked some rising stars in the hard dance scene, especially home-grown in the US, is there anyone we should keep an eye on?
M: From the rising stars that we have had the pleasure to bring to the HSA stage, there's a couple that have kept me enthralled by what their next moves are! To name a few off the top of my head, my girls DJ Lucky Rabbit, Decibela, and one of our resident DJs and amazing promoter, Do or Die.
S: I would definitely keep your eye out for Eni and Lucky Rabbit, but I also want to toss in J. Slai, Stetix, and DJ Delusion. I believe these names have a solid future with the harder styles and will succeed beyond all expectations because of how dedicated they are to the harder styles.
Hardstyle Arena has also booked some of the biggest names in hard dance, such as Warface, Unresolved, Jason Payne, and DJ Thera. What more, or possibly who, do you have in store for us later this year?
M: Definitely keep an eye out on our socials for that answer!
S: [Laughs] We can't tell you all that just yet….. We've got some goodies coming your way, definitely one more show before the end of the year is coming after September 24, and a few planned for 2023 that have already started cooking!
With the growth of the hard dance scene in the USA and hard dance events becoming more popular, what can we expect from Fresh and HSA in the future?
M: Keyword: MORE. Through the pandemic, we took a step back and began to think outside of our element when it comes to show production and promotion. As a result, we have some amazing things in the works that we can't wait to announce! Keep it locked on all our socials for the latest updates 
S: We've definitely got a few tricks up our sleeve, I'd keep a close eye on us because rumor has it that some more first US appearances and other acts that are dear to us might be in your near future…
---
Follow Hardstyle Arena on Social Media: