Bloodlust brings a combat-worthy collection of heavy hits on his latest body of work, In Blood We Trust, out now on End Of Line Recordings.
---
Breaking boundaries of rawstyle sound, the murderous kicks of Bloodlust are sure to assassinate your affinity to peace and quiet. As a fresh face to the raw scene, his viral 2019 heater Imma Boss turned heads everywhere after nearly a decade of work prior and was shortly picked up by rawstyle royalty record label End of Line Recordings. Bloodlust has maintained this momentum with appearances at festivals such as Defqon.1, Intents Festival, Supremacy, QAPITAL, and Reverze.
After accomplishing a spot this summer on the notorious Defqon.1 Blue stage, where the biggest names in rawstyle play, Bloodlust releases his debut album, In Blood We Trust. This album will assassinate your soul with its 11 tracks. He called upon other executioners such as E-force, Regain, Unresolved, and Elite Enemy to create this masterpiece sure to sniper your serenity through its runtime.
This Dutch master's limitless inspiration for the future of the label has maintained its prestige with this diverse album bringing a range of heated kicks, intense lyrics, and excruciating madness. Don't miss him at the End of Line showcase at the upcoming WAR Festival!
Listen to Bloodlust's In Blood We Trust on Spotify or your preferred platform, and keep reading for our take on the producer's latest body of work.
Stream Bloodlust – In Blood We Trust on Spotify:
---
The title track, "In Blood We Trust," sets the tone of demolition as an introduction to the album.
With the vocals of Carola and MC Livid, "In Blood We Trust" summons all assassins to unite. The battle-ready lyrics create a dark aura between Bloodlust's dark synths, heavy basslines, and psychotic kicks. Maintaining elements of distinction in combat, "Future" with Deluzion combines the unique sound designs of both artists' styles in raw.
In the continuity of this story of the assassination, "Falling Down" utilizes the lyrics from Lil Peep's song of the identical title. When the bloodshed of the story occurs, the "lights go out, and rain keeps falling," meaning life goes on as usual afterward. The following tracks, "Lonely" with Unresolved and "Feel Alone," represent the assassin's lone wolf task wielding heavy kicks and lyrics consisting of solitary melodies. Both songs contain a mix of uplifting, euphoric breaks surrounded by demonic drops.
The E-force collaboration, "Game Breaker," contains the signature styles of both brothers in bloodshed with symphonic synths and artillery kicks.
This track symbolizes the assassin's quality of breaking from the norm of morality. The following tracks, "Get Up" with Regain and "Won't Give Up," signifies the limitless determination of the assassin. Both tracks showcase the signature kicks of Bloodlust, and kicks in "Get Up" contain the design of both artists' talents.
The Adjuzt Remix of "Samurave" is a perfect addition to this album's weaponry in that the title indicates the assassin is akin to a samurai. Both portray stealth and accuracy needed for their missions, akin to Adjuzt's deadshot precision in creating heated kicks and ground-shaking basslines. Turning up the notch in BPM to conclude the album, "Lose Control" displays the obliterating kicks of the uptempo talents of Elite Enemy and Bloodlust.
This album perfectly represents the qualities and tasks of an assassin. The increase in momentum through the album's runtime captures the heavy-hitting style of Bloodlust's fierce sound design with stunning accuracy akin to that of an assassination. This album told its lonesome story with awing vocal talents, highly anticipated collaborations, and bone-breaking kicks.
---
Bloodlust – In Blood We Trust – Tracklist:
In Blood We Trust
Future
Falling Down
Lonely
Feel Alone
Game Breaker
Won't Give Up
Get Up
I Want Your Body
Samurave – Adjuzt Remix
Lose Control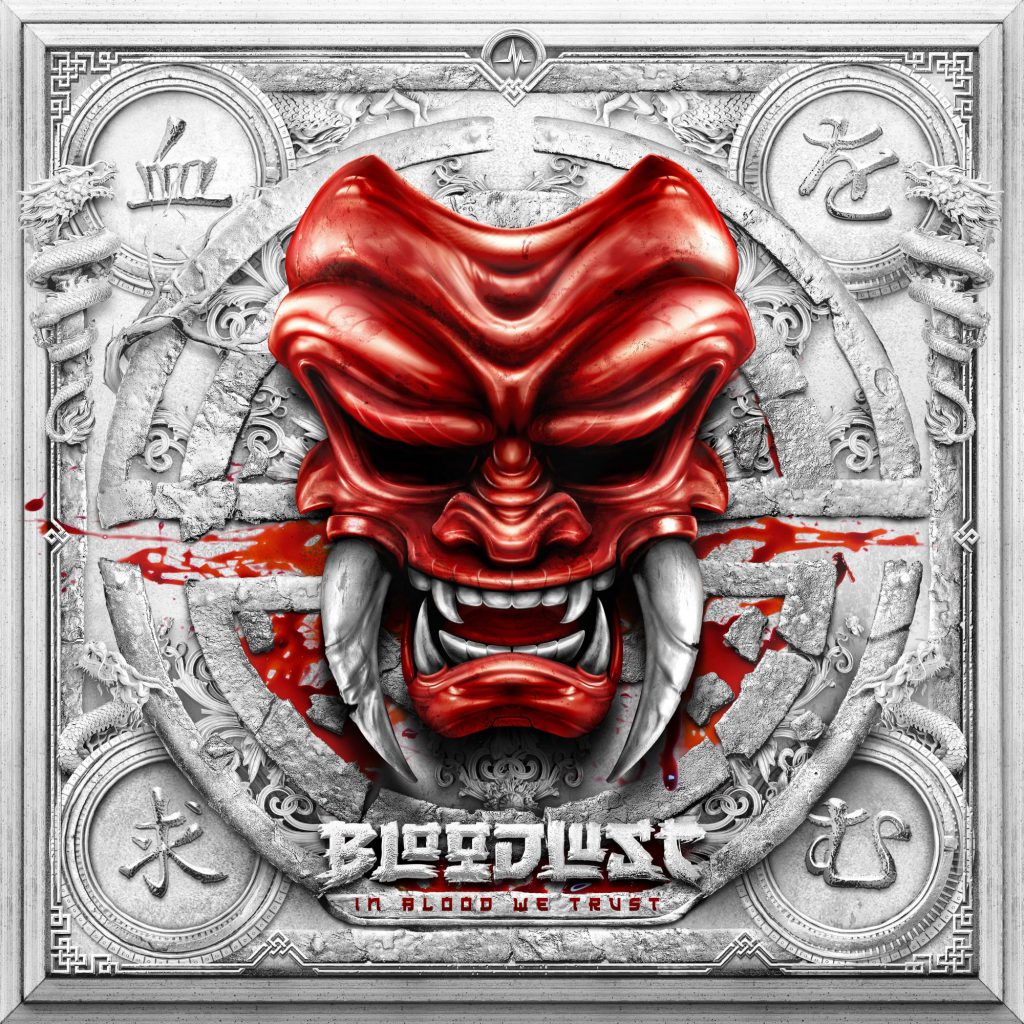 ---
Follow Bloodlust on Social Media: