LLLLNNNN curates a fiery playlist ahead of Project Z: Origins featuring his own tunes, inspirations, and the best in homegrown American Hard Dance!
---
Late last year, a mysterious new figure by the name of LLLLNNNN made his way into the realm of American Hard Dance. This new artist wasted no time with his debut single, "Re-Entry," landing on Basscon Records via the Recon Vol. 2 compilation. Since then, he's continued to grow his discography and expand his sound with every release. It's still not clear whether LLLLNNNN is from Earth or a visitor from other parts of the universe, but it's undeniable that he's picked up plenty of momentum in such a short amount of time.
During his explosive splash onto the scene, LLLLNNNN has captivated the ears of many industry figureheads, resulting in star-studded collaborations like "Emergence" with Yultron and "Underground" with Henry Fong. In addition to his rapid growth in the producing world, LLLLNNNN has also tasted success on the festival circuit as he made his live debut at this year's edition of EDC Las Vegas at the wasteLAND stage. This performance was a great introduction to who LLLLNNNN is and where he's going in the future.
If you missed out on his live debut at EDCLV, don't fret. That was just the beginning for LLLLNNNN as he's also slated to play this year's edition of Project Z: Origins as a part of Team Basscon at the Laven stage alongside legends in the scene like Darren Styles, Brennan Heart, and TNT. Looking to get everyone prepped for his set, LLLLNNNN handcrafted a special playlist on the Road to Project Z featuring the many vibrant and unique artists taking the stage at the festival along with some records that he plans to feature in his set.
Found in the massive playlist are banging records by the homegrown hard dance artists such as "WTF!" by NTXC, "DNA" by MADGRRL & Water Spirit, and "Ancestors" by Darksiderz. LLLLNNNN also shows love to the rawstyle greats by including records from So Juice, The Purge, Luminite, and Adjuzt. He doesn't stop there as he cranks up the tempo for hardcore tunes from DJ Anime, Broken Minds, Yoshiko, Lil Texas, and more!
This playlist showcases everything that LLLLNNNN loves about hard dance music and it's the perfect sneak peek into what you can expect in his performances. So strap yourself in, press play to start the ride, and don't forget to snag your tickets to catch him at the festival!
Stream Road to Project Z 2022 || LLLLNNNN Playlist on Spotify:
---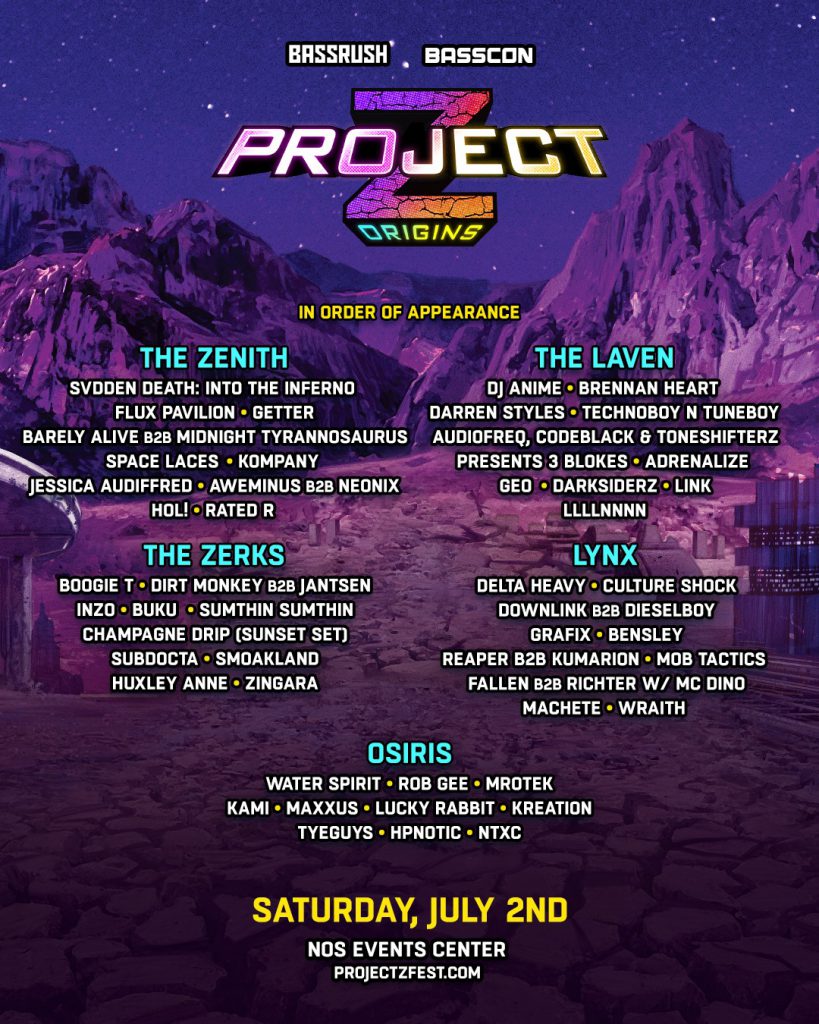 ---
Follow LLLLNNNN on Social Media:
Facebook | Twitter | Instagram | SoundCloud | YouTube | Spotify