Highly decorated hardstyle producer Pulsatorz stopped by to discuss his newest tune, his beginnings in the scene, and plenty more.
---
If there's anybody that has truly embodied the sound of European hardstyle, it's Pulsatorz. For more than a decade, he's been holding it down for hard dance in America with releases on major labels including Scantraxx Silver, X-Bone Records, and Basscon Records, among others. He's no novice, and not a force you want to get in the way of.
Now, after navigating the ups and downs of last year, Pulsatorz is back with a new self-released tune called "#YABTFL." To sum it up lightly, this record is absolutely brutal. It's something new from Pulsatorz as he came over to the dark side to create a filthy, aggressive rawstyle tune sure to get your blood pumping. Since hard dance is still on the rise in America, a lot of records miss the kick switches. Luckily for you, Pulsatorz has mastered the sound of Europe and made sure to give everybody a lethal dose of kick rolls, kick switches, and distorted screeches.
Following the release of this record, we got to catch up with Pulsatorz to talk about his career, being an integral part of the U.S. hard dance scene, and the future of the project. So stream "#YABTFL" on Spotify or your preferred platform, and read on and get to learn a little more about one of the best hardstyle producers that the United States has to offer.
Stream Pulsatorz – #YABTFL on Spotify:
---
Hello, Pulsatorz! Thanks for taking the time to chat with us, we really appreciate it.
No problem! Thank you for having this interview with me. Not many blogs cover hard dance music here in the U.S.A. I really dig what you guys are doing. We need more of this kind of support here to show people that are not in the hard dance community that we are here and we want to be heard!
You've been a key part of the scene for more than a decade with releases on Scantraxx Silver, X-Bone Records (now Scantraxx Prospexx), Basscon Records, and Harsh Records. Can you give us a little more backstory into the early days of Pulsatorz, how you started producing, and how you caught the attention of European hardstyle labels?
I was playing raves here in NYC since 2006 and I wanted to keep growing. I wasn't okay with only being a DJ and I wanted to stand out. Around 2009, I figured out that making my own music was the only way to get to play larger events, so I started taking the steps to learn. That's how I essentially got started with the Pulsatorz name. Originally, Pulsatorz was four people. Having multiple people who had music backgrounds and production knowledge created a way to get better very quickly. I was producing for a couple of years at that point but I honestly wasn't any good yet. We had gotten to a point where we were finally able to release on Hard Dance Nation. With that, booking interests came around.
In order to play shows and grow, I made it a solo act. Travel and hotel for multiple people is just too expensive, so this was the only choice. I still work with all of the former members on a regular basis and I made a promise that no matter what I do, I will bring them up with me. I have kept that promise.
As time went on, I was working on music quite a bit and finally got something that I was sure would gain traction. I had made quite a few connections from throwing events here in NYC in the 2000's. I was part of a group that brought out most of the big artists for the first time in the USA. One of the connections I made was to someone who formerly worked for Scantraxx. They loved the track, so I got to release it there. I had always dreamed of being able to release something there. When it happened, I realized that I was not only achieving my goals, but helping show the world that the U.S.A. has something to offer in the hardstyle world. Not many hardstyle artists from the U.S.A. were breaking into the hard genre charts at this time, so it was very surreal to see that I was able to do that.
It's been quite some time since we've heard a new record from you, so what was the reason for the hiatus? Can we expect Pulsatorz to be back in full force after the release of "#YABTFL"?
I had gotten myself into a really bad slump. I was unmotivated, frustrated, and not in the right mentality to get into the groove of producing. It takes a lot of effort to create any kind of art and I was drained from all of the backend business that goes with releasing music. I didn't have management or any kind of help, so I was doing everything on my own. Along with those stressful factors, euphoric hardstyle was declining. It was all I knew at that time. I had to do some work to change up the style. I had to find something that was uniquely me while still holding to the trends.
Right before COVID came around, I was getting back into the studio and really focusing on getting music finished. Once we officially went into pandemic mode, I left NYC temporarily. It was kind of crazy out here, so I stayed around the Chicago suburbs for a few months. That put me behind on studio time.
"#YABTFL" is nothing like what I have done before and I am really eager to see how people react to it. I have a lot of music that's nearly finished that varies in style, so the reaction to this track will dictate my approach for the next release. I also have some collaborative tracks that are in the works of being released at a later date.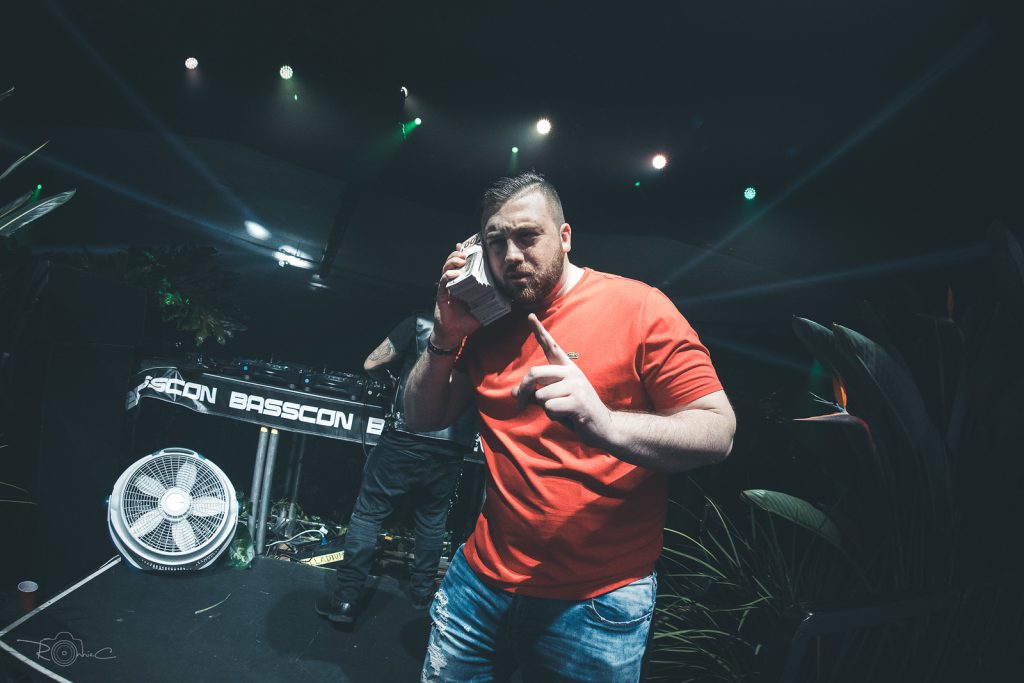 Your releases in the past have been more traditional in the sense that you've released pure euphoric hardstyle. What's your opinion on the growing hybrid hard dance scene in America where producers throw in other genres like dubstep, trap, or drum n bass into the mix?
I feel that hybrid music can potentially bring more people into the hard dance realm, making it bigger and more popular. It's a huge positive. I am very happy to see that these boxes we created are now being broken out of and artists are doing what they want. Art is a form of self-reflection and expression. You can't do that with rules in place to keep you sounding uniform with everyone else. I have incorporated a lot of influence from other genres to keep it interesting over the years. I'm glad to see it happen more often.
You're taking back ownership of your music by deciding to self-release from now on. What's the vision for the Pulsatorz project moving forward? How has it changed since the inception of Pulsatorz?
When I first started out, the thing you did was pitch to labels and put your music out with the biggest one that accepted it. However, the game has dramatically changed. Labels do have many benefits, but they are not needed as much anymore. Independent artists can do it on their own now. Years ago it wasn't as easy.
There are a lot of politics and things that come with the label territory, and I'm sick of it. Now I am going to make what I want, how I want, and when I want. I am going wherever I go. I want to make something that fans and myself will enjoy.
On a recent Instagram post, you said that you've relied on labels in the past, but it's been holding you back. Does this new self-released record mark a new era for you, musically or personally?
It has definitely held me back. Sending out emails to dozens of labels and people connected to them with no reply is something that set me back. I was too scared to do it on my own because I don't have the network that most labels have. I've held on to this old ideology that I have to be on a label for too long. I can't be waiting for someone to do this for me. I need to take charge and do it on my own. This is absolutely a new era both musically and personally.
As I mentioned earlier, you've been a part of the hard dance scene for quite some time. Can you give us insight into the culture surrounding the hard dance scene in NYC? Is it any different from the scene in SoCal? If so, how?
NYC used to be one of the bigger markets for hard dance but it has been inactive for quite some time now. We had thousands of people at shows at its peak.
The first difference I experienced in California is production quality. [SoCal] always has nice stages, lights, and sound. Here in NYC, we occasionally had large venues, but [SoCal] has them way more frequently. Next is that California is the hub of hard dance in the U.S.A. so everyone journeys there to shows. There's a huge mix of people from all over and that's what really makes it special.
There's no doubt that hardstyle in America has been growing at an exponentially fast pace. With so many new home-grown artists, what do you feel like the future of the genre looks like moving forward?
Right now, I really don't know. With events not really being held, there's not much to judge from. I think that there could be a very big popularity surge if everyone starts working together and making an effort to push the music into places it normally wouldn't go. Hardstyle is very niche. It's getting amazing attention from its already active followers, but how can we push it to others? What is it going to take to make our own homegrown artists outsell European acts? We are taking a genre that is from the other side of the world and making it our own. We, the artists, need to push each other in a positive way and create hype around all of us.
Given your highly decorated career, what's been your favorite moment so far in the Pulsatorz journey and what's something you're still looking forward to accomplishing?
EDC 2018, popping up from under the table and seeing all those people go nuts. Also Basscon: Wasteland 2020 when I threw all that money off the stage. Hope everyone enjoyed MY $100,000!
Honestly, the only thing I want to accomplish is having my music spread like wildfire and seeing that the fans recognize my music. I enjoy seeing everyone enjoy what I create.
Thanks for chatting with us! We hope to see you on the stage again soon!
Thank you for having me. It was a pleasure!
---
Follow Pulsatorz on Social Media:
Facebook | Twitter | Instagram | SoundCloud | YouTube | Twitch | Spotify