Today, Dreamstate began releasing the artists who will be playing at the second edition of Dreamstate SoCal. Releasing a series of artists each day, we cannot wait to see who is added to the lineup! If you were unaware, it was announced that Dreamstate SoCal 2016 will be expanding to include TWO more stages of pure trance heaven. Keeping it's #TranceGiving dates of November 25th and 26th, we hope to see you all there as we celebrate another year of this amazing event! Last year was hands down, one of the best events that I attended last year, and Cassey, Maria, and the rest of the team in attendance would agree!
Anxiously waiting for your favorite artist to show up on the lineup? Relax with some livesets from Dreamstate SoCal 2015 (HERE) and Dreamstate SF 2016 (HERE)!
Live on the East Coast and want some of your own Dreamstate action? Well you're in luck, as the trance destination will be making it's first stop in New York next month! Click HERE for more details on Dreamstate NY!
Will the expansion provide longer set times for artists, or allow it to be more jam packed with acts that we know and love?
Artists announced so far (in order of announcement):
Dreamstate SoCal 2016 Lineup: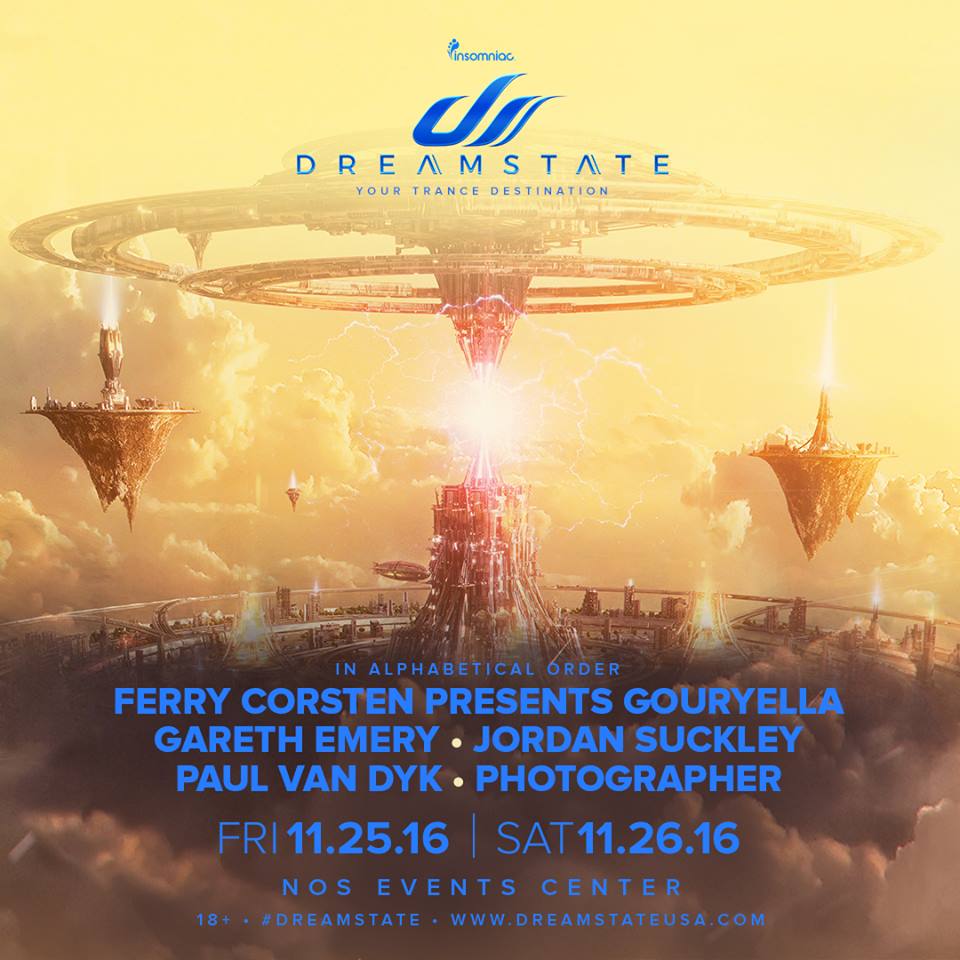 Dreamstate also announced the Timeless Stage:
---
Connect with Dreamstate SoCal 2016 on Social Media: