"My name is Guiseppe Ottaviani…. The reason why I'm here is actually the same reason why you are here. I've finally found what I've been searching for… Something that can make me feel good, something to be proud of, something that is… able to put a smile on my face… even when things go wrong… If you hear this message, it's because you finally made it. If you're here now, it's because we walk the same way."
I'm eternally grateful. I had the opportunity to attend the first ever all trance event hosted by Insomniac – Dreamstate. The anticipation I felt for this was monumental. The event sold out in such a short amount of time which really caught me off guard. I love Insomniac and I love Trance, so I knew this was going to be one of the best events as far as music and production goes that I've ever attended… but I had no idea that it was going to be as epic as it was and I had no idea what was in store for me.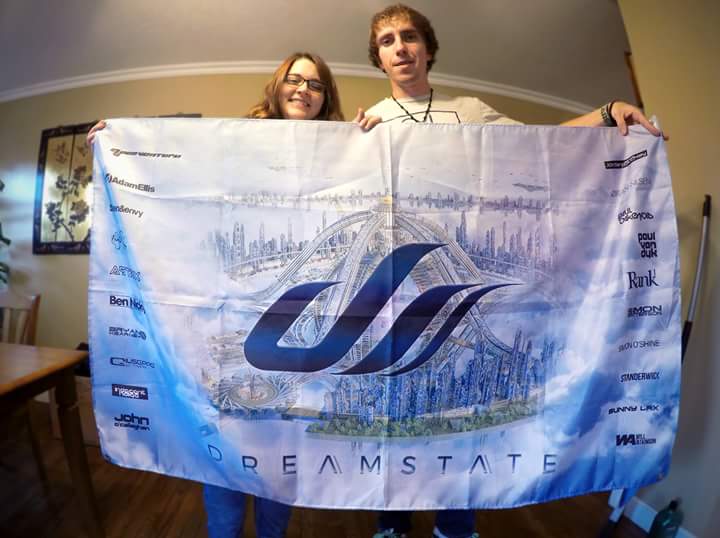 The experience…
It was my first time in California and I was attending an event with a lineup stacked with pure trance. The event was two days – Friday and Saturday night. I flew in on Thanskgiving and rented a car. I stayed in Santa Monica and drove to San Bernardino Friday morning (a little over an hour away). San Bernardino wasn't my favorite place I've been to, but it didn't matter – I was moments away from defining history by attending the first Dreamstate ever and miles away from meeting up with my amazing friends! I stayed at a hotel near the NOS Events Center where the event was held – prices weren't too bad for the area. Once at the hotel, we got prepared to head out. It started at 5 PM and we didn't want to miss anyone on the lineup from start to finish. I've never actually felt the need to be at an event exactly when it starts before, so this was a lot different for me than what I was used to.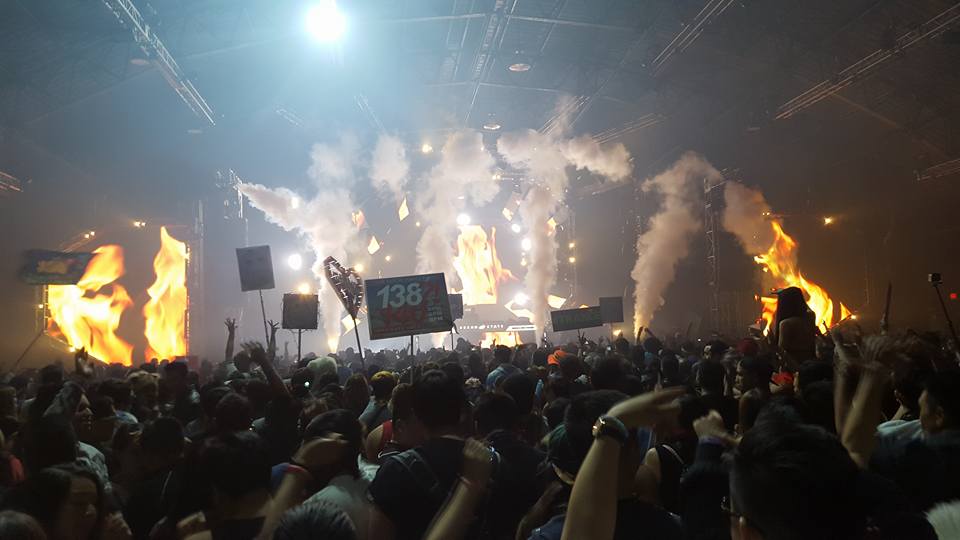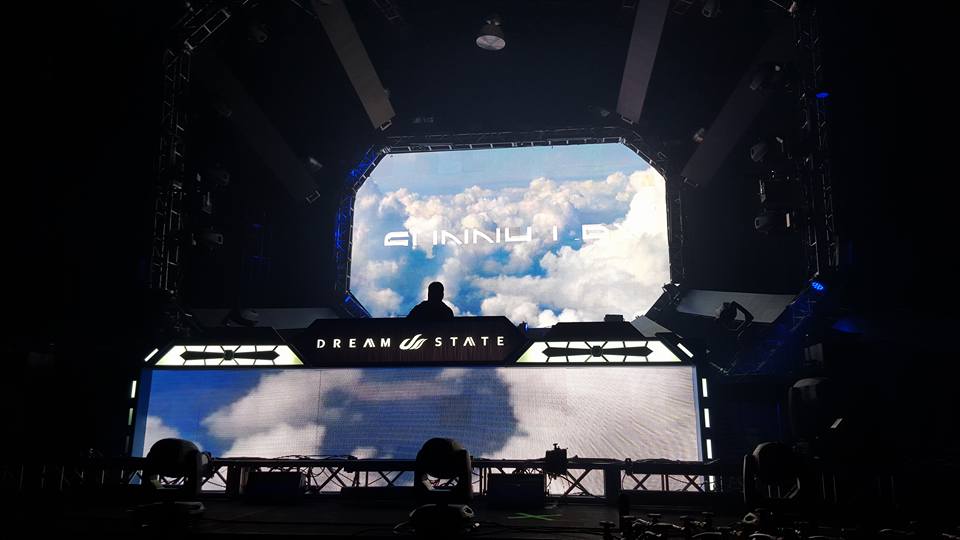 I went in through the media gate with my pass. I heard there was a line at the front gate but it wasn't too bad and was pretty quick to get through. Sunny Lax was just starting when I got there. I walked into the building and there was only a handful of people there that early. It was almost empty and in a way… surreal. I was practically running at the stage at this point due to my excitement. The stage was beautiful. A white "Dreamstate" sign glaring at the front of the DJ booth with an awesome screen behind posing some epic visuals… but I had no idea just how amazing the rest of the night would turn out to be.
Allen & Envy was up after Sunny Lax – one of the sets I wanted to see most. I was not disappointed. Their set was one of my favorites of the weekend. It was very uplifting with lots of vocal trance. They played some of my favorite tracks such as: Stole the Sun, Desert Rose,  and Silhouettes.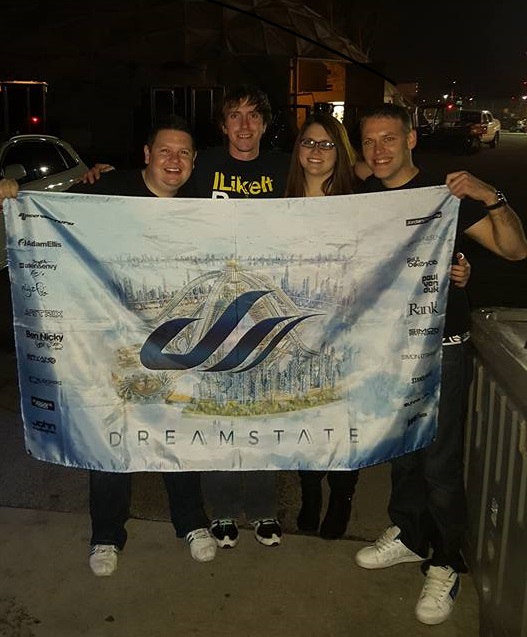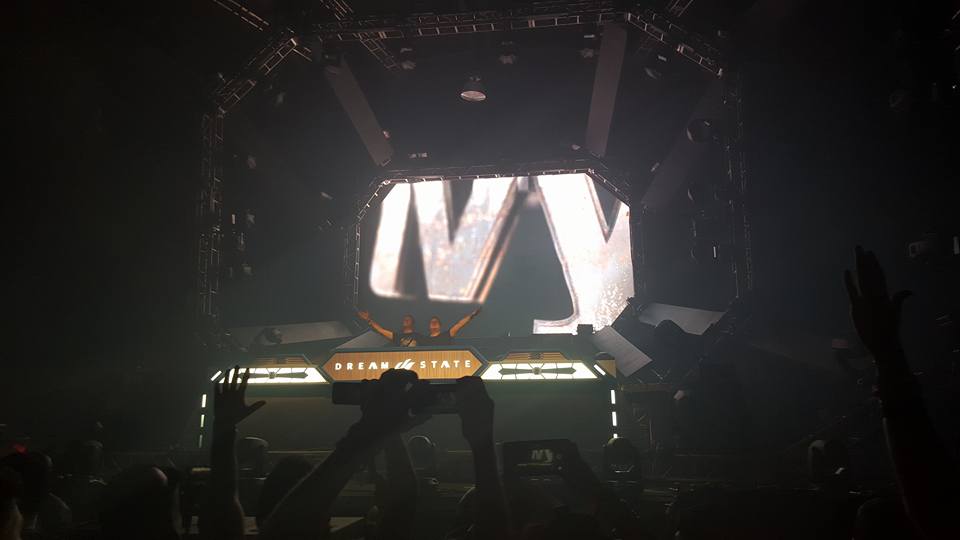 Another favorite of mine was up next – Giuseppe Ottaviani. I hadn't seen him solo yet, only as part of PureNRG. I was really excited. He started off his set just like he does at the beginning of his podcasts (at the top of this article). Next up was the famous Ben Nicky – also a new experience for me! He was another one of my favorites (are you seeing a trend here?). Ace Ventura dropped some epic psychedelic trance and Orjan didn't disappoint either. Paul Oakenfold played like I'd never heard him play before with his full on fluoro set. Then Astrix and Indecent Noise killed it too!
Although there wasn't a moment that I wanted to leave, the event was small enough that you could still get out and take a breather for a bit and rest on the picnic tables that Insomniac set up. They even had speakers outside so you didn't miss anything! It was hard for me to even sit down outside… all I wanted to do was get up and dance and I didn't want to miss anything. Night one was already at a close before I knew it.
We woke up and got ready for night two. I wanted to be there by 5 pm again – I couldn't miss Simon O'Shine! I was really excited to see him. He played L'absente and Ethereal Rhapsody along with many other favorites of mine. Adam Ellis, Will Atkinson, Suckley, and Psymon Patterson blew me away . Then, of course, my favorite producers ever: Aly & Fila (Fadi) played… there's no way Fadi could ever disappoint me. He played my favorite track – Is It Love. Paul Van Dyk and JoC were amazing… and Kearney was perfect for closing it out. There really aren't words to describe the rest of the night in a way that accurately portrays how amazing it was.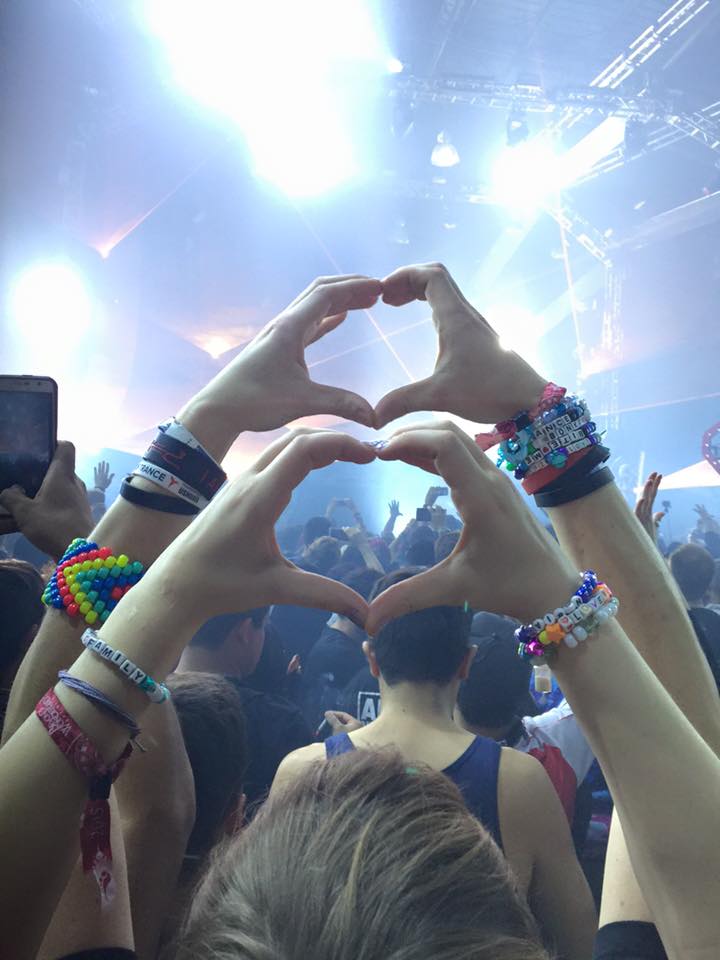 The love…
I enjoyed that this was a small event with only approximately 2,000 people. Not only did my friends from the Kansas City Trance Family attend , so did many of my friends from around the country and world. It was as if it was a reunion for all of us – a trance gathering. It was beautiful for me because I was also reunited with my best friend, Ashley. It was amazing to see everyone again and it was really great to meet new friends that I'll never forget. It makes the world seem a lot smaller when everyone gathers for an event like this. There's no way any of us would have missed the first ever all trance music event by Insomniac. It was a magical and beautiful experience that can only be truly understood by those in attendance.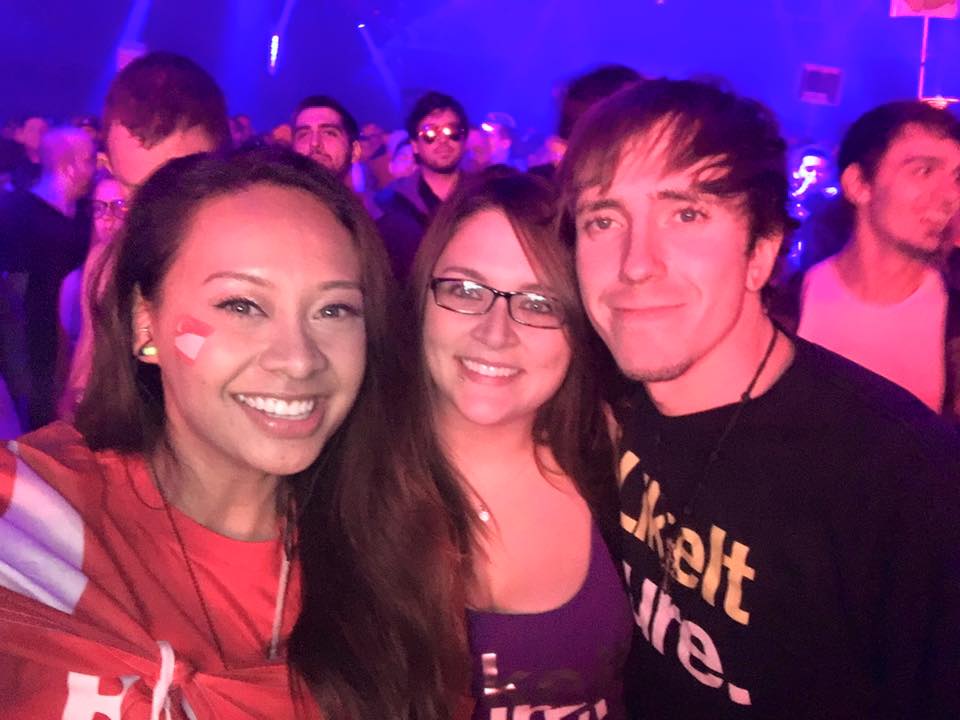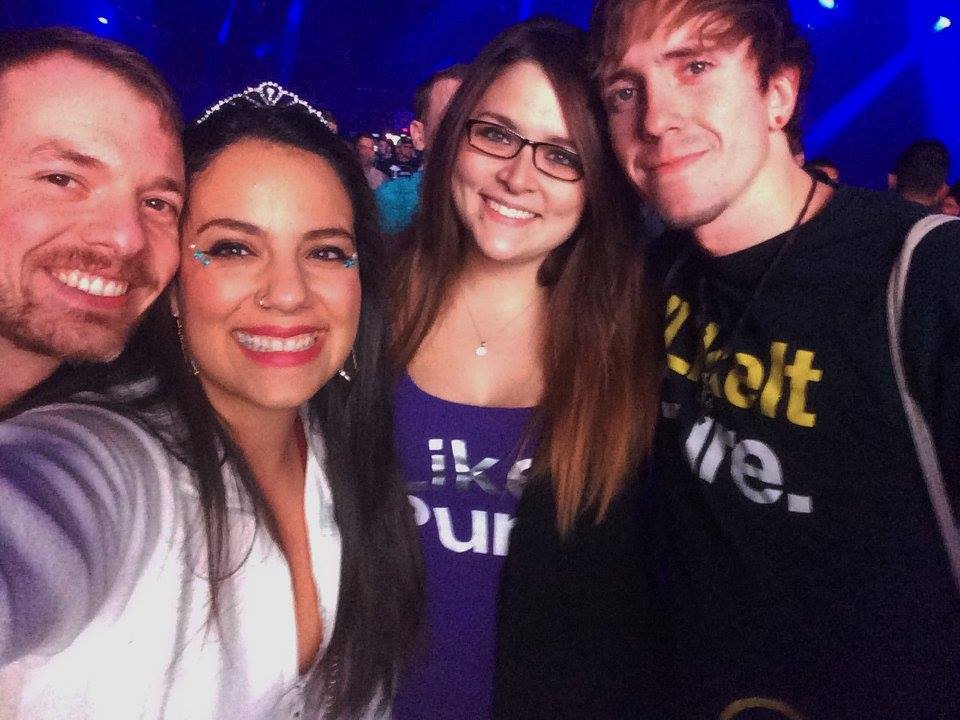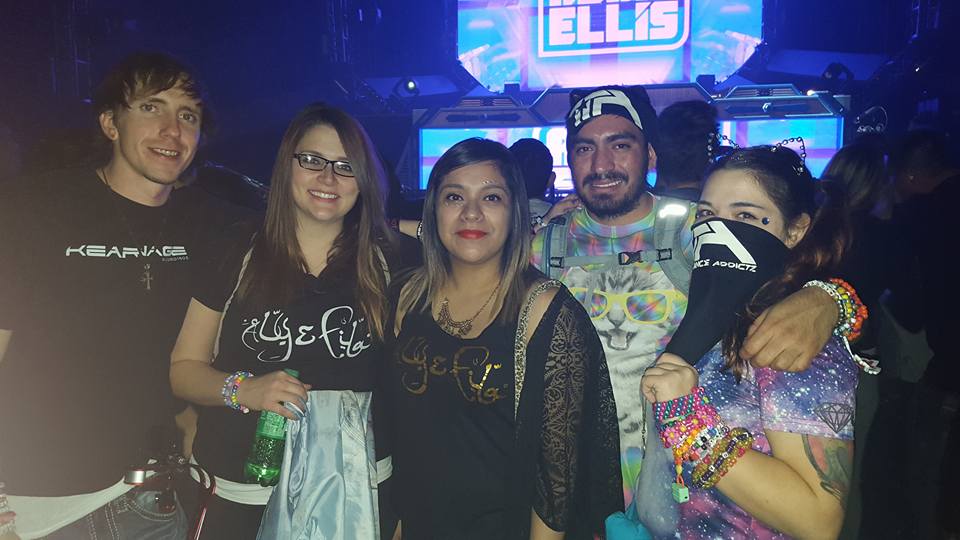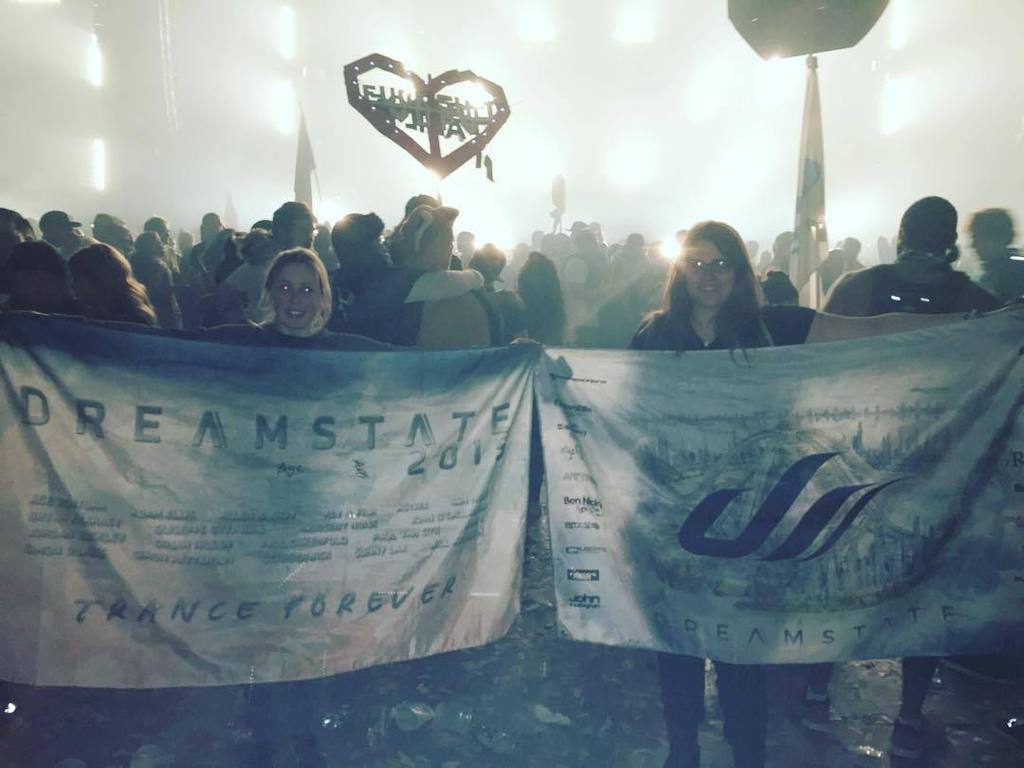 My favorite things about Dreamstate:
The lineup: Insomniac really did an amazing job in choosing pure trance with a variety of sub-genres
Location: The venue was great and not overcrowded
The crowd: An amazing group of people passionate about the same thing – Trance!
Time frame: 5PM – 3AM, enough time to give every DJ a one hour set
The setup: One stage. I was SO pleased with this. I didn't have to choose between DJs – and if I would of had to, it would have been impossible
Allen & Envy! 
It's really hard for me to think of many negatives, but a couple things that came to mind are:
Cash only bar: Insomniac provided ATMs to get cash out. Merchandise was able to be purchased with a card which helped out a lot
The weather: It was pretty cold… portable heaters were provided but a coat check option would have been great too
The impact…
Dreamstate has become my favorite event I've ever been to, hands down. It combined my most loved genre of music, Trance, with the epic production that Insomniac never fails to disappoint with. I will definitely do my best to make sure I get to every one moving forward!
If you weren't able to make it to LA or you want to have another amazing experience, I highly suggest you attend Insomniac's next Dreamstate event in San Francisco. Let's show Insomniac once again that we love Trance enough to keep Dreamstate alive!
The EDMIdentity team would love to see you there.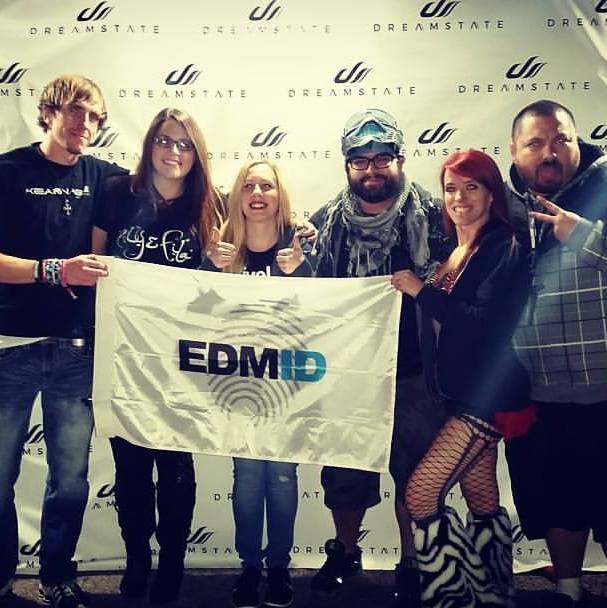 Tickets for Dreamstate SF 2016 are still on sale and can be purchased here!
Check out all of the live sets from the weekend, compiled by my team.
Read other Dreamstate reviews here!
Stay up to date by following Dreamstate on Twitter | Facebook | Website.