There are very few lights along Hancock Street. As you approach this industrial district, there are warehouses on one side and trolley tracks on the other. I parked on the street and headed toward the lone green light illuminating Spin Nightclub. When I first walked in, I noticed that the main corridor houses the box office and opens up into the main club area. There is a single bar that spans most of the length of the club and a dance floor that's inset about two feet below the main level. Tonight's show was Lucent 5.5, and I was stoked to see Simon Patterson and John Askew spin. Unfortunately, Simon Patterson had to cancel, as  he had an emergency trip to the hospital. I didn't have to wait long before John Askew arrived promptly at 9:30pm. A handful of his dedicated fans were there to take pictures, get a signature or two, and have a chance to chat with him.
---
Hi John, I know you just got here from Washington D.C. How was your set at Soundcheck?
It's hard to predict what a Thursday night's gonna be like; it was fucking awesome, and it's such a shame that Simon can't be here tonight because you know the whole thing really – it rocked last night. It really did. I think they have a big tourist industry, obviously in Washington, because of all the landmarks and sights to go and see. And I think a lot of the people who come out and party on a Thursday. They said Thursdays, Tuesdays, and Sundays are big nights in Washington because all the staff that run all the hotels, all the hospitality shit, they all go out and party on those nights. I guess, I'm guessing. But it was rand and it went off, believe me it was really good!
You know I felt like a bit of an asshole actually having to leave Simon this morning. I left him in a taxi pointing toward the hospital with his arm literally hanging out of its socket. The shoulder came down like that and then his arm was here whereas traditionally it should be like that. But this is probably the 4th or 5th time it's dislocated and the process of putting it back in, they need to put him under a general anesthetic and so they said to him "there's no way you're gonna to fly today." And I think he's still in there right now because they said to him if not immediately then as soon as possible you are going to have to have an operation.
Then you're heading to EDC Mexico tomorrow and I was looking through some of your history but this is actually your first EDC?
Yeah it is.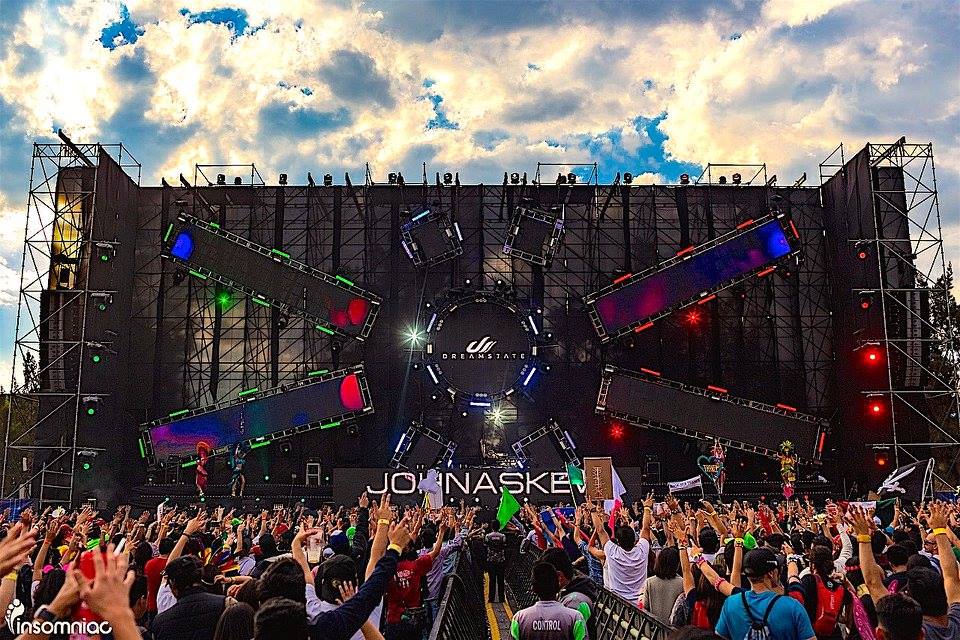 You've been performing and playing for a long time, is there a reason that this is your first EDC?
No not really, there's no great reason. I've had a couple of show offers for Insomniac before that I haven't been able to do because the dates didn't work out. And there are months in the year when I don't tour because you know I have kids. The weather in England is so shit all the way through the year that July and August tend to be the only times that it's actually worth being in England and that's when the kids are on holiday. So I don't really do any gigs… even though I am actually doing a couple at the end of August. I'm now doing maybe 2 or 3 big Insomniac festivals coming up but these will be my first ones for them.
On that note, one of the things that we've noticed, is that more and more festival massives are creating dedicated trance stages. Knowing how you feel about pure trance and the movement of trance, how do you feel that affects the audience?
Well I think anyone putting on a trance specific stage or in the case of Dreamstate a trance specific event is probably just answering this change in demand. There's been this sort of six-year long dominance of EDM, if you can say EDM is now a genre – in the U.S. And the kids that have been listening to this sort of generic waffle for the last six years, a lot of them have grown up now and they want music with a bit more substance – so they are going into proper trance or they're going into techno or they are exploring what else is out there and deviating off into proper music. I think it's a good thing, I think it's a great thing. What I find interesting is seeing DJ's who made a career initially from doing trance or were associated with trance who then defected to EDM who are now coming back. I find that quite interesting.
What is your favorite festival or club to play at?
Actually, you know what. I'm not really a massive fan of playing festivals. When you play festivals you've got an hour and a half. In the big, big space, you can quite often be really disconnected from the crowd. You can see the people in the front row and maybe two rows back but then everybody else is just a sea of people. I'm more of a club person. I prefer clubs and I think the sound quite often in clubs is a lot tighter and for me that's probably the most important part of a show, is the sound. So… where is my favorite club to play in the world? Probably Argentina, which I know is a bit of a cliche because everyone says that, but there is a reason you know. Anywhere or any country where peak time is 7-9am, you know they're fucking proper. So I would probably say Niceto in Buenos Aires is really good. I'm probably going to forget somewhere I'm sure. The coolest places to play in the world are obviously the U.S., Argentina. I had a really, really good couple of shows in Venezuela as well. They were fucking amazing. Although I think it's quite dangerous actually there now. A lot of people don't go back to Venezuela now because of the shooters. Australia is always really good. The Netherlands is always superb. The UK is really good. I would say Niceto is my favorite club.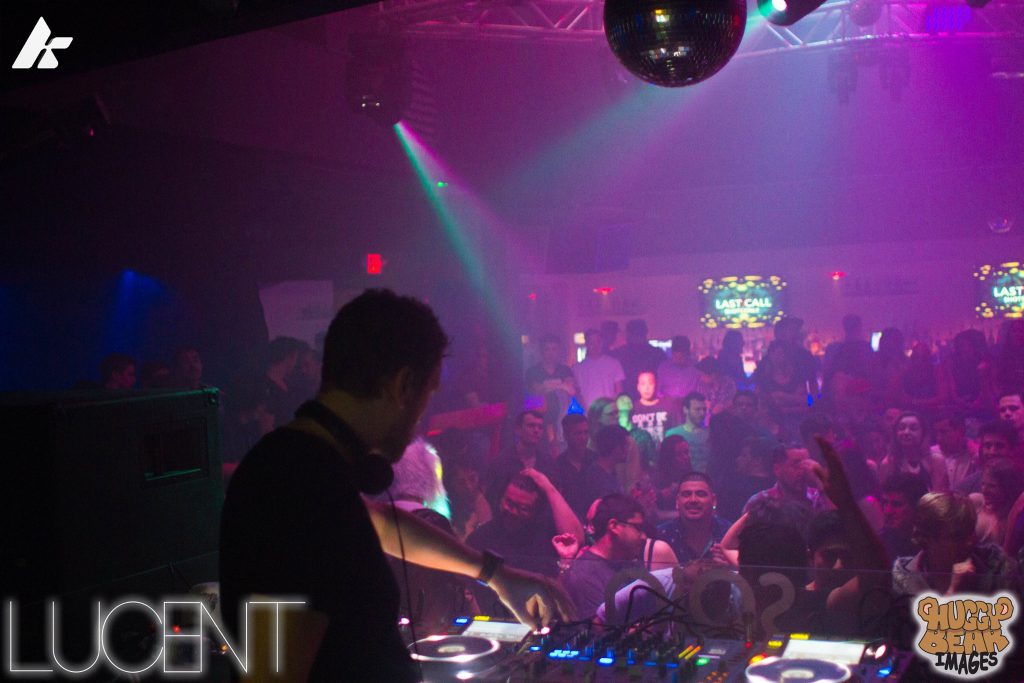 Do you have a favorite memory from your tours?
I don't know. I enjoy it, every tour is different. I've been doing it so long that I can't even remember half of it. It's impossible to isolate one thing and say that was the best part of all of it. But when you're on tour with a big group of friends that could be really fun, like the Subculture  tour in Australia was really good. It can be quite a lonely existence when you're doing it on your own and I've got no problem with that. I quite enjoy touring or traveling on my own, but at the same time, when I first got into music I was a guitarist in a band with the intention of trying to make it in a band and then be able to tour with my five band mates, my closest friends, my family. So when you get an opportunity to do that with something like a Subculture tour or EDC tomorrow, or whatever and you go and all your friends are there then that's quite cool. Then again I quite like traveling on my own because when you're playing on your own you tend to get 4, 5, or 6 hour sets which is where I'm more comfortable.
In your opinion what are some up and coming trance artists to watch?
Harmonic Rush, Blazer. Blazer is probably the most underrated, if you can call it, his sound is somewhere between breaks and psychedelic. He also makes all kinds of techno, all kinds of other stuff. He's probably the most talented producer I know from the up and coming scene. But the funny thing is a lot of people don't know him for his music that he releases in the dance music world. But pretty much everyone has been exposed to his music because he does a lot of shit for Hollywood. He did some of the music for the film Lucy, he did music for X-men: Wolverine, for Mad Max. He scored the whole Xbox 360 game for Mad Max and for Playstation 3. He's from that world and I think that's an endorsement in itself. If your music is good enough for that shit, he's proper. I love Riki whose probably quite underrated, but phenomenal, really nice guy as well, Slovenian. Will Atkinson, he's not really up and coming, he's established, but he's phenomenally talented, he's a great producer and DJ and a lovely human being as well. I think he has created a signature sound which is quite often hard for people to do. A lot of people fall into the trap of mimicking and copying and Will has not done that. He's definitely created a style and sound that is his own. As a result I respect him immensely.
Will you be debuting any songs tonight? How long was your set last night?
Yeah shit loads. Absolutely loads. I've got stacks of new stuff that's not been heard. Well actually it was obviously played last night, but there was also a fuck of a lot of bit that I didn't get to play last night. It was 6 hours maybe, but because I was playing back to back with Simon. Only we weren't playing traditional back to back we were playing 20 minutes on, 20 minutes off, which is probably the only way I would tolerate back to back, otherwise I'm not a fan of it. There's no opportunity to kind of get into the groove. It was about 6 hours, it was just phenomenal. It was an amazing show, I've never been… Actually I have been to DC before, but accidentally. I was on a plane that they thought was on fire so it deviated and we did an emergency landing in DC and I was there for maybe 12 hours. But this was the first time actually going. It was quite cool to see the White House and shit in the flesh. I was staying in a hotel opposite it. That was really cool. And a really good open-minded crowd which was awesome.
---
John stood up, shook my hand and got into the DJ booth minutes before 10pm. Adrenaline was pumping through my body. Not only had I met John Askew and had the opportunity to ask him questions, but now I was going to experience an Askew six-hour set! 
During the interview I had noticed that one person in the group of people who had a meet and greet pass had been listening on the edge of his seat. His name was Eric, and he had been at Dreamstate SoCal. He loved trance and had a really good understanding of the genre. One of his friends was supposed to meet him there but they ended up bailing. As John's set started, Eric was able to tell me about some of the subtle nuances of the set — ranging in information about the BPM and what to listen for as the music continued to evolve.
I am by no means a trance head. Don't get me wrong, I like a variety of music in the EDM umbrella but this was something entirely different. John Askew blew my mind.
The set transformed the crowd from individuals into a community like nothing I had seen before. Something indescribable was happening as we danced. We stayed until just before the club closed. Five hours passed and I honestly felt like it was over too soon. As we walked out of the club, I took one last look at the poi and light fan performers (two art forms I never thought I'd see in a nightclub), and I appreciated being able to visit this little alcove of reality. If you find me at Beyond Wonderland it will probably be at the Dreamstate Stage!
---
Follow John Askew on Social Media:
Website | Facebook | Twitter | SoundCloud