In a scene that has become saturated with countless forms of genres and sub-genres, I am proud to say that trance continues to break through and stand out as one of the most beloved, unique, and sought after genres in electronic dance music today. Its history runs deep and yes, there were times when trance was lost in translation. But the last few years have seen its resurrection. And with this resurrection trance has exploded back into the scene with some major game changing events and announcements. One of which is the much awaited rebirth of the Gouryella project. Beginning in 1999, Gouryella was the product of two master musicians, Tiesto and Ferry Corsten. As fate would have it, Ferry Corsten would ultimately take on the project solo, release a string of beautiful uplifting trance tracks that fans would fall in love with.
When the project went silent, everyone was left wondering if Gouryella was done for good or if Ferry would spark it back to life when the time was right. And in 2015, "Anahera" was released to the world, making the announcement that Gouryella was finally back and better than ever. Today, Gouryella has already begun an epic tour and has his sights set on the U.S. with his festival debut at EDC New York next month. In celebration of Gouryella's return to the scene and in anticipation for his visit to EDC and all the tour stops to follow, EDM Identity wanted to get a glimpse into the mind of the man behind Gouryella. With an interview opportunity presented to us, we set the focus on everything past, present, and future. Without further ado, check out our exclusive interview with Gouryella!
---
If we want to truly get to know the full story behind Gouryella, we need to travel back to 1999. When you made the decision to partner up with Tiesto and begin this musical project. What was your motivation or inspiration behind this particular partnership and what kind of music would be your focus?
At that time there was no particular motivation. We just both loved the same style of music and he looked at things from a DJ point of view and I did from a producer's point of view.  Trance was definitely our musical focus.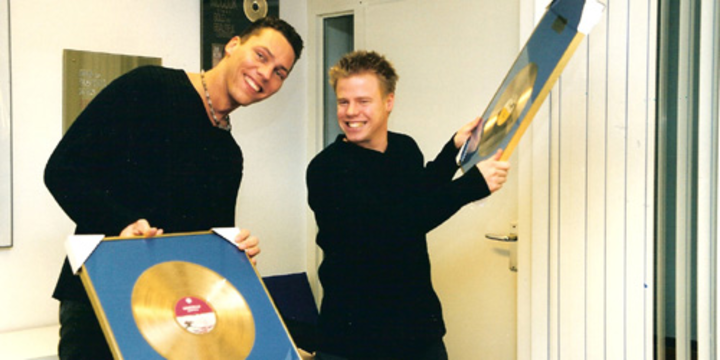 After Tiesto left and you took on the project as a solo artist, you released the track called 'Ligaya', an incredibly uplifting melodic and vocal production. Can you tell us about how this track helped to carry on the Gouryella direction and what it meant for you to create your first solo track under the Gouryella alias?
The concept of Gouryella was always based on big epic melodies and chords with a sentimental touch. You can see the idea behind the concept of Gouryella with all the titles chosen for each track. They all focus towards one thing… a bigger spiritual element. I'll be honest with you and think that Ligaya was just the next chapter  in what was to become a long sequel.
Eventually you wanted to focus  your direction as Ferry Corsten and thus there were some years of Gouryella silence. But in 2015 some seriously exciting news came to light. Gouryella was coming back! And then, on June 15, 2015, 'Anahera' was released. What type of response were you hoping for and did 'Anahera' live up to your expectations?
I was definitely hoping that people would start embracing that turn of the century style of trance…big epic melodies with the sound of today. The response to Anahera well exceeded my expectations. I didn't think there would be even demand for a live show which is what we are doing now based on the hype of Anahera.
'Anahera" is my personal favorite Gouryella track and honestly the track that I believe to be the greatest uplifting trance track ever created. Do you have a personal favorite track that you produced under your Gouryella alias? And what makes it your favorite?
I actually think that will be the next one coming up 😉 It gives me goosebumps.
Ok, so we have caught up on the history of Gouryella. Now let's talk about the future. A Gouryella tour is set to take flight with EDC New York at the top of the list. How are you preparing for the resurrection and delivery of Gouryella at the festival level?
I want to keep short, sweet and impactful. I wanted the focus not just to be on the music but also on the message that the visuals carry combined with the style of how I mix the show. I worked very hard not only on the music but working with my team on every aspect of the show. By doing this all together, I hope my fans can understand my concept of Gouryella.
Preparing for Gouryella's first ever live show, and facing the challenge of connecting with the new wave of electronic dance music fans who are fresh to the scene and unfamiliar with the classic trance scene, must be exciting yet intimidating. If you had the opportunity to reach out to the younger EDM generation in the hopes to spread the word of Gouryella and get them to check out one of your live sets, what would you say to them?
Open your mind and be there for the long haul. This is music has a deeper meaning to it and not just instant gratification.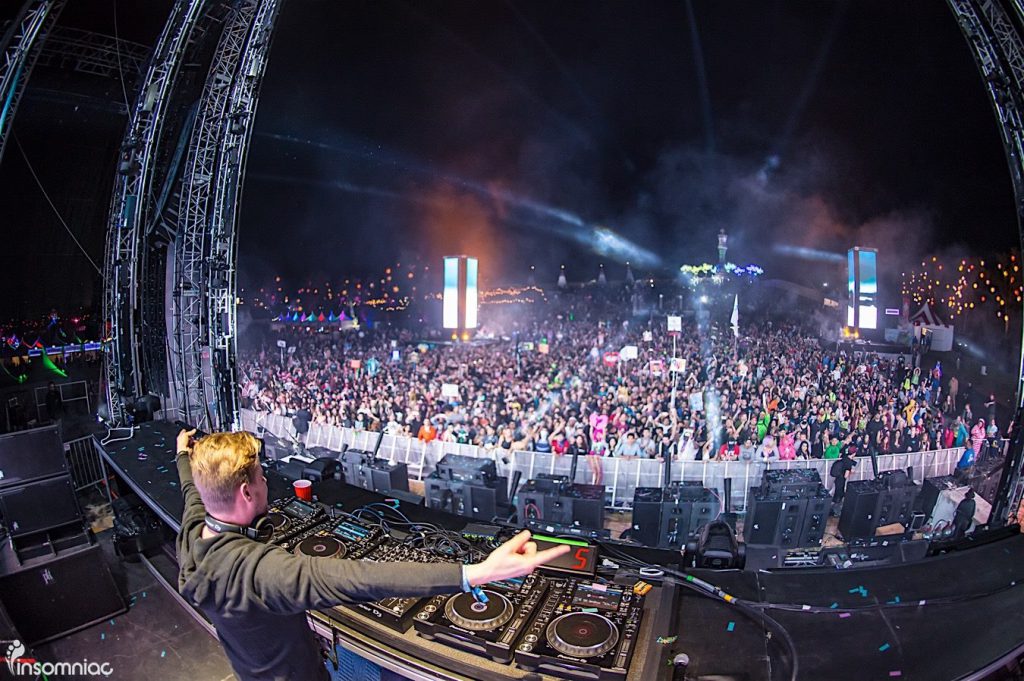 What was your motivation behind your tour locations? Will Gouryella only tour the festival scene this year? Or do you have any plans on adding smaller club shows that host more of an intimate atmosphere?
I didn't want to do too many Gouryella shows as I want to keep this special. I also tour under Ferry Corsten and have another style there too. Due to the type of show it is, producing in a club would not do it justice and therefore works best on a festival platform.
What kind of production will you be bringing to the live stage to enhance the unique, uplifting, and powerful message of Gouryella?
You have to see to find out 😉
After the release of 'Anahera'- a track that will go down in history as one of the greatest trance tracks of all time, your tour about to go into full swing as the festival season gets under way, and the buzz reaching a fever pitch, can fans be hopeful for some more epic Gouryella track releases?
Definitely. There is one coming out soon.
And now, a question that is on everyone's mind: Will Tiesto be joining you in the future for a rebirth of the original Gouyella mission? Or will Gouryella remain a solo project?
No. Gouryella at the moment is a solo project of Ferry Corsten.
---
Follow Gouryella aka Ferry Corsten on Social Media:
Website | Facebook | Twitter | YouTube | SoundCloud