Jordan Suckley recently blew the crowd away at Dreamstate with a brilliant track list and energizing stage presence. Earlier this year, he dropped countless outstanding productions and topped Beatport charts with Damaged remixes.  It's safe to say that he is one of the fastest growing DJs and producers in the trance genre and that's far from the last we'll hear from him.
Jordan is now releasing a new album under his Damaged record label titled Red Alert in which he's drafted the extensive expertise of Liquid Soul and Sam Jones to give the traditional composition an exquisite blend. Over the course of the two discs are 33 tracks and 160 minutes of quality-assured perfection. The trio are influenced by material from Sneijder, Bryan Kearney, Richard Durand, John 00 Fleming, Thomas Datt, Astrix, and many others.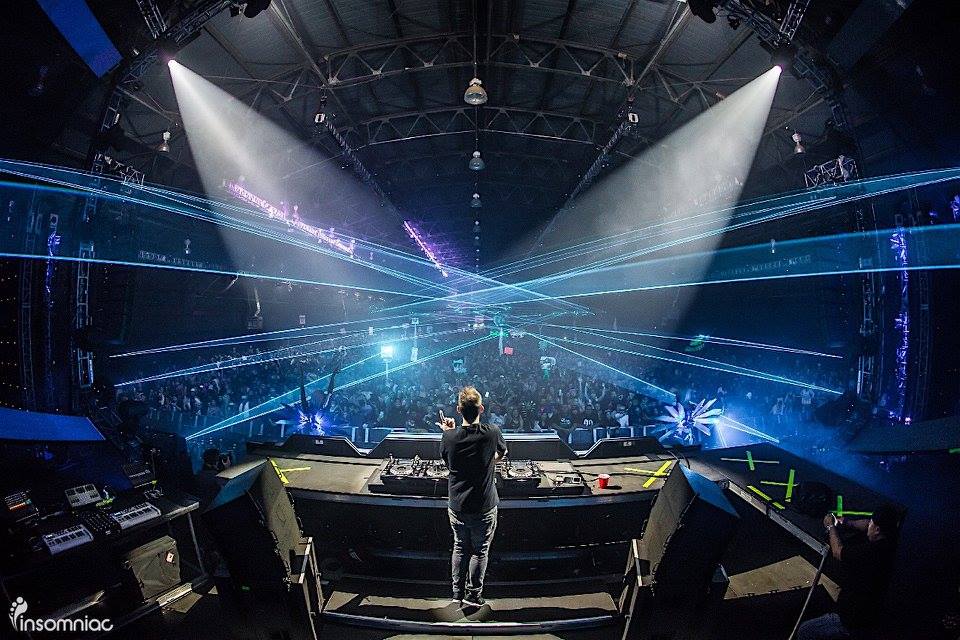 Mix 1 compilation encompasses psy-evangelist Nicola 'Liquid Soul' Capobianco who dives into his own recent discography with favored tracks such as 'I See The Spirit', 'Liquid Dream' and 'Revolution', as well as collabs with Zyce & Solar Kid. Additionally, Jordan naturally blends Astrix's 'Sapana', 'DFRNT', courtesy of Nick Callaghan, Heatbeat's rewire of his own 'Droid', Thomas Datt's 'Psychonaut' and many more into the mix.
Mix 2 brings a more invigorating tech-aspect with work from Sam Jones. He incorporates his very own 'No Angel' and 'Charlie Charlie' as well as his freshly unleashed 'Hijacker' collab with Jordan. Alongside a new mix of 'Jet 2 Hell' by Abstract Vision & Aimoon, Suckley responds with an album-exclusive debut of 'Coca' from Richard Durand and his own rework of the Tiësto classic 'Suburban Train'.
Derived from the most loyal trance labels, Red Alert is available for purchase on December 18th.You can pre-order Jordan Suckley Presents Damaged Records Red Alert, Back To Back Edition here.
Jordan Suckley – Red Alert B2B Edition Tracklist:
Mix 1 – Jordan Suckley vs. Liquid Soul
01. Thomas Datt – The Psychonaut
02. Liquid Soul – I See The Spirit (Protonica Remix)
03. Liquid Soul & DJ Dream – Liquid Dream
04. John 00 Fleming – Healing (Liquid Soul Remix)
05. Darma – Dejavoo
06. Astrix – Sapana
07. Bowdidge & Taylor – Sidewinder (Harmonic Rush Remix)
08. Vandeta – Radiation
09. Bizzare Contact vs. Phanatic – Hypnosis
10. Liquid Soul – Revolution (Future Frequencies Remix)
11. The Overlords – God's Eye (Liquid Soul Remix)
12. Liquid Soul & Zyce featuring Solar Kid – Science Fiction
13. Liquid Soul & Zyce featuring Solar Kid – Anjuna (Jordan Suckley Remix)
14. Nick Callaghan – DFRNT
15. Transwave – Land Of Freedom (Liquid Soul Remix)
16. Jordan Suckley – Droid (Heatbeat Remix)
Mix 2 – Jordan Suckley vs. Sam Jones
01. Chicago Loop – Stereo Vice (Shelley Remix)
02. Alex Di Stefano – Battlefield
03. Sneijder & Nick Callaghan – Collision Course
04. Sam Jones – Charlie Charlie
05. Sam Jones – No Angel
06. Planet 6 & Sonic Sense – 6 Senses
07. Jordan Suckley & Sam Jones – Hijacker
08. Bryan Kearney – Mexican Rave (Shugz Remix)
09. Unbeat – Human Error
10. Richard Durand – Coca
11. Orla Feeney & Kriess Guyte – Nebula
12. Jordan Suckley – Jet 2 Hell (Abstract Vision & Aimoon Remix)
13. Liam Wilson – 166
14. NG Rezonance – Thermite
15. Emporium – A Pause In Time
16. Divisional Phrase – It Never Did
17. Tiësto – Suburban Train (Jordan Suckley Remix)
facebook.com/JordanSuckleyMusic/
facebook.com/liquidsouliboga
facebook.com/samjonesio
blackholerecordings.com