On the Saturday afternoon of Miami Music Week, South Beach was bustling with electronic music fans on their way to one of many featured pool parties. One such event was UK DJ Gareth Emery's sold out EFL Miami party located at the SLS South Beach. This busy day certainly mirrors the intensity of Emery's year thus far; he has been working on his third studio album 100 Reasons to Live, set to release on April 1st followed by a 9-city mini-tour and a more expansive tour later in the year. Additionally, he has consistently been active on all social media platforms and broadcasts a successful weekly podcast, Electric for Life. Despite his busy schedule, Gareth Emery found time to sit down with EDM Identity and discuss his new album, musical styles and share what fans can expect for the future.
---
You're considered "anti-genre" and mostly play trance and house; how has that helped, hampered or inspired your musical journey?
Trance is the world I'm obviously the most from and that's what most people know me from but I like everything. I think it has equally helped and hindered me. A lot of the people who are into me the most like my sets because you can hear a bit of everything. It won't be one-dimensional, you will hear a lot of different styles in there but there are also people from the world of trance that go, "We just wish you'd play pure fucking trance." I feel like you lose on one hand and you win with the other hand. All I can do is all I want to do; if I look back and say I made the decision that I felt was the right one and I played the music I wanted to play. I want to be artistically honest as well and I think that's why even though playing one style of trance would make me way more money, I still wouldn't do it because it doesn't feel right. You have to feel happy with what you're doing and you've got to be able to look back at what you've done in your life and know that you did what you wanted to do.
Pre-order 100 Reasons to Live on iTunes
The title of your second album "Drive" was inspired by your cross-country tour. What inspired the title of your upcoming album?
Positivity and changes in my life. There was a period, maybe like 2 years ago, where I could feel myself becoming this like really stereotypical miserable DJ. It's kind of amazing that people generally don't know that so many artists are just miserable. We are traveling around, playing festivals, we have the most amazing jobs and we're so fucking lucky, yet there are so many people who are always so pissed off that they're tired, their fucking drink wasn't chilled to like 35 degrees. Their record only got #2 on Beatport rather than #1 or whatever. I could feel myself becoming one of these people and all of a sudden one day I had an awakening and was like "You're so fucking fortunate to be living this life. You're getting to travel the world, you get to make and play music for a living, what have you got to be miserable about?" I started embracing gratitude in my own life and waking up each day going, "Wow I'm pretty fucking lucky to be doing this" and realizing that it didn't matter if I didn't get a festival slot or whatever. The album is basically embracing positivity and gratitude in life. It was originally called "Reasons to Live" and I thought it sounded cooler with 100.
You showcase multiple different styles on "100 Reasons to Live." For example, there's a bit of deep house/ambient sound on 'Cloudline,' which is reminiscent of the EFL Deep episode. Can you tell me a bit about that track?
I was producing the track when I was on the Electric for Life all night tour, so we did all-night sets, like 6 or 7 hours. During those shows I was getting to play like 2 hours of deep stuff every night, and I was so inspired by it that I was like, "I want to fucking write a track of my own that fits this part of the set." So I wrote 'Cloudline' inspired by that stuff. It's kind of crazy , so many of my friends that have heard the album in advance, love that record. It's just a little groover, like you're driving in the car and playing that in the background.
You have a few personal tracks on "100 Reasons to Live," but overall, what's your favorite song on the album?
"Sansa" is really personal to me. It was a follow-up to Long Way Home, which was an incredibly personal track for me on Drive, so that's kind of where "Sansa" came from. That's probably the most personal one, I think. When you name a track after your daughter, it's going to be a track that emotionally touches you. There are so many of the records I am proud of, like the new one with Christina Novelli, "Save Me," I'm really stoked about that one, and the intro track. Some previous albums I kind of felt like we had one or two good singles and then, not filler, but I could say very clearly which ones my favorites were. This one, I'm really kind of liking and am happy with everything on it.
While waiting for the release of 100 Reasons to Live, check out the beautiful acoustic version of Save Me featuring Christina Novelli:
Are those your vocals on "I Could Be Stronger (But Only for You)"?
No, I wish they were. I can do most things in music reasonably well; I can play guitar, piano, I can DJ alright, but singing… I have not got that talent. Maybe at some point when I get lessons or something but I have literally the worst singing voice. A guy named Corey Sanders did vocals.
What can fans expect from the mini-tour?
The cool thing about this tour is it's smaller venues. Like say, in New York City last time we did Terminal 5, like 3000 people, this time we're doing Output in Brooklyn and I think it is less than 1000. I'll get people come up to me and say like we loved your show at the Shrine, but when are you going to play like a 200 capacity room because we want to see you do that as well. So I think it will be a lot of super fans there only and not like insane amounts of production because we'll probably do that later in the year. It's basically me getting to play the album and kind of introduce it to people in an intimate environment. The first week of April, the album would have just come out, people won't be like mega familiar with the songs just yet so they basically come and see me, I'm probably going to play everything from the album on that tour and it's going to be an intimate environment and the crowd will be right there in front of me. I like to mix it up right; for EFL it was all night sets, for this bit of the "100 Reasons" tour it's small venues, then we'll probably do big venues later in the year just cause otherwise you just the same cities and same clubs each time and it becomes the same.
Let's talk CVNT5. They've blown up considerably and I curious what you think about them?
I've seen those guys online and there has been a lot of hype They don't look the sort of people I'd want to hang out with; they're kind of obnoxious. I've been aware of the rise of CVNT5. I did see that they dropped a new track with DJ Khaled on their Soundcloud. I haven't heard it myself yet but apparently it's fire.
You have quite a few different EFL stages in the works. Today, is EFL Miami and in July the EFL stage makes an appearance at Escapade Music Festival. What can we look forward to for you in the future?
We have some Electric for Life stages coming up in festivals this year which is super exciting. We did a full tour last year but this tour is about festivals. We're doing Electric for Life Ibiza at Cream in Amnesia which is one of the most legendary clubs in Ibiza, so it's going to be amazing; Electric for Life here at the SLS which is totally sold out which blows my mind and we have such an amazing line-up here; and then Escapade in Ottawa. We have a couple of others which are going to be dropping. So yea, a bunch of Electric for Life shows, a bunch of singles from the album. It's kind of amazing for me, I've even got the next single after the album singles ready as well, I'm just waiting for the moment to drop it. It's so nice for me; I feel like I've gone well ahead on my musical output. Sometimes you're like "Fuck, I need a new record and you haven't got one," you're trying to catch up and then you have 6 months of silence and people go "Where the fuck is Gareth Emery? I haven't heard from him in ages." So it's kind of nice to be ahead of the game and have done that. I've got a great team which have helped a lot of these projects and they definitely take a lot of credit. Lisa has been doing a lot of the album stuff and Roxanne, my sister has been doing most of the Electric for Life stuff. We have got a lot of different brands and stuff going on and it's just too much for one person. I'll always have a lot of creative decisions about what we do but then it's these guys that actually go and make this shit happen.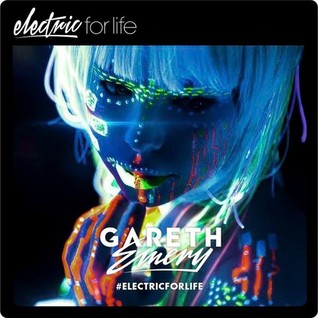 Electric for Life is very broad and doesn't only focus on one genre, for example the podcasts focus on tracks you think are good that week.
Yea and that's why it will stylistically change each week. Some people have said, "How do you decide what style to feature on each show?" It's whatever is good. Sometimes there's a shit load of good trance releases that week and all my favorite trance guys are giving me records so it's going to be a trance EFL episode. Other times, the trance kind of sucks that week but I get a load of great fucking deep stuff.  So basically, I listen to all the music and whatever are the 15 best new track that week, that's what goes into the show.
Lastly, what does Electric for Life mean to you?
It's just an embracing of good music of any musical style and it's also about fun. I potentially took myself a little too seriously in the past. Like whenever I did a flier or a press shot, it was me doing the typical DJ pose on the cover and Roxanne was like, "It looks a little bit fucking serious. You don't really have the ability to laugh at yourself." So she was like, let's do something a bit more fun so we came up with Electric for Life. It's like fucking bright colors, the parties are fun and it's been so much fun for me to get back into a brand that's a little bit more fun focused. It's amazing to see people connect with it. The name came about at one of our meetings; I was saying that people don't get into electronic music for 3 years and go into other stuff.  Even when I know people who were go out to clubs 20 years ago, they might not be going out that often, but around their house they still listen to electronic music. Once you're in it, you're in it you're a lifer.
---
Follow Gareth Emery on Social Media:
Website | Facebook | SoundCloud | Instagram