I traveled from San Diego to Las Vegas to attend EDMbiz on Monday. I arrived early under the impression the conference would start Tuesday but ended up being able to enjoy some time in Las Vegas instead. I had the pleasure of participating and listening in on panels throughout the two-day event. It was an awesome opportunity to see both the front end and the back-end of event management and preparation. Held at Caesar's Palace, there was definitely plenty of room for this conference to expand further in future years.
The first panel that I attended was After the Drop: The State of Dance Music. As if you didn't already know, the experts have concluded that music never dies. It adapts and evolves. Sorry to burst your EDM bubble but the scene is growing even though the bandwagon groupies are bailing out.
I was able to drop in for a brief conclusion to the Cameras, Ready, Prepare to Flash panel and was able to catch the main man for Insomniac's Photo Team, Bennett Sell-Kline, describe how difficult it is to run the show and make sure new and creative avenues are taken while covering major or minor events. Pictures are worth 1,000 words but add innovative visuals and you can make people feel one another's experiences. Earlier during the panel, one of the few photographers from back in the earlier days of raving, Michael Tullberg, displayed and shared vintage photos from Electronica events all over the US. A blast from the past. Keep in mind, these photos were taken without all the modern-day tech.
Meet the Agency – CAA was the panel to be at for up and coming DJ's as well as anyone interested in being an agent, booking manager, or involved in an artist's management team. The only way to become one is to try. Confidence is a must. Make sure you network with the right people so you can succeed and learn the right way to manage yourself and your clients.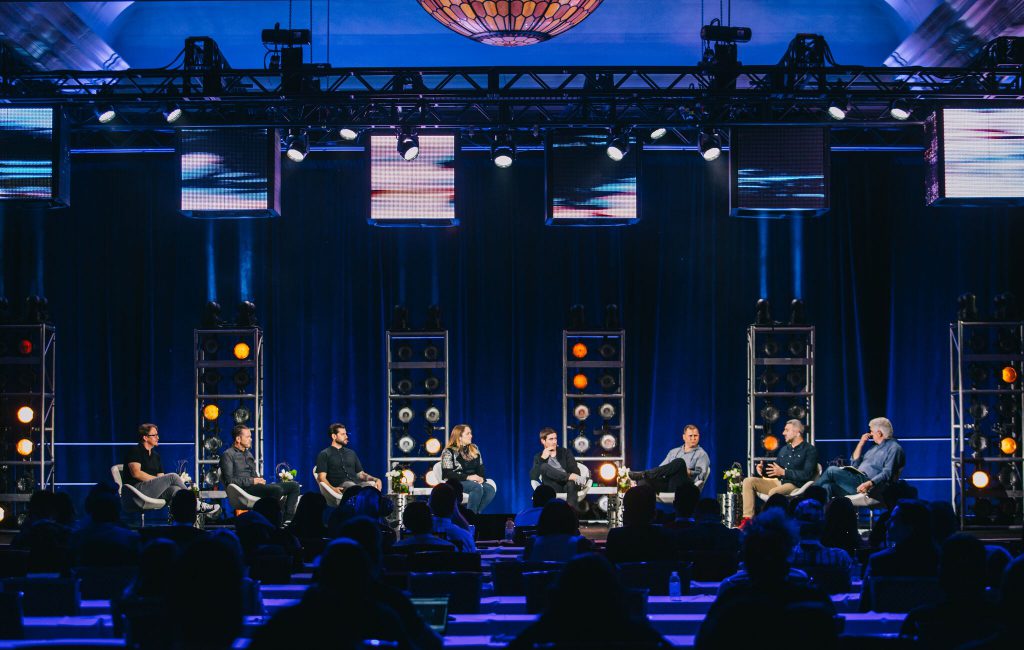 Back at Stage 2 Raymond Leon Roker, URB Founder, Opens the Archives for the First Time was delayed. I was afraid I missed the panel but I saw Raymond standing in the back. This is one of the few panels that was in the smaller room and with limited seating too. Based on attendance it wasn't the most coveted panel due to a scheduling conflict, but it was my "Back to the Future" experience. I'm sitting next to Tommy Sunshine and in the same row with Frankie Bones, and his agent Melissa. To the left is Phil Blaine, the man who has been at the helm and forefront of almost every event I've attended. Just as everyone is talking among themselves or checking their phones for updates on social media Jason Bentley and Raymond Leon Roker, walk up and take a seat on stage. I cannot describe or repeat the good vibes and memories that I felt from seeing slides from my past as well as the stories that went along with them. From legal or illegal underground parties to the Federal Building, it was amazing. A time capsule of PLUR exploded all over that room. Simply breathtaking.
Beyond the Boy's Club: What's next for Women in Dance Music, featured Nicole Moudaber as a speaker. She is my second female hero, number one goes to my mother of course. Not to take away from the other presenters though, they were all fantastic. Five women who have gone through the trenches and survived the battle. It truly is a man's world, but women seem to run the universe. Everything they said was true about the obstacles they have had to overcome and challenges that they have faced. Women in this industry are under-appreciated, behind the scenes making it all happen without the credit. It was an honor to be in attendance. We need more independent women to join the EDM boom.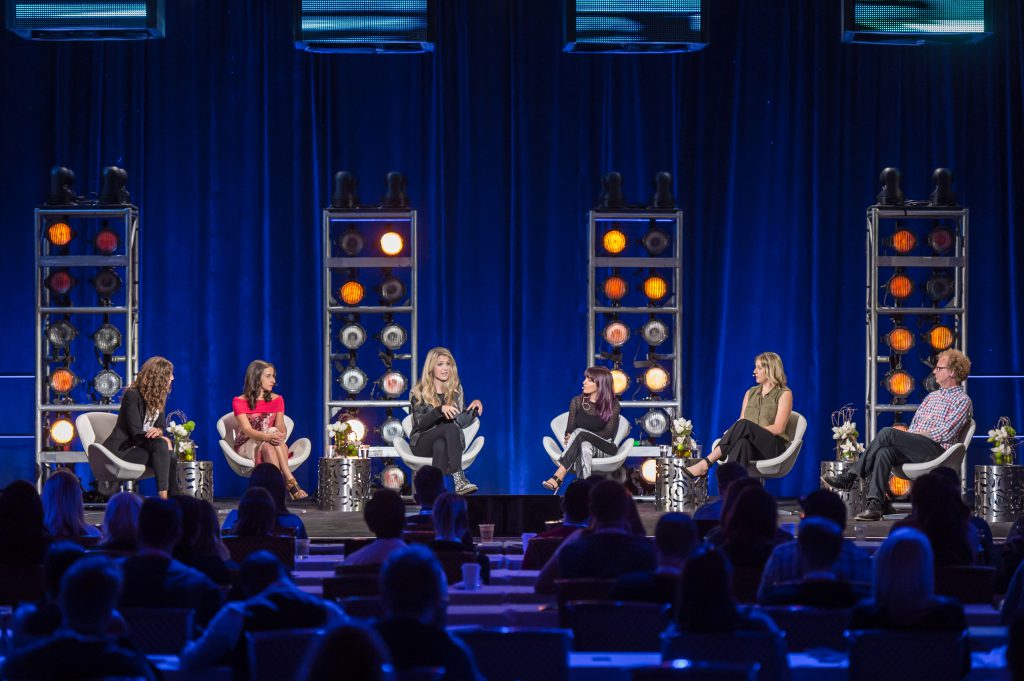 To close out the first day, Entrepreneurs in Dance Music gave us an opportunity to take peak at what it takes to startup your own business and how to overcome all the other competition that is out there eyeing for the same audience. Whether it be an EDM blog, bracelets, or rave accessories. Do it with passion, that was definitely the common theme that resonated with each of the speakers.
Building the Next Big DJ was missing a main element, Jauz, who was double booked for a set and the conference. But the show must go on so the panel moved forward without him there. Moe Shalizi, Matt Rodriguez, Ookay, and the rest of the panel let us in on what must be done in order to be fresh in this scene. Anyone can learn to drop beats and prerecord a mix. Can you bring a new and unique presence with a dynamic style and presentation? Shark Squad or Marshmello heads? Whatever it takes to bring the music to the people and provide a driven, one of a kind experience to the headliners.
One of the few times I was moved by one presentation was the second day, The Shade Tree was given their proceeds check by the one and only Pasquale Rotella. The check wasn't small either, totaling at over $119,000 for the charity. Anyone can give a big check, shake a few hands, take pictures, and move on. Not this time. The happy glow and genuine appreciation that all the charitable foundations had was phenomenal. It is rare that a business man takes his time and energy to generate funds via headliners and the company itself in order to benefit others. Most people would hire a PR person to do it. This CEO knows how to stay humble and remembers to help those in need.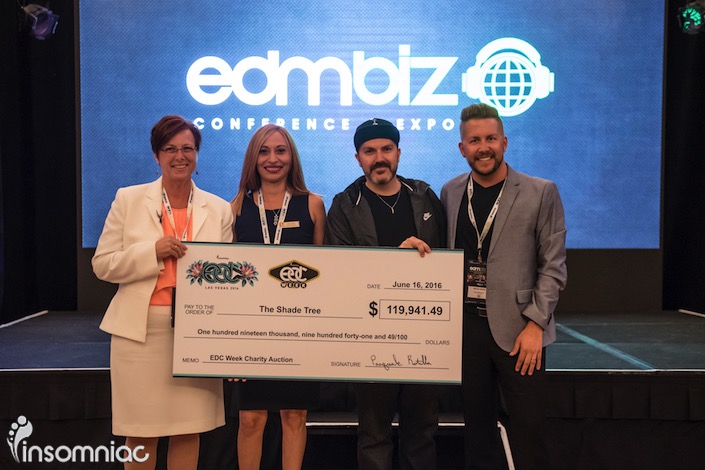 I disagreed with the Resurgence of Trance panel, trance has been around for years and will continue to be for years to come. While it may have been under marketed and not in mainstream lineage as the other EDM genres, it wasn't dead to me. That doesn't mean much to most music enthusiasts who would regularly travel to catch their favorite artists. The only major difference is that now I can get the opportunity to catch more local sets and festival visits from my favorite DJ's but the exclusive vibe will no longer be there. Crowds will begin to be filled with new blood and we can only hope it's the good stuff.
Overall, I highly recommend anyone who is interested in working or living the EDM lifestyle to attend EDMbiz. There is seriously so much that can be learned and it is great that the movers and shakers of the industry are sharing that information with the rest of us.
---
Connect with EDMbiz 2016 on Social Media: