Lost in Trancelation with Mark Sherry
In the city of Orlando, at Bikkuri Lounge, a very special party is making its mark in the trance scene called: Lost in Trancelation. Hosted by Solar Power Music & Blak Magik Music, Lost in Trancelation has become one of the most talked about parties in the Southeast. Why? This event brings to the stage some of the biggest names in trance while keeping attendance low, thus creating a vibe that makes the ones lucky enough to snag a ticket feel as if they are at their very own private trance party. Attendees get to be up close to their favorite DJ's in a comfortable atmosphere with affordable drink prices, a 'come as you are' attitude, state of the art sound and lighting, friendly staff, and more than enough room to dance the night away. I got the opportunity to attend one of these special parties on January 29 — a night that would be conducted by none other than the tech trance master himself: Mark Sherry. This was my experience:
Having been used to attending large club events and festivals, I honestly didn't know what to expect walking into Bikkuri Lounge. What I knew was that only 140 tickets were released, and the headliner for the evening was Mark Sherry. The evening was, without a doubt, going to be special. After receiving my wristband, I went right to the bar to check out the drink prices. Expecting high prices to make up for small ticket sales, I was incredibly pleased to see that the prices were actually below average of most clubs hosting big name DJ's — two thumbs up for that! With drink in hand, it was time to check out the venue and enjoy the trance beats already pumping through the speakers by the opener, Robb Blak.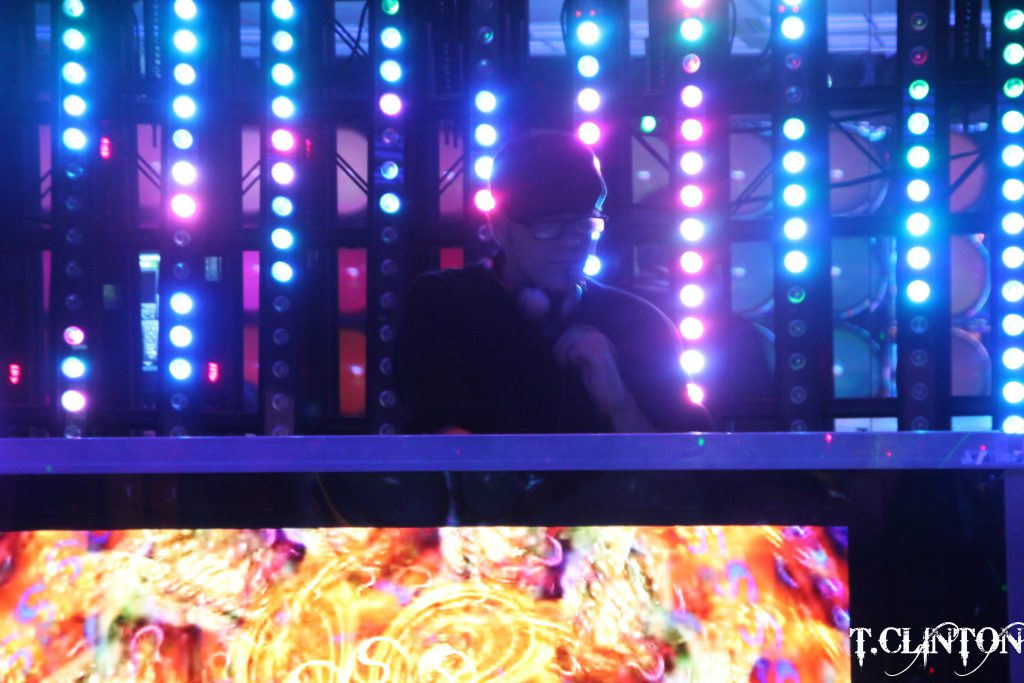 Two things that I noticed the most as I stood on the dance floor taking everything in were the sound system and the lighting. The sound system was crisp, clear, and pretty amazing for such a small venue, and the lighting on the walls was probably the coolest thing I have seen in a while. The walls were covered in sphere's that flashed different colors and lit up in multiple patters as the music pulsed through the airwaves. The dance floor was splashed with color from lasers and lighting effects that hung above the crowd. There was a panel of lights set behind the DJ, as well as an LED panel at the front of the booth to add just the right touch to the colorful room.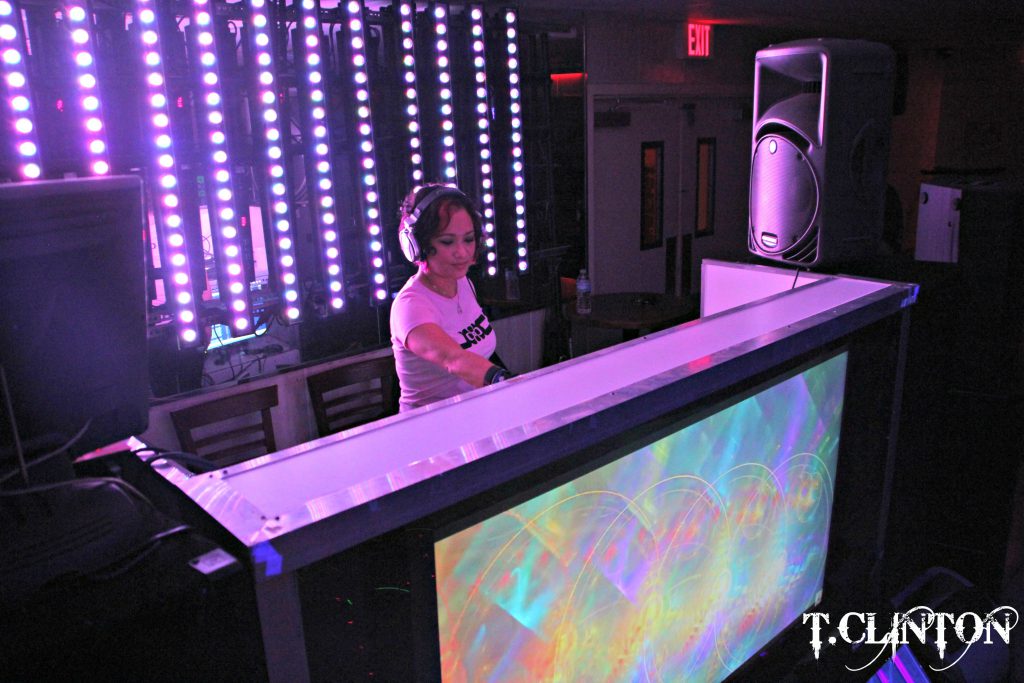 Now, lets get to the music! Robb Blak and Suzy Solar opened the night. After attending many parties and events, I was't expecting too much — only just enough to set the mood and get the club thirsty for the headliner. Boy, was I surprised when I was swept off into trance paradise with both of their sets! Right from the jump, both Robb and Suzy had the trance addicts shuffling, dancing, cheering, and energized. From the moment I walked into the club, I heard nothing but trance — a breath of fresh air when sometimes you just don't know what you are going to get from the supporting acts. Kudos to Robb Blak and Suzy Solar!  It was during Suzy's set that Mark Sherry arrived, making his way into the club and immediately greeting his fans. I was lucky enough to get a moment with him and, in these moments, the energy bellowed inside the club.  It was time for the tech trance master to take to the decks.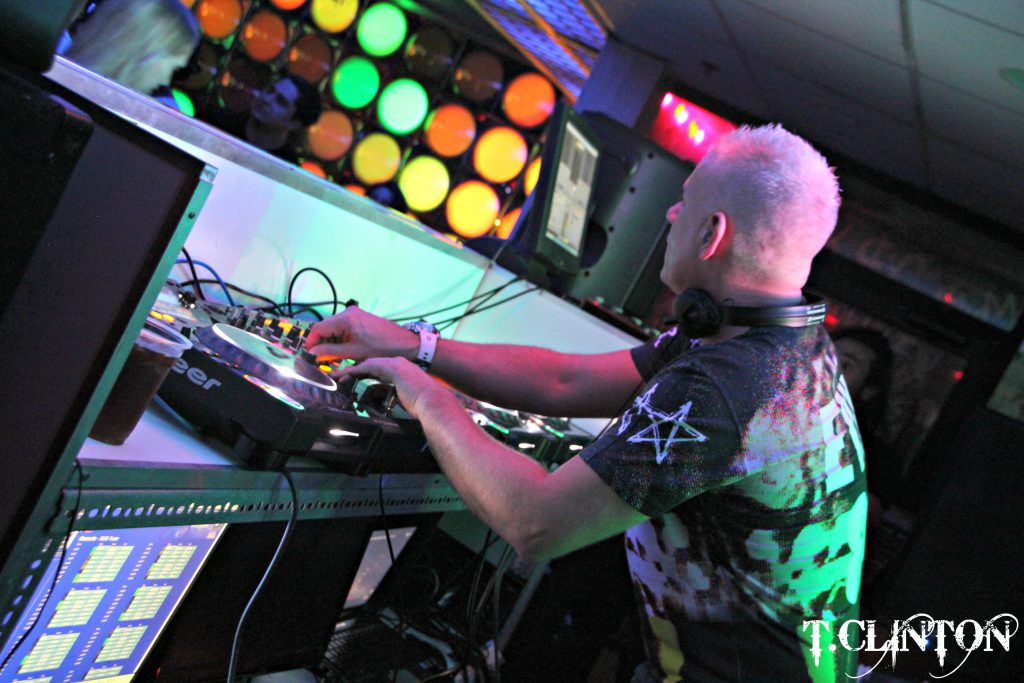 As Mark Sherry began his set, the club was at a fever pitch and the dance floor was full with trancers ready to let go of everything and dance! With more than enough room to bust a move, I realized that this club had gotten it right — sell just enough to still make it comfortable for its attendees and watch the magic unfold. Mark Sherry brought that magic tenfold!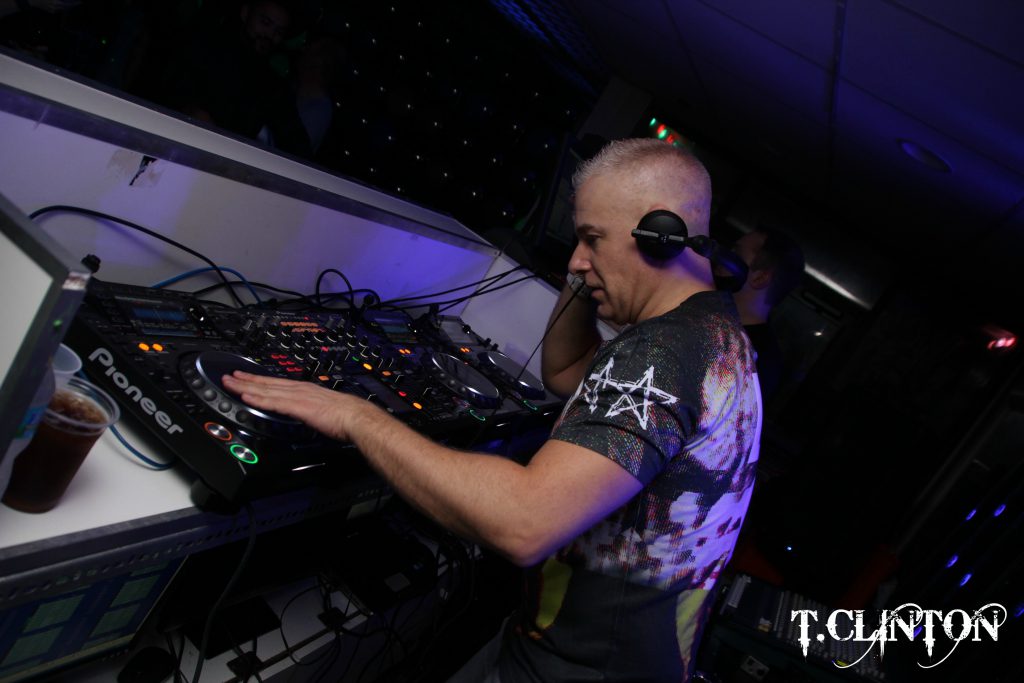 He dropped tracks like: psyburst mix of "Follow Me", Sean Tyas's Remix of Mark Sherry's "Here Come the Drums", his own Acidburst mix of "Acid Air Raid", Vini Vici's version of "Free Tibet" by Highlight Tribe, his own remix of "Evil ID" by Max Graham, and even dropping an encore track which was none other than his own remix of Markus Schulz' "Remember This"! From beginning to end, his set was full of fire, energy, passion, and fun.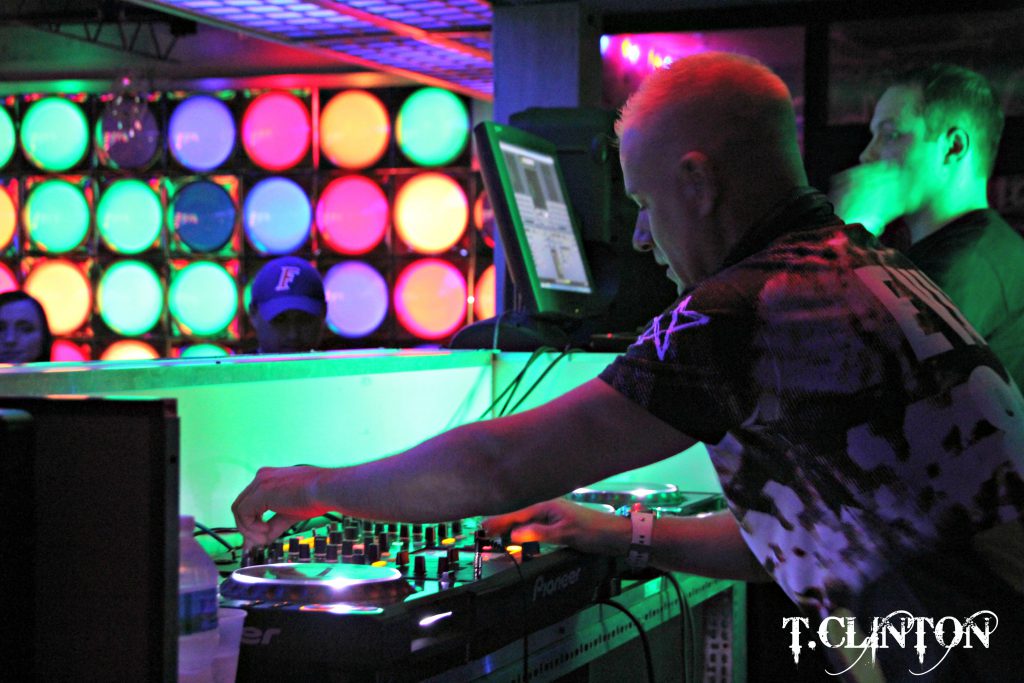 What truly made this set one of the best I have ever experienced was Mark's commitment to his audience. Throughout the 2.5 hours he worked behind the decks, Mark Sherry made it a point to connect with his crowd. He was playful as he reached over and high-fived his fans. He kept the energy pumping as he jumped around and called for the crowd to be as loud as they could be! He even came down during the latter half of his set and danced with us and jokingly looked at the stage like, "Hey, where did the DJ go?" Once again, at the end of his set, he came back down and gave hugs to his passionate followers. Finally, when his set was complete and the lights rose in the venue, Mark Sherry was more than happy to take part in a group photo with one of the most appreciative crowds I have ever had the pleasure to be a part of.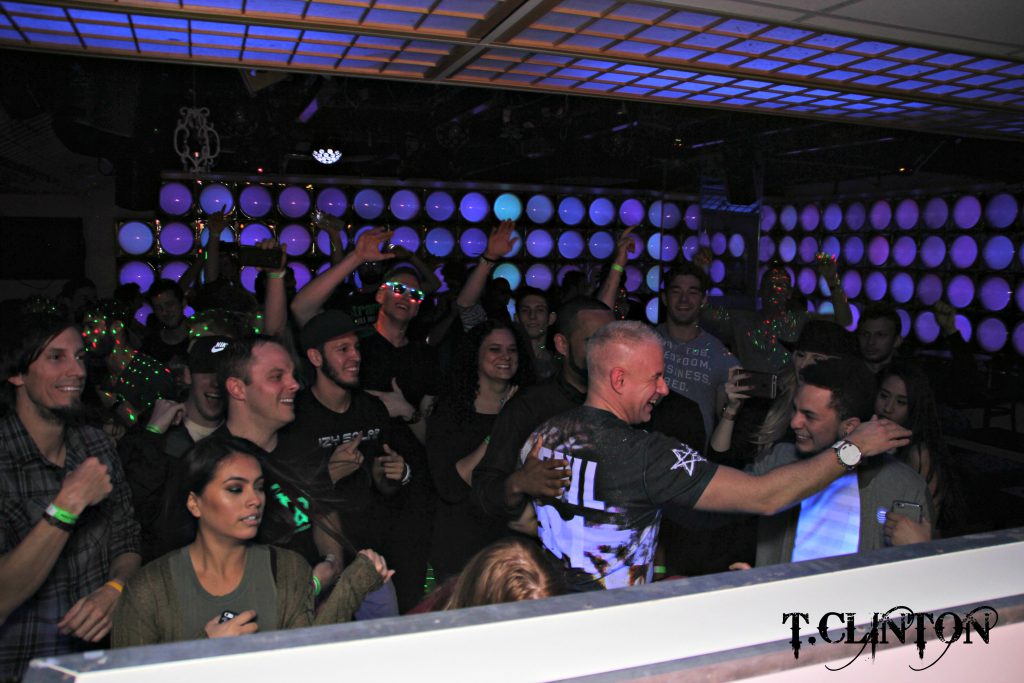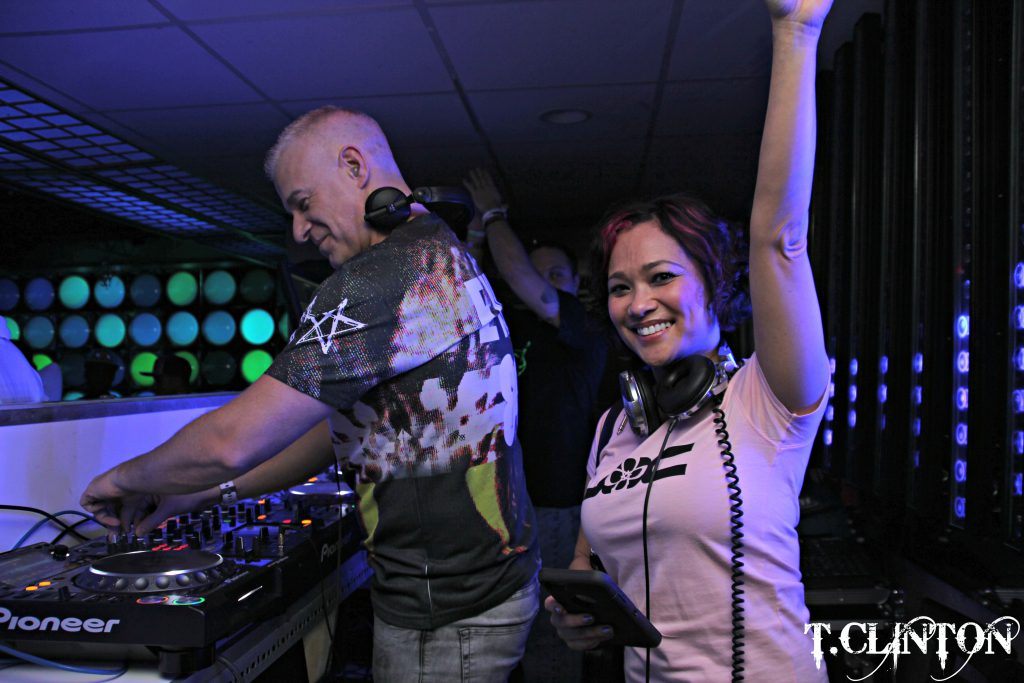 To sum it all up, if you are into trance and can get to Orlando during one of these shows, you have got to check out Lost in Trancelation. In fact, Ben Nicky is next up on the agenda — booked for February 12, 2016. If you want to attend a show that feels like a private party, with the opportunity to get up close and personal with your favorite trance DJs, then this is your spot. Mark Sherry's set was absolutely stunning, and this party was one that I certainly will never forget.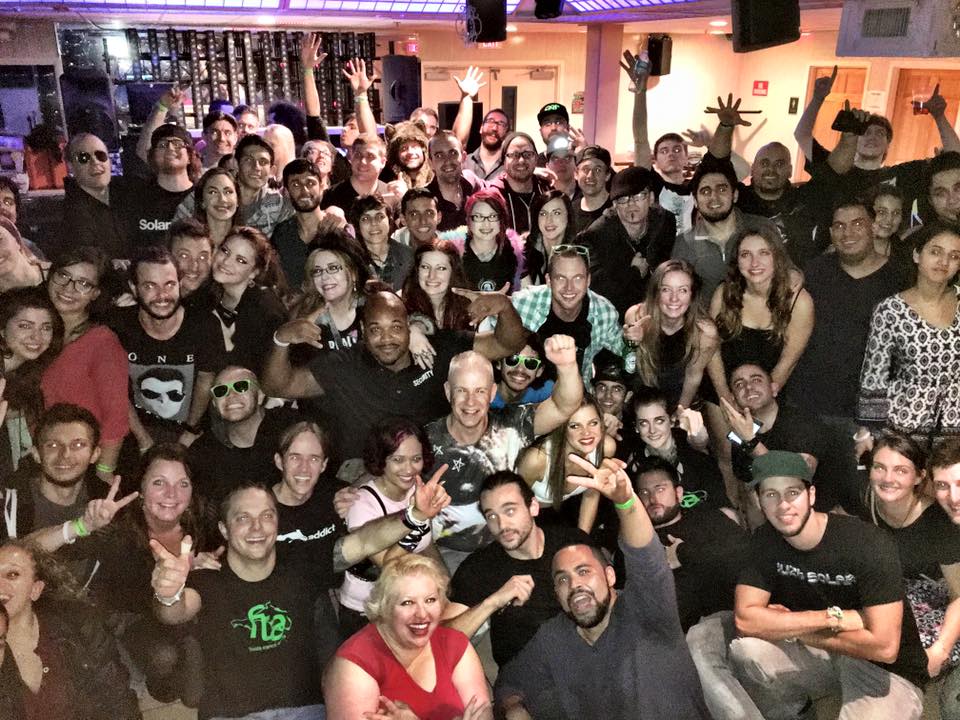 For more info on Lost In Trancelation visit them on Facebook!
---
Follow Mark Sherry on Social Media: