The stage was set and the energy was brewing as trancers from around the world gathered for Dreamstate 2015 at the NOS Center in San Bernardino, California. Little did anyone know what Insomniac truly had in store for us come the next 2 nights as friends reunited with hugs and new relationships were sparked in an instant through the common bonds we all shared through music. The gates opened up and a cheer roared through the crowd as we began to file in and warm up for the ride of our lives.
---
Sunny Lax was ready and waiting and as his "Anjunabeats" pumped through the speakers it was clear that this night was going to be one to make history.
As the Damus building began to fill Allen & Envy took to the stage. Every so often the lights would lower and as the beat picked up we would be teased with a fantastic strobe show, leaving us wondering about the intensity that awaited us though the evening. By now the arena was pumping with energy and Standerwick, followed by Giuseppe Ottaviani, realized that it was time to unleash the fire with two extremely exciting sets full of intense bass lines and beautiful melodies. And it was around this time that Insomniac reminded us why they were the festival masters. The lights were beginning to change. With an amp of intensity the spotlights began to swirl and grids began to form on the stage giving us a feel that we were in a different world, a different planet completely.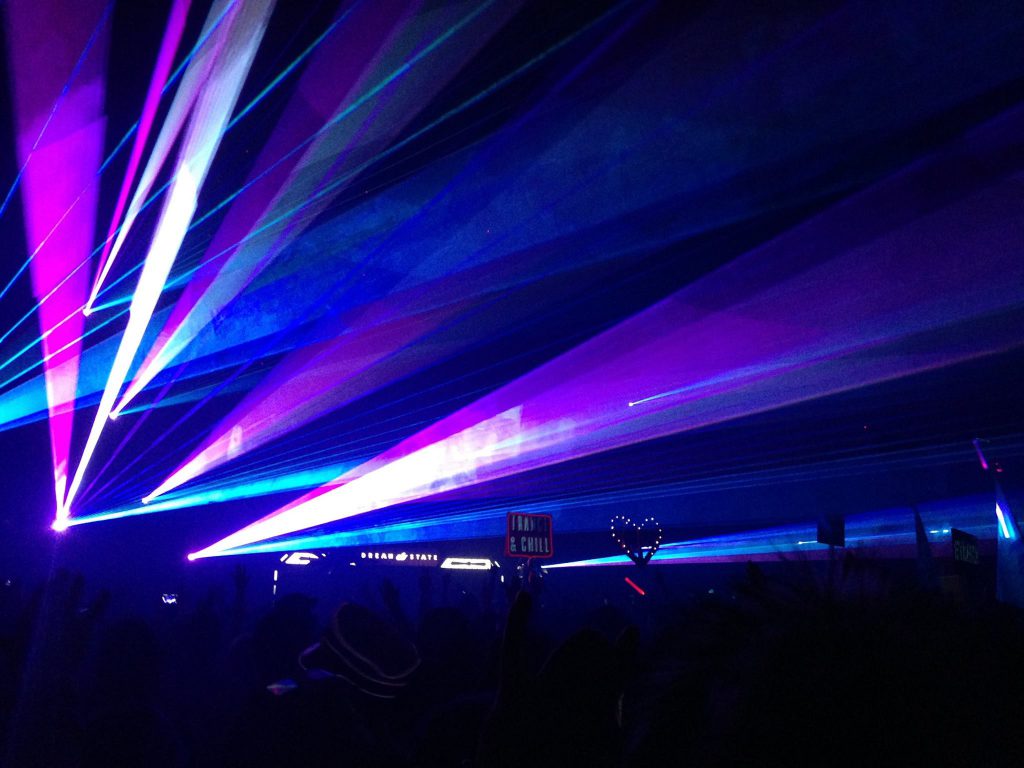 We were entering a new dimension and Ben Nicky was next up to take us to the next level of our trance journey.
Known as the king of trance mash-ups, Ben Nicky did not disappoint. One of the most fun sets of the night, he brought the crowd into an uproar! It was during this set that the energy reached such a peak that you knew Ben Nicky held a special place in the hearts of everyone on that dance floor. My heart included. As Ben Nicky settled out of his last track, it was time for Ace Ventura, a true sultan of dark trance, to take over the decks. And the rest of the night truly changed the game forever as the production entered full tilt. Dancers were now making appearances on stage dressed in otherworldly outfits, tantalizing the crowd with their movements. Lasers literally covered the air above the crowd, dazzling as they changed color, pattern, and size. Strobes flooded the room with an intensity unmatched. And spotlights danced, swirled, and twirled in every corner of the room. But more than anything else, those lasers were the most captivating production element unveiled to its unsuspecting voyeurs. Simply stunning.
Up next was Orjan Nilsen. A very controversial addition to the Dreamstate lineup, we were all unsure as to what he would bring to the table.
Orjan settled all of our fears when he announced that he would be playing a classic set. A set that would sit well with the entire crowd, old school and new generation alike. In a perfect transition, Paul Oakenfold took over the decks and dished out a set that only the OG of trance could offer up. It was Paul's set that pushed the "feels" button but still contained countless amounts of energy. This was a set that was clearly masterfully crafted. What could possibly answer Paul Oakenfold's set with the same master quality? Astrix and Indecent Noise had the answer without a doubt! 2 of the most intense psy and tech trance sets of the weekend would close out the night and pull out the second winds in every single person strong enough to make it through the night! With lasers still frolicking through the air, lights blasting through the room, and beats pumping through our bodies, night 1 would come to a close with the most insane set from the Mental Asylum master himself, Indecent Noise.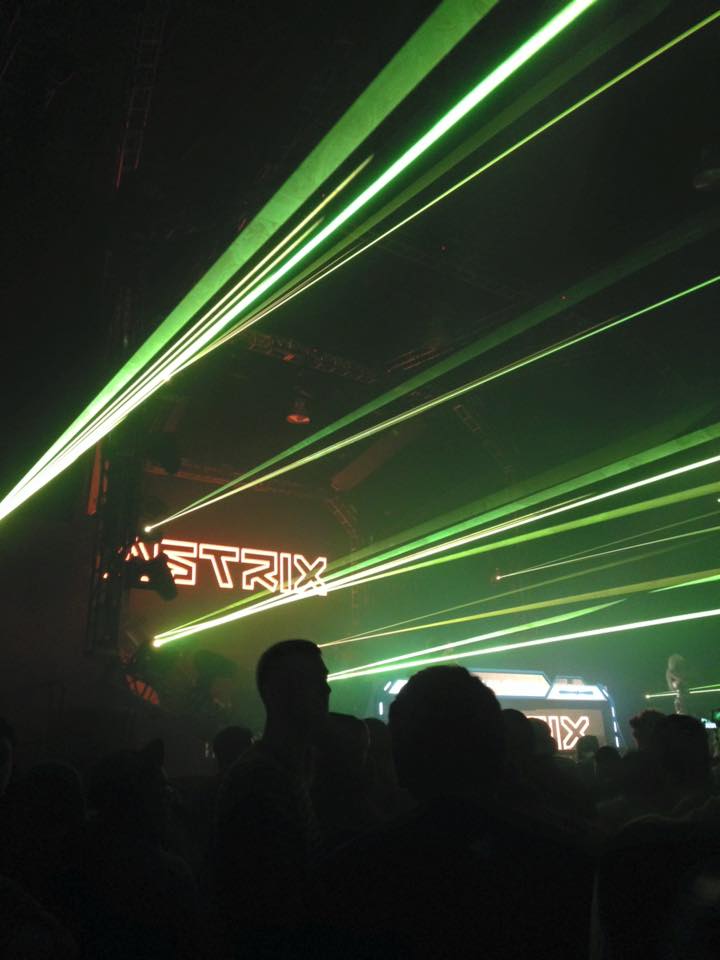 Our faces were still melted and minds still blown from the experience the night before, day 2 began with such incredible energy and anticipation.
I feel like a round of applause is deserved for the awesomeness that is the trance family!! I have never in my life partied with thousands of people who were more polite and happy and fun and respectful than those who attended Dreamstate!! Trance music brings out the best type of people and this festival was proof that the scene still holds true to its core values! With that being said, night 2 began with Simon O'Shine warming up the decks with true trance perfection. The crowd ate it up and loved every single minute. Adam Ellis and Will Atkinson followed and just as the night began one day prior, the lights and production began to crescendo. And man, did these 2 guys deliver! Energy, excitement, and an explosion of feels is what Adam Ellis and Will Atkinson dished out during their sets. And the night had just begun.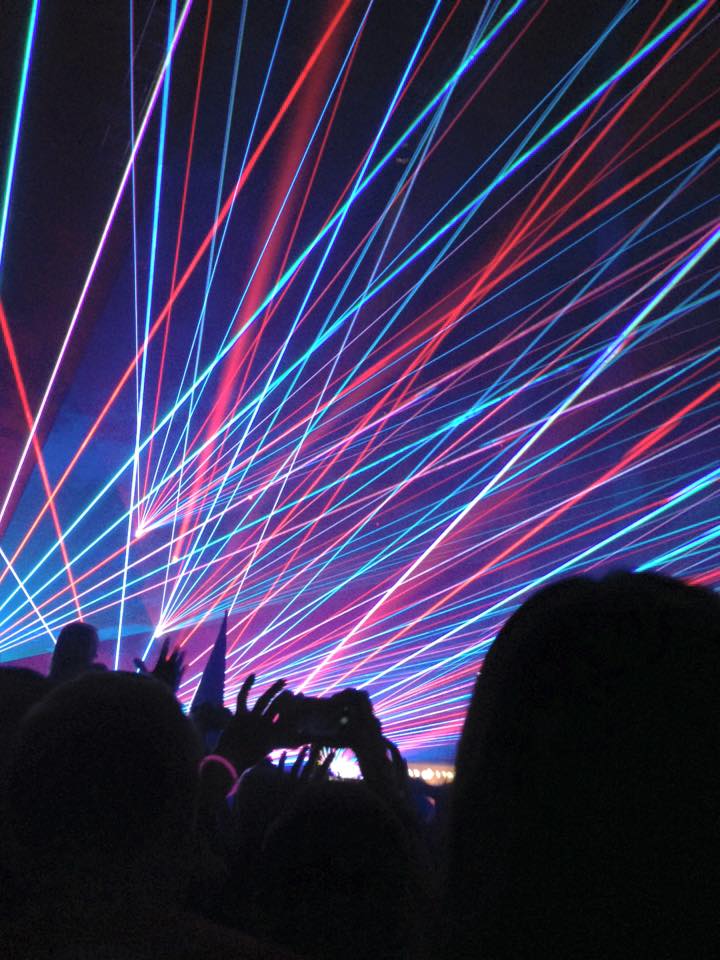 Keeping true to the trance elements, Rank 1 was stunning.
One of the most talked about sets before the fest even began, Rank 1 had quite a bit to live up to. No problem for a trance genius. He killed it of course, leaving Jordan Suckley to work extra hard, ultimately taking the crowd on an exciting flight to trance paradise. This invigorating journey allowed the tech and psy master, Simon Patterson, to bring it back to the dark side as Ace Ventura had done the night before and leave the trancers with chills flowing through their bodies and souls. At this point I really couldn't imagine how the night could get any better. And then Aly & Fila punched me in the face with a huge dose of melodic reality. During this set I finally reached Zen and a oneness with my universe.
Now, to find the right words to explain the final 3 sets of the weekend has proven extremely difficult for me.
Why? Because Paul Van Dyk, John O'Callaghan, and Bryan Kearney offered up sets that were honestly on a level that cannot be described in words. The combination of beauty, intensity, trance honesty, energy, and dedication that these three men brought during their sets, in my opinion, will never be matched again. They were the definition of euphoria, class, and musical genius. Truly, 3 sets to be reckoned with.
In summary, Dreamstate was the festival to end all festivals.
Insomniac and every single DJ on the extraordinary lineup brought their A games and offered a show that will rival every other festival on the planet. Does it sound like I am a bit passionate about this event? It's because my world changed last weekend. Something special happened in that Damus building and trance proved itself to be very much alive and well. Trance is a genre full of emotion, energy, darkness, light, and intensity. And Dreamstate came jam-packed with these elements and exceeded my expectations by leaps and bounds. Dreamstate is home. And it was a pleasure to experience it with my beautiful trance family!