Even though 2020 was filled with challenges for the scene, artists in the realm of house & techno continued to keep us grooving to the beat.
---
Becoming a household name is not the easiest of tasks but for some of our favorite up-and-coming artists from the house and techno realm, 2020 has given them the major push they have been working so hard to achieve. In an industry filled to the brim with more than worthy visionaries and next-level tastemakers, to stand out from the pack should always be celebrated. That being said, 2021 is finally here, and with the turning of time comes the opportunity to shine brighter than ever before and step up to the threshold of distinction!
For us, that means making some predictions on who will continue to rise above and emerge as a true house or techno superstar. There are quite a few who have landed on our radar, keeping the heart of the party alive with mega impressive releases on industry-leading labels while inciting a buzz through their fanbase and beyond.
As the house and techno scene continues to reach even greater heights, two tastemakers from our team Grant Gilmore and Maria Clinton, have selected ten rising artists in the house & techno scene who you should be paying attention to in 2021. Check out the full list below, make sure to follow them on social media, and let us know who you feel will be up to big things this year in the comments!
10 House & Techno Artists To Watch In 2021
---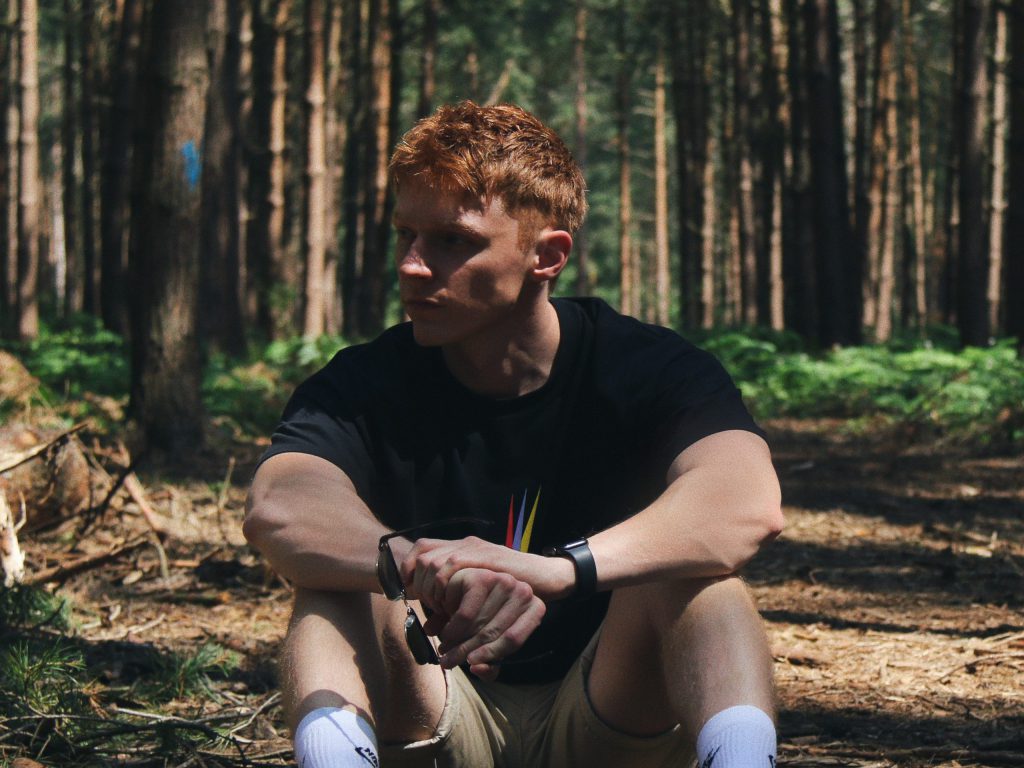 OCULA
Facebook | Twitter | SoundCloud
We couldn't think of a better artist to kick off this year's list than OCULA. He's been on our radar for quite some time since his tracks like "Ingrained" and "Caerus" on mau5trap caught our attention back in 2017. Ever since then OCULA has continued to impress with each passing release as he's continued his rise through the ranks while developing his skills in the studio.
OCULA's abilities in creating emotion-laden soundscapes were fostered even more in 2019 as he embarked on a journey into the realm of This Never Happened and Anjunadeep. Serenading listeners with stunning tunes on the Solstice EP as well as others like his remix of Lane 8's "Visions" and "Immunity," the stage was set for OCULA to make even bigger moves in 2020 – and he did just that.
Last year saw OCULA release the Summit EP and a remix of Gabriel & Dresden's "Remember" to get everyone into a groove, but just as the momentum was picking up the pandemic took hold. Although shows were sidelined, that alone wouldn't stop this producer from churning out some dreamy originals that included Equanimity / As We Stand, "Home Away From Home" with Le Youth and KARRA, and "Tephra" for good measure.
If 2021 brings the same success for OCULA that 2020 did, then you can expect some big things from this artist who packs a punch with each passing release. Dive deeper into his mind by reading our recent interview with him and stay tuned for more to come!
---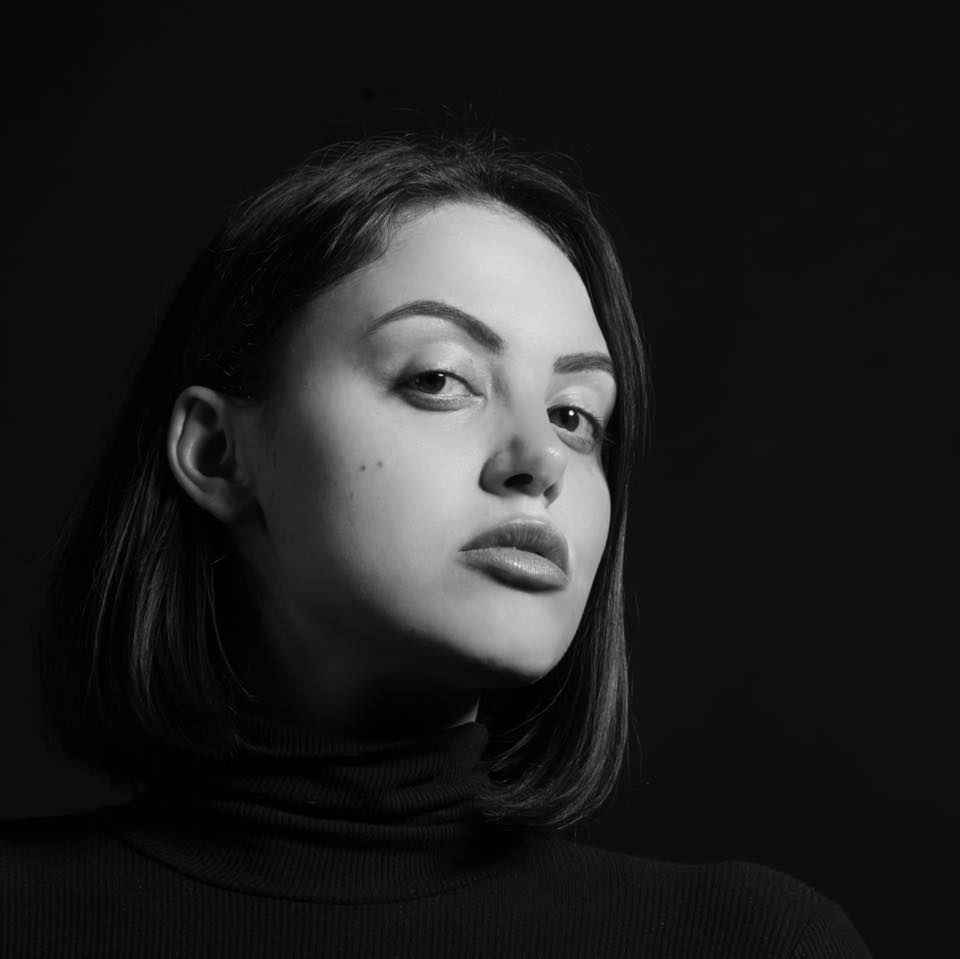 Sara Landry
Facebook | Twitter | SoundCloud
If there's one techno artist that's poised to truly break out in a big way in 2021 it's Sara Landry. This self-taught producer has ascended through the ranks of the scene with her dark, industrial style of techno in tow. Already gaining the attraction of major labels and tastemakers in the scene, she's released an onslaught of beats that have listeners gripping on for dear life as she drives into the regions unknown.
Some of the standout tunes that have found their way into our hearts as of late include "The Devil Inside" on Crisis Of Man, which is a smasher of a tune, and she even put her spin on "WAP" to the delight of many as well. Just yesterday she also delivered an absolutely fantastic mix for POSSESSION that destroyed our minds and made us weak at the knees, while also announcing that her next EP, Queen of the Banshees is on the horizon as well.
We were stoked to see Sara Landry was billed on the lineup for Coachella's renowned Yuma Tent in 2020. While that didn't take place due to the pandemic, we hope that she finds her way to the Polo Fields once the festival returns. But not being able to play live sets didn't keep her down, as she blessed everyone with her fantastic Klubhaus livestreams that showcased her insane skills behind the decks as she delivered hours upon hours worth of techno tunes to soak in.
With a new EP in the works and plenty more in store in 2021, we can't wait to see where Sara Landry takes us next. Make sure to follow her on social media and give her discography a listen below, you won't regret it.
---
Sammy Legs
Facebook | Twitter | SoundCloud
Sammy Legs' quest to become a beloved artist has led him from Washington to California to Germany and back again, studying and dominating the nightlife scene all along the way. His music has always kept us on the edge of our seats, filling us with tech house and techno mania. While many of his earlier releases found their home on labels like Audiophile XXL and Tons & Tons, it is his work within the last two years that has us obsessing over this eclectic mood maker.
His true climb to greatness would begin back in 2019 when Sammy jumped on My Techno Weighs A Ton with The Chugger and on This Ain't Bristol with "Airborne." Big names kept their eye on these labels and in just a short year, labels like Slothacid, Desert Hearts, and Box Of Cats would be chomping at the bit to scoop up his ever-evolving musical vision. The first taste came in the form of "When U Clackin," a collaboration with the outrageously talented Sacha Robotti that hit the airwaves at the end of 2019.
Head into 2020 and it was Flux on Desert Hearts Black featuring Malley and Discodisiac that got us all in a tizzy. The title track was included in Desert Hearts Black Best Of 2020 and it still sends shivers up and down my spine every time we hear it. In addition, Sammy Legs hit a sweet spot on Box Of Cats, showing off his hilariously fun side alongside Steve Darko and Advent with "Sniffin'." From here the stage was set for success as we continued to fall head over heels for his hypnotic style.
Sammy Legs is a breath of fresh air but is also someone who will always keep you on your toes. His sound has such a brilliant range and important people are noticing him. And while he continues to keep us in a positive state of mind during his countless livestream performances with leading labels, we have an inkling that this guy is going to dominate for quite some time.
---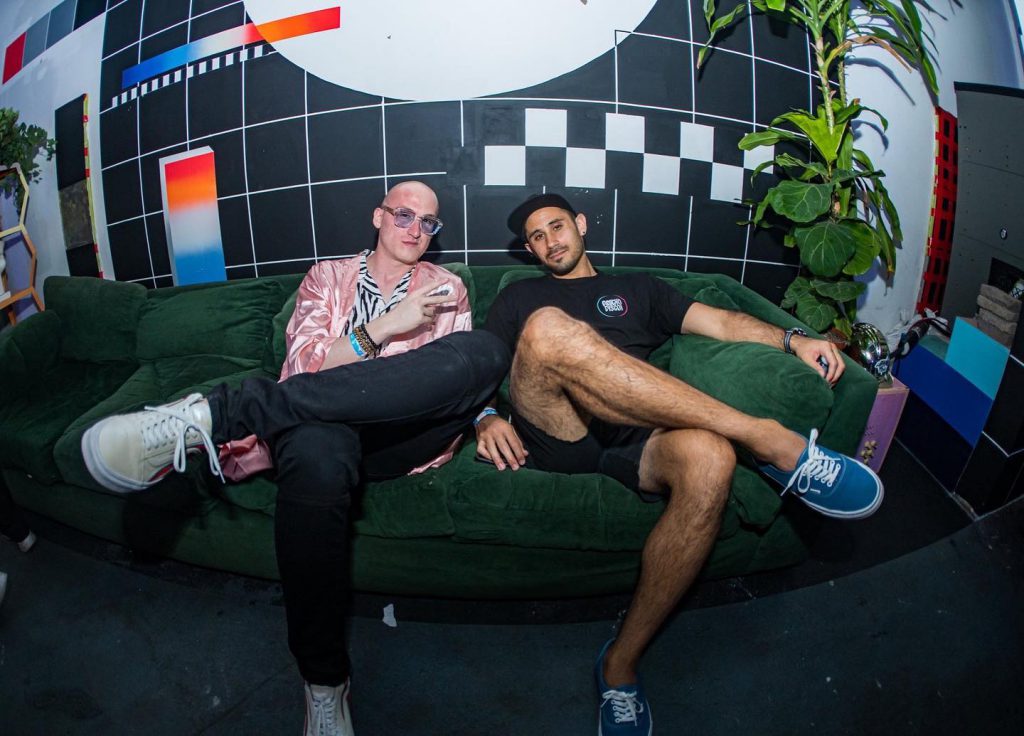 Arnold & Lane
Facebook | Twitter | SoundCloud
Over the past three years, Los Angeles' own Arnold & Lane has taken the scene by storm. Their sound is defined as a combination of house, tech, breaks, bass, and booty and their releases have graced labels such as Dirtybird, Box Of Cats, Psycho Disco!, Country Club Disco, and Insomniac. They are Discovery Project winners as well as studio maniacs, unleashing 28 new tracks throughout the past year alone. It's clear now more than ever that Arnold & Lane have arrived and they're beginning to taste the sweetness of success.
One of their first releases to grab our attention this year was Trip The Light with Ocean Roulette. This crazy talent combo delivered a funky fresh two-track body rocker that was dripping in grit and warped intensity. And then there is "Expanding" found on Box Of Cats Litterbox 08, "All I Need," "Bay Bay," and the highly anticipated "Faith & Family" on In / Rotation's Rotate Vol 4. All of these selections leave me sweaty and perfectly fulfilled!
During the pandemic, the dynamic duo got in action behind the decks during the Dirtybird Couchout Festival with a set that was instantly infatuating. It was so hype, so welcoming, so free-spirited, we were LIVING for their musical energy in the chat. It was at that moment that we knew we were watching a humble act blossom into their true superstar potential.
With such a supercharged start to their career and with the industry family cheering them on with open arms, 2021 will continue to push and challenge them to unleash everything in their arsenal. And we will be here to enjoy the output and support them on their climb.
---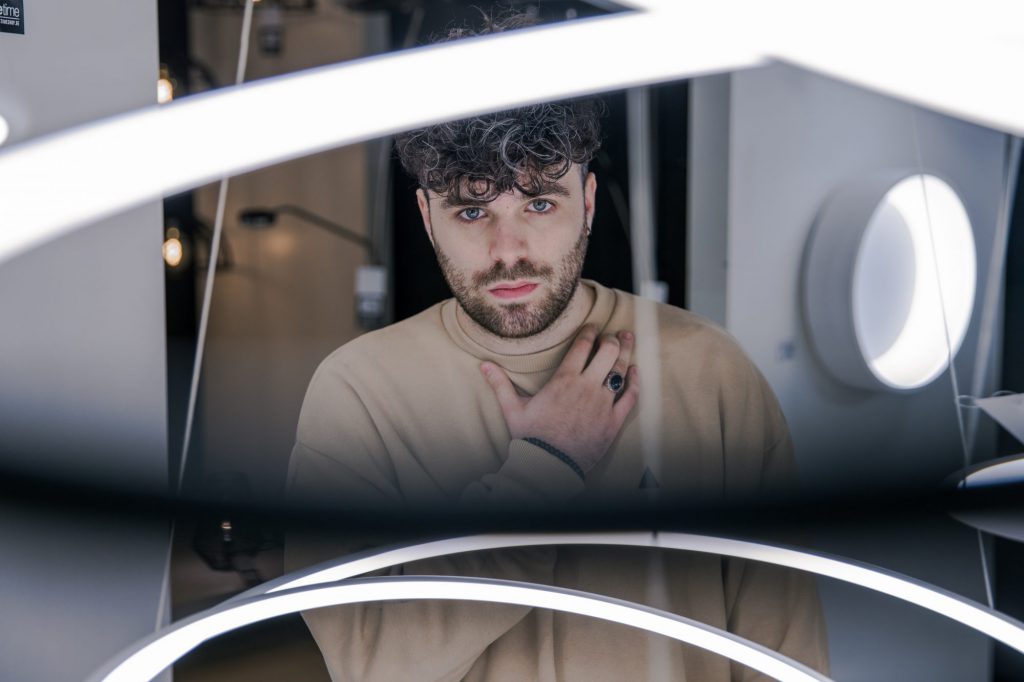 Jerro
Facebook | Twitter | SoundCloud
Hailing from Belgium, Jerro is an artist who blossomed into a true force to be reckoned with in 2020. Previously catching our attention with EPs such as Pantheon and The Fool on This Never Happened, he emerged last year with a flurry of releases that were absolutely captivating. From "Tunnel Vision" on Anjunadeep that kept us steady with its chilled out vibes to the Closer EP that brought forth tunes like "Demons" with Sophia Bel, it's impossible to ignore the sweet sounds that he makes in the studio.
Although 2020 didn't provide the opportunity to see Jerro play live, he was primed for big things after being booked for Anjunadeep Explorations as well as a supporting artist for Lane 8 on his Brightest Lights tour. Instead, he focused on delivering some fantastic mixes during the #AnjunaUnlocked livestream series as well as on stations like Sirius XM Chill and Big Beat Radio that showcased his soothing style.
Riding the wave of these mixes and releases, we can't wait to see what Jerro has in store for the realm of melodic house in 2021. One thing is for certain though, his serene sounds will keep us on a steady groove for some time to come. So make sure to stay tuned for more from him this year.
---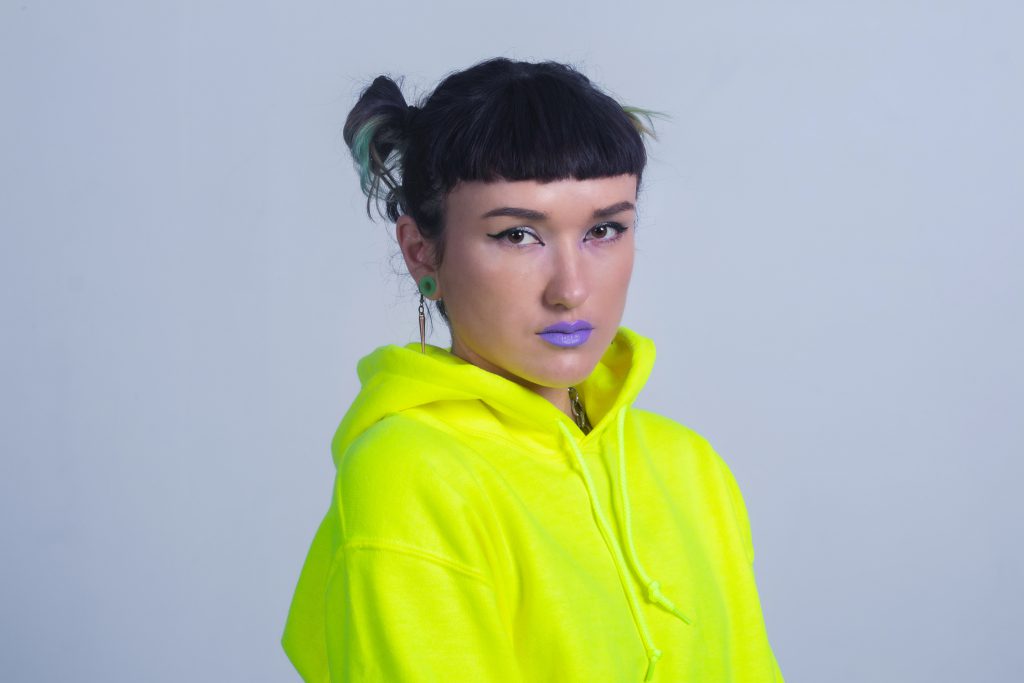 Speaker Honey
Facebook | Twitter | SoundCloud
Speaker Honey is an artist who landed on our radar at the end of 2019, but it was her releases in 2020 that had our eyes firmly fixated on this rising techno producer. Finding a home among the ranks of the mau5trap crew, she arrived on the scene last year with the Night Visions EP which immediately turned heads as she brought forth four dynamic tunes to feast on.
From there she continued on her path of dominating our speakers with tunes like "is This the Ending" with Tori Letzler that was featured on the Super Future EP, as well as "Space Arp" which found a home on the second mau5trap x Insomniac Records compilation. Throughout the year Speaker Honey also landed on a number of livestreams and guest mixes for the likes of mau5trap and Space Yacht while also spinning taking the stage in support of No Mana on his Secret Level tour and more recently deadmau5 during his run of Park N Rave shows in SoCal that showcased her skills behind the decks.
Capping the year off with Novembers Interrupted EP, we can only imagine what would have been if the pandemic hadn't interrupted the ascent of this rising star through the ranks of the scene. Get to know Speaker Honey by reading our artist spotlight on her, and make sure to follow her on socials as she clearly is off to great things.
---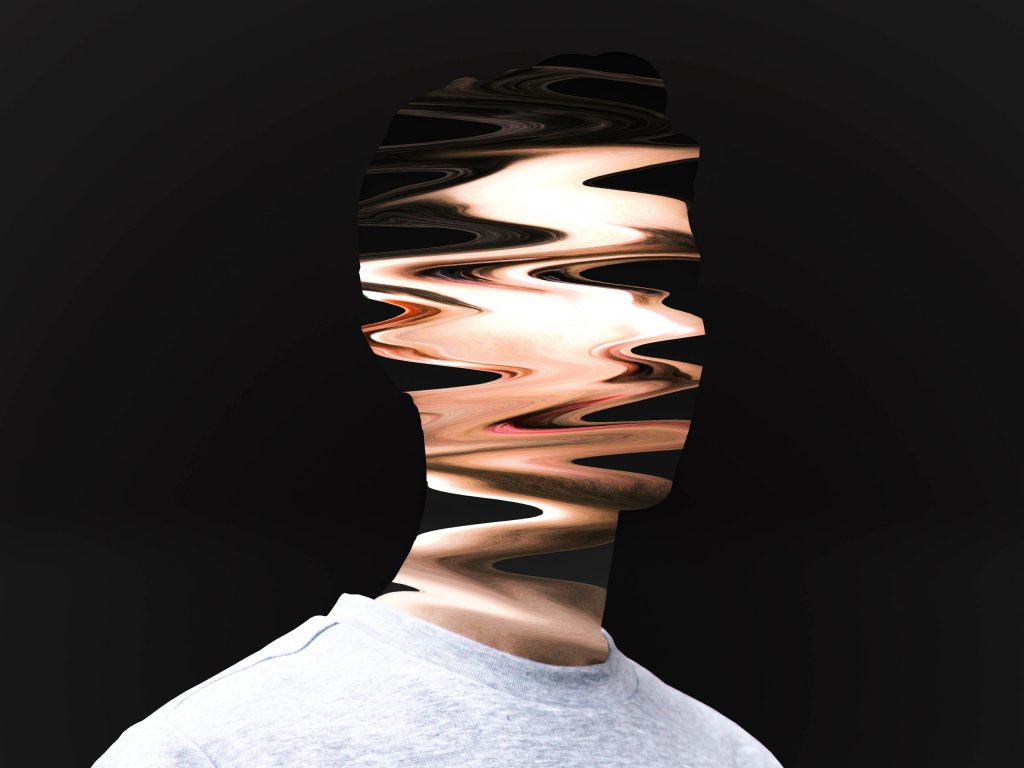 Rezident
Facebook | Instagram | SoundCloud
We now turn our attention back over to the house of Anjuna or Anjunadeep to be more specific. David Roif, aka Rezident, hails from Germany and confesses that his musical influence stems from our beloved deadmau5. As he has honed his craft from the ripe old age of 12, the now-adult Rezident has captured a style that features intimate deep house atmospheres.
Last year, Rezident has kept supremely focused as he builds his legacy with beautiful tracks that make us feel blissful and alive. Perspective on Spinnin' Deep is certainly a fan favorite and Blurred Focus is a go-to EP when we set off for a hike. Then there are tracks like "Wellenlange" that flow over like water and his five-track EP called Definition that shows off his brilliant musical craftsmanship. But, enter in Anjunadeep and suddenly, Rezident's world is flung into orbit.
Chapters is the EP that changed the game for Rezident as now he is officially on the radar of the entire Anjuna family. He has even landed on Anjunadeep's The Yearbook 2020 with "Pure." And in addition to setting the groove with his Anjuna livestream performance, he even delivered a two-hour production session on the Anjunadeep YouTube channel. With Anjuna perched strong in his corner, we just know that Rezident is here for the long haul.
---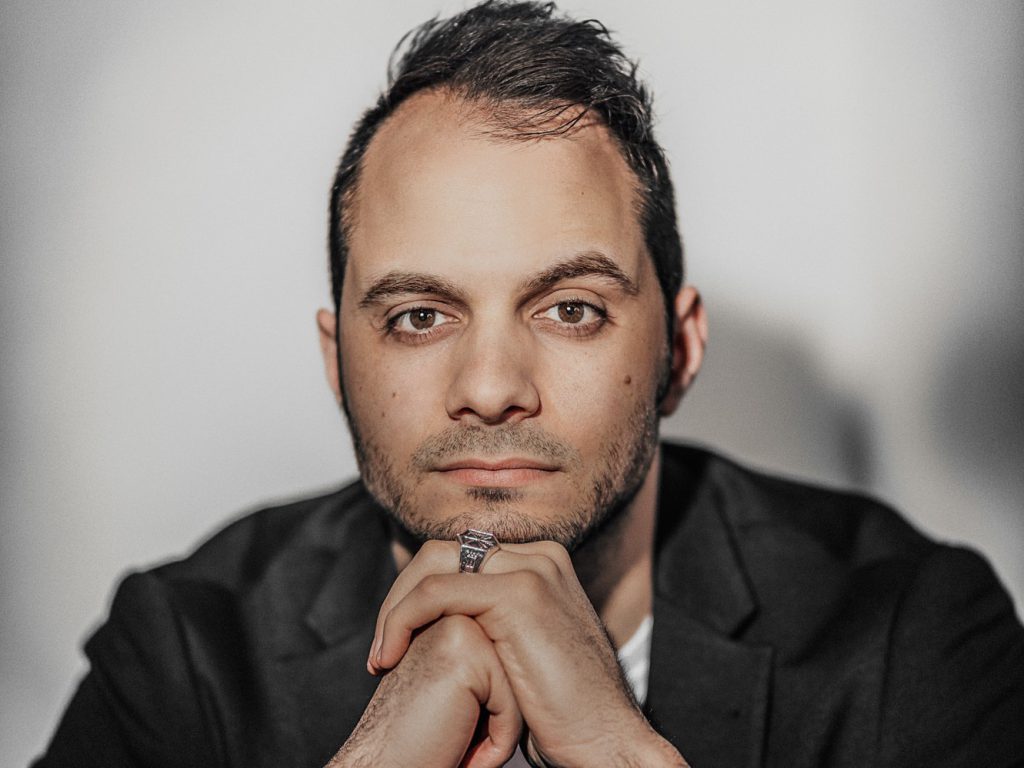 AVIRA
Facebook | Twitter | SoundCloud
One of the artists who truly blew our minds in 2020 was AVIRA. Previously releasing under the alias Assaf, the new moniker for the Canadian producer was created with the intention of drawing in a broader range of dance music lovers, and there's little doubt that he did just that. Throughout the year this melodic house and techno artist serenaded us with tracks like "DNA," "Phantom," and "Miracles" that only further proved the dynamic nature of his sound.
It wasn't just our team that fell in love with the unique soundscapes that came from his work in the studio, but iconic artist Armin van Buuren as well. The two teamed up to deliver tracks including "Mask" with Sam Martin, "Hollow," and "Illusion" that left a lasting impression on listeners around the globe. AVIRA even took the reins to remix one of Armin's biggest hits, "Communication," which is an absolute gem.
With the backing of Armada Music and the rise of melodic house and techno, the future for AVIRA is brighter than ever before. He's already shown that he isn't slowing down anytime soon with his first release of 2021, an unplugged edit of "Run To You," so check out our artist spotlight on him to dive into his DNA and stay tuned for more to come from this melodic maestro.
---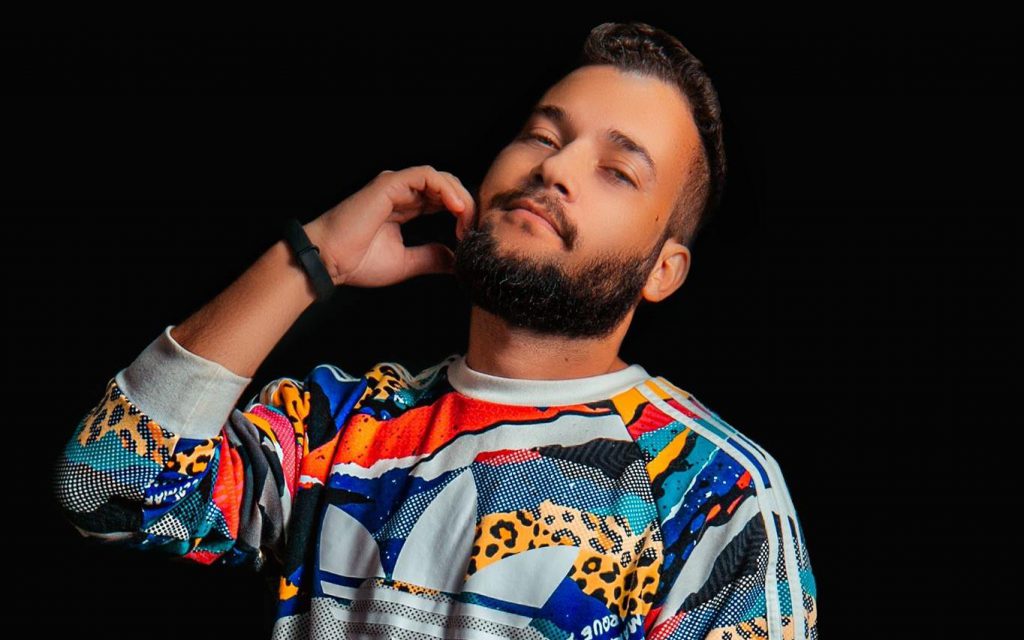 Nick Siarom
Facebook | Twitter | SoundCloud
It's time to head down to Brazil and tap into the "Trippy" musical stylings of Nick Siarom. Nick has been killing it on the production front for a time spanning back to 2014, serving up peak hour gems on labels like Audiophile XXL, Muzica Records, My Techno Weighs A Ton, Psycho Disco!, and Box Of Cats, and a vast array more. But, what makes him a major contender for our list of artists to watch in 2021 is his releases on the wild and wacky Dirtybird Records.
First up, Best Of The Birdfeed Vol 2 hosts his track "Nufunk" and this is a tune that flings out some serious festive energy. And then, of course, is "Living My Life" which landed on the Dirtybird Couchout Compilation. These two tracks have been incredibly well received by the flock. Ever since he emerged on the Birdfeed back in 2019, we just knew that he would be a staple of the family, joining in on the path of his friend Bruno Furlan.
Nick Siarom is a fun-loving artist with beats that will slap you in the face and twist your body up into a pretzel as you are shot up to the mothership. As he boasts a history of refusing to keep all of his eggs in one basket, it will be interesting to see what label he lands on next. We can only hope he keeps nurturing his relationship with Dirtybird because we would love to see him on the Campout stage someday.
---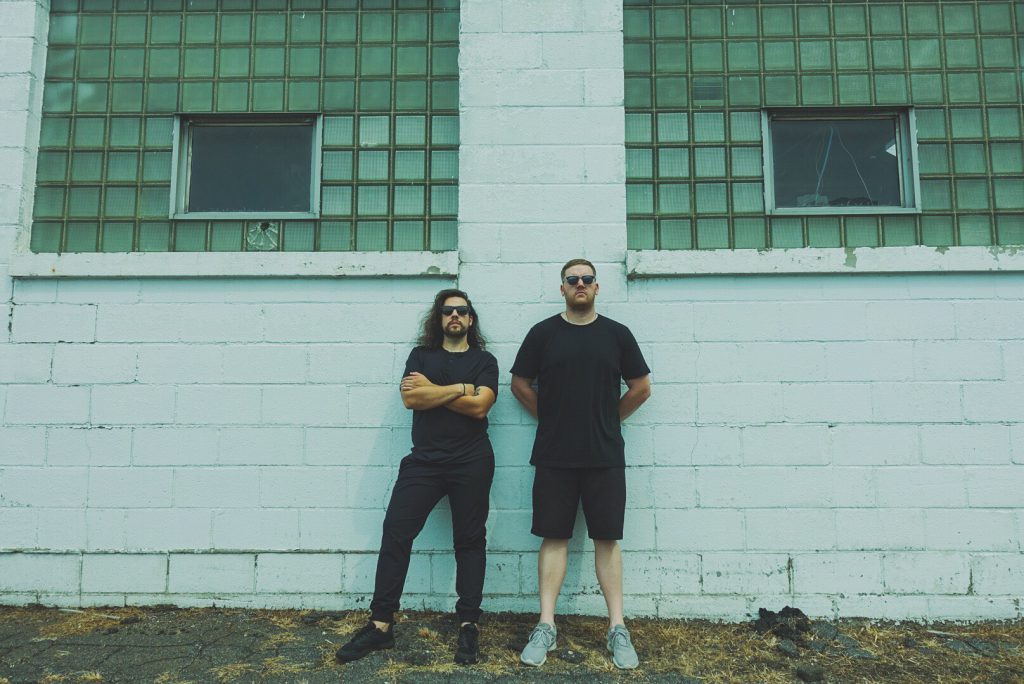 Niles Shepard
Facebook | Twitter | SoundCloud
Minnesota natives Jim Brenk and Cameron Windsor aka Niles Shepard are without question, the future of this industry. Yet another group to win the life-changing Insomniac Discovery Project, these boys have hit the ground running and the rave family is loving every minute of it! They have played at Electric Forest and EDC Las Vegas and while that is one hell of a way to kick their career into full gear, this year has delivered them even further into the limelight.
With notable releases on In / Rotation, Slothacid, and Box Of Cats, Niles Shepard keeps their fans quenched with music that makes us feel like everything is right in the world. Just check out "Sumthin" which was featured on Rotate Vol 2 because this is a track that is soaked with quirky swag. And then there is Follow Me on Sacha Robotti's Slothacid imprint that you simply can't ignore as well as the two-track EP will take you straight to crazy town. Top it off with "Man Overboard" on Box Of Cats Litterbox 09 and it's easy to see why these guys have stardom at their fingertips!
While 2020 may have not brought an enormous amount of new Niles Shepard music, we got to vibe with the boys as they rocked our world during the Desert Hearts livestream for the Slothacid takeover and GoodTV with Justin Martin. Of course, there is also their guest mix for Insomniac's Projections Radio 008 that whisked all the stress away. Our advice, don't take your eyes off of Niles Shepard for even a second because I believe that the best is yet to come!
---
Which house and techno artists do you have your ears tuned to and think will make some moves in 2021? Let us know!