After releasing his second EP on This Never Happened, Pantheon, we caught up with Jerro to chat about his production style and path to becoming a DJ!
---
If you're a fan of the melodic styles of dance music coming from This Never Happened then Jerro is an artist who should be on your radar. Bringing sweet sounds to speakers near and far from his home base in Belgium, he continues to impress and build off of each release that surfaces and has become a frequent name that appears in Lane 8's seasonal mixes.
After being featured on Root To Branch Vol. 3 with "Vrolix" and two collaborations with Rylan Taggart, "Memories Never Die" and "Signal," last year, his growth in 2019 has been impossible to ignore. Back in April, he dropped a five-track EP dubbed The Fool, and now with the winter months on the horizon, he's unleashed four more tracks for listeners to vibe out to on the label, Pantheon.
Looking to gain some more insight into his beginnings, recent release, and what's on the horizon, we caught up with Jerro for a quality chat. Take a listen to the Pantheon EP below, download or stream it on the platform of your choice, and read on for our interview with Jerro to dig deeper into this rising star's career!
Stream Jerro – Pantheon EP on Spotify:
---
Hi Jerro, thanks for taking the time today to chat with us. Let's start off by taking a look at your new EP Pantheon! Can you share what the production process was like? Were these created with the release in mind or were they separate projects?
Yes and no. The first track I signed from this EP was "Lido," I finished that one a couple of days before my The Fool EP got released in April. After the huge responds that release got, I slowly starting thinking about how I wanted a follow-up EP to sound like. That's when I started writing "HYE" and after that "Pantheon". I wanted to close out the EP with a more club track, and that's when I started with "Coil".
So basically it started with a separate project, but it ended with an EP in mind.
This is also your second EP on This Never Happened! What has it been like working with and receiving support from Lane 8 on these releases?
Honestly, like a dream coming true. I've always been a huge fan of his music and when I started writing these melodic house tracks, his music was (and still is) a huge inspiration for me. Being part of his label and receiving his support means a lot to me. When I signed my first tracks on his label, that gave me a huge confidence boost and I started realising more than ever that making music was something I wanted to do for the rest of my life. Can't tell you how proud I always am when I say my name on a TNH artwork, or hearing he's been supporting my music on his live shows or seasonal mixes!
Beyond your solo work, you've also teamed up with Rylan Taggart on a few tunes that have really hit the spot. What brought you two together and does working with someone else alter your production flow?
I sent a demo from me to Rylan back when I was making more Progressive Trance songs. That demo was a faster version of our track "Memories Never Die". He liked the idea behind it but wanted to make the track much slower. He changed the sound design and arrangement of the track, and when I first heard that updated version, I started releasing my melodies sounded way better when the BPM was slower. From that moment I started making more deeper and melodic music.
For "Signal," I had this rough idea for the bassline, plucks and vocals which I sent to him. Rylan added his nice sounding drums and before we knew, we had a second track ready! I wouldn't necessarily say working with someone else alters my production flow, but I like it when I get new ideas hearing other producers working with my ideas.
One of the things that stands out the most to me is your ability to take listeners on a journey. What influences contributed the most to you developing a passion for this style of music?
To me, listening to music is a way of shutting off everything and let your mind and fantasies take you to different places. I've always had this feeling, even when I was a kid. No matter how bad things can go, when I plug in my headphones and listen to my favourite songs, it always changes my mood and I feel more relaxed.
Because music gives me this kind of feeling, I want other people to experience this feeling with my music as well. One of the biggest compliments I got from my last EP was how people would listen to my tracks during difficult times and how it helped them get through it.
You'll also be joining Lane 8 on five of his dates in Europe on the Brightest Lights tour. What's your approach to performances like this? Do you typically play mostly your own music or find yourself curating tracks from artists similar to your style?
A bit of both. Of course, I'm going to play a lot of my own tracks, but there's so much good music out there and it would somewhat be a shame if everyone just played their own tracks. Very excited to start playing live!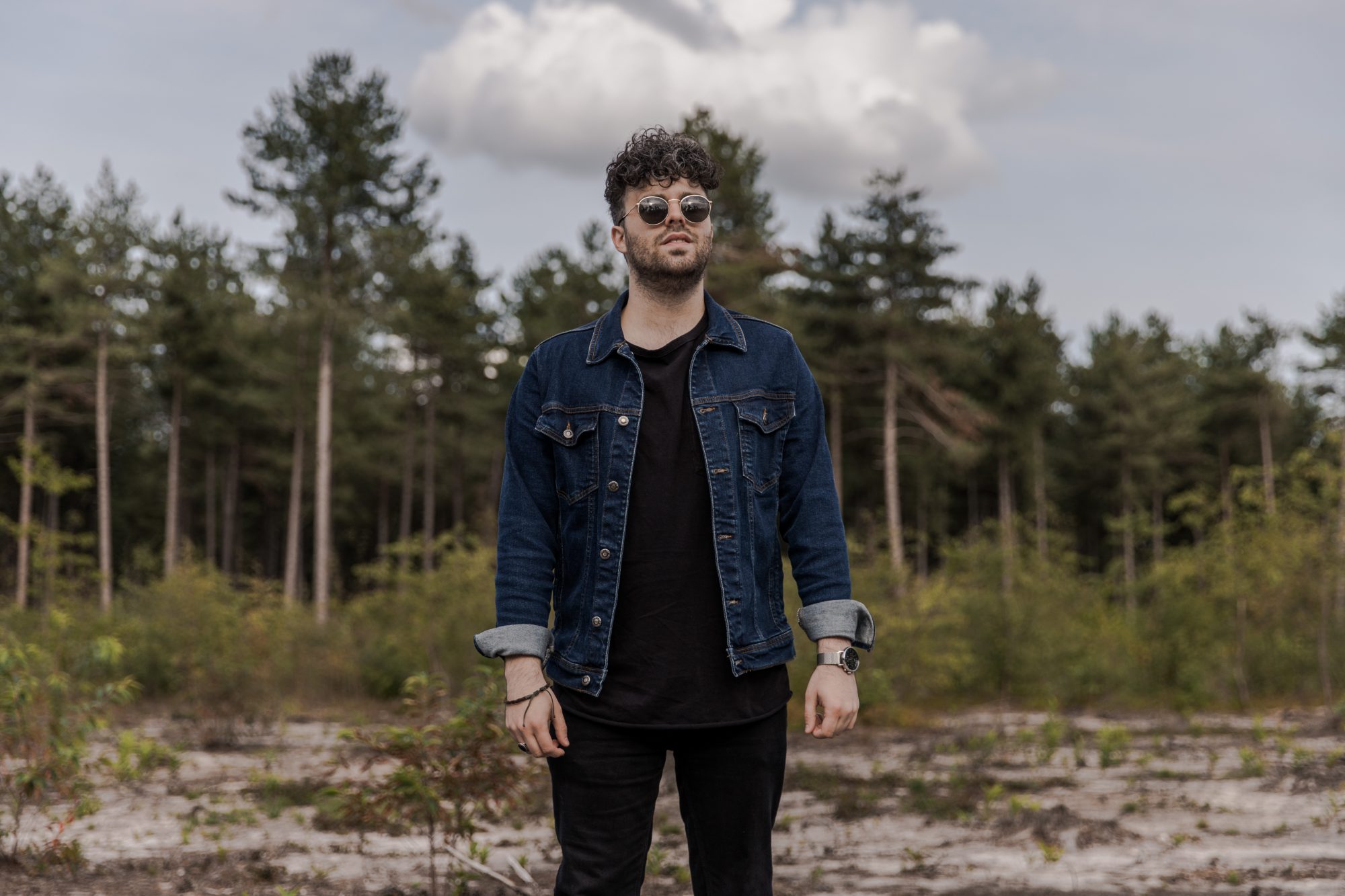 Looking back in the past, how did you develop a passion for dance music and when did you decide to pursue a career as an artist?
I started developing a passion for dance music when I first heard the track "Pjanoo" by Eric Prydz. I used to listen to a lot of rock music around that time, but something about that track hit me like no other had before that. That's how I slowly got into dance music, and not long after I bought my first turntables and learned how to mix tracks together.
I decided to fully pursue a career as an artist around two years ago. I college and I was doing job interviews for jobs which I didn't really was interested in. Not long after, I had an opportunity to start with a company, but the night before I was signing my contract, I had a long talk with my parents. I told them I really wasn't interested in taking that job but instead wanted to go for a career in music.
They always knew I had a big passion for music, but were a bit reluctant about the idea, especially since all of my friends started working and stuff. But they knew how much this meant to me, and they decided to support me in every way possible. For that, I'm always going to grateful to them for giving me this chance! They actually told me last week how proud they are of everything I'm doing right now, and that meant a lot to me!
As an artist who is growing in the scene, what do you feel has been the biggest piece of advice you've received so far in your career?
To never give up. I came across so many disappointing moments, but I always kept going. For example, when you put your heart and soul into a track which you worked on for 40+ hours, and you get no response from any label, that's the worst feeling ever. But every artist has had these moments, and the only way to make things work is to keep working – even if it feels like everything is against you.
Finally, with 2019 nearly over and the new year on the horizon, what are some of your goals and ambitions you want to achieve in 2020?
My biggest ambition for 2020 was to start touring, so that was a big check off my bucket list. Other then that, I want to keep growing as an artist and keep developing "my sound". I have some big things planned for early next year which I'm super excited about!
---
Connect with Jerro on Social Media:
Facebook | Twitter | Instagram | SoundCloud