Rising German producer Rezident follows his recent Chapters EP on Anjunadeep with the Definition EP, that's out now on Opposition.
---
22-year old David Roif, better known as Rezident, came of age with a generation that had complete access to digital tools at their disposal. After being inspired early on in life to create electronic music after hearing a ringtone on his sister's friend's phone, he acquired some basic digital music creation tools and never looked back. Citing artists like deadmau5 and Bicep as influences, he's since developed his own signature style that has caught the ear of tastemakers and fellow artists alike.
The reset that has been 2020 allowed Rezident to truly double down on the future of his music career. He has worked tirelessly in the studio to hone his production skills, yet has still found time to guest host a few radio shows and appear on various livestreams. Now, just weeks after the release of his latest EP, Chapters, Rezident is has unveiled his latest masterpiece for fans to listen to, the Definition EP. Out now on Opposition, this five-track release is a testament to his maturation as an artist.
Listen to the Definition EP on Spotify or your favorite platform, and read on for a deeper dive into the latest release from Rezident!
Stream Rezident – Definition EP on Spotify:
---
Rezident opens the EP with the smooth track "Artifacts," a lovely introduction to what lies ahead.
The lead track is smooth and beautifully builds on itself as it carries us into the heavens. Rezident's sound has been described as "bridging a most unique gap between celebration and therapy" and "Artifacts" definitely holds true to this description. I can just as easily see myself crushing at the club or chilling on my sofa when this track is playing.
"Finders Keepers" is more on the therapy side for me. Not that I would stop dancing if it played at the club; on the contrary. However, the gentle and very deliberate build puts me into a slightly meditative state, and thus, I think therapy. Yet when I'm at the club and a song like this plays, I simply find my crew and get shoulder to shoulder so we can meditate through our movement together on the dancefloor.
As the track continues, it begs for more movement, and I will happily oblige. I always welcome songs that pull me up and make me feel like I can float above the crowd; this is one of those for sure. Just when I feel weightless the "Finders Keepers" closes on a surprisingly darker note. I love that surprise.
We continue our journey with "In Veins" which has a playful dichotomy between the rhythm and melody in the intro.
The offbeat overlay of the two on "In Veins" forces the listener to focus in and truly feel the music. Just as we're wondering how deep we'll get pulled in, Rezident changes it up and releases its grip on us in a way that allows us to interact more playfully with the sounds. This track progresses through that pattern a few times before driving us to a crisp finish.
As we gently ride the opening wave of "Want It All" the need to move is strong. This is a steady and true, if lighthearted, track for the local club and it is definitely a crowd-pleaser. The complex layering of themes throughout will have us shifting between dancing with feet firmly on the ground and those moments of weightlessness.
The EP closes with Rezident's first vocal track, "Remember You This Way."
The highly tuned vocals on "Remember You This Way" are otherworldly, a perfect foil for the grounded sounds that make up this track. With a consistently driving yet subtle beat, we move forward through various luscious soundscapes and transitions. It carries on a clear path as if hiking a trail that has many ups and downs and turns, while clearly getting the hiker to a beautiful summit overlook. To me, this song feels like a sampling of all the techniques used elsewhere on the EP which makes it a great bookend for this release.
Be on the lookout for more to come from Rezident. I'm certain you will not be disappointed!
---
Rezident – Definition EP – Tracklist:
Artifacts
Finders Keepers
In Veins
Want It All
Remember You This Way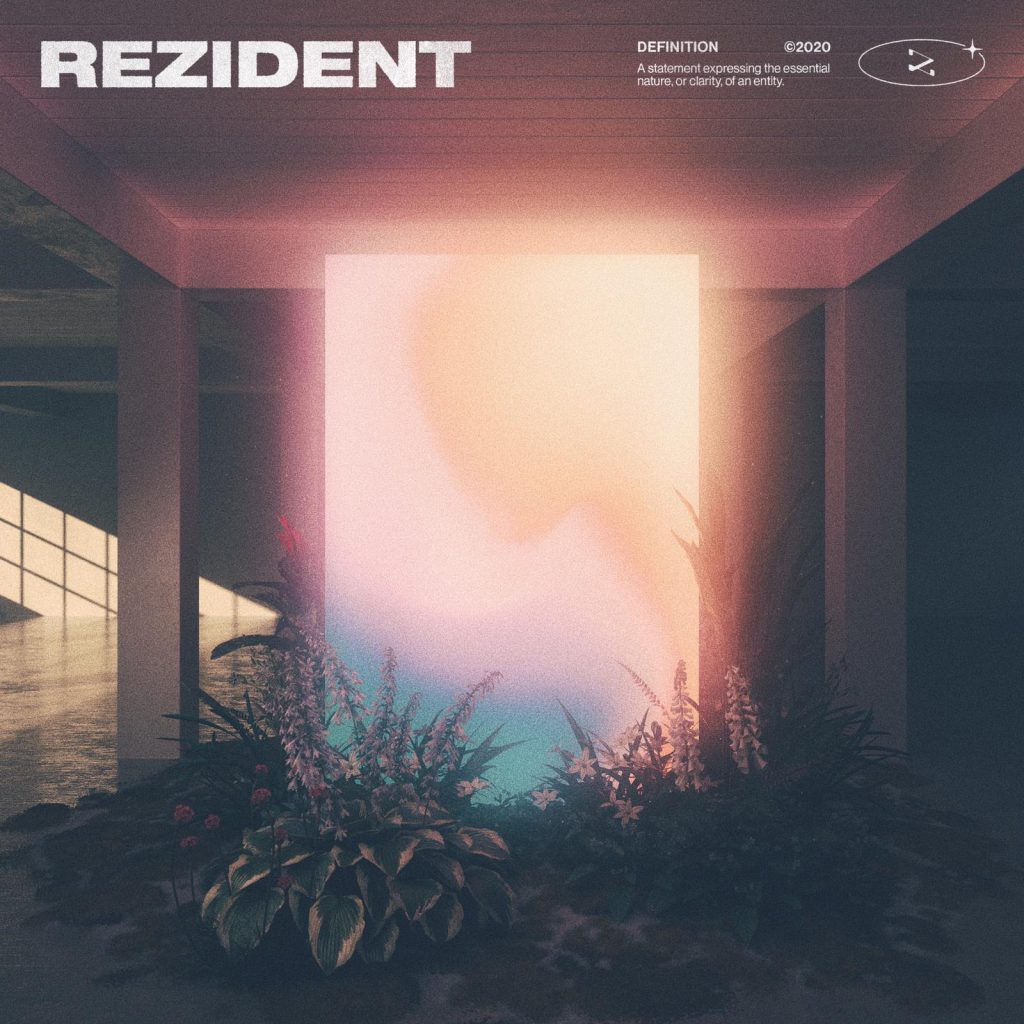 ---
Follow Rezident on Social Media:
Website | Facebook | Twitter | Instagram | SoundCloud | YouTube | Twitch