No Mana gets candid about his debut album Secret Level, his first headlining tour, and reflects on his growth as an artist in the scene.
---
It's been four years since we've chatted with No Mana, our favorite 8-bit lover and electro house producer. Despite every curveball that the new decade continues to throw at the world, he's risen above with the release of his debut album Secret Level via mau5trap in February. He also embarked on his first headlining tour Secret Something with support from fellow label mates Sian, Speaker Honey, Sysdemes, and Bentley Dean. (Unfortunately, due to COVID-19, No Mana postponed the remainder of his tour.)
Needless to say, No Mana continues to blow people away with his unique sound and impeccable library of music. Although he remains relatively low-key about his identity and origin story, it's safe to say that his music is his identity. His music continues to resonate with listeners around the world, and that's what truly matters at the end of the day.
After all these years and being stunned by his album that swept us away to a serene soundscape, we caught up with him to talk about his debut album, the tour, and more. So listen to No Mana's debut album Secret Level on Spotify below, stream and purchase it on all platforms, and read on for the full conversation.
Stream No Mana – Secret Level on Spotify:
---
Hi No Mana, thanks for taking the time to chat with us today. Let's start off by talking about the Secret Something tour. How has it been traveling across the country on your first headlining tour?
Thanks for having me! It's been pretty cool since a majority of the shows I have played before the tour was as a supporting act, so it's nice to see people show up for my own thing.
And what have been your favorite places to visit and play? 
Other than that insane release party at Avalon Hollywood, LVL/Temple in Denver was one of those venues I haven't been to before. It's by far my favorite of the tour in terms of how visually pleasing their venue was. And the sound was phenomenal, which is kind of my deciding factor in whether a show is gonna be good or not most of the time—aside from the crowd of course.
My favorite spots to visit so far have been Brooklyn and Chicago. I would be lying if I said it wasn't for the pizza. San Francisco was cool, too, since I got to bring my friends on a road trip and hang out there for a bit.
I had the pleasure of watching your set at the Avalon Hollywood on Valentine's Day after your album was released. Merch sold out quickly and it was packed inside, how does it feel to know that so many people are connecting with your music?
Thanks! It's unbelievable, and that's kind of the feeling I've been getting this whole tour. Avalon was the first time I've felt that feeling of connection on that scale since there were so many people having fun with some nonsense I made in the bedroom.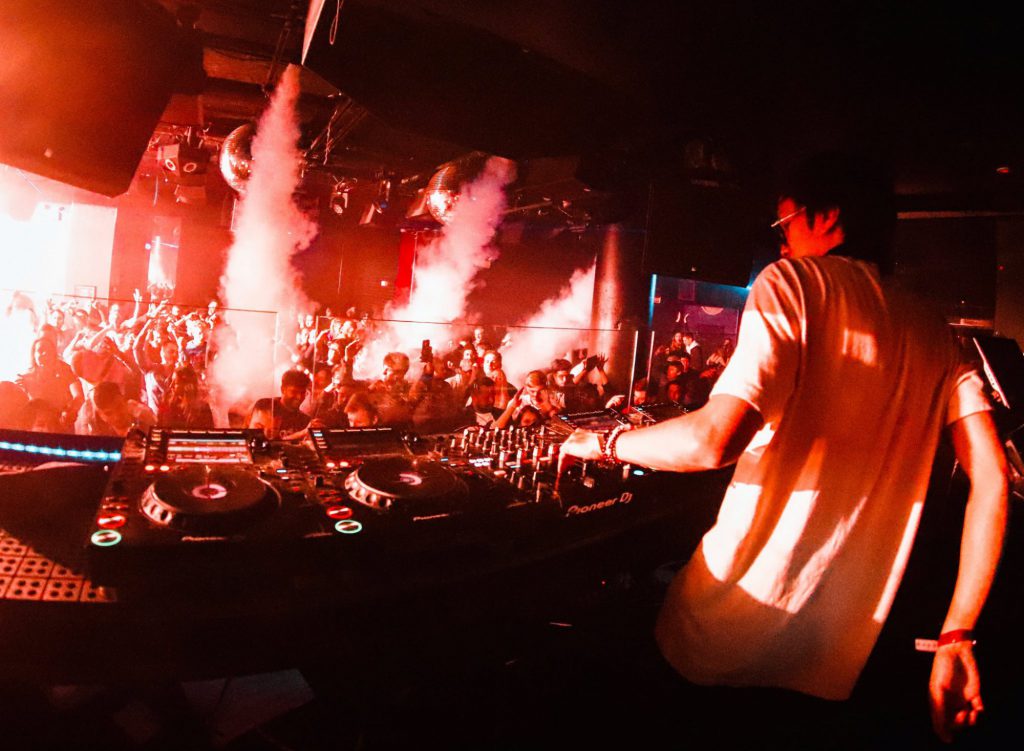 Back to the album, "Strangers," "VVVR," and "Bed of Stars" are incredible tracks on Secret Level. They all possess something unique and mesmerizing. Can you talk about the inspiration behind those tracks? 
"Strangers" is my personal favorite. I actually wrote the melody after a weekend at EDC— which usually tends to be the best time to come up with a melody for me.
"VVVR" is actually something I made years ago. It was difficult to release for whatever reason, and, for the time being, it was my favorite thing to play in live settings. I'm kind of thankful I've waited some time until the production of it evolved to how it is now. The name stands for "virtual, virtual, virtual reality", and it comes from a funny concept I like to think about which has to do with removing a layer of reality (whether it's a simulation, video game, or whatever), and realizing you're still in a simulation so you remove that layer of reality, and so on.
"Bed of Stars" has a meaning that I can't really explain. I don't even know how that track even started, it kinda just showed up out of nowhere. But I liked it, so I put it on the album.
And for "Strangers" when did you realize that Jantine was the perfect choice for vocals? What was that creative process like? 
I found her through management after I had been sent a bunch of demos. I liked her voice and decided she was quite fitting for "Strangers." We went back and forth once as we had our own creative freedom to do what we want, while the music was doing the talking. Simple as that.
For any creative, there are moments that you can experience Writer's Block. During the creation of Secret Level, how did you deal with any creative blocks that formed?
Funny you ask because I think every track came out pretty quickly from start to finish. The longest process is refining the tracks, especially with mixdowns and mastering. Even with "VVVR," it became a full-length track in less than a few days—it just took years and years to refine and alter sounds especially as I was changing as an artist.
I haven't had a bad writer's block yet, particularly one that's months on end. The worst was probably a day, and during that time I usually just experiment with sounds or force something down so I get a ball rolling to be productive again. The times I'm not making music are probably just when I'm touring, animating, or procrastinating with friends at a bar or something.
The last time we spoke was back in 2016 after you released the Game Over EP. How do you feel you've grown as an artist since then?
I don't even feel like I'm the same person! The style of music hasn't changed because of how strict I am with that aspect, and I think I've even gotten more strict about it during the making of Secret Level.
Contrarily, I used to dance around techno a bit because it was really fun to play in label shows and B2B settings. However, I find myself feeling more at home with making something more along the electro house lines, so I've decided to stick with that which may be more long-lasting to me, personally. Also, I think making pixel art really switched up the way I handle the project now since visuals go hand in hand strongly with music in general.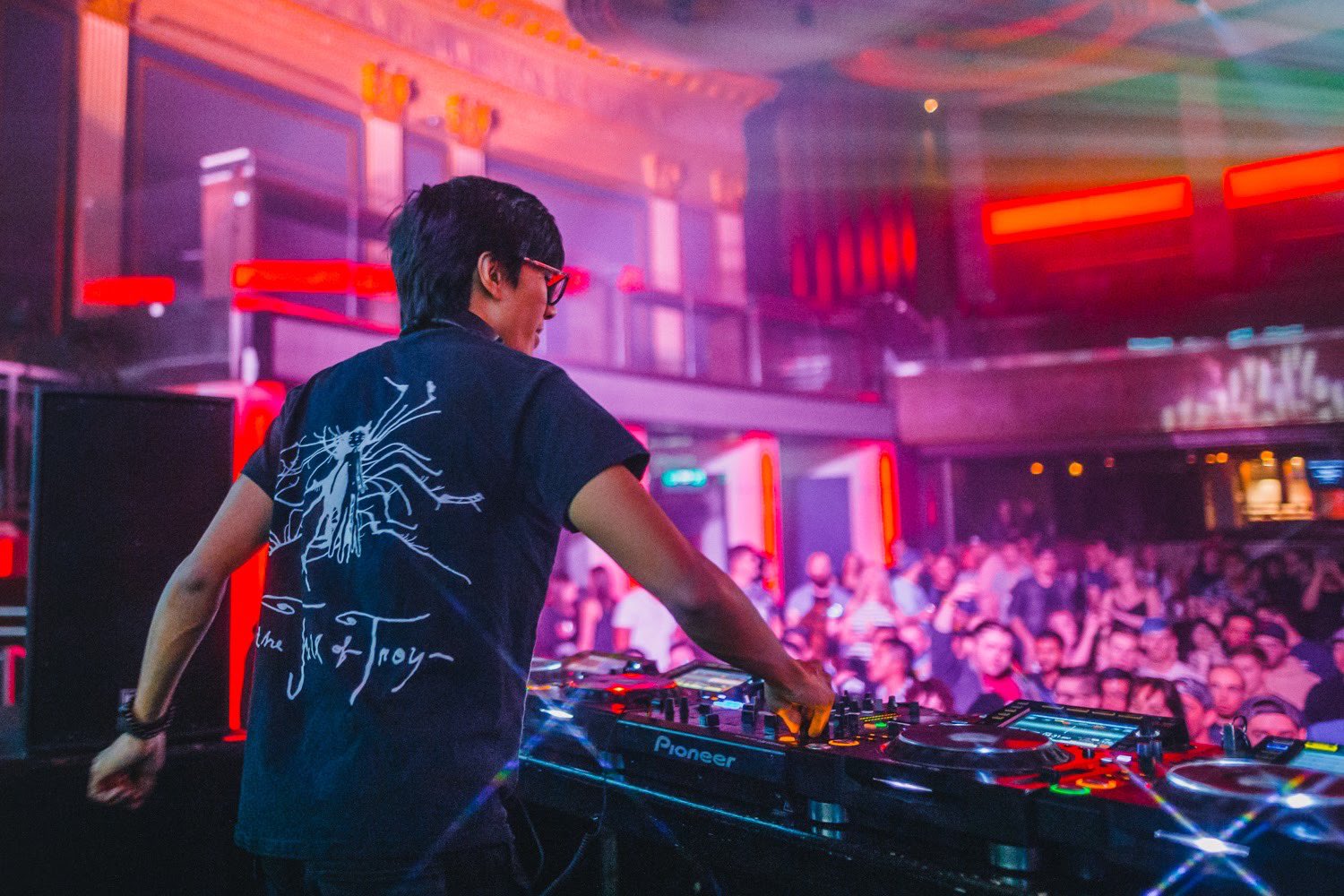 Looking over your entire career, what are the three most important things that you've learned since your first release and would give as advice to those looking to pursue a career in dance music?
Priority number one is health and happiness, and this may include food, exercise, hobbies, activities, friends, relationships, whatever (I'm also assuming music is included in this list). I use this to draw inspiration.
Focus on the music (and the fun of it, of course), that has always been priority number two in my life. The music will be your keys to anywhere you want to go in your career. If you ever find a problem in your career, the answer usually is to make more music. The better you get at making music, the better the leverage you have towards all other non-music aspects of your career.
Networking is priority number three, that's what's going to get you opportunities. Use the internet for that.
On Twitter, you did a poll about a possible collaboration with Lil' Texas. Both of your styles are completely different. How do you see your styles blending together and is that collaboration in the works?
Honestly, I have no expectation of the kind of sound that would be. It's one of those things where it's more of an experiment of what it would be like if I mash two unsuspecting ingredients together. The collaboration isn't in the works—I just love the guy.
Finally, describe your sound in three words. (You can't pick a genre.) 
Repetitive, nostalgic, and drunk. Am I doing this right? 
---
Follow No Mana on Social Media:
Website | Facebook | Instagram | Twitter | SoundCloud