mau5trap and Insomniac Records make a glorious return with the second volume of their collaborative series featuring 12 fresh tracks.
---
Last year, Mau5trap and Insomniac Records joined forces to deliver a beautiful ten-track compilation album to the dance community. The first album included heat from artists like Sysdemes, Golf Clap, Ghost Dance, and more which all left a lasting impression. Fast forward to today and we're getting another batch of tracks from 12 unique artists on mau5trap x Insomniac Records: Volume 2.
The second compilation is packed with house and techno tracks, with a few unexpected gems. For instance, No Mana blesses us with a continuation of his previously released collab "Bad Things," titled "Badder Things." It's the second part of the track that we didn't know we needed in our lives but is a welcome surprise.
Then there's heat from HVDES with "Memory of U" and Tommy Trash with "4U," Both artists shine in the spotlight and deliver something unique and out of the ordinary in comparison to their counterparts. But the release only gets better from there as Speaker Honey comes in hot and demands all your attention with "Space Arp," SVNF8 brings all the techno vibes with "Fuzzy" and Bentley Dean casually entangles us in distortion on "Avoidant."
And don't worry house fanatics, there's plenty of fresh tunes of you too. NOISES leaves a stellar impression with "Work," Plastic Robots and Steve Darko bring the house down with "Time's Up," and Kyle Watson delivers on "Way Down." if you want something a little heavier than you're going to adore "Pass That" by Jay Robinson and MASTERIA. Lastly, there's something for those looking to zone out with a little melodic feels tossed in the mix. Give a listen to "Within Reach" by Body Ocean and get vulnerable with "Four Letter Word" by Casmalia.
This compilation introduced me to many artists that I wasn't aware of before, but that is something that's truly special about compilation albums. It's a great opportunity to find new artists and expand your interest in dance music.
Take a listen to the mau5trap x Insomniac Records: Volume 2 on Spotify below, download or stream it on the platform of your choice, and tune in to their livestream this weekend to catch the artists on the compilation!
Stream mau5trap x Insomniac Records: Volume 2 on Spotify:
---
mau5trap x Insomniac Records: Volume 2 – Tracklist:
No Mana – Badder Things (feat. Fay)
Kyle Watson – Way Down
Tommy Trash – 4U
Plastic Robots, Steve Darko – Time's Up
Speaker Honey – Space Arp
Jay Robinson, MASTERIA – Pass That
SVNF8 – Fuzzy
Body Ocean – Within Reach
HVDES – Memory of U
Casmalia – Four Letter Word
Bentley Dean – Avoidant
NOISES – Work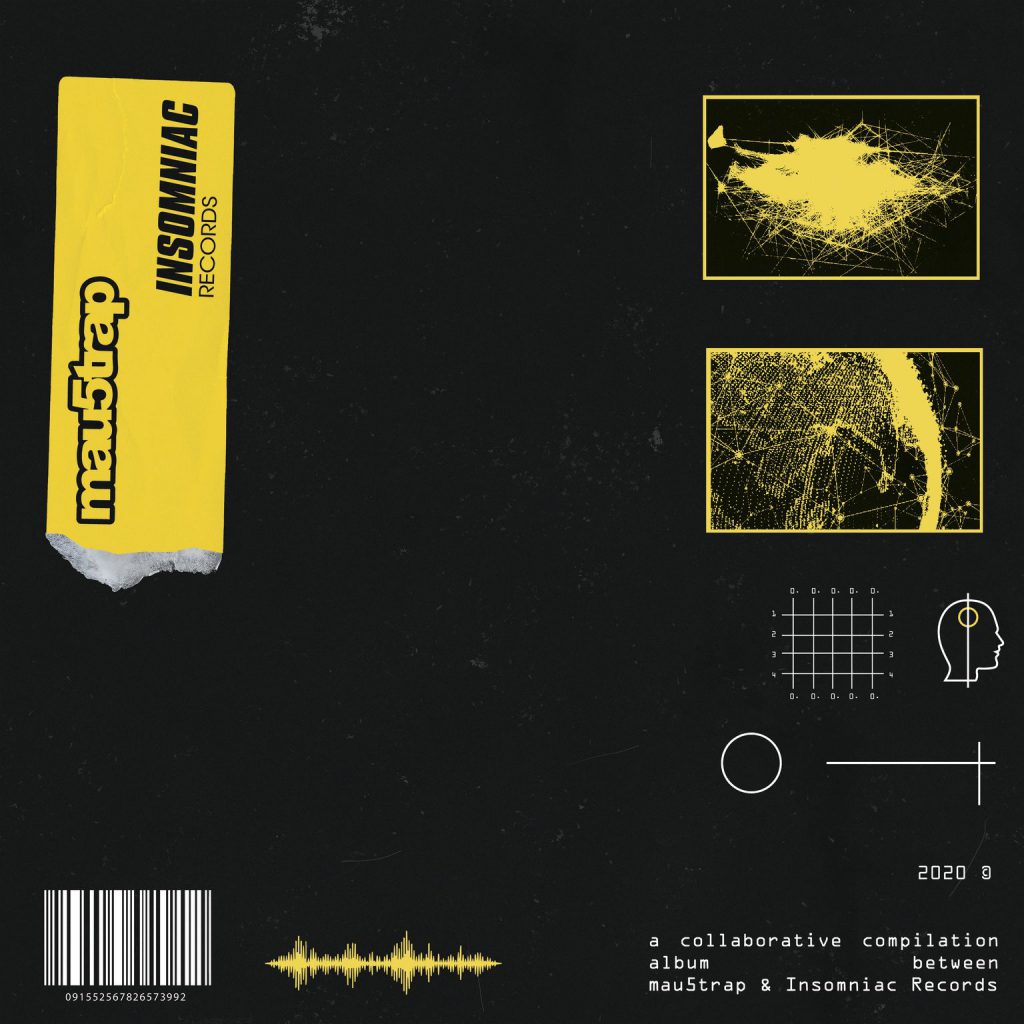 ---
Connect with mau5trap on Social Media:
Website | Facebook | Twitter | Instagram | SoundCloud | YouTube
Connect with Insomniac Records on Social Media:
Website | Facebook | Twitter | Instagram | SoundCloud