Sacha Robotti is on fire with his brand new two-track EP, The Kitty, as he digs deep into his open to close tour following the launch of Slothacid! 
---
It is a great week for the house music family as our beloved Sacha Robotti has come correct with two brilliant new tracks! Just in time to whip us all up into a frenzy at the midway point of Sacha's Welcome To Slothacid North American tour, the refreshing essence of a brand new imprint has lit a fire in Sacha, pushing him to tap into the most creative crevices of his psyche! Playfully dubbed The Kitty EP, we come face to face with a tune that has been making massive waves on the live front for over a year now, while the second dishes out an eyebrow-raising mic drop moment.
Let's begin with "The Kitty Track." It comes fully loaded as techno inspiration meets the animal kingdom, slamming us in the eardrums with a broad array of crunchy beats, adorable sound bytes, and sexed-up lyrics delivered by American festival fashion temptress Paris Sinclair. The one thing that I always look for when it comes to Sacha Robotti is the unique sideways character that makes his music perfect for throwing all seriousness out the window. "The Kitty Track" is the purest expression of his light-hearted yet profound personality and I simply can't stop throwing it on repeat!
It is now time to take a deep breathe and ask yourself one simple question. Are you ready for a little bit of controversy?
Well, Sacha certainly is and if I have any inkling of how our industry has become torn on this issue, I feel like "When U Clackin" with Sammy Legs is going to remain the talk of the town many for years to come. It teaches a little lesson on the do's and don'ts of the dance floor when it comes to the art of clackin' the fan. No matter where you stand on the topic, Sacha teaches us how to do it right with a bouncy tech house drive that is too insatiable to ignore! Personally, I can't wait to hear all the fans clackin' in unison every time this track is dropped. Sorry, not sorry!
Purchase or stream The Kitty EP on your favorite platform!
Stream Sacha Robotti – The Kitty on SoundCloud:
---
A few words from Sacha Robotti about the production of The Kitty EP:
"The Kitty Track" by yours truly ft. Paris Sinclair, started as a loop in the studio with JTJ: a sombre bassline and kind of a dark vibe that for some reason made me think of a little lost kitten in an industrial world. The idea was to lace vocals over the beat, playfully and with double-entendres. Paris did a great job improvising on the kitty theme, and her vocal performance strikes a perfect balance. Is this track about a furry animal? Is this about a female? Is this about a party substance? Have you got a ball of yarn for kitty to play with? I'm happy to finally release this fan favorite on Slothacid, after playing it for a year and a half at every show of mine!"

"Another "fan favorite", this time in a more literal sense, is my collaboration with Sammy Legs "When U Clackin". This track started out as an ironic social comment about fan clacking at festivals with high temperatures, which caused an IMO minor upset on dance floors that has been elevated to a full-blown scandal in the Twitter and Reddit Universe. Of course we shouldn't make fun of people who don't like fan clacking noises, but we also know that fans with fans will most probably always exist and will most always cheerfully keep clacking. To find a compromise we wrote this track which is a manual, an attempt at trying to "educate" the crowd – tongue in cheek, obviously – to clack their fans on beat so we as DJs don't get too distracted by out-of-beat-fan-clacking. Long story short – when U clackin, clackin for me, I want you clackin on the beat!"

– Sacha Robotti
---
Tracklist:
Sacha Robotti- The Kitty Track Feat. Paris Sinclair
Sacha Robotti & Sammy Legs – When U Clackin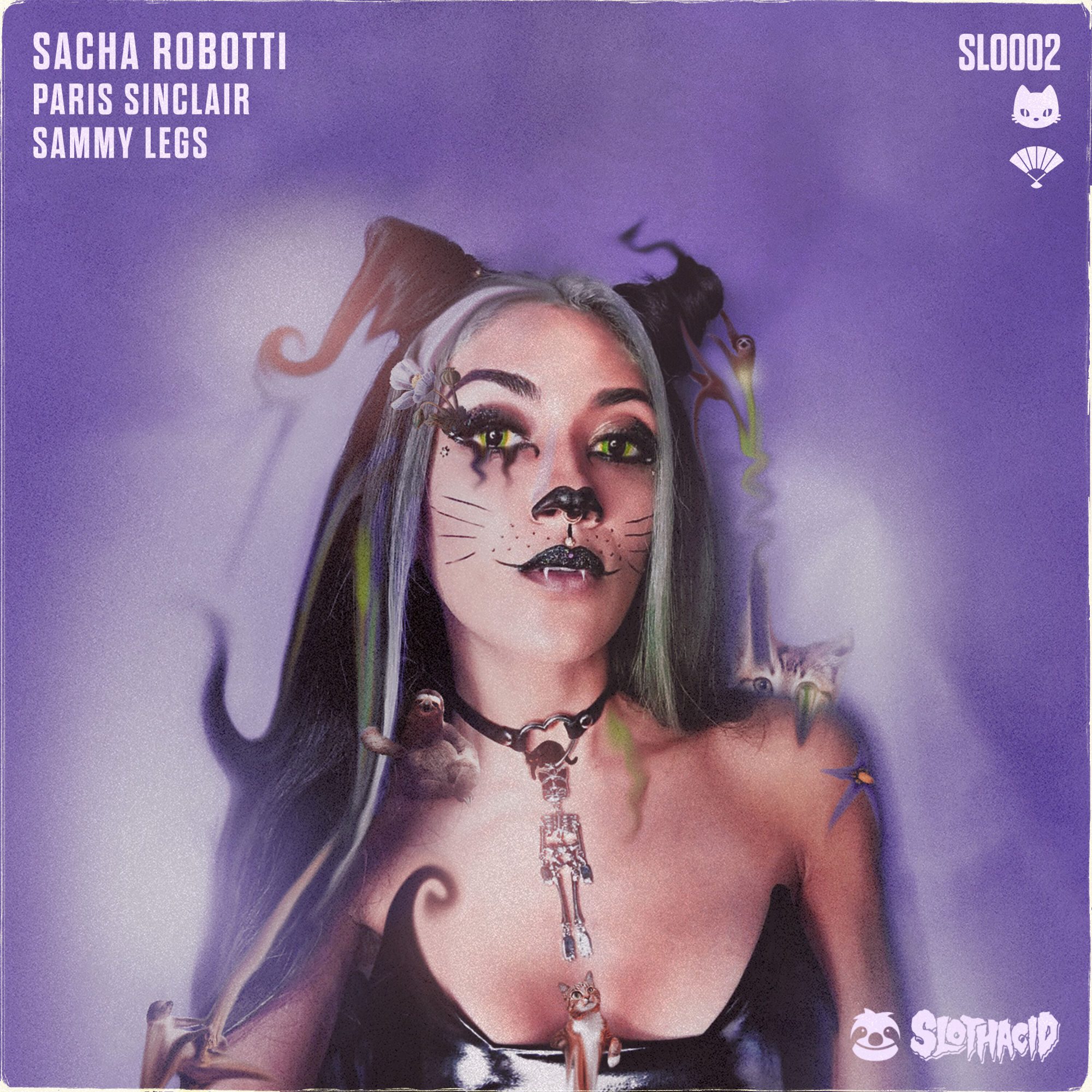 ---
Connect with Sacha Robotti on Social Media:
Website | Facebook | Twitter | Instagram | SoundCloud