House of Hustle looked to the Southern Hemisphere for their final, banging release of last year with Brazil Hustle 2020.
---
It's no secret that South America has become a hotbed of talented artists in the dance music scene and those from Brazil are helping lead that charge. While some major names call the largest country on the continent home, there is a growing number of artists in the ranks of the house and techno community who are making an impact of their own. So as they closed out 2020 and welcomed in 2021, House of Hustle looked to shine a light on that thriving scene with Brazil Hustle 2020.
Out now for your listening pleasure, Brazil Hustle 2020 brings forth 12 delicious house tunes to groove away to in the first days of the new year. Compiled by Brazilian artist and longtime friend of House of Hustle, L.O.O.P, it's filled to the brim with stunning sounds to explore from other artists like Nick Siarom, Mnk4, and CityBoyz, to name a few.
Some of the standouts that will get anyone moving to the beat include Danny Kolk's "Ritmo Embrazado," Blinkbass' "On The Cloud," and Noise Clap's "Tripped" which all offer up warped sounds and funky vibes. A personal favorite is Dry Martini's "Smooth" and just as its name implies, a smooth-rolling house tune that will warm your soul. And you can't ignore L.O.O.P's own tune that is featured on the compilation as he asks "Are U Ready" with an energetic bassline and alien-like sirens sounding off that will ignite any makeshift dancefloor!
Listen to Brazil Hustle 2020 on Spotify or on your preferred platform, and stay tuned for fresh releases on House of Hustle in 2021 by following them on their socials!
Stream Brazil Hustle 2020 on Spotify:
---
Brazil Hustle 2020 – Tracklist:
Nick Siarom – Trippy
Danny Kolk – Ritmo Embrazado
L.O.O.P – Are U Ready
Blinkbass – On The Cloud
PHONIXX, Resteed – Dança
Dry Martini – Smooth
unwalk – Chronos
Noise Clap – Tripped
Mnk4 – Perfect Speech
CityBoyz – Chase
Linkage – I Need Girls
Sam Shelby – Vem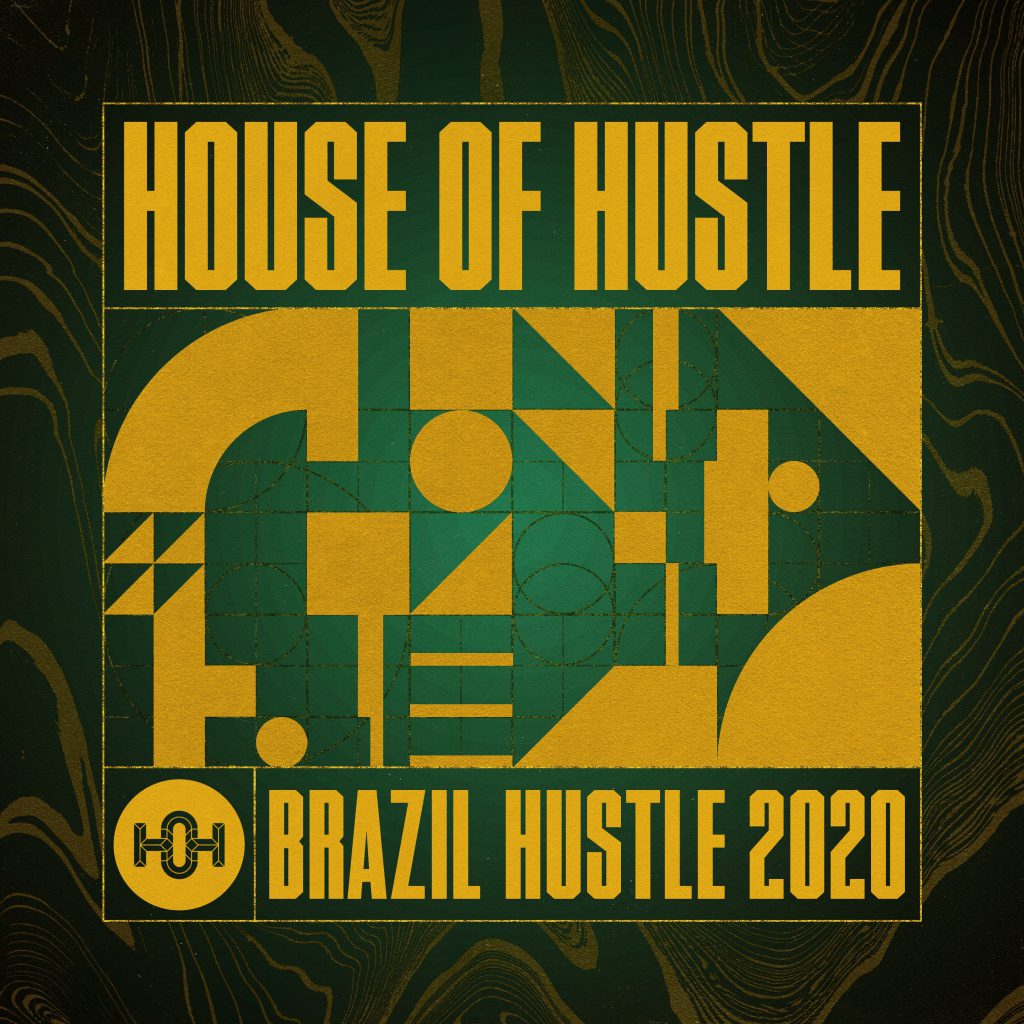 ---
Connect With House of Hustle on Social Media:
Website | Facebook | Twitter | Instagram | SoundCloud | YouTube