AVIRA reaches out to a broad dance music audience while pumping up his production and livestreaming efforts during the pandemic.
---
The AVIRA alias may be new on the scene, but Canadian producer Youhanna Assaf is not; they are one and the same. With previously released music under the name Assaf he's got production chops dating back to 2013 on several Armada family labels. Under the previous alias his music had a specific focus and a niche audience. Now, with AVIRA, he aims to reach a broader range of dance music lovers, even reaching out to those that don't even really know they like dance music.
Bolstering his catalog with tracks like "DNA," "The Worship," and a recent collaboration with Armin van Buuren, "Hollow," he has also impressed those who have tuned in to his performances during the pandemic including one as a special guest on Club Quarantine. The set left many floored, myself included, and it led to a deeper dive into his previous works.
AVIRA is aiming to draw new listeners into dance music with his broad and dynamic talent, and newfound fans are in luck as he's released a number of tunes already with more on the way. Add to this his presence while performing on livestreams and fans get a full-featured show reminiscent of AVIRA's obsession with radio. In fact, if you come across one of his streams while Twitch Surfing multiple channels, we can practically guarantee that your travels will stop with him as you will not want to leave until his set his complete.
So what are you waiting for? Listen to his guest mix (with several IDs, of course) below and read on for the full interview!
Stream EDMID Guest Mix 228 || AVIRA on Soundcloud:
---
Good afternoon! It's great to catch up with you today. How are you and your family doing through the pandemic?
Honestly, we're doing okay. I think I've spent most of my time in the studio anyway. So the only departure is not really being able to go to the gym or go outside or out for a drink or something like that. Otherwise we're going a little stir crazy, but we're good.
Yeah, that's fair. Some producers really took to livestreaming during the pandemic and others have redoubled their production efforts in isolation. You seem to have done both! Have you managed to strike a balance or are you just burning the candle at both ends?
It's pretty much that; especially in the beginning, it was just studio 24/7. And actually, I found it really difficult to find the gear to use for streaming because everybody bought it up. So when I eventually found it, I was like, "OK, we can do this!" I've been in front of my desk since I was like 14 years old. So, spending all that time on music is not unfamiliar. 
Are you a gamer as well?
I am. But I actually tried not to play games for like a solid 10 years. Because I know myself and I know that once I start, I can't stop. But now it's insanely easier to say OK, well, since we're not going to be outside, I may as well pick it up again.
You aren't new to the scene, but you've had a few different monikers with AVIRA being the latest. Have the names evolved along with your style? How would you describe this evolution?
AVIRA is kind of like my mental map towards reaching a much wider audience with dance music. A lot of the stuff that I was working on before, I felt like was really niche. I wanted to branch out into something that still had all of what I wanted to do in music, but had a more  global outreach to it. That's where the AVIRA sound comes from.
So you'd say it's an amalgamation of a lot of the smaller audience production and staying true to yourself while also bringing it to a broader audience?
At its core, it's all dance music, right? That's been the one true love of mine basically since the beginning. I just felt like this was a way to bridge the gap between all the people who don't even listen to dance music at all, but they know they like it. They just need to hear the right approach to it, and then they'll be sucked into it.
"DNA" was your first single released on Armada as AVIRA and it was released just a few weeks after The Great Pause. The single was well received and yet releasing in such a different time must have been a challenge. Was there anything different about this release compared to others?
The main thing I'd say is missing the ability to play it out in front of people. I did a show with i_o in New York literally a week before the city shut down and I was able to play it live. There would have been a lot more of that if we weren't stuck inside. That's one of the weird missing links because a lot of my music is very much dance floor driven. But otherwise, everybody was kind of stuck at home and I feel like they were open to receiving what everybody was doing. So yeah, I think it was a bit of a road bump, but it was OK.
You've also released "Hollow (Extended Mix)" with Armin van Buuren and featuring No Rain recently. How did that collaboration come about?
I've known Armin for quite a few years now and I'd heard that he's a big fan of the AVIRA project. So I guess just through mutual channels it came about and we were all really excited about doing it. Formula wise, I think we just tossed ideas at each other. With him it was a really easy going kind of experience. We were just having fun with it.
Aside from ID's on livestreams, can you give fans a hint to what's coming from AVIRA? Any additional releases in the works?
Yeah. So let's just say that Armin and I aren't done quite yet!
On a livestream a few weeks ago you played an ID and then mentioned that you had written it the night before in just an hour or two. It was a stunning track! What inspires you to build an entire track like this so fast compared to others that can go through seemingly endless edits before completion?
I found over the years that all my favorite tracks that I make are ones that I basically make in one to four hours. Like "The Worship," for example, it took me about an hour for me to actually have the whole arrangement done. Mixing and mastering aside, that's another story; but the track was done in one hour. There's something about figuring out the flow right away and having no doubts about it. That's when you know it's good. If you try to think too much, it's probably not that good.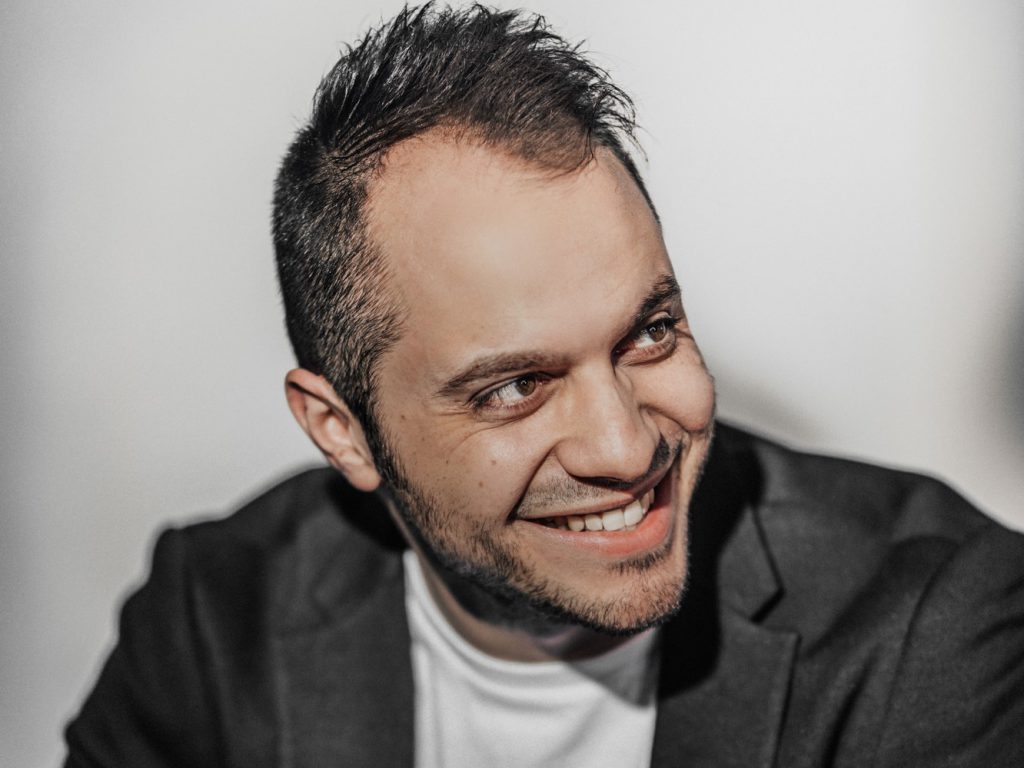 Speaking of things you mentioned on livestreams, I'm sure I won't be the first, or last, to call out that you have an amazing radio voice! You also seem to really enjoy talking to the audience on livestreams and have struck a nice balance so as not to interrupt the music too much. How do you approach this balance?
Honestly, I have a bit of an obsession with radio. That was one of the first things that first drew me to dance music. Really early on I picked up on the fact that if you talk too much, it kind of sucks, so you should probably get out of the way and make room for the music. But sometimes you do have to just let the crowd know what's going on. I'm approaching it from the perspective that everybody listening is like me when I was 14 years old, you know, just coming across dance music for the first time and being like, what is this?
Interesting. So you really try to put yourself in the fan's shoes. It's interesting that you picked the persona of a young fan. Anything specific about why that would be the inspiration?
Because that's the feeling that made me fall in love with it and I was that age when I discovered it. I remember wondering, "How are all these sounds the way they are? What is this? How is everything so cool?" That's kind of the place I'm coming from. And even if they do know dance music, they sort of discover something else about it. They go, "Whoa, I want more of this!" You know, just a little bit of that wonder.
Outside of your love of music, what are your personal inspirations? Any non-musical hobbies that you'd like to share with your fans?
I feel pretty ingrained in music and I took it on at an early age. I never really looked around for anything else. It's kind of been like the driving force of my existence. So I'm obsessed with radio, and with sound design, and production. I follow everything dance music, go to raves, download the music, listen to it in the car, and follow the radio shows. There's something about that whole lifestyle that can make your life better. And that's really it, I want to make your life better. You just have to come along for the ride.
That's really beautiful, man! As we wrap up, I'm really curious what aside from live shows are you most missing being in isolation the way we are today? What are you going to do?
Go to the gym. That's it, 100%. The inability to be physically active is tough. I mean I could go and exercise outside. It's just not the same for me because I feel like I've spent most of my life being at the gym trying to stay active. Fitness drives my music memory. I used to go to the gym, workout for an hour, and when I'm back, forget about it, it's melodies for days! You know, I don't know what it is about the gym, but that's always how it's been. So that's definitely one thing I'm missing.
---
Follow AVIRA on Social Media:
Facebook | Twitter | Instagram | SoundCloud | YouTube