Speaker Honey stopped by to chat about her debut EP on mau5trap, Night Visions, where her inspiration comes from, and so much more!
---
San Diego-based artist Speaker Honey might be one of the freshest faces in the scene but has already been making some serious waves. She recently released her debut EP, Night Visions, on mau5trap which contains four songs that flawless blend elements of techno and electro. All four tracks: "Mass," "2020 (Night Vision)," "P=MV," and "Dark Fortune" bring a fresh sound to the label.
Additionally, Speaker Honey has prominently shown off her skills behind the decks as well while joining artists like No Mana on his Secret Something tour and deadmau5 for the Official Cube V3 after-party in Brooklyn. She also is slated to take the stage during Miami Music Week at the mau5trap pool party to bring her infectious sound to the Sunshine State.
After falling in love with her sound, we had the chance to speak with Speaker Honey about her debut EP and recent shows. She walked us through her production process, how she prepares her mixes, and even spun a fantastic one up for us that really brings the underground dance floor vibes. Read the full interview below!
Listen to EDMID Guest Mix 210 || Speaker Honey on SoundCloud:
---
Hi Speaker Honey, thank you for taking the time to speak with us today. You recently released your debut EP Night Visions on mau5trap. What was the production process like for this EP? How did you get into a creative space mentally?
Hi! My name is Kiki, and I am excited to share some background on myself, my music project Speaker Honey, and my latest EP Night Visions which is out now on mau5trap.  'Night Visions' is my debut four-track EP on mau5trap, and I recorded and produced all of the songs myself at my home studio set up in San Diego, CA. The four tracks featured on Night Visions came about over the course of many hours of studio time from summer into fall 2019.
One of the reasons I named this EP Night Visions was because most of the heavy production processes and breakthroughs that really made these songs and my sound what it is, happened during my night time production sessions. I really seem to get into my groove creatively later at night, and since my studio at home, I can work as long as I want freely at any hour.  
Night Visions has been making waves in the electronic scene since its release and your sound brings a very fresh perspective to mau5trap. How did the relationship between you and the label first begin?
Once I seriously knew I wanted to pursue music production and DJing as my main career, I started to look at music labels more closely.  I wanted to really learn about each label and think deeply about what label would fit my project the most… what label would work well with my personality and sound. Mau5trap instantly stood out to me and I could really see myself and my sound growing with the label.
Then, during Miami Music Week in 2018, I met one of my current managers and a bunch of mau5trap artists at a label showcase at Treehouse. I eventually ended up sending my music to the label the next summer in 2019. That's really how it all started! 
You once mentioned that 'Sometimes, when making electronic music, I like to imagine that the repeating sounds and patterns are like leaves on a flowering tree." Do you pull a lot of your inspiration from nature? Where else do you pull inspiration for your tracks?
I definitely pull a lot of inspiration from nature and science!  I like to create sounds that remind me of natural patterns…and natural patterns inspire me to work with certain sounds, grooves, and progressions. What I meant when I said  '…sounds and patterns like leaves on a …tree…", is that like a tree can have many leaves and flowers that all look similar but are distinct. Branches, leaves, and flowers create the shape of the whole tree and so does my electronic music have repeating sounds, patterns, and rhythms that are similar yet distinct. These form the overall sound and vibe of my tracks.
I know this all may sound a bit 'out there' but music can mimic the way nature shapes itself. It's actually something people have been doing for a really long time. Also, two of the track names on Night Visions are names directly related to nature and science. The first song on the EP, "Mass," is meant as the physical force type of mass. The third track, "P=MV," is the formula for momentum.
Besides nature, I pull inspiration from listening to so much music in general. Especially now that I DJ, I am exposed to so many different sounds and ways to do music… everything sort of comes together when I sit down to produce.  
What is one thing that separates you from other mau5trap artists? On the flip side, who are some artists on the label that you are drawn to?
To start, I really like all the mau5trap artists individually… especially because everyone seems to really have their own sound. I think what makes my sound and project unique is the type of music I am trying to make and the sounds I use to make it… but everyone is that way which is exciting! 
I have been vibing with No Mana's sound especially since I have had the pleasure of performing at so many of his "Secret Something" 2020 tour dates. I also really vibe with i_o's sound and have opened for him a couple of times, most recently at Mixmag LAB Downtown Los Angeles a few weeks back.
I feel like my project sits somewhere in the middle of electro and techno, but not really in either of these categories, and that's what makes Speaker Honey a unique fit with the label.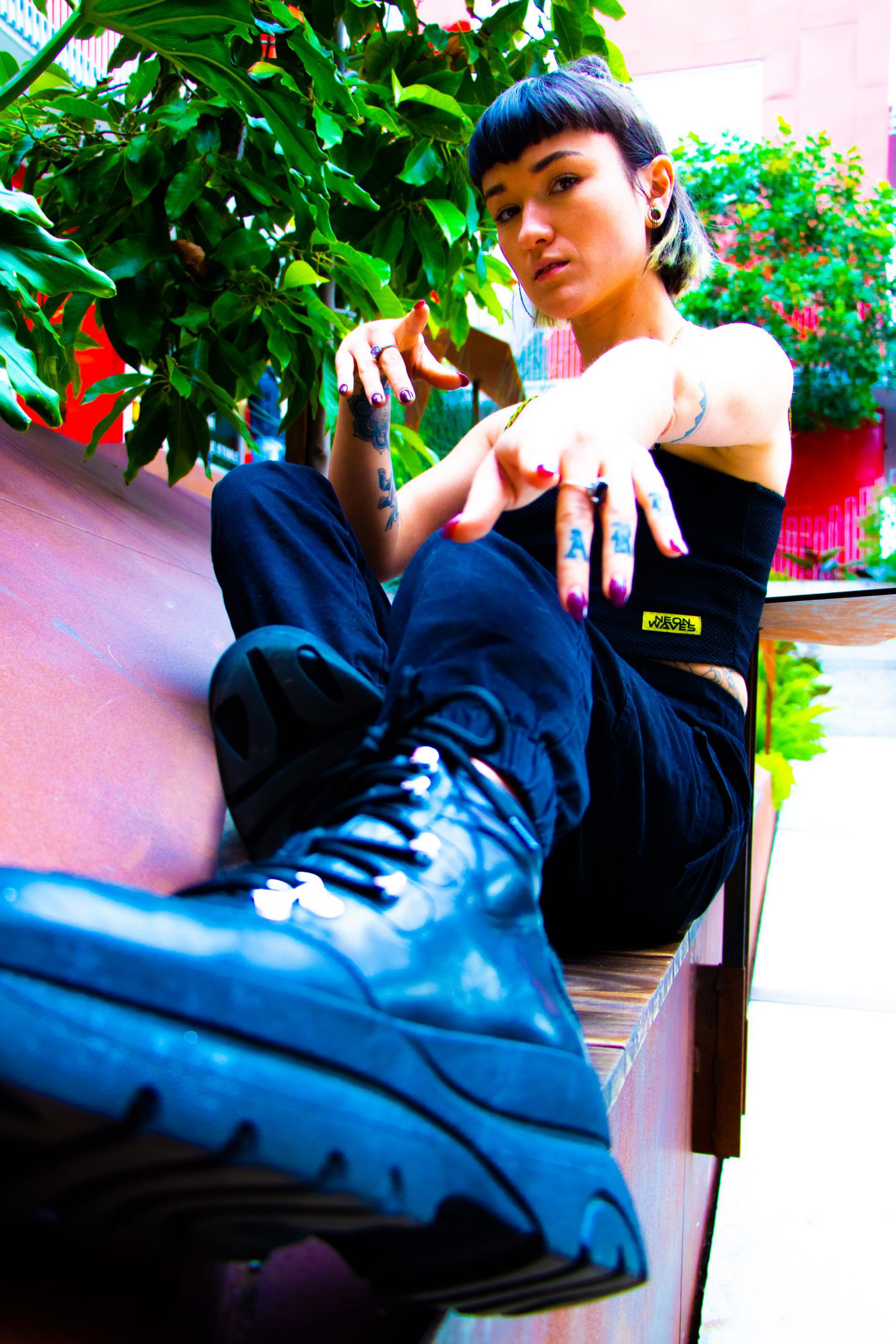 We really enjoyed your production tutorial video for "Shoyu." Do you plan to do more videos like this in the future to help young producers?
Most definitely! I am actually planning on making more videos very soon!  I am really excited to share my productions and also get better at making videos in general. I always learn the best watching and hearing someone explain something rather than reading it… especially when it comes to production! Also, a lot of what I know came from sitting down in the studio with friends. I hope to share that type of learning to anyone interested or wanting to learn more about producing electronic music. 
You recently played the mau5trap We Are Your Friends party at Sound Nightclub and joined No Mana during stops on his tour. What is it like having the opportunity to play these events as a growing artist in the scene?
I have been having an absolute blast performing with No Mana on his 'Secret Something' tour and with the mau5trap crew. Every event has been special and filled with amazing people.  The mau5trap team is all around super awesome so the first 'we are friends' party at Sound went off! The artists really know how to set a vibe.
Overall, I am so stoked to have the opportunity to share my music at these events. I have already learned so much, and feel more confident about my sound because of it. I always get stoked to perform because each show helps me sort out where I want to go with my productions and overall sound. Sometimes during a set, I will want to play a certain type of track that maybe doesn't even exist yet and that ends up being my focus in the studio. 
Speaking of label showcase events, we know you have the mau5trap Miami Music Week pool party coming up. Is your preparation any different for a daytime event versus a club show? What are you most excited for in Miami this month?
Yes, Miami! This will be my second MMW and the first going as a mau5trap artist. I am really looking forward to this one! My set will be during the day at the Delano pool club, so I will definitely keep this in mind when preparing my music. However, I wouldn't say that my sound will change. I am really working to define my sound right now for my audience and any set – day or night – is an opportunity to do this! 
All my songs seem to hit differently depending on where I play them, so I am excited to see how Miami goes off at this party. I am most excited to get to spend the full day with so many great mau5trap artists and team members. I feel like this will really be a team-building moment for me!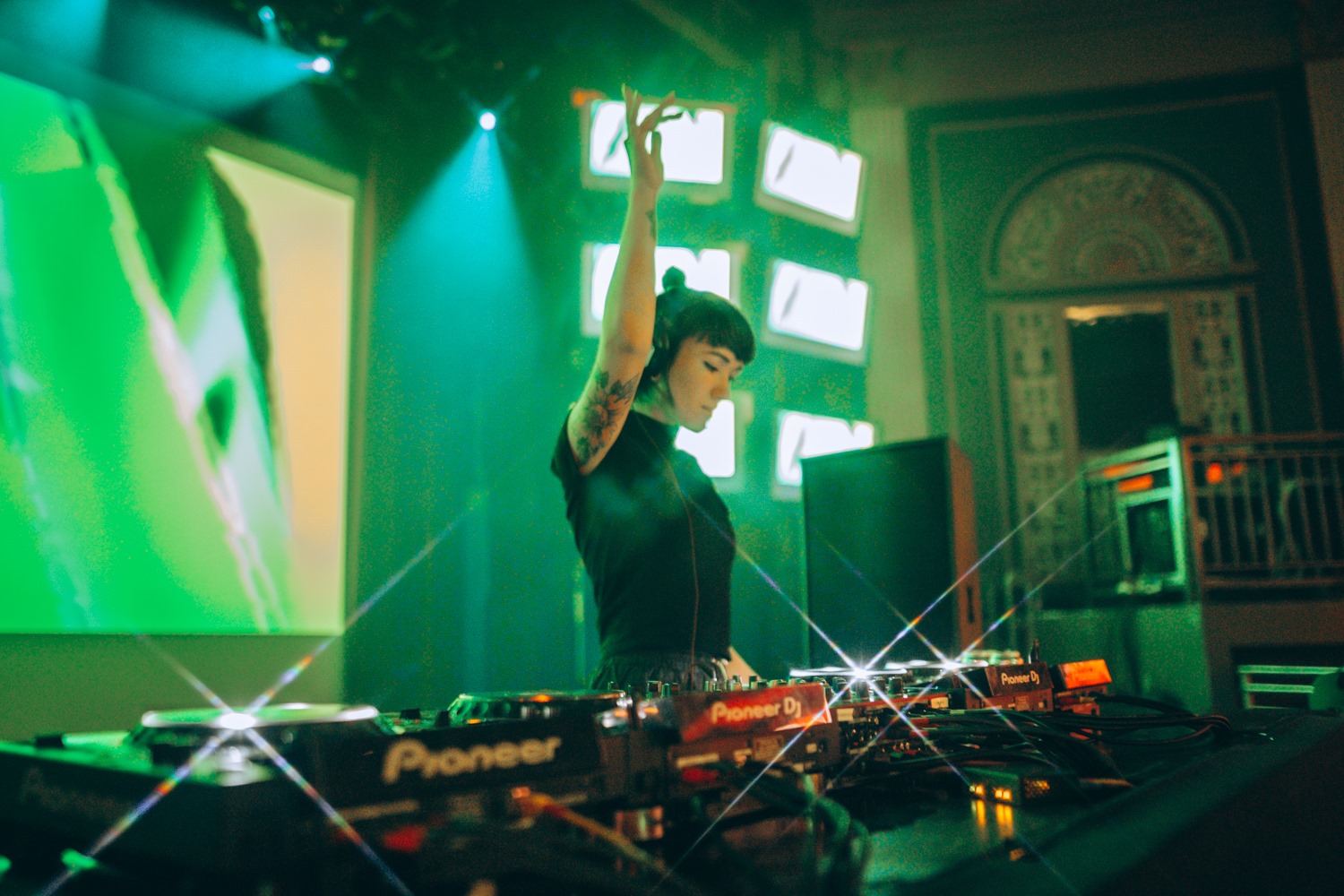 You've also been slaying with some mixes that you've released including the one you spun for us today. How do you approach creating a mix versus building your live sets?
Thank you. 🙂 I definitely approach sets and mixes differently. During my sets, I tend to have the tracks I want to play in one playlist, but I don't necessarily put the tracks in any order, I kind of just choose as I go judging the energy of the crowd. Many times that means leaving my prepped playlist and picking songs that I know would hit. 
My mixes are a lot more calculated. I build the mix by getting the tracks in the exact order I am going to play them then practice the transitions before I get ready to record. Since I record my mixes live versus creating them in Ableton, sometimes it takes me a while to get through the whole mix. Every time I mess up a transition or don't like the way something sounds I start over completely so because of this my transitions become more calculated when the final mix is done.
I also don't spend as much time blending tracks in my mixes like I do live. I really like highlighting each track for what it is in a recorded mix, especially knowing people are going to listen online. At a show, I sometimes have three tracks playing at once just for fun and really get more experimental on the fly. 
Techno is going through a transition period right now where some artists are bringing the genre from the underground to surface level on main stages at festivals. What are your thoughts on this unique era for the genre? Do you feel your music appeals more to the new wave of listeners?
I am excited to see techno become more widely popular on a mainstage level.  I feel like this is going to naturally cause an evolution in the sound and inspire new types of techno that haven't either been explored yet or caught on. 
My sound largely comes from the music I like to listen to and DJ the most, which is techno. But because I learned music doing more pop, rock, and classical, my sound naturally is coming out as this new combination of techno meets the larger world of music.  I hope my music appeals to this new wave of listeners who are becoming interested in techno but are also open to listening to other genres. Maybe these people never even thought they would like 'techno' but regardless, I am really excited to see where the genre is taken in 2020 and beyond.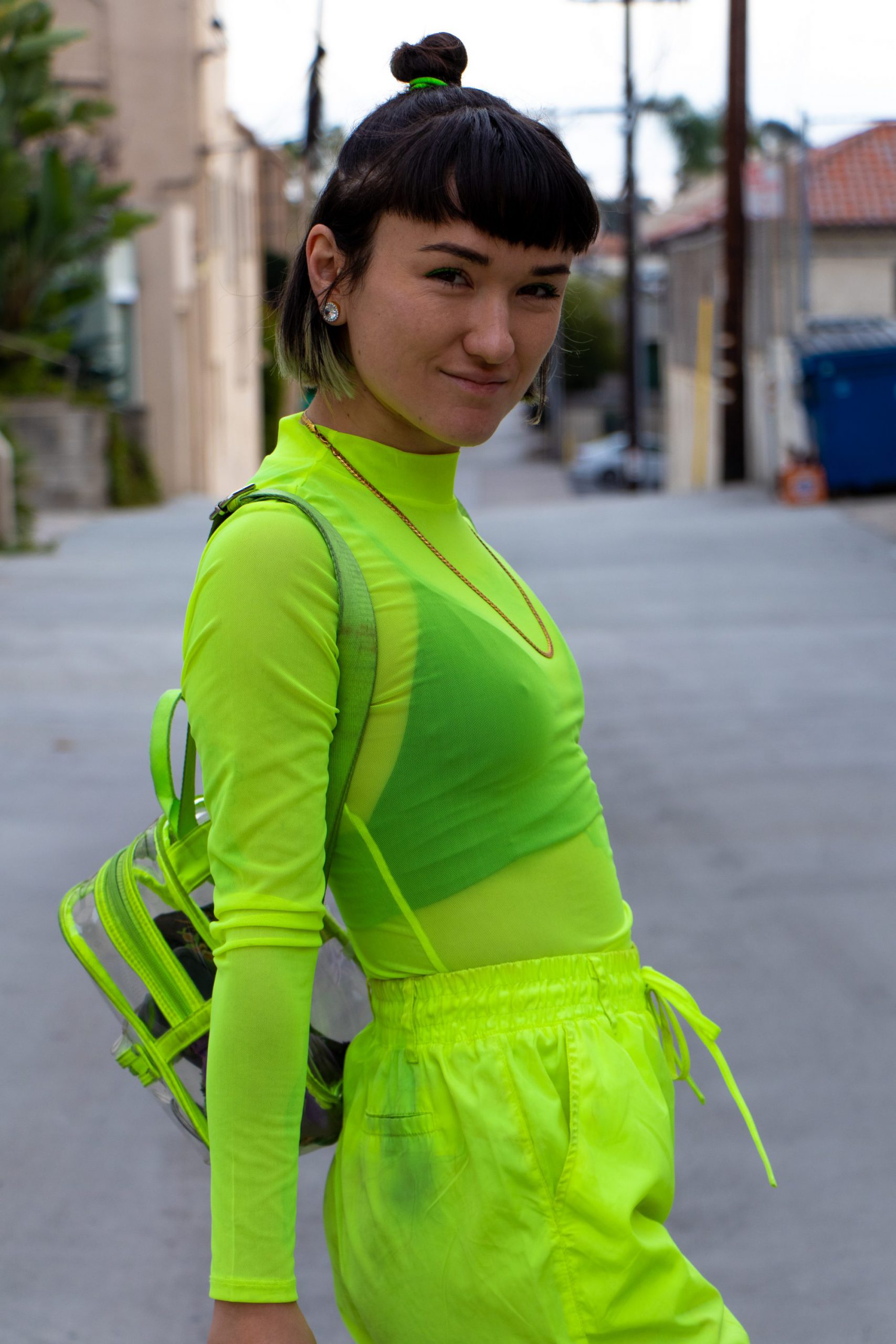 What are your biggest goals for this year as an up-and-coming artist?
This year I want to produce more new music than ever… I want to develop this electro-techno-pop idea that is coming out in my sound. I also hope to play in many more new cities and festivals too! Mainly, I want to end the year feeling accomplished as a professional music producer and DJ. 
Finally, you have an awesome futuristic fashion sense. How would you describe your look and style, and where do you shop for your outfits?
I really love fashion and making a statement with my outfits. I feel my style is definitely a representation of my life growing up with technology. Since I grew up during this technology explosion, my mind has always been one part inside a computer or TV.
I really like to feel like I am some sort of video game character, and am attracted to futuristic designs, colors, and materials. I am also really fascinated by light, and specifically look for items that will be UV reactive.
Overall I would say I love to play with my fashion, yet also make sure I am always comfortable for whatever the journey brings. I typically shop at thrift stores, small local shops, or with small businesses I have a personal relationship with. My favorite items all seem to come from friends who are pursuing fashion and creating their own brands… these are my favorite pieces to wear! 
---
Connect with Speaker Honey on Social Media:
Website | Facebook | Twitter | Instagram | SoundCloud