The new year is upon us, but we can't leave 2017 just yet as this year has been a nostalgic ride full of musical adventures and spectacular memories. Come with us as we explore our favorite moments of 2017, and get ready for an even greater 2018!
---
There were so many amazing moments that we have experienced in 2017. It goes without saying that each of us have one timeless moment that takes the crown among our favorite of the year! As a team who has dedicated our lives to exploring everything that our beautiful dance music scene has to offer, we have found ourselves creating memories this year that will forever be locked in our hearts, growing us both personally and professionally as we chase the beats that move our souls.
It is in these special moments that we are reminded why we are part of something very special and unique. Meeting likeminded individuals from places across the globe, connecting on a conscious level through the delivery of rhythms that deliver us to new dimensions uncharted, and sharing experiences that revitalize the passion that dance music has unleashed on our psyche. So sit back and relax as we unveil the moments that made 2017 a year to remember!
EDM Identity's Favorite Moments Of 2017
---
Maria's Moment
Although there have been so many incredible memories that instantly come to mind it was the time that I got to spend with Anjunabeats superstar Ilan Bluestone at Dreamstate SoCal that will forever remain one of the best moments of my life. It was my first face to face artist interview (not including the sit down I had with AQUA Founder Luca Rietti at Imagine Music Festival 2016) that I conducted alongside EDM Identity's founder and chief editor Grant Gilmore and fifteen minutes of emotional intensity that seemed to fly by in a flash.
As a fan of Ilan Bluestone, I went into the interview with butterflies raging throughout my body, trying my very hardest to remain professional while truly all I wanted to do was giggle like a school girl on her very first date! Quickly I realized that my words were struggling to find their way out but Ilan was such a great sport as he answered all of my questions with beautiful detail, all the while remaining relaxed and collected, unveiling the true professional that runs through his blood.
We even had some incredible laughs and side conversation that brought me back down to earth, easing my anxiety as we connected through our love of music. It was Ilan Bluestone's hospitality and in-depth honesty within all of his responses that truly made this experience one that I will never forget!
In case you missed it, check out our conversation with Ilan Bluestone!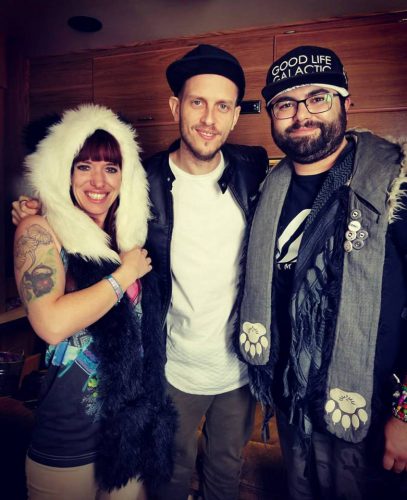 ---
Whitney's Moment
Although I am grateful for all the amazing moments I experienced in 2017, I must say shooting at Oliver Heldens, Drezo, and Klingande at Freaky Deaky Chicago surmounts them all. This was my first time behind the lens at a concert, and it was a moment I never thought I would be able to experience. I vividly remember standing with my back to the stage in the photo pit waiting for the lights to graze over the crowd so I could get some clear shots. When the lights hit the faces of the audience, all I could see were smiles on each face and joy in each eye.
In that moment I felt so many positive and uplifting emotions all at once, ones that truly will stick with me for a lifetime. It didn't matter that it wasn't some huge festival, I was alone and felt proud of myself and grateful to have been a part of that moment. I was doing something I loved (photographing) in an environment that I loved even more (a concert). I only had the first fifteen minutes of each set to get photos so I didn't want to waste any time, but I am glad I stopped to take in the energy of that scene and really appreciate why I fell in love with electronic music in the first place. It was truly a special moment that I will never forget.
---
MyStro's Moment
The year always brings something curious my way. 2017 was no different. In fact, for the most part, and in spite of the turmoil of the country I reside in, it felt like another year flew by. The passion I have for music sure has not changed – and embedding myself into more nightlife operations this year to go along with the rest certainly made me a bit more tired than last year.
That aside, this year brought me back to Las Vegas for EDC for the first time since 2013. The rebirth of Trance was the spear that drove me back after trips abroad to the homeland, with the Dreamstate tent pulling me back to the festival so easily called home. However, for me, the festival was not the best moment. It actually was the night before EDC Day 1 – at Tao Nightclub for the Dreamstate club night. For what it is worth, that night was unique and magical in a way that's hard to put into words. Hanging out with Solarstone, John O'Callaghan, Aly & Fila, and Vini Vici right next to the booth was incredible. That front row experience is something I may never feel again.
Rewinding just a bit – I drove myself alone for the six-hour journey to Vegas and I was exhausted just getting there and situated. Knowing the three-day madness of EDC Las Vegas was on hand over the horizon just meant it would be that much more exhausting. That said – I had not danced that hard in years. I even had people come up to me at EDC asking if I was that guy just going crazy at the nightclub. It was pure bliss and remains a highlight of my Trance journeys around the world.
To know how tired everyone was, simply catch the image below of fellow San Diego Trancefamily founder Josh Taylor and Solarstone below!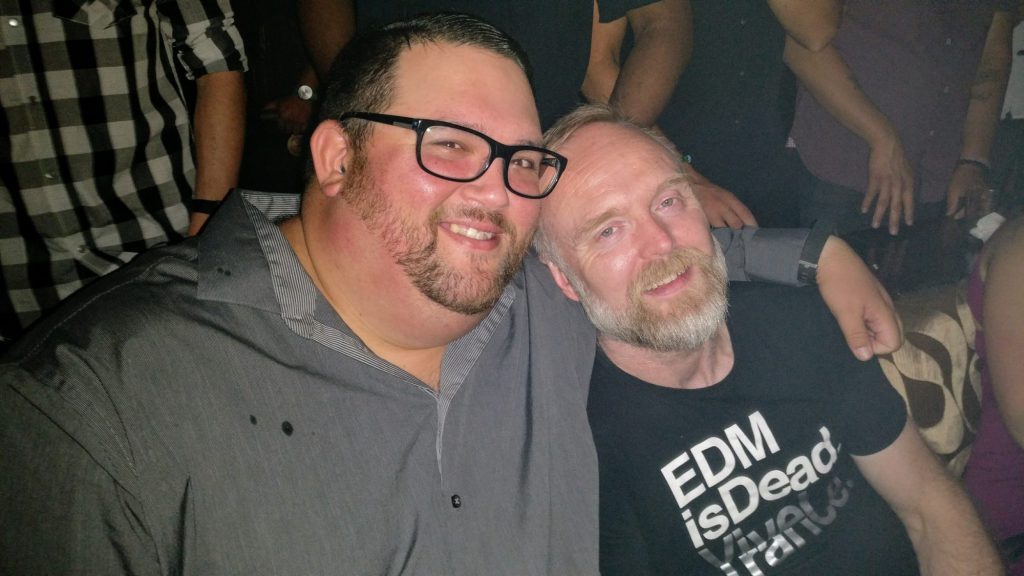 ---
Grace's Moment
My favorite moment of 2017 occurred at ASOT 800 in Utrecht, The Netherlands. I had the amazing opportunity to cover Armin Van Buuren's European festival this past February, and it was the most unforgettable, eye-opening experience. My best friend, Allie, and I traveled from our study abroad cities of Barcelona and Florence to explore the city of Amsterdam and see what trance music was really all about.
We left our hotel around 8 PM and didn't return until 8 AM, and boy, did we have ourselves a night! We caught amazing acts like Vini Vici, Aly & Fila, MaRLo, Estiva, and of course, Armin Van Buuren. The energy of the artists and the fans alike was invigorating, everyone was ecstatic to be a part of such a spectacular event! Armin really curated an amazing festival that championed being in the moment and being the best person you can be.
Experiencing this new type of music in Armin's home country of the Netherlands is something that I'll never forget, and spending the night with Allie and our new Dutch friends made the night even more special. I feel so lucky to have had this opportunity!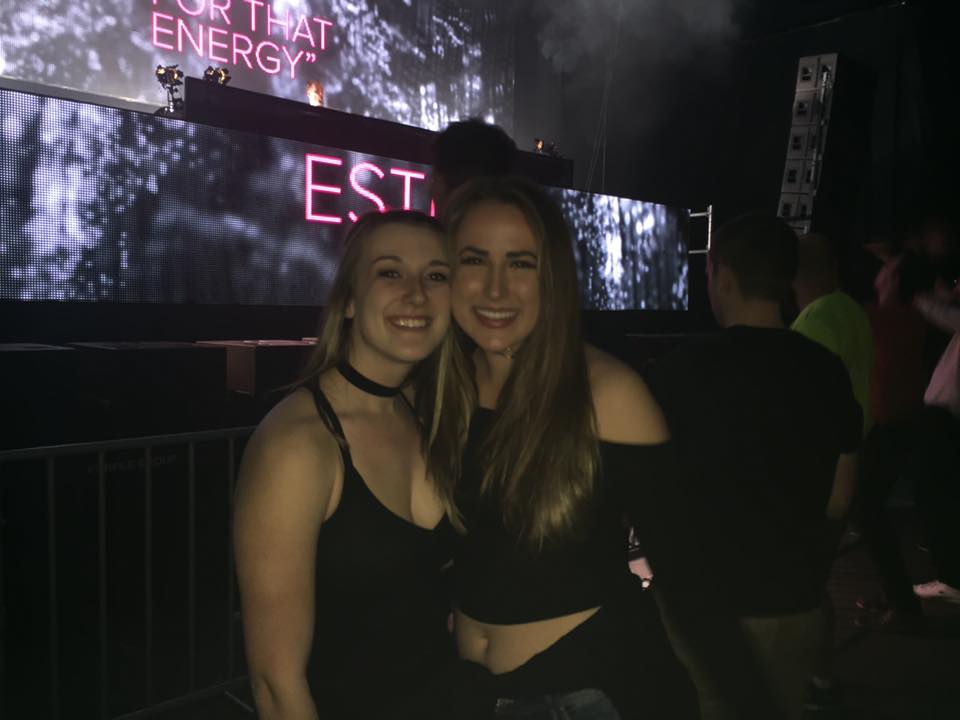 ---
James' Moment
I had a lot of favorite moments in 2017. It was a year of some of the most creative shows, which included Deadmau5's Cube Tour and Zedd's Echo Tour and a year of extremely fun festivals, including EDC Las Vegas 2017.
My top moment from 2017 came in the form of the Kalliope Art Car Stage at EDC 2017. While there were tons of fun stages, the Kalliope Art Car was something else. This year, I felt that EDC really took their Art Cars to the next level. The Kalliope, in particular, was really special due to the sets I caught there. From Tokyo Machine all the way to the Kaskade Redux set, the energy and vibes that Kalliope had were excellent!
I can only hope that EDC this next year has such unique art cars!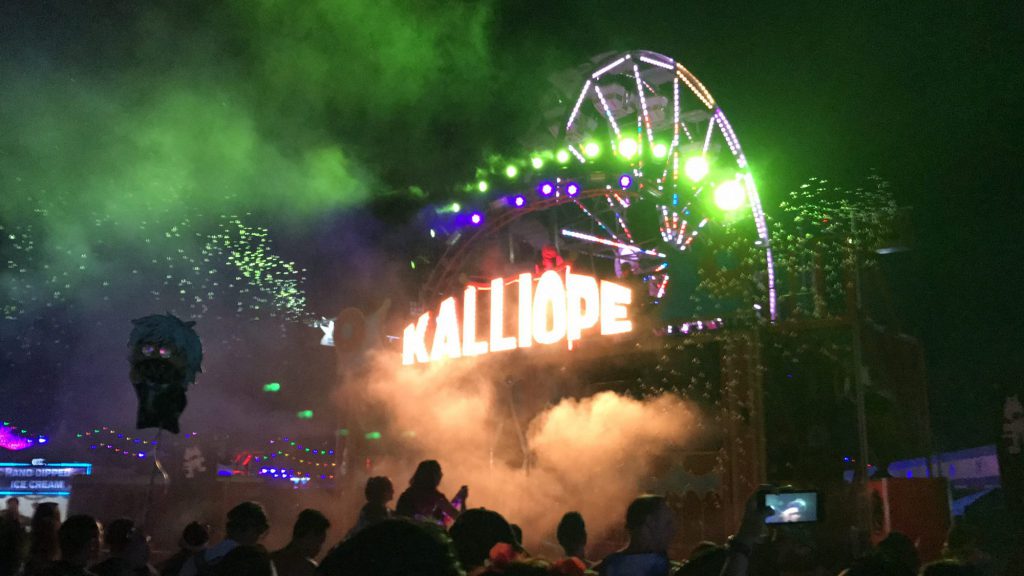 ---
Jayce Ullah-Blocks' Moment
My favorite moment of 2017 has to be seeing the Shell Tour live. I woke up at 6 AM on Black Friday to buy the discounted tickets and immediately texted everyone in my rave group that we would have to get to the venue early enough so that I could ride the rail. Though Boogie T and Snails are very near and dear to my heart, I couldn't wait to see FuntCase.
By the time we arrived at the venue, I was the only one out of our entire group to grab a snippet of the rail, which I held onto for dear life during Boogie T's funky wub set. The guys next to me tapped me on the shoulder and said they were leaving, and that they wanted me and my friends to take their spot on the rail. Feeling blessed by the bass gods, we accomplished our main objective of the night and rode rail for FuntCase. Despite our necks barely being able to support the weight of our heads, we stayed on the rail and went hard for Snails' set too. It took a week for my entire body to recover, but I don't think I've ever gone harder than I did at that show.
Oh, and meeting Snails was pretty great too!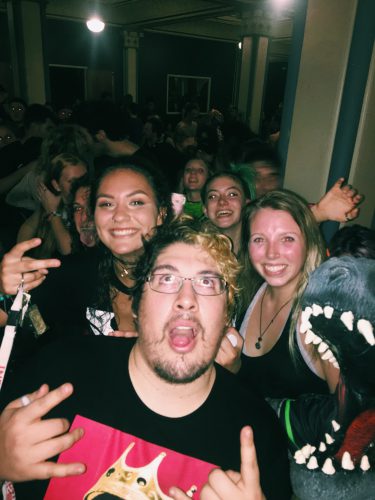 ---
Abisola's Moment
2017 was a year full of wonder and adventures. It was very difficult to pin down my most favorite moment as I am have honestly been afforded so many amazing opportunities for which I am grateful. In 2016, one thing I told myself is that I would try to attend more events outside of my area. As an avid traveler and lover of music, it's only fitting that my favorite moment was one that allowed me to enjoy both of those passions. With that in mind, I can wholeheartedly say that attending Luminosity Beach Festival in The Netherlands was my favorite moment of 2017!
Luminosity was an absolute dream and an event that truly embodied what it feels like to be part of trance family! For a trance fan, Luminosity's top-notch lineup, minimal production, and low-key feel was a perfect set-up for an amazing 4 days. 95% of the event took place during the daytime, which brought about a different vibe than events I'm used to attending. Further, the vibes were on point as almost every person I met was completely enamored with the music and set on having an amazing, positive time.
The people were really what made this moment stand out to me. The crowd was an international potpourri of trance fans, young and old. I met ragers from North Irish Trance Family, old friends from Trance Family LA and SF, and made new friends from Spain, Australia, England and everywhere in between. I was able to travel with my husband and make amazing long-lasting memories! Also, I love that all of the artists were unbelievably humble and down to earth. Almost every artist stayed after their set to talk to fans and could be seen in the crowd supporting their own friends and colleagues.
Being able to travel to an amazing continent/country/city and be surrounded by others who love music while sharing memories with the someone I love was an amazing moment for me. I can't wait to attend again!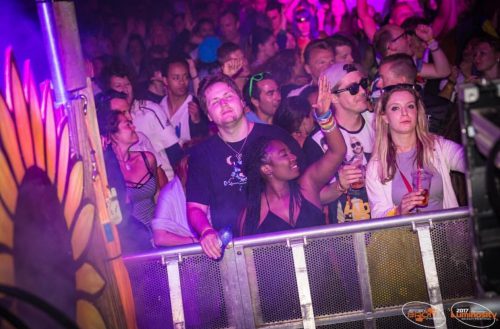 ---
Tim's Moment
Where did this year go? It seems like just yesterday I was ringing in 2017 listening to Get Real with dear friends. Every year is challenging in its own way and 2017 was no different. Throughout the hustle and bustle of daily life, music once again provided the soundtrack to keep me sane, productive, and thankful. From Lots Of Shows In A Row (Parts 1 and 2) to Movement Festival, to ABGT250, I was extremely fortunate to have experienced truly amazing moments with friends new and old.
Picking a singular, outstanding moment from 2017 was extremely difficult because there were so many. After some thoughtful consideration and reflection, it became exceedingly clear that ABGT250 was the hands-down winner. Seeing Above & Beyond perform is a special experience in and of itself. Seeing them perform for the 250th episode of Group Therapy Radio alongside 20,000 members of the AnjunaFam at The Gorge is a once in a lifetime event that kindles the spirit and leaves a lasting imprint. I still get goosebumps thinking about that weekend, the music, the views, and the fellowship.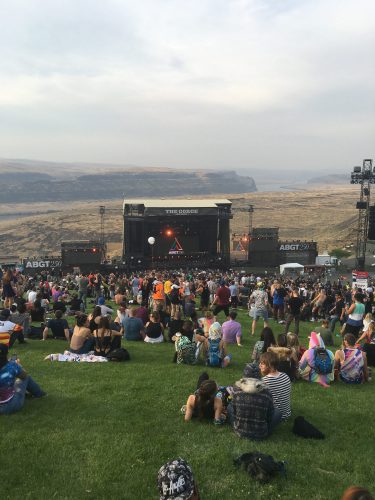 ---
Gina's Moment
2017 was not a great year for me. But it was certainly a formative one, loaded with intense moments, good and bad, that will not soon pass from my memory. It was also dense with shows and festivals, out of which many memorable stories arose. This story, however, is especially important to me. Though it's too full of details and backstory to fully recount its significance, for the sake of brevity, here is the gist of my Top Moment of 2017.
Last year, at Burning Man 2016, I was invited by my friend's father to join them on their family's destination trip to Italy the following summer, to which I obviously agreed. Nine months later, I was traveling by myself to Milan. I left several days before my Burner friend and her family to spend time with an Israeli friend I'd met in Tel Aviv two years prior on the Birthright trip, who had generously let me stay in his home for several weeks during that time. He was now living in Northern Italy for school, about 30 minutes south of Milan by train. It had been exactly two years since that trip to Israel.
Reconnecting with him was exciting on its own, as was visiting Italy for the first time. To intensify matters further, it so happened that my favorite band of all time, Infected Mushroom, was booked for a show in Milan at the same time I'd already intended to be there.
My friend knew of Infected Mushroom, since the Israeli duo is very well known back in Israel, though he had yet to see them live. Over the years I've seen the band with relative frequency and developed a relationship with them over time. Thus, I was able to treat my friend and his Israeli roommate (who'd also never seen them but was privy to their music), entry to the show and backstage access to greet the band.
Seeing Infected Mushroom literally never gets stale to me. Despite having caught them over several dozen times, each show is unforgettable in its own distinct way. This show, however, brought that to a whole new level since it was my first time seeing them overseas, and I was able to bring two awesome Israelis to meet the legendary, world-class band from their home country.
The Magnolia was a beautiful, outdoor venue, blasting psytrance deep into that warm summer night. I got to greet the guys before they went on stage, introduce my two friends, then enjoy an absolutely epic show. I danced as hard as my body would physically allow, watching my friends have a great time, savoring every second of the uniquely bassy, metal, heavy psytrance set that only Infected Mushroom could curate.
The brief amount of time I spent with Infected before the show was all I needed. Yet, they decided to stick around for several more hours after the set, despite having an international red-eye flight to catch soon thereafter. So we stayed and chatted with them for hours. I can't begin to express how much I enjoy sharing time, space, and words with them. It's seriously obscene how pleasant these dudes are. My friends were low-key pretty impressed, and I low-key felt pretty badass. 
After parting ways at dawn, my friends and I waited about an hour for the first train to start running. We listened to old-school Infected Mushroom resonate from the walls of the empty platform, while the sun rose beyond its dim tunnel. That night was easily one of the most indelible experiences of my life. One of music, connection, travel, romance, adventure, and of course, Infected Mushroom.
I'm most grateful now to have a space within this vibrant community through which to immortalize that moment.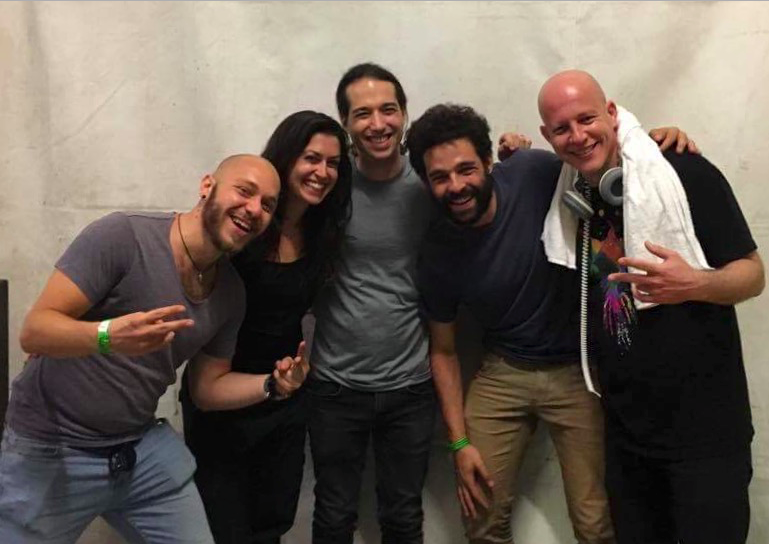 ---
Christopher's Moment
What an incredible chapter of my life 2017. As I reflect, I take into account all the people that came into my life, the lessons I learned from them, the conversations we had that opened my mind, and the laughs we shared. I consider all the places I visited due to the events I photographed. It could be said I put miles on my soul the events. When my mind echoes all the amazing set I was able to see, feel and experience, my skin gets goosebumps. All of these things are in big part to me joining the very team I am writing this reflection for, EDM Identity. I am very grateful for the chance to work with such an amazing group of individuals. Their knowledge of music and devotion to this team constantly inspires me.
As a photographer, I use my art to show viewers the world through my eyes. I use photography to capture the moments I witness, the love shared between people, the passion musician gives to their fans, the production festivals are capable of and the way nature can coexist with festival attendees. When I joined this team I began to learn a valuable ability my fellow team members possess in abundance: being able to paint, using words, what we see and experience at these events. However, as much as I have learned, I will always be a photographer first then a writer. So with a nod to my passion, here are a few photos that I took at events in 2017. See you in 2018 EDM Identity Family and you, the readers!
---
Erin's Moment
There are so many moments that were special in 2017 that it's hard to narrow them down. The people, the events, the music – so many overarching themes and details stand out that it can be difficult to decide what it is that resonates the most with me, and what it is that will stick with me for years to come when I think about this year.
By and large, the things that have always defined this scene for me have to do with those musical moments that make tears well up in your eyes and the hairs on your arms stand on end. You know what I'm talking about, if you're reading this, I'm sure – that golden, perfect moment where the artist you've been waiting months to see eases into that tune you never thought you'd hear, and the rest of the world falls away and you're suspended in that moment, spellbound, unable to notice a single thing aside from what you're seeing at that very moment.
It's tough to pick just one, so after thinking about it for a bit, I'll share three.
The first was unexpected, and happened at the Pryda presents show at Factory 93 in April. Eric Prydz has always been one of my favorite artists, and an opportunity to see him play a four hour set under his Pryda alias was something I was not about to miss, even if I had to fly to LA to see it. While the entire show was incredible, the moment that sticks out in my memory was toward the end of the show when he dropped his gorgeous epic "Mirage," which is one of my favorite tracks. Hearing the sensational synth line soar over the crowd while lasers dappled the front of the house, I knew there was nowhere else I would rather be.
The second moment was less obvious, but still no less beautiful. I had the pleasure of catching Lane 8's This Never Happened show at The Mishawaka Amphitheatre in Colorado over the summer, and it was seven hours of pure bliss – two sets by Lane 8, one by Luttrell, and an entire crowd completely unencumbered by technology for the duration. The track that stuck out there was Lane 8's extraordinary rework of "Loving You" featuring Lulu James. The rain had just stopped and the whole crowd was on its feet, engrossed in the groove like you almost never see these days. The no cell phones concept is truly incredible.
The final moment happened at the most perfect place imaginable at the most perfect time. Surrounded by the beautiful souls of the AnjunaFam at The Gorge Amphitheatre (which is now hands down my favorite venue), we experienced two glorious hours of Above & Beyond together and it was one of the best experiences I have ever had at a festival. Early on in their set, the boys dropped into "My Own Hymn," their euphoric new single featuring the captivating vocals of the incomparable Zoë Johnston, and the incredible production combined with those amazing blinking wristbands (thanks, T-Mobile!) produced an effect that was, in a word, breathtaking. As I watch it on the livestream, I can still hear the crowd go wild every time it happens, and every time, it brings a tear to my eye.
And in the end, aren't these the moments that bring us back, year after year, show after show? I look forward to experiencing many more of them with you in the new year.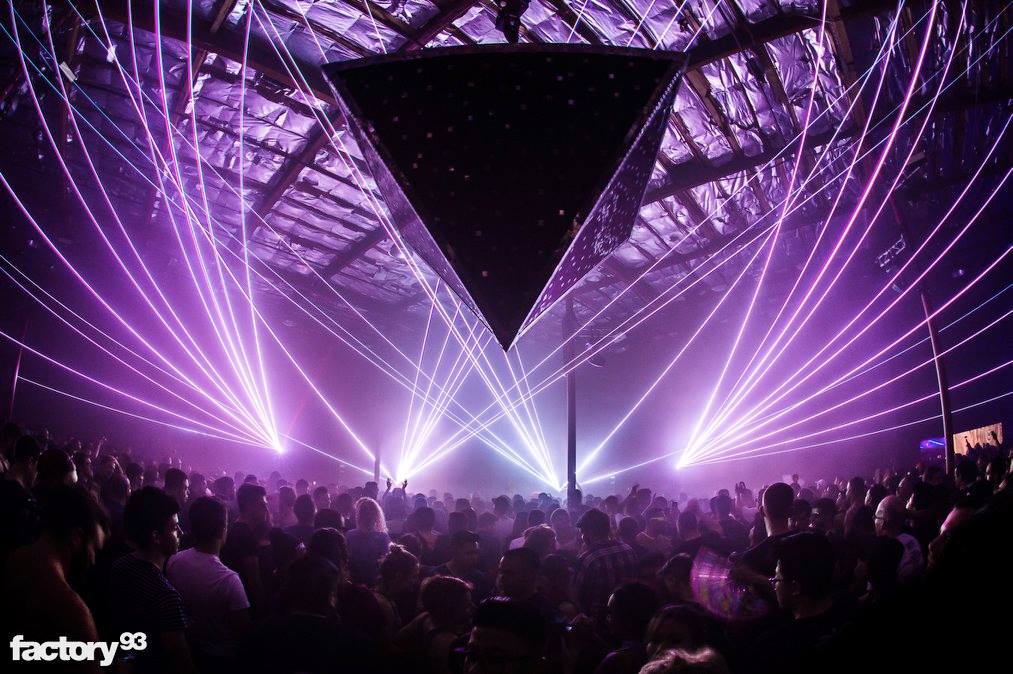 ---
Grant's Moment
This year was one that was full of growth, exploration and plenty of ups and downs for me. On a personal level, I found myself looking inward to find a deeper truth about my passions and direction in life. I struggled at times with many things that I experienced this year, but they were all things that I did my best to face with confidence and I look at them as part of the journey to who I am today.
Looking at things from the industry perspective, this year was marked by some absolutely insane growth and development that exceeded my own expectations. Over the course of the year the site has picked up some serious momentum, and we have covered so many things across the spectrum of the electronic music scene. To say that I did this on my own would be a lie, because I am surrounded by some of the best team members that I could ask for. I am so proud of my team here at EDM Identity, and whether they are members who have been with the site from its launch or just starting their journeys with us, I appreciate everything they do.
Additionally, I was able to experience many new events and festivals for the first time, while I also returned to some of my favorite events that continue to leave a lasting impact on me to this day. I had an amazing time at Miami Music Week and Ultra Music Festival, covered EDC Las Vegas and Electric Forest back to back, and experienced amazing weekends with the team at ABGT250 and Dirtybird Campout too.
Narrowing down a single moment or memory from this year is difficult for me because I was blessed to do so many amazing things and I cherish all of those moments. I had to sit and think for a while to even narrow it down, and yet I'm torn because I don't want to do a disservice to the year. So instead of just one, I have three, and each represented a different aspect of my growth in life this year.
Catching Above & Beyond in the torrential downpour of rain at Electric Forest only furthered my love for the trio and gave me a new festival that I am passionate about. It was almost as if they were controlling the rain with their music, making it an absolutely unreal experience from start to finish.
While we hit many milestones this year as a site, one of my personal milestones was hit when interviewing Armin van Buuren at Dreamstate SoCal this past November. Having spent many years following his music and dancing to his sets, sitting down to chat with one of the most important artists in the electronic music scene was surreal. I spoke about it in a Facebook Post, but it was a defining moment of my career so far.
Finally, Burning Man this year was a swing of emotions but gave me lots of time to reflect and readjust my direction. As one of the most physically, mentally, and emotionally exhausting experiences I had this year, this neon sign that I rode past not only helped me at that moment but still to this day. "Everything You Need Is Inside You" has been my mantra ever since, and hopefully that message reaches you too.
We want to hear all about your favorite moment of 2017! Let us know in the comments!
---
Connect with EDM Identity on Social Media:
Facebook | Twitter | Instagram | SoundCloud | Mixcloud | YouTube