Armin van Buuren chats about his efforts to be more present, Armada Music's expansion, and more backstage at Dreamstate SoCal 2017!
---
When you talk about legends in the electronic music scene it is impossible to not include Armin van Buuren in the discussion. Throughout his career, which has spanned over two decades, Armin has consistently been a driving force in electronic music as both an artist and label boss of Armada Music. Sitting atop the DJ Mag Polls for many years while bringing his radio show A State Of Trance to every corner of the globe, he has made it clear that he intends to constantly innovate while also spreading the positive message of electronic music.
This year alone has proven to be one of the most major years for Armin to date as he celebrated 800 Episodes of A State Of Trance, broadcasted The Best Of Armin Only on television, and played plenty of sets sprinkled across the globe. On top of all that, he's found time to release more quality music, expand the Armada Music label, and even launch a MasterClass to help out artists looking for some tips in the studio.
Having been featured on lineups for festivals around the world, one of the most anticipated sets came at Dreamstate SoCal this past November. The debut of Armin at the trance-fueled festival came in the form of a GAIA set on the first day and a solo set on the second, both of which drew large crowds and positive feedback.
Prior to his solo set at Dreamstate, we were granted the opportunity to speak with this legend in the scene. So tune in to his recently released A State Of Trance Year Mix 2017 and read on for our chat with Armin van Buuren as we discuss Dreamstate, the anthem for ASOT 850, Armada Music, and more!
Stream the A State Of Trance Year Mix 2017 on Spotify:
---
You're playing here at Dreamstate SoCal for the first time. What are your thoughts on the festival and the current state of trance here in the United States?
I'm really glad that the concept like Dreamstate is happening because I've been fighting for trance music for sixteen years with my radio show and labels and everything, so the fact that Insomniac now has a prominent brand that they started is a very good thing.
We did A State Of Trance as well with Insomniac a couple of years ago and it was a big success but I can't be here every year because I have my other concept, Armin Only, and I can only do so many A State Of Trance shows a year. It definitely is a dream to do more, so I'm glad that there is an independent brand that takes trance so seriously.
I've always known that there is a massive following for trance music, especially in the Bay Area, LA, and New York. I think that, together with Mexico, that is the biggest following of trance music in the world. So I think it's a very healthy decision, and I was really glad because I think the trance scene right now needs a lot of concepts like this, like Transmission and Dreamstate, purely focused on trance because trance music deserves it, the fans deserve it.
"Be In The Moment" was recently announced as the anthem for ASOT 850. What does being in the moment mean to you on a personal level?
Well, especially now that I'm a father and time goes so fast, you know my little ones are now four and six, and I remember the day they were born like it was yesterday. I'm trying to appreciate when I'm actually with friends or with my family and I'm having a great time with them. I'm trying to enjoy the moment more and I'm trying to be more aware by putting my phone away and not worry so much. And I'm trying to… I'm trying to, I'm not saying its working, but I'm trying to be more open.
And that's what I want from trance, too. When you come to A State Of Trance event, I hope that the people can have an escape from their worries or whatever is bothering them in life. That's really something that I feel when I play in front of a big crowd like Dreamstate, it's a celebration of the moment, the beauty of that moment. Because that's what DJing is about, it's about interacting and the power of the moment.
I mean, you can't change the past, bygones are bygones, and you can't predict the future, but you can do something now and you can enjoy it. It's a choice as well, I'm trying to tell my fans that whatever you've done or whatever your worries are or whatever your fears may be, if you are in the moment then everything, just for this one moment, everything is good and fine. We're together, we're listening to music, we're having a great time.
Staying with that theme, is there a moment in your career that reminded you that trance brings people together and makes a positive impact on the world?
There have been many moments, [Laughs] but if I have to mention one it would, of course, be the Best of Armin Only show which is the biggest thing I have ever done. Selling out a stadium, two nights in a row, 80,000 people and it was broadcast live on TV, that was spectacular, and it was a big honor to be part of that.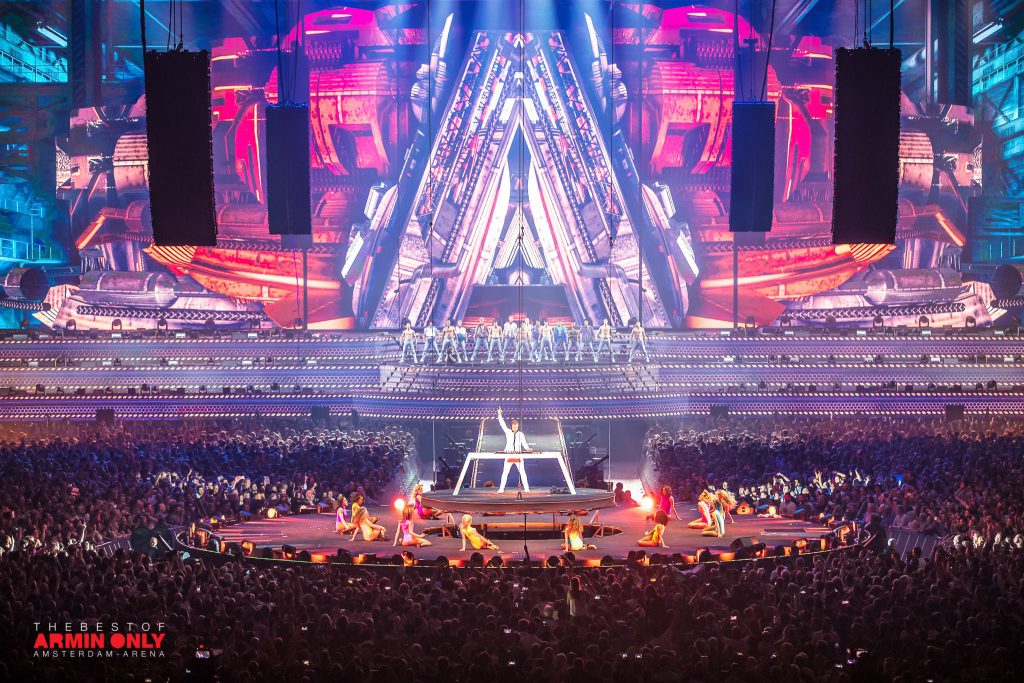 The new headquarters for Armada Music features an ASOT studio that allows you to broadcast the show to the world in a live setting with the inclusion of guest mixes and more. What do you feel has been the biggest benefit of changing the format of ASOT?
I'm trying to reach a younger generation, as well. After sixteen years you have to be aware. I mean, I could do two things with A State Of Trance: I could stop or I could believe in innovation. You look at the future and say I want to invest in building this place because it was a lot of money and it was very expensive, but I want to invest in the community because I believe in trance music, I always have, and I believe in the community.
We live in a different time, we live in a time of Facebook and YouTube, most of the young people I speak to, they don't even watch linear TV anymore, everybody is on YouTube. I speak to people who watch YouTube clips for three hours a day, no kidding. So if I want to reach that 18 to 24 demographic and I want to get them into trance, then I've got to be on YouTube.
So it has been a conscious decision to start vlogging, a conscious decision to start broadcasting the live show. It also feels a bit like I'm pioneering the radio show thing again because nobody does it at the moment and it's really great to do it live. Even though sometimes we pre-record it, it is still a one-taker, so everything we do is in one take, so that gives it more of a live feel.
I was staring at an Ableton screen most of the weeks when I was doing the radio show, and I wasn't even listening to the entire track. Of course, I knew what I was playing and I knew the music, but if you listen to a mix, in full, then you can appreciate the music so much more. So being there in the studio with Ruben [de Ronde] discussing music, meeting new fans, I enjoy it more.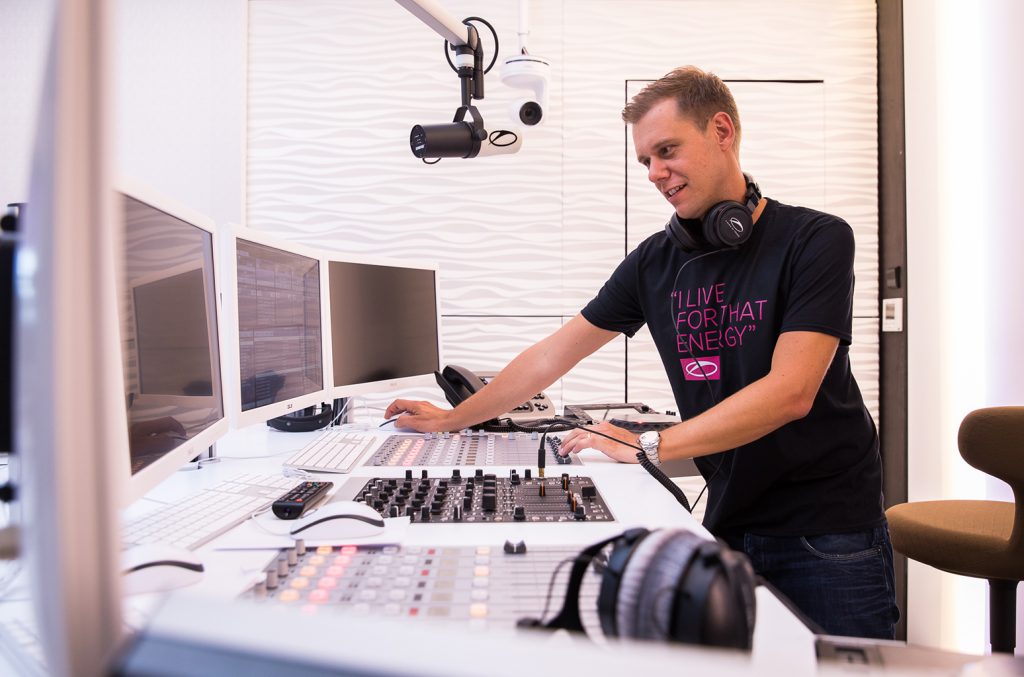 Over the years the electronic music scene has grown into a behemoth featuring massive productions and more music than ever. Having experienced this growth firsthand, is there anything you'd like to see return from past eras?
I hope that the clubs will go back open again. As much as I love big events and as much as I love playing festivals like Ultra or EDC or Tomorrowland, I think it is important for the balance to keep that intimate setting and still do club shows. Like next week I'll play at Marquee, I'll play at LIV in Miami, which will be for a smaller crowd, it will be a 1,000 or 1,200 capacity room.
It also gives me room to innovate, because when you're playing on the main stage and you get a one hour or one and a half hour slot, then automatically you're going to be playing your hits because you want those out there. I want to play my "Be In The Moment" single, I want to play "Sunny Days" and I want to play a few of the requests and then your hour and a half is almost over because you've played all the tracks you wanted to play.
In a club setting, like at OMNIA now in Vegas, that's why I'm so super happy with my residency. I play a three-hour set so it gives me room for experimentation, it gives me room for going a little out of my comfort zone steering away from the obvious maybe a little bit.
Which, if I do that at a mainstage set, I have disappointed people. A couple of weeks ago I played in Mexico at Ultra and I decided not to play "This Is A Test", which is one of my new tracks, but I played it all summer so I told my crew "I'm sick of that track, I can't listen to it anymore." And I didn't play it and got so many upset Instagrams from people saying "Oh why didn't you play 'This Is A Test', we were so looking forward to it?" and there were actually people wearing t-shirts with "This Is A Test" on it. So you can't really avoid it because you don't really want to disappoint those people as well.
It's always a tough battle and that's why I think it is important to do the smaller gigs, as well, because I'm sure that DJs with smaller gigs will automatically take more risk and go out of their comfort zone a little bit more. Maybe that's the wrong saying, it isn't out of their comfort zone but more out of the usual playlist. Because if you play a three-hour set that's a DJ Set because in an average three-hour set I play about 50-55 tracks so I have a lot of room for new stuff.
You sort of touched on it, but do you think the relationship between you and the fans has changed because of social media?
I think the relationship is the same, but the way we communicate is different, the channels are different. I mean, now doing a radio show, it is really a dual communication because I'm sending out tracks that I get as exclusives or whatever and I get guests in my studio and they talk about their new tunes.
So what I want to show the world is not so much just Armin van Buuren or Armada, but I want to show the world trance. I'll invite "competition" to my radio show and I want to use A State Of Trance as a platform for trance music, not so much for the promotion of Armada or myself, and that's probably the greatest feeling, to give new talent a chance and help the scene rather than just me.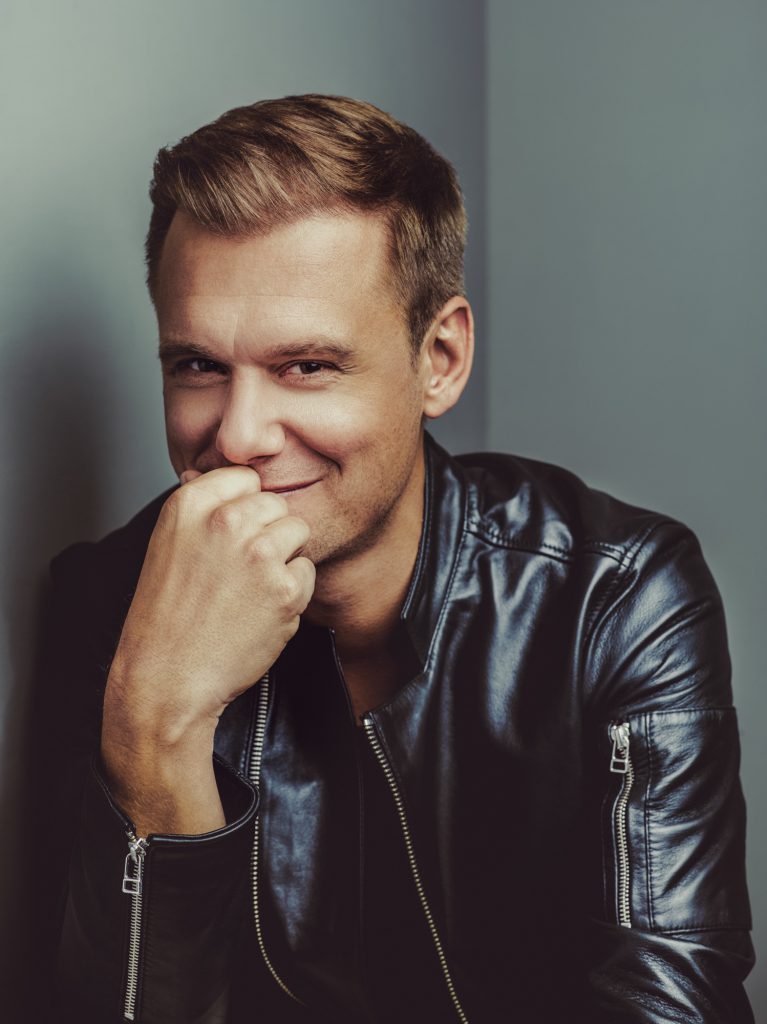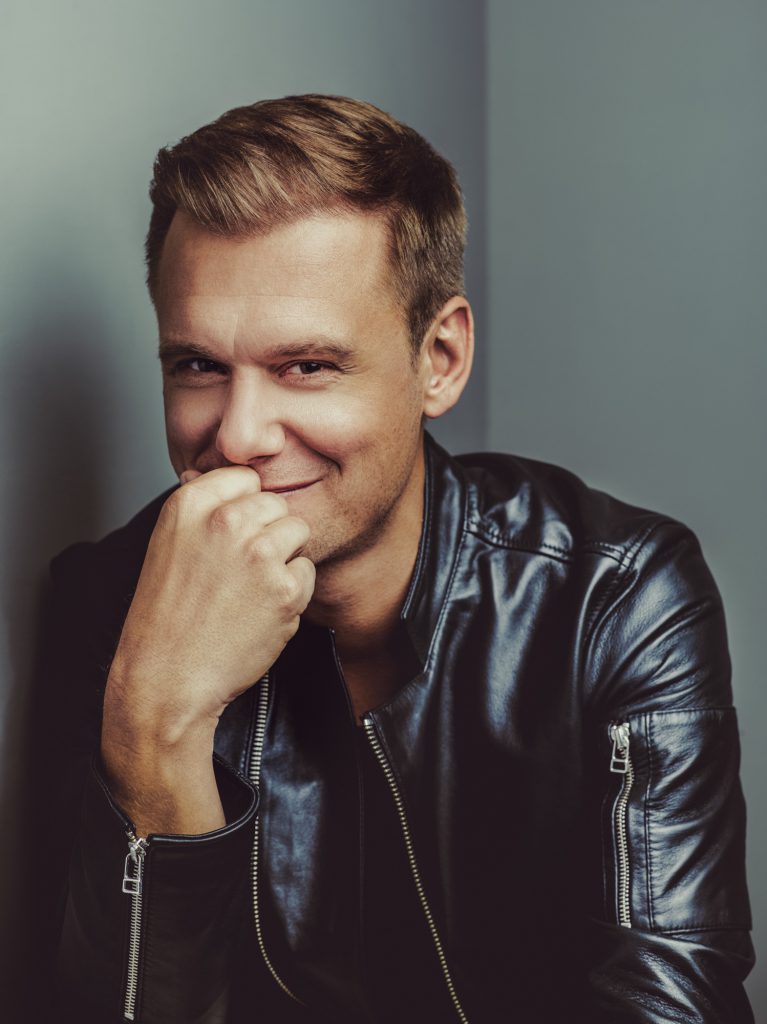 Armada Music has become a label that has truly dominated the globe at this point. What has it been like being at the helm of such a powerful label, and is there anything specific you're excited about in the near future?
To answer your first question, of course as a dance music lover… I mean I was a clubber and was a raver and I still am… I still love listening to other DJs' sets and going to see new and exciting talent because you can learn so much from a 21-year-old who just discovered Ableton and has a completely different approach to things. So being now in this position, I think it is a really big responsibility because at Armada we have a big name to hold up a sense of doing our payments on time and writing contracts.
Something I'm super excited about is experimenting more with the radio studio. A lot of the signings we do are also not trance related, but it also comes back to trance. I have the three little trance islands within Armada: A State Of Trance, Armind, and Who's Afraid Of 138? and I want to focus on those labels but a lot of artists and producers as well. I'm sort of trying to convince to produce a trancey track, you know a more melodic kind of approach.
Like the new track we did with Sultan + Shepard, "Bloom", was sort of a more trancey track, so that is what I'm excited about. I'm really crossing over borders, I feel sometimes trance is too stuck in its own thing like you can only do this when I think what trance needs right now is an open mind.
I'm not saying moving away from melodies or BPMs or whatever, not at all. I'm just saying music can be so much more. Sarah McLachlan, when she did "Silence" with Delerium, that wasn't a trance track. But it came from a different world, and that's what I mean, music can get exciting if it comes from a different background.
That's our time, thank you so much for chatting with us today!
Awesome man, thank you!
---
Connect with Armin van Buuren on Social Media:
Website | Facebook | Twitter | Instagram | SoundCloud | YouTube