If you've been following Pasquale's Instagram closely, you'll know that he loves to leak some exciting news from time to time!
---
Earlier today, Pasquale added a video to his Instagram Story that showed off a sneak peek at the booklet of info about EDC Las Vegas that is included in everyone's ticket box. While he scrolled through, we couldn't help but notice the usual names like kineticFIELD, cosmicMEADOW, wasteLAND, upsidedownHOUSE, and of course circuitGROUNDS as he scrolled. Some notable things were also seen in the video, as towards the end carnivalSQUARE made a showing, which means that will once again be gracing the center of the event.
Two things stuck out to us most. The first was the inclusion of Factory 93, which will be officially hosting the neonGARDEN. The second was an announcement that had been teased for quite some time as well. That's right, the quantumVALLEY stage is the brand spanking new stage at EDC Las Vegas this year, and you guessed it…hosted by none other than DREAMSTATE. Thanks to trance fanatic Andrew Lockhart for pointing that small text we may have overlooked in passing! To us, this means that the quantumVALLEY will be hosting all the trance we can handle for three days at EDC Las Vegas this June. Check the screengrabs below for yourself, the text is small but definitely there!
Curious as to how this festival went down in 2016? Check out our review of the 20th Anniversary of EDC, HERE! See for yourself with the immersive VR Experience HERE!
Haven't purchased your tickets yet? Click HERE for information!
UPDATE: Pasquale has officially confirmed this via Facebook!
Watch the EDC LV 2017 quantumVALLEY Video on Facebook:
[Can't see the embeds above? Turn off your adblocker!]
Check out screengrabs of the quantumVALLEY and neonGARDEN sections of the EDC Las Vegas booklet below: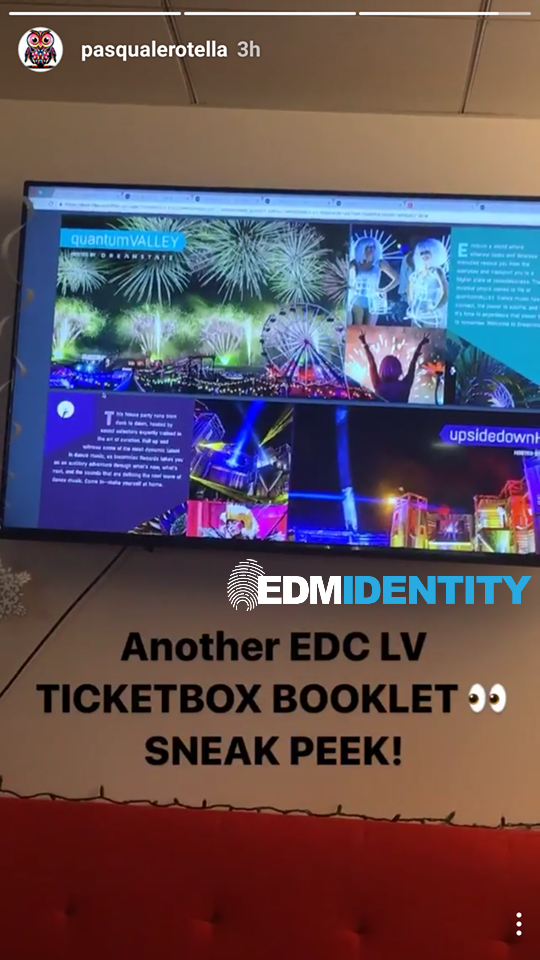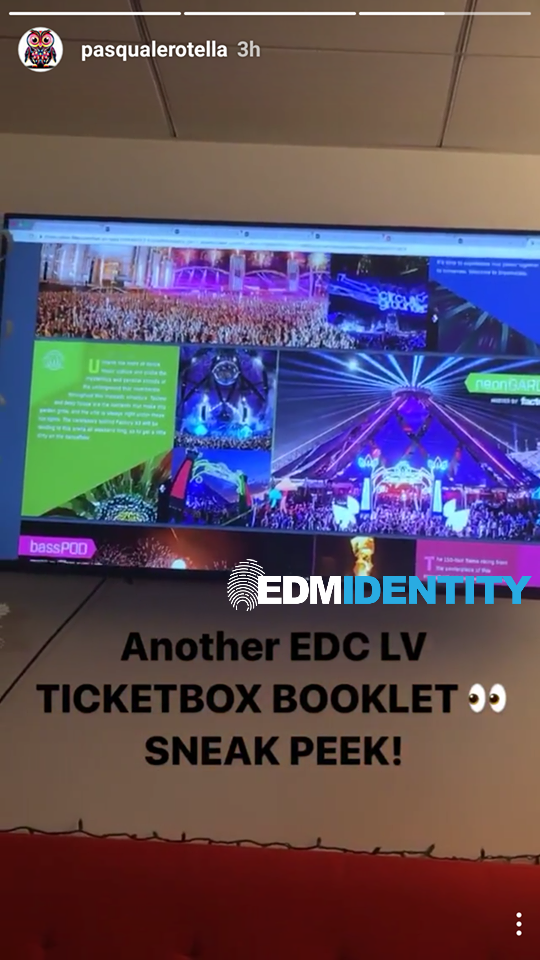 ---
Get hyped for EDC Las Vegas 2017 with their official announcement video!
---
Here is some info on EDC Las Vegas shuttles and tickets for those who haven't purchased yet!
Later Owl 3-Day General Admission passes are priced at $355 plus taxes and fees. Three-day VIP passes are priced at $699 plus taxes and fees. Layaway options will be available.
Shuttle passes will also go on sale for $90 plus taxes and fees. Additionally, premiere parking will be offered for $120 plus taxes and fees. A premier shuttle pass option, priced at $199 plus taxes and fees, will be available for the first time with more intimate shuttle buses, designated service times, an exclusive gift bag and more.
Visit here for more information on shuttles and here for further information on three-day festival passes.
---
Connect with EDC Las Vegas on Social Media:
Website | Facebook | Twitter | Instagram 
Featured Photo Credit: Insomniac Events