Ilan Bluestone chats about working with Anjunabeats, his thoughts on sound evolution, Scars, and so much more!
---
If you are a fan of the Anjunabeats sound then I know Ilan Bluestone is a name that you hold dear to your heart. He is one of the fastest rising artists on a label that continues to dominate the progressive industry and with him on the roster, the future is looking very bright!
Drawing inspiration from the likes of Above & Beyond, Arty, and Swedish House Mafia, Ilan Bluestone has molded a sound all his own. This is more evident now than ever if you take a listen to his latest release "Another Lover" off his upcoming album Scars.
With his Dreamstate SoCal debut about to unfold before our eyes, we were curious to see what this passionate musical maestro had in store for us. We sat down with Ilan to get a special introspective look on some burning topics in the trance scene. Stream his latest tune and read on for our chat with Ilan!
Stream Ilan Bluestone – Another Lover on SoundCloud:
---
You're fresh off the release of "Another Lover". When producing tracks that have a strong message like this one, do you draw from personal experience or is it the beat and melody to inspire the lyrics in your productions?
My fans inspire me. I look at the crowd and try to see the emotion that they go through when I play certain tracks. When I get back to the studio I try and compose, not only just for my own sake but I try to compose something which melodically satisfies people around the world at festivals in a car when they're driving to work.
I get inspired by everything, it's not just how I feel in the studio at that moment in time. I try to envision what it's going to sound like in the arena.
The track was debuted by Above & Beyond during their performance at ABGT250 and the response was nothing short of incredible. As an artist, how does this type of response affect you, and do moments like these help mold future creative decisions?
Oh, a million percent, yeah, so obviously I was at home in England watching the show being broadcast live and I was watching Tony write on the screen "here's another one" and I was like, "what a legend you know?" and I just heard the crowd go "yeaahhhhh," so I was like wow, I should have actually gone but because I was working on the album I couldn't be there for some reason.
So yeah, it was an amazing experience to watch it live and after playing it as well the audience reaction is always amazing and I can't wait to play it today.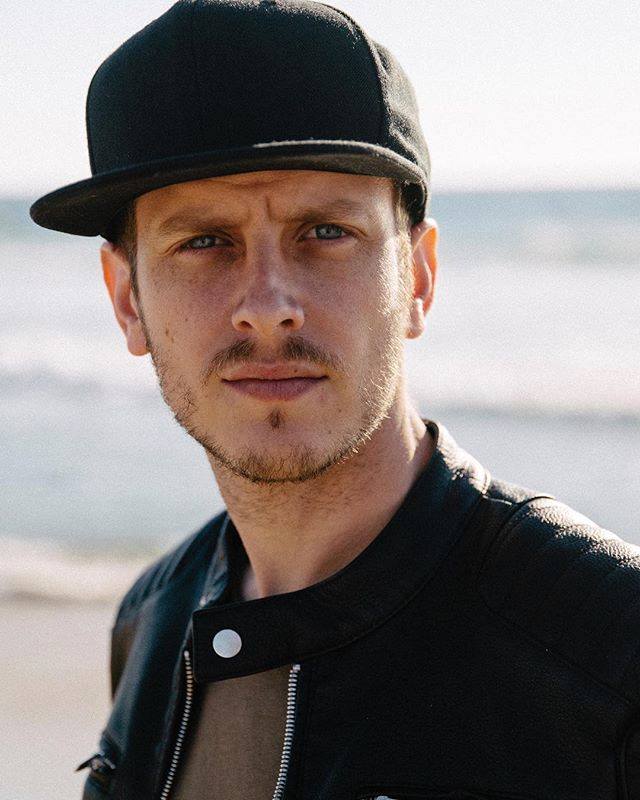 As we wait patiently for the release of your debut album Scars, can you talk about the challenges you've had to face as you developed the tracks and put everything together?
I've been very ill, I'm still unwell at the moment, currently suffering from stomach ulcers because I've pushed myself to the absolute max to try and deliver the album on time which originally I wanted to be for the new year. But because of this kind of touring and trying to work on the album, I pushed my body to the max to a point where I actually had to cancel one of my shows, which is something that completely shattered me inside you know.
I really didn't want to cancel a show, but my body was just hit in that kind of space where I was just like, "Shit, something's not good." My tour manager was with me at the time and I was throwing up blood everywhere so it got to a point where I was actually like, "Uh oh, something's not right – I need to slow down for a second."
Health issues were more of my main challenge. Traveling around the world and doing 20 to 30 flights a month and trying to make an album at the same time is not easy. Don't get me wrong, I love what I do and I think it's amazing to be able to please people and to see people enjoy the music, of course, but its taken a physical toll like no other. I feel like I've aged a lot quicker as well, I feel like my hair is falling out and I've lost a lot of weight, and I'm pretty much suffering in pain as we speak right now.
It was a lot more crazy a couple of weeks ago to the point where I couldn't even perform, but once I'm up on the stage, the adrenaline rush is so high that it just pushes the pain aside ever so slightly. But when I come off stage, I'm wrecked again. So that's been my main struggle is the health issues.
Can you tell us what its like to be such a celebrated member of the Anjunabeats family, and how has releasing music under the label help mold and grow you as an artist since breaking into the scene?
They've been very supportive of everything I've done. Above & Beyond have been like family to me, and also I'm completely inspired by them because we've all been Above & Beyond fans for years, and I grew up on their music and was very much inspired by their stuff. Being on the label has been an incredible experience and I only hope to have more releases with the record label and you never know, maybe have my own label at some point.
If you were to speak with someone who has never experienced the sounds of progressive trance, how would you describe the musical elements that define the genre?
This is a great question because I actually had a member of Pink Floyd, David Gilmour's son, at my show and he's a complete indie rocker. He came to my show in Austin by chance and he's never listened to dance music in his life. So he was there and he comes from an indie rock background, a UK indie rock background, and he came up to me and he said, "Dude, that was amazing."
So if I can take someone who has never listened to dance music and trance music… and that's what I'm hoping to do with the album, is to make people who have never listened to trance or EDM bring them in, suck them in through the album by playing stuff they've never heard before. And my album is going to be covering not just trance music, but chillout, a bit of deep house, and I've got some 80s music in there as well, so I'm trying to be very diverse in my album so that it can tickle every person in some way they can connect to that specific track.
So it's going to absorb more people who will say, "Oh what's his new track? Oh, this is different it's a more of a club banger." And that's the future, its kind of an experimental album and then after that its bangers.
As an artist versed in genres outside the trance realm, in your opinion, how can the music community combat the negativity that surfaces as artists experiment with new sounds that may lie outside the norm, specifically in the trance scene?
I think that trance is not just 138 BPM trance music. I think that trance, for me, is music that takes you on a journey which incorporates the old classic sounds of trance as it used to be. Just because it doesn't have a rolling bassline and doesn't have 138 BPM trance beat doesn't mean it isn't a trance track. I think a trance track could be 115 BPM. It depends on what kind of journey it takes you on, what kind of sounds are used, and how it's created.
At the end of the day when you listen to trance music, what is trance? It's a journey, you're trancing, you're in a different world, you're on a journey. So I think trance would only get bigger and expand to more people and no one should alienate it and it should always be genred as trance music. Because when people tweet me something saying, "Hey man, you're not doing trance music, it's not trance, its progressive," it doesn't matter what it is, there is no genre police.
Trance music for me is a beat, which is uplifting, fast, doesn't have to be too fast, but to a point that you could jump. That's why I don't produce stuff that's at 138 BPM, even though it's amazing to dance to at some points you get tired quicker, you know? Whereas 130 BPM or 128 BPM, you can still go off and not be tired and still be on an uplifting journey.
I'm going to hopefully bring people who have never heard trance into the community and make it grow bigger and absorb and modernize it. So it's always going to change, trance music has actually been recycling itself over time, which is not a bad thing, but its also opening the doors to creating new things.
I don't want to be doing whatever everyone else is doing. You've got to stand out by creating something different, so that's what I'm doing.
Now here we are at Dreamstate SoCal, with all the pressure and excitement you're facing, do you have any pre-show rituals to help you get focused and ready? And on the flipside, how do you unwind after each performance like the one tonight?
Normally I'd just kind of get off stage and feel a lot more relieved, just because it is over and done with. I always used to have stage fright before I used to get on stage. Now it's a lot more normal, but my stomach is the main "ouch" problem that I have. My main focus is to get off stage and be okay and not eff up because of my stomach, so I'm a lot more chilled out than I used to be.
Having my tour manager with me helps as well, cause I never used to have a tour manager, so it has just been a lot easier having a friend and someone I can relate to and connect with. It helps the peace of mind in the brain with everything. So there is no special ritual, I just try to relax and put my feet up and have the air conditioning on.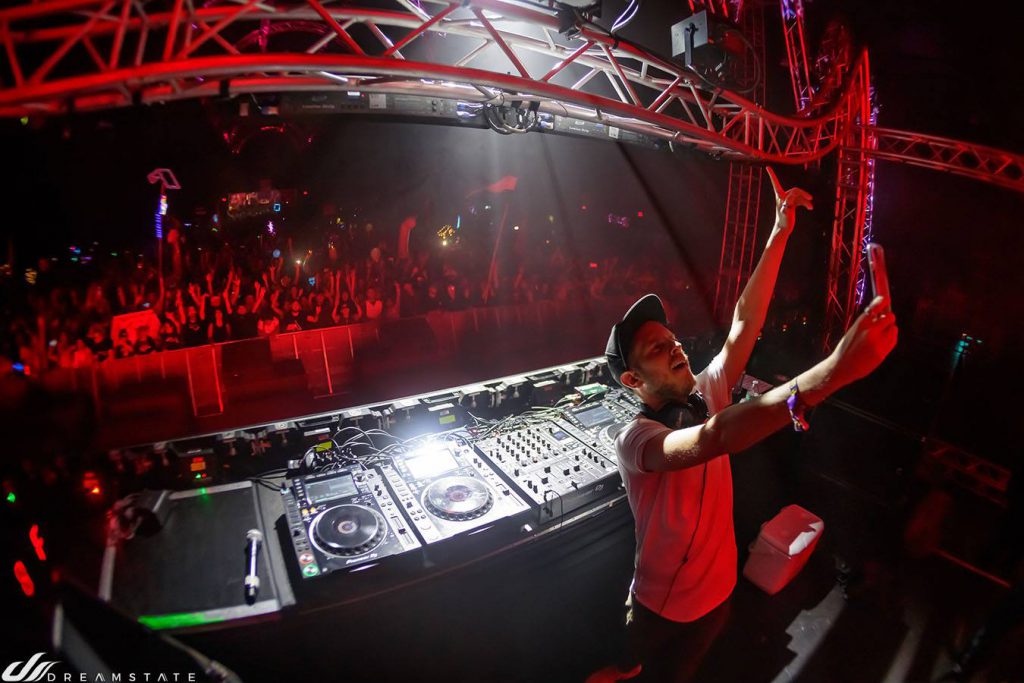 Do you plan on testing any tracks tonight off your upcoming album, and if so, what was the inspiration for choosing the IDs or debuts that you will ultimately unleash on the crowd?
That's a very good question. [Laughs] So the question, in a nutshell, I'm going to be playing some new stuff from the album, of course. The reason I'm going to be playing these specific tracks is because I actually connect with them very, very well. They've been magical in my sets so far on the road and I think the fans are going to love it.
You're going to hear one for the first time and I promise you, I'm very confident with one of the specific tracks, that everyone's going to love it.
As an artist that is constantly traveling around the world to play shows, what are three must-have items you bring with you on the road?
A pair of sneakers in my bag. A bottle of water, it makes me feel very relaxed and stops my anxiety. What else do I bring with me… my tour manager, he's very important. [Laughs] And my laptop, I can't go without it.
Finally, with the new year on the horizon, what is in store for fans of Ilan Bluestone and do you have any personal goals for 2018?
To deliver the album. That's my main plan, to deliver the album and more bangers.
Fantastic, well thanks so much for having us!
Thank you, so much!
---
Follow Ilan Bluestone on Social Media:
Website | Facebook | Twitter | Instagram | SoundCloud