Electric Forest was not just another average festival, but a unique experience that blew away any and all expectations I had going into the weekend.
---
After years of friends telling me that I should attend Electric Forest, I finally decided that this year would be the one that I would make the jump. Before the lineup dropped and the tickets even went on sale, I began my search for information about the festival. Utilizing a variety of different groups, the subreddit, and more, I wanted to get a picture of what the festival was really about and how to optimize my experience.
One of the most consistent things I saw repeated by many, was that if I had the ability to grab Good Life VIP tickets, I most definitely should. I'm not always one to spring for the more expensive VIP tickets, but after looking at the benefits and after years of hearing amazing stories about the upgrade, I decided that would be the best way for me to attend.
When faced with the decision between weekends, I actually had a fairly easy time deciding that first weekend would be my initial goal.
Why? Well, the lineup was already stacked with dual weekend artists I loved, but the names NERO and Above & Beyond drew me to the first over the second. Knowing that the first weekend was coming directly after EDC Las Vegas, the enhanced camping options in Good Life became especially appealing. See, I didn't want to lug my camping equipment that I use for festivals like Coachella or Dirtybird Campout to Las Vegas, and then from Las Vegas to Chicago. Plus, I doubt I'd be able to fit it all in two bags none-the-less, so I decided to make the Sherwood Court Bungalows my home for the weekend. I braced myself for what I knew would be an insane two-week adventure ahead of me and clicked purchase, excited as ever for the new festival experience ahead.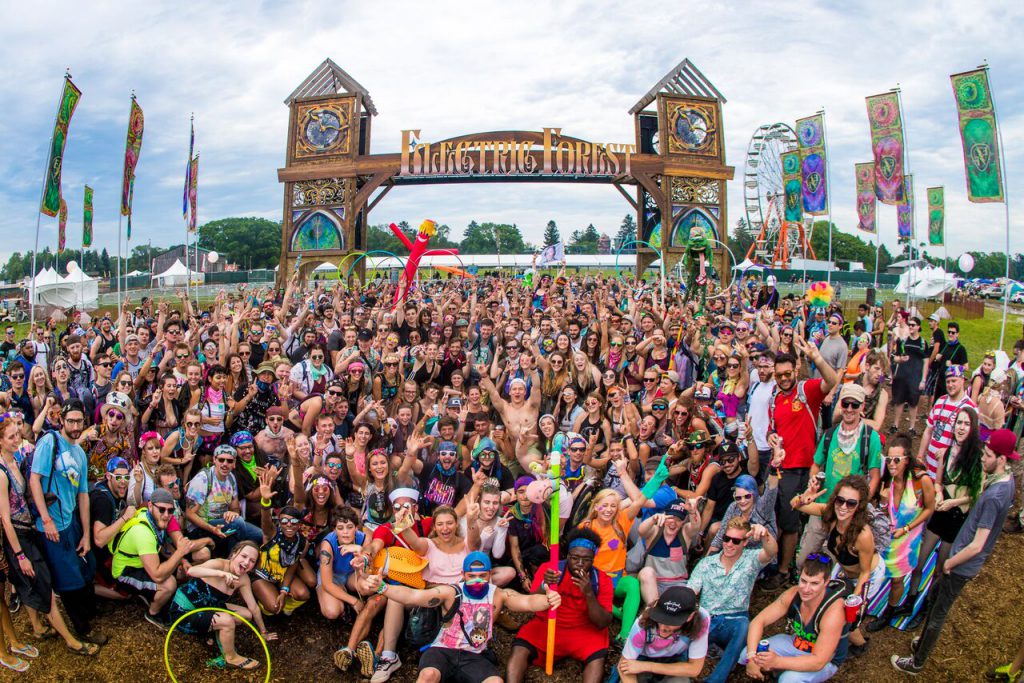 Now, I won't lie, in the weeks before the festival, I became increasingly excited for the experience, yet anxious too.
I was about to embark on a totally new journey to a festival and region I have rarely visited. Luckily I had a few veteran friends who would be attending, and they gave me some helpful tips about what to pack and other things to not even worry about. I packed for my two-week adventure, EDC Las Vegas b2b Electric Forest Weekend 1, and made sure I didn't forget anything too important before I left for Sin City. Of course, EDC Las Vegas was a blast, and totally exhausting too, but when I boarded my flight for Chicago on the following Tuesday there was a renewed sense of excitement ahead.
Coming to a camping festival without any camping supplies threw me for a loop. I have been to plenty of camping festivals over the years, but never have I gone all out and purchased a "glamping" option. So with just my two bags and some food and drinks for the weekend, my crew headed out from Chicago towards Rothbury for the festival. Leaving late on Tuesday night, we arrived at a hotel thirty minutes away, with the intention of getting some rest before the journey inside tomorrow.
Over the years I have dealt with many problems when it comes to camping festivals, but the only ones that happened for Electric Forest were definitely ones I was partially responsible for. The rental car we were using to get from Illinois to Michigan needed to be returned, so we dropped it off thinking that getting inside the festival grounds without the use of a personal car or shuttle would be easy. Which, of course, it wasn't.
See, the thing with camping festivals in the middle of nowhere is that the options of arriving at the festival were limited.
You could basically only drive yourself or take the official shuttle, but if we waited for the shuttle to take us in we would also be sitting around for six more hours…not ideal. After exhausting all options we lucked out on the way in, as there was an Uber available at the airport we dropped the rental at. On the way out of the festival my brain, thinking of more populated areas, constructed the idea an Uber would be around. That also wasn't the case, as none were available at all in the area, and we ended up hitching a ride with an awesome Australian to head back to the Muskegon Airport. In the future, I'll definitely be extending the car rental instead of dealing with that situation, but lesson learned and we still made the best of it.
Upon arrival to the festival grounds, I could already tell it was going to be an amazing weekend.
We were dropped off in an Uber at the front gates of Good Life Camping and walked in to figure out our way to the Sherwood Court Bungalows. The Concierge Team for Good Life was seriously super helpful, as they even called a golf cart over to take us directly to where our tent was located.
The Sherwood Court Bungalow Tents were a new addition this year to the festival and I thoroughly enjoyed staying there. The tent itself was very sturdy and held up against the elements all weekend, we were most excited about that during the severe thunderstorms that rolled through. Consisting of an inflatable frame and heavy material, there were no serious leaks or problems throughout the entire weekend for us. I did notice a few of them deflate from time to time, but ours experienced no issues.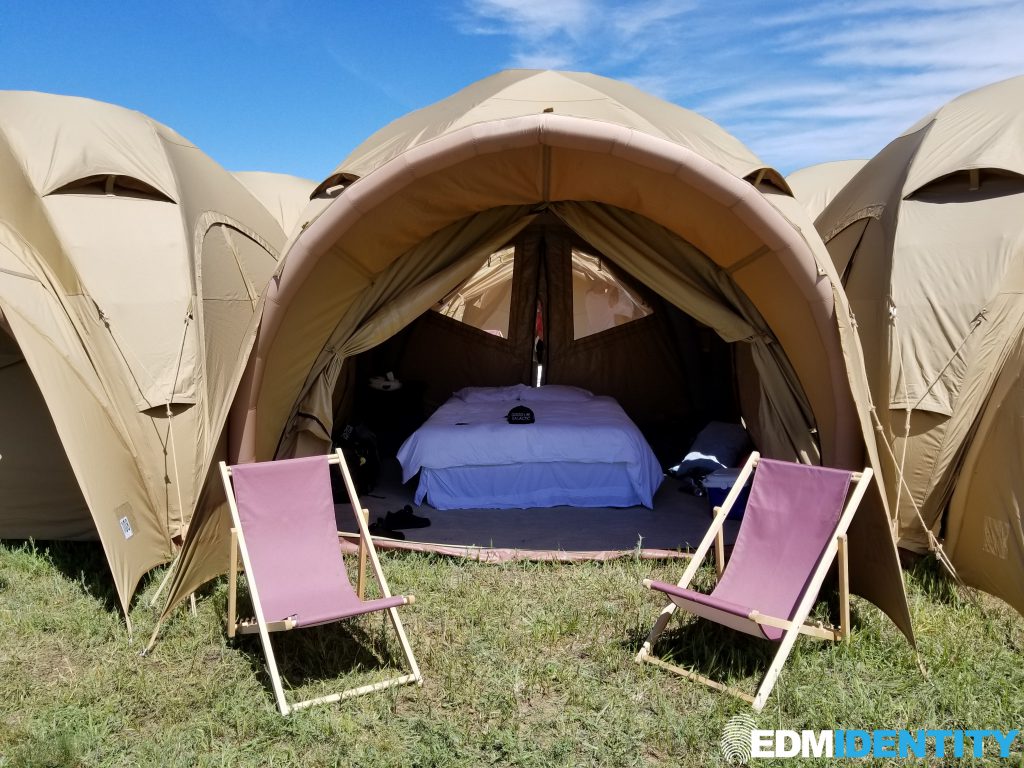 One of the biggest benefits, outside of the time saved, was the electricity running to the tent and access to nice bathrooms and showers. The queen bed inside was spacious and comfortable, with a warm down comforter that would be helpful as ever during some of the colder nights too. The only thing I would probably change, would be the addition of a larger cooler and then also a fan inside the tent itself, as it got fairly hot inside during the day.
Enough about the camping, let's talk about the festival itself.
From the moment I stepped foot on the grounds of the festival, I was stunned by all the amazing vibes that I felt hitting me from all over. It didn't matter if it was the staff or other attendees, everyone was just in a great mood. I checked out the other portions of Good Life Camping before heading over to the welcome party on Wednesday in the Back 40. Hosted by the small water park/western town, the welcoming party was a great time full of new faces, solid food, and some quality beer too. The BBQ and beer were definitely a huge bonus, and afterward, we took a dip in the pool to cool off.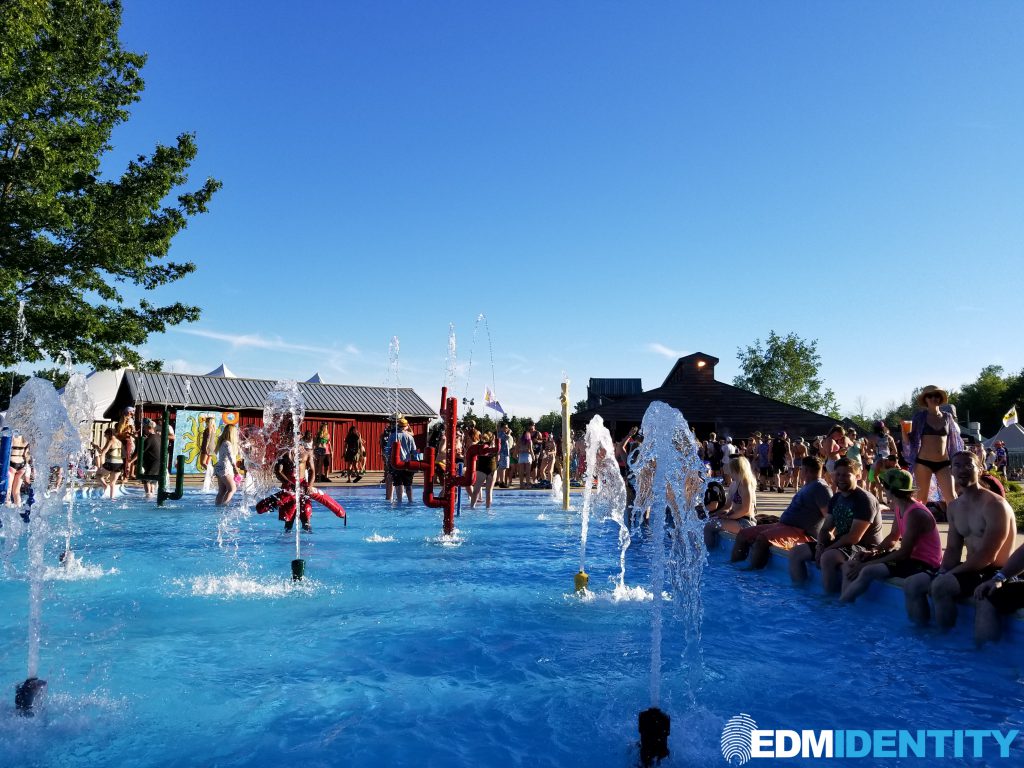 Upon leaving the party we took a brief look at the cabin area, as they piqued our interest and then headed back towards the Good Life Camping area to relax. The Good Life Camping area also featured some vendors, art pieces, food options, and of course the stage for the exclusive after parties each night. Tired as ever though, we decided to chill in our tent and decompress a bit before the weekend ahead. I woke up that night to the boom of thunder outside my tent, as the sky literally opened up and one of the most intense thunderstorms I've ever seen passed over. We felt blessed in our tent, as we watched the lightning and rain completely dominate the landscape.
The weather would be the theme throughout the weekend, I just didn't know it yet, but rain was going to be playing a big part of the festival.
The rain really did cause some problems inside the venue, but it was mainly giant puddles of mud that just got you dirty or made it hard to walk on. Those looking to avoid slipping in the mud did their best to avoid it, and those who loved the mud had an absolute blast. The trees brought the cover for attendees looking to hide during the torrential downpours, but it was impossible to avoid getting wet throughout the weekend. Unfortunately, though, the weather caused us to sometimes decide against exploring a new set or really explore the festival deeper.
Approaching how I experienced this festival day by day doesn't feel right because in all reality the festival definitely blended together as one cohesive journey. In fact, outside of Burning Man, this was the longest festival that I have attended to date. The early arrival helped me get my bearings and set me off to a great start on Thursday as I began to explore the festival. From that point on though, the entire rest of the festival is a blur of new faces, artists playing amazing sets, insane art, and more.
Venue-wise, I felt that Electric Forest exceeded my expectations on the front of theme, layout, and art. I have never experienced a festival quite like Electric Forest, in which the entire time could have been spent just exploring the unique elements that make this festival special. Each stage was designed well, and while they may not have been as extravagant as a festival like EDC Las Vegas, they were definitely unique in their own way. I really enjoyed the fact that many of the stages were small and intimate, but even at the larger ones I never felt the sense that the area I was in was "too packed".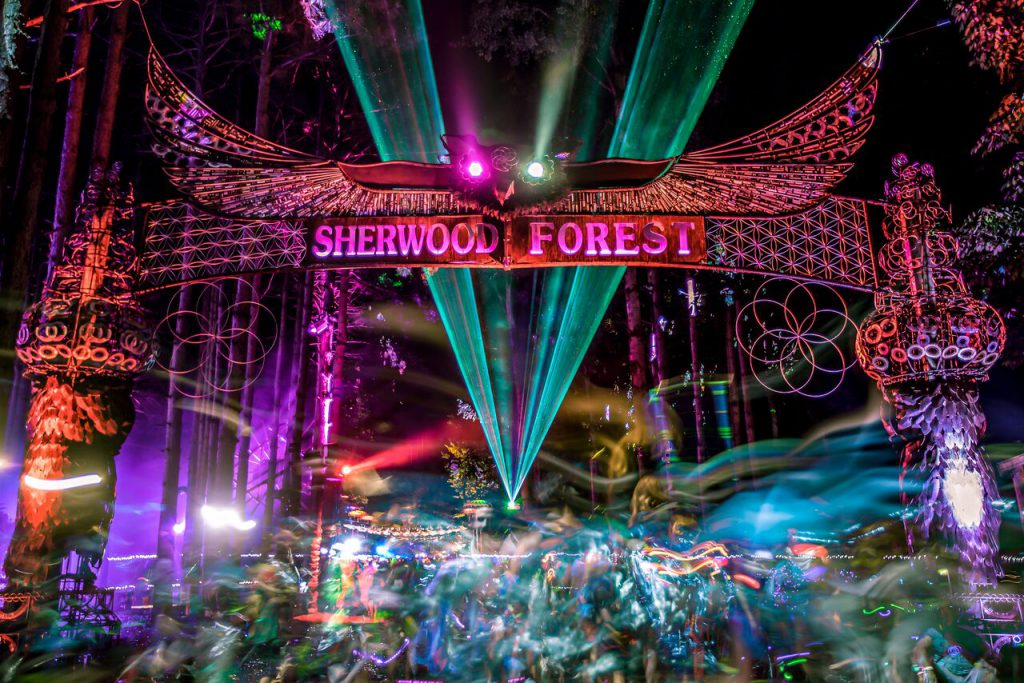 The forest itself was insanely cool. Not only was there an art overload, but there was plenty of things to interact with and experience too.
At night, the forest came alive with lights and sounds, and it was one of the most unreal places to explore and discover new things in. I was definitely glad I brought my flashlight because it was dark at points, but the entire place came alive to me. I enjoyed relaxing in my hammock in the day, checking out the trading post, and exploring the fun things throughout the whole forest. Each day it felt as if there was more art to see and things you didn't notice before, adding to the fun.
I've had very mixed experiences with security at events in this region of the country. At Summer Set Music Festival, we saw drug dogs and intense pat-downs, but at Electric Forest it was an entirely different story. While there was definitely security present, they never were overboard on searches and definitely were not nearly as aggressive as other events I've attended this year. I never got bad vibes from them, and while the Good Life VIP area probably could have used more barriers and staff at the Sherwood Court Stage, everything else was fairly smooth.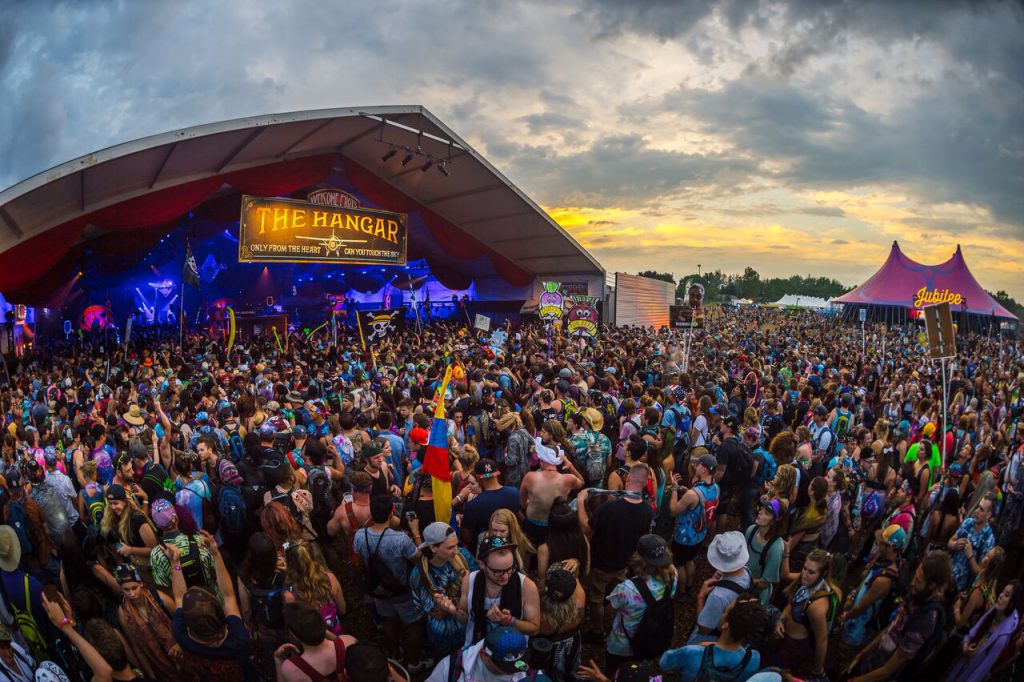 The layout of the festival was far longer than I imagined it would be, and getting from one end of the festival to the other did actually take a decent amount of time.
I thoroughly enjoyed the theme of The Hangar, which quickly became one of my favorite areas of the festival. It had such a unique vibe and so many things to check out that I wish I could have spent more time there. The Grand Artique and The Observatory brought some unique, personal sets which put you literally next to the artist playing on the stages. I felt that The Forest stage was far better at night, because of the sick visuals that were featured on it.
I rarely visited the Jubilee Stage, which was mainly due to time conflicts presented by other artists. It was your standard festival tent, much like what I had seen at events like Beyond Wonderland SoCal or EDC Las Vegas' quantumVALLEY this year. Additionally, the Tripolee Stage was just a mission to get to at times. While there were artists I was intent on seeing there, after all the rain and mud it slowly became an area that I just didn't have much of a desire to venture to. Maybe if I was in GA, who's entrance was right next to the stage, I would have spent more time dancing there.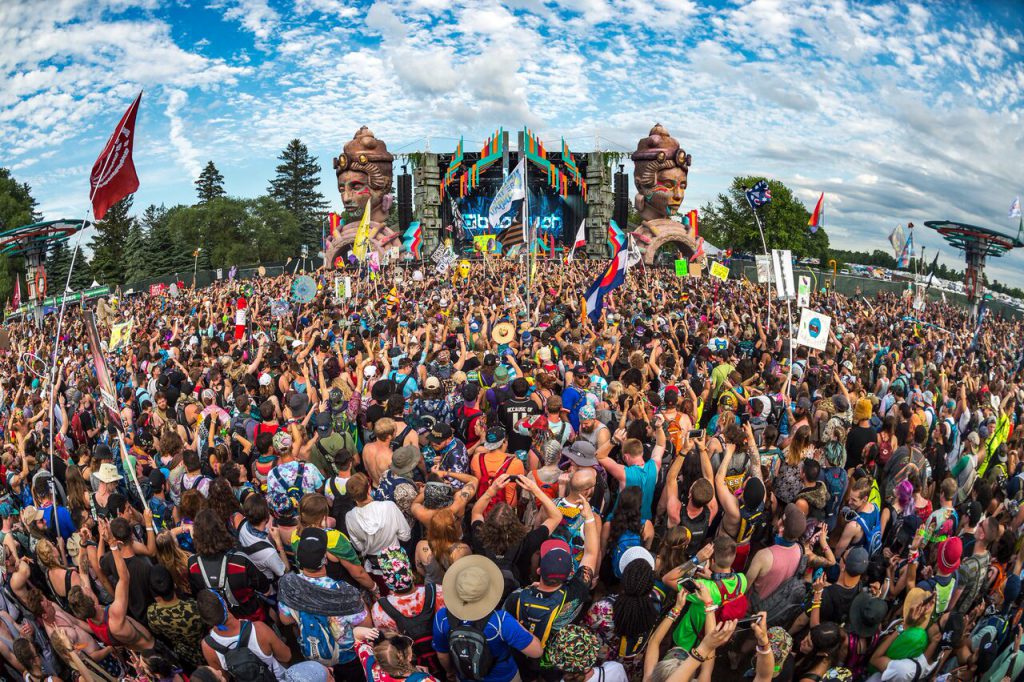 My home base, for the most part at least, seemed to be the Ranch Arena stage.
Outside of the artists playing the stage, this was because of the Good Life VIP area which featured some food and drink options, while also providing a place to sit down and relax. This area also featured what seemed to be more vendors and food options than the rest of the festival, definitely was a highlight too. Sherwood Court was actually right next to where my tent was and had an extensive beer garden which I stopped by many times for a drink at too. That stage was well-suited for large crowds, and also provided plenty of room to sit down and vibe out as well.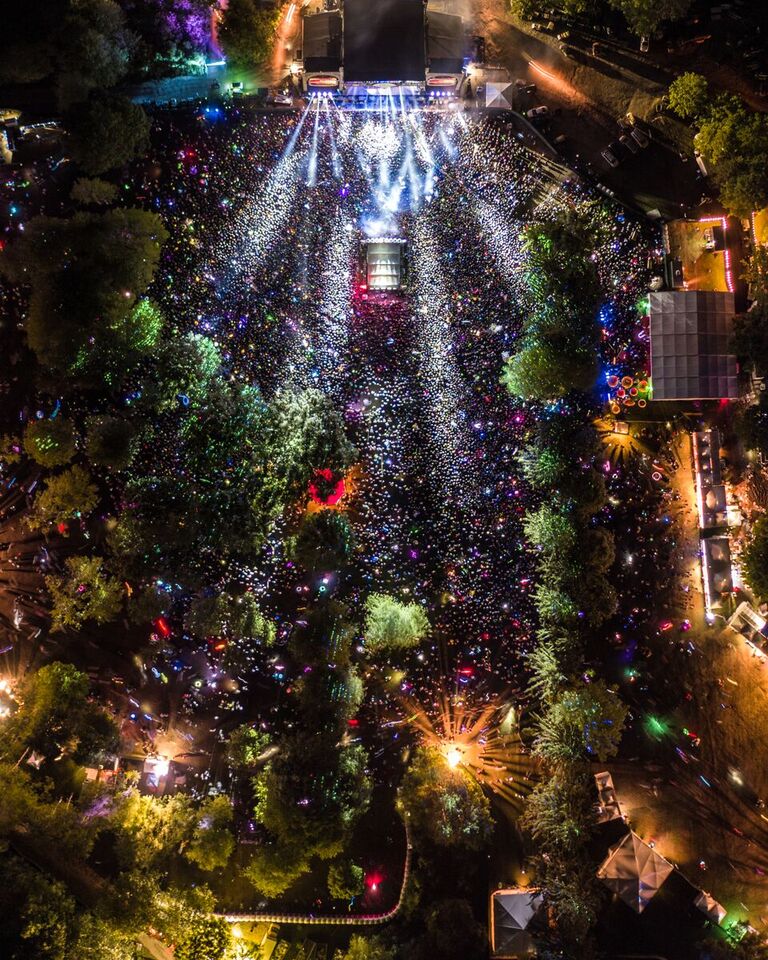 The music was something else during Electric Forest.
I'm not sure if it was the vibe, the fact we were in nature, or what exactly compelled these artists to play as well as they did, but I don't think I encountered a bad set all weekend. Even artists who I have seen time and time again played some unreal music, giving me an entirely fresh take on them too. While admittedly I'm not a huge fan of jam bands, I did enjoy what I caught of The String Cheese Incident and Papadosio. I regret not giving them enough time, but the lineup was so stacked with other talent that it did become hard to choose between who to see, what to experience, and how to manage that time properly.
One thing I also noticed was that the style of bass music that was being played throughout the festival seemed to be not only heavier than I thought but more experimental and with far more flow. I rarely experienced artists ruining sets by talking every five minutes, and when they did talk it was entirely appropriate.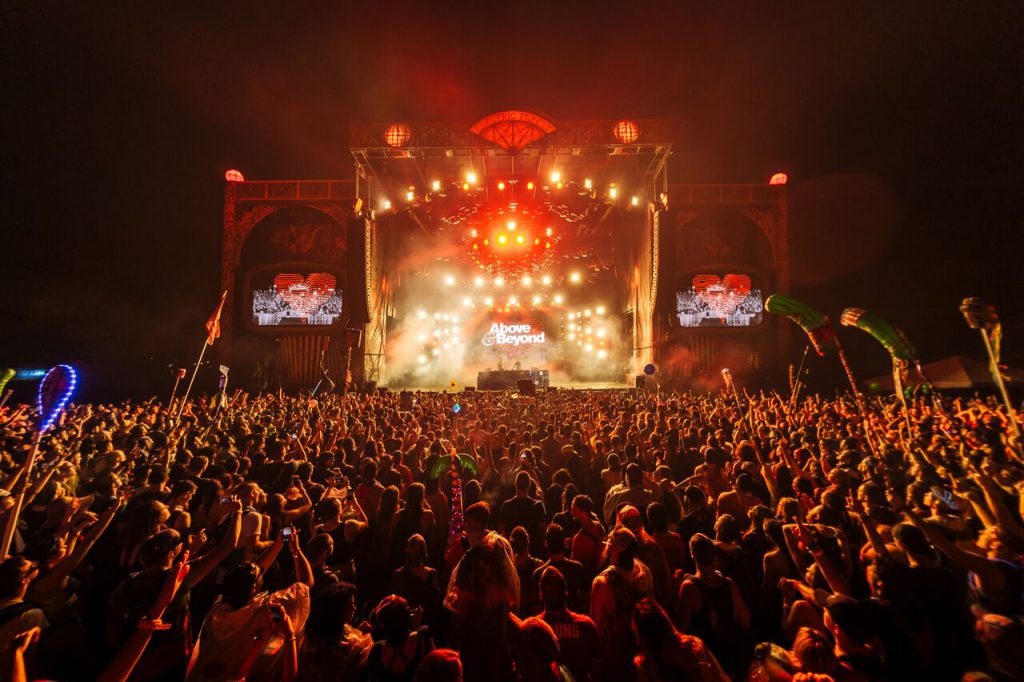 Coming into the festival I was hyped on a few artists like Above & Beyond, Chris Lake, and NERO who definitely impressed me with their sets. NERO was missing Alana, who announced that she was pregnant prior to the festival, but still went on to perform a pretty epic DJ set instead. Chris Lake brought the house down at The Forest Stage too. Even if there were puddles of mud around me, it didn't stop my feet from moving. Above & Beyond was, as always, a highlight for me but this time was different. See, it was basically torrential downpour weather-wise, but it would stop and start almost as if the DJs were controlling the rain alongside the beats. I came out of that set thinking it would be hard to top it, but I was sorely mistaken.
I'd say that catching Autograf at The Grand Artique on Saturday was hands down one of the best experiences I had, and one of the best sets I heard all weekend. It wasn't their set at Sherwood Court that got me, but it was this small, intimate vibe at The Grand Artique that made me fall in love with them deeper as artists. The music, the background, the stage, everything just combined for one of the most unreal experiences I've had to date at a festival. After seeing Autograf play their hearts out on Saturday night, we along with a river of people, headed to the Ranch Arena stage.
Why were we all heading to the Ranch Arena? It was time for a set by the artist who everyone couldn't stop talking about all weekend, Bassnectar.
As the crowd grew, so did the anticipation of what was to come. When he took the stage and the music started playing, it was almost as if he had hypnotized the entire crowd. They swayed to his beats, went wild during drops, and there was a constant stream of glow-sticks flying through the air. While I am not his biggest fan, and I'm definitely not someone who follows him religiously, I will say that I felt his set was fantastic. Maybe it is because I've usually only seen him on the West Coast and he plays his sets differently, maybe it was because we were in the forest, or perhaps because it seemed like everyone was there for his set, but it was one of the coolest experiences of the weekend.
During Bassnectar's set, it felt like the entire forest shut down to be in the crowd…and that set was definitely a journey in its own right.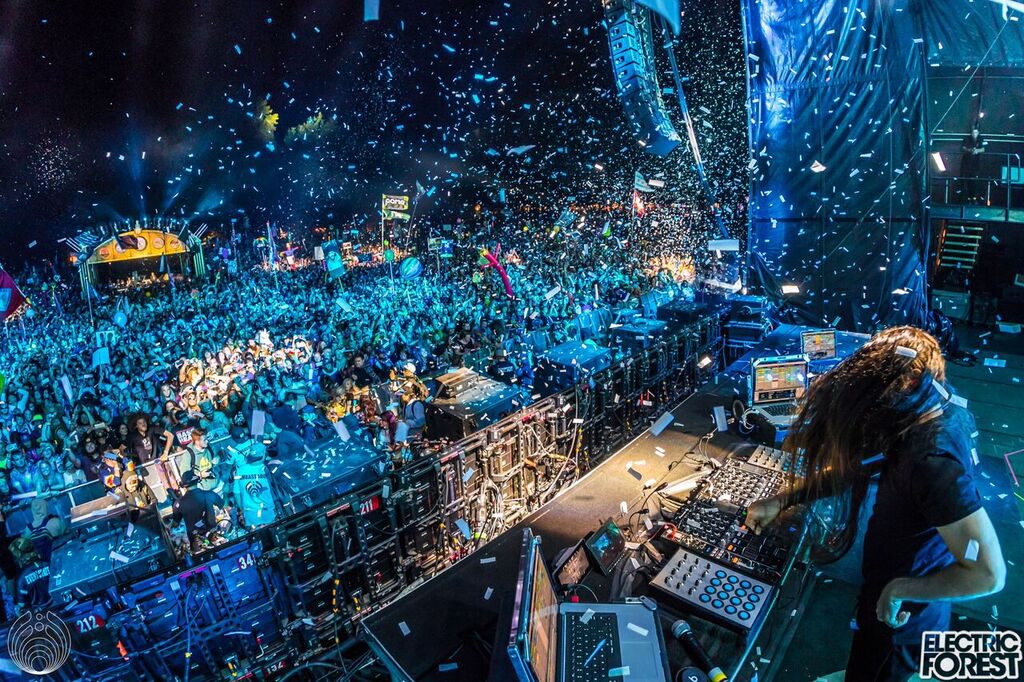 Othe artists I saw throughout the weekend that I also enjoyed included Golf Clap, Vourteque, Liquid Stranger, Space Jesus, Ardalan, ODESZA, Andy C, SNBRN, Sinden, TROYBOI, Ganja White Night, Crywolf, and of course Dillon Francis too. One of the coolest parts, though, was discovering new music, which is what quite a few of those artists actually are for me. I had never seen Sinden or TROYBOI prior to this event and had a blast during their sets.
My exploration of new artists led me to two more of my favorite experiences during the weekend.
First was the discovery of Vourteque, who I actually ended up catching twice. I'm a sucker for Electro Swing, and my mind was absolutely blown to hear the sweet, sweet big band sounds coming from The Hangar. Falling in love the moment I stumbled upon that set, I made a solid effort to get my fill, as catching Electro Swing sets at an event are insanely rare for me.
The second was actually an artist I didn't list above because I only caught him outside the festival in the Good Life Afterparty on Saturday. That artist would be SAINT WKND, who not only played an epic set that had me moving and grooving, but brought out some special guests too. The set ended up being SAINT WKND b2b SNBRN b2b Win & Woo b2b Louis The Child b2b Ekali b2b Whethan; talk about incredibly fun. It was one of the most unreal experiences and almost gave off those sick after hours, house party vibes that I love far more than sets on a major stage.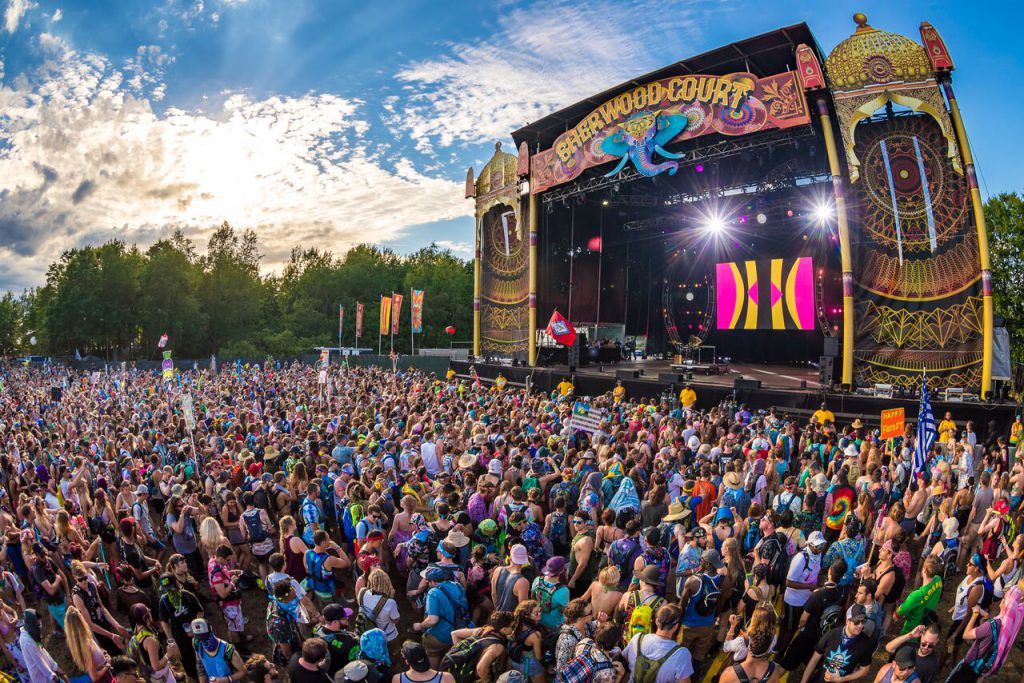 It would be a travesty to not shine a light on how amazing the vibes were at Electric Forest.
Seriously, it was unreal as to how amazing everyone was that I met. Coming from California I have gotten used to attending festivals where everyone is guarded and few are openly friendly with others. It is a hard pill to swallow but that is the reality, whether you like it or not, for many of the festivals surrounding the West Coast. What is crazy is that this shift is something that happened with the boom of mainstream attendance, and the departure of many others who had originally made the scene great. This clearly never happened at Electric Forest, and attending this festival was a breath of fresh air and almost a renewal of sorts.
While there were a few instances of people getting things stolen, having bags slashed, or finding negative experiences, it seemed to be so minimal in the grand scheme of things. I did not meet one person who was rude or mean to me throughout the entire weekend, and I have never had so many amazing conversations with random strangers. Whether it was walking to a set, exploring the forest, or just dancing in the crowd, everyone wanted to be friendly and at the very least say a simple hello. I don't remember every name of every person I spoke with, but there was a massive feeling of community and connectivity that left a lasting impression on me. In fact, I don't think there was more than a ten minute period in which someone wasn't saying "Happy Forest", hearing calls for Carl, or just simply people laughing, dancing, or having a great time.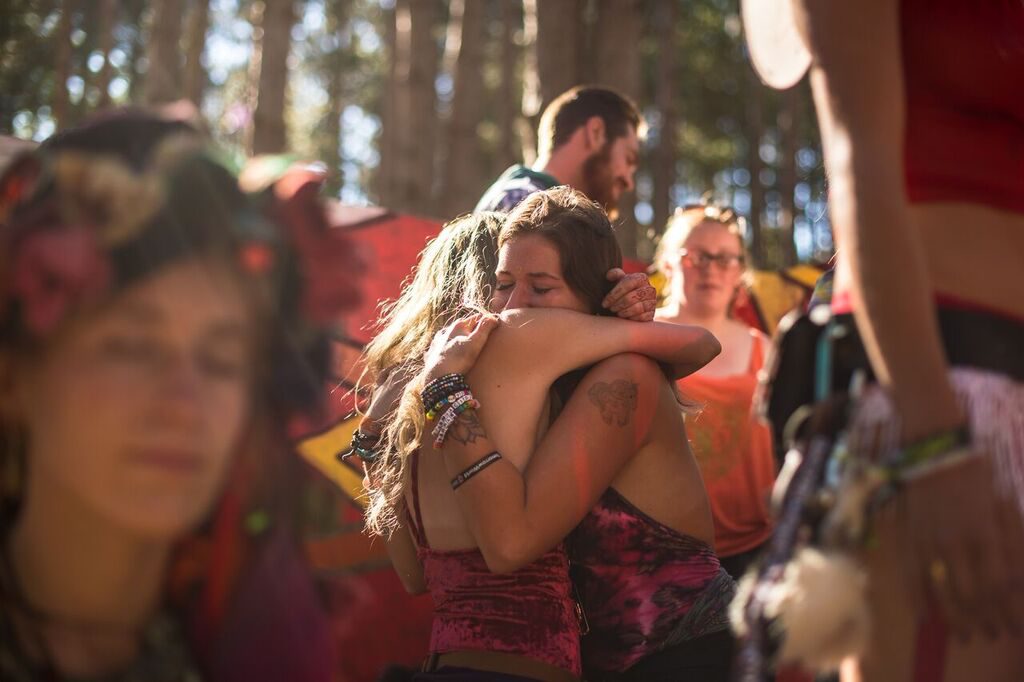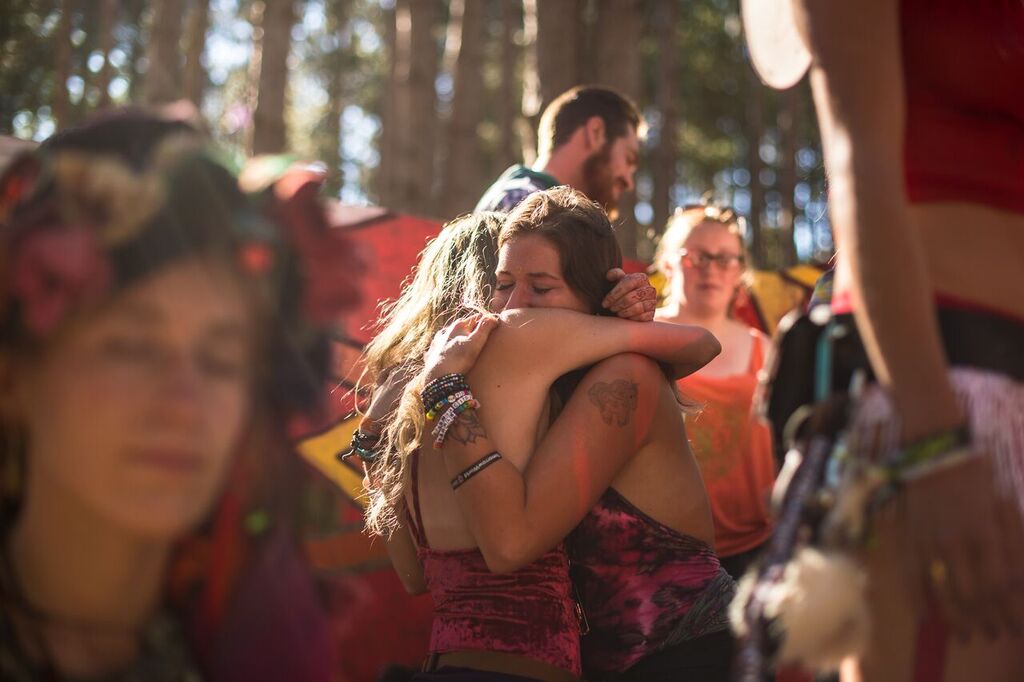 Those same vibes carried over beyond just being nice, but helpful too.
I saw so many people taking time out of their own experience to help one another, tell them where something was, or show them specifically. Not to mention that after each set and at the closing of the festival each night, groups would begin their cleanup efforts of the festival grounds without any provocation. Sure, many of them were looking for sick ground scores, but I have never seen so many festival attendees clean an event in my life. This is truly something that I wish festivals like Coachella or EDC Las Vegas would do, but I'm just not sure if festivals of that size will ever be able to truly see that happen.
Oh, one other thing about the crowds. While you'd occasionally see someone on their phone, maybe taking a picture or video, it never was for an extended period of time. I'm sure that in the past this was due to poor cell service too, but there were no problems on that end. I actually feel like the attendees were more interested in the experience, and that everyone they wanted to chat with or show it off to was actually there. It was refreshing because people were busy dancing or listening, even just talking to other people or relaxing instead of being glued to technology. To each his own, I guess, but it definitely was something that stuck out to me.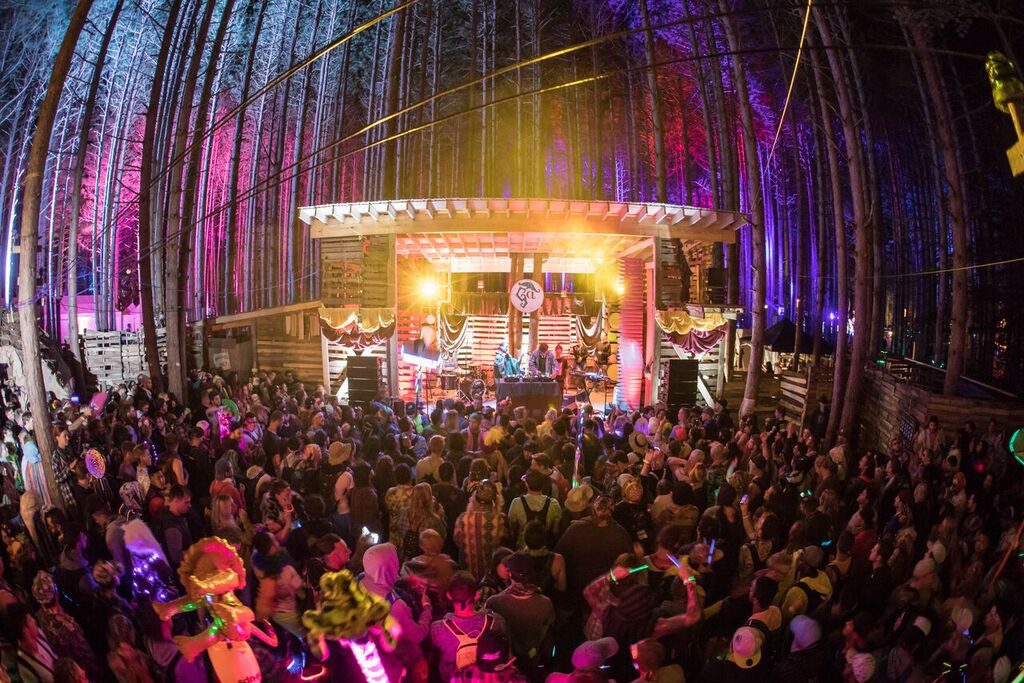 Something that many people forget about when at festivals is the food and Electric Forest blew me away with some of their options.
The food at this festival was unreal, and this is coming from someone who has had amazing options at Coachella, EDC Las Vegas, and others in the past. What was great was that many of these places I had never even experienced before, yet each one was good. Biscuit sandwiches were consumed by me daily, whether a late night snack or for breakfast. I loved the giant pretzel that was fresh and buttery and snacked on so many other delicious dishes ranging from grilled cheeses to buns, and even some amazing vegan cookie dough. Of course, I had to indulge in some Spicy Pie too, but check out some of my favorite food items that I consumed below!
One of the biggest things I can take away from this event is that it served as a reminder to me that there are still amazing vibes and great people out there.
I went into this festival both intrigued and excited for the experience and while I definitely felt the wear and tear on my body and mind at times, I had nothing but an amazing time. Electric Forest was one of my favorite festivals that I have had the ability to experience this year, and it quickly became one of my favorite events I've attended ever. While it may be far away from the comfort of my home in San Diego and fairly difficult to get to, the experience I had entirely made up for it. I highly recommend that anyone who is thinking about attending this festival to do whatever you can to make that dream a possibility, it is worth it.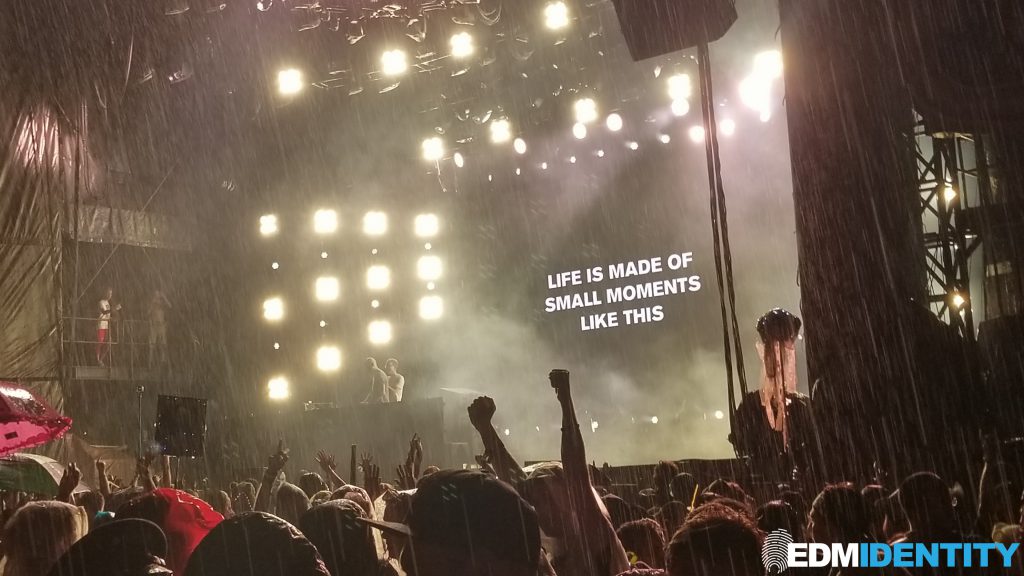 ---
Connect with Electric Forest on Social Media:
Website | Facebook | Twitter | Instagram | YouTube
Featured Photo Credit: Electric Forest