After years of watching the Ultra Music Festival from my computer at home, I finally had the chance to see what it was all about for myself.
---
I'll be honest, in the past, I wasn't a huge fan of Ultra Music Festival itself. Why? Well, I had only ever received impressions from the depths of the internet and what I could see on the live stream. From that alone, I wasn't too impressed with the stories I heard coming out of the festival. It just didn't seem like something I would ever attend, but then something changed. I'm not sure if I want to pin it on the increase to an 18+ event, or if it was just me getting older and more understanding of how different festivals around the country can be, but I softened up to it. I figured that it would be completely lame for me to have an opinion on an event without ever stepping onto their grounds. I needed to see for myself, with my own eyes and ears, what this festival was really about. This year, this was the year that I had the chance and I knew I had to take it.
In the lead-up to me leaving for Florida, and on the flight itself, I began to wonder what I would experience while in Miami. I was a virgin to both Miami Music Week and Ultra Music Festival, and so I made sure to minimize as many pre-determined concepts and thoughts before attending either portion of my trip. Scanning the lineup, I saw some serious acts that I would never have imagined catching before, and the Live Stage was what continued to catch my eye the most. There were loads of artists debuting, ones I had never seen before, and of course plenty that I already knew and loved. As far as a lineup goes, I think that Ultra really did a great job at bringing some quality acts, but more on that later.
Fast forward to Friday while in Miami and we hopped into an UBER to head out to the festival that day. After picking up our credentials, Cliff and I wandered around the venue for a bit to get a feel for the layout.
One of the first things I noticed was that it wasn't a flat ground venue and that while bigger than I imagined, the venue was still very small. I never really thought much about the placement of stages when watching the live stream online, but I did feel that it was dispersed quite well. Stage-wise, I loved the Arcadia Spider and Megastructure the most in regards to design. The Ultra Mainstage was a behemoth, but something that I wasn't really a fan of was the fact that the trees in the park got in the way much of the time if you weren't deep in the crowd. It was very visually appealing, but I found myself at other stages instead for the most part. The Ultra Worldwide Stage was unique in the fact that you were in a portion of the dome, and I actually liked the idea of entering in from the sides. The problem there was that if I wanted to face the DJ I had to stand on the "street side" or else I would be on an incline as it was built next to a hill.
The Live Stage was a basic amphitheater, not much you can do there, but was actually a great place for me to rest my feet and hang out for a while between sets. The UMF Radio Stage was themed pretty well, but also bled into the Live Stage from time to time and was also on a grassy hill too. Finally, let me just say one thing about the megastructure. While I am a huge fan of the design and was blown away by the production value, I simply cannot stand feeling too hot, and having a covered structure makes that place an oven. It became uncomfortable to be inside at some points, and honestly I understand why it's gone away at events like EDC Las Vegas now more than ever. Something that was really cool about the look of the festival, though, is the fact that it is literally in Downtown Miami, and seeing the buildings behind us was actually really beautiful at times too.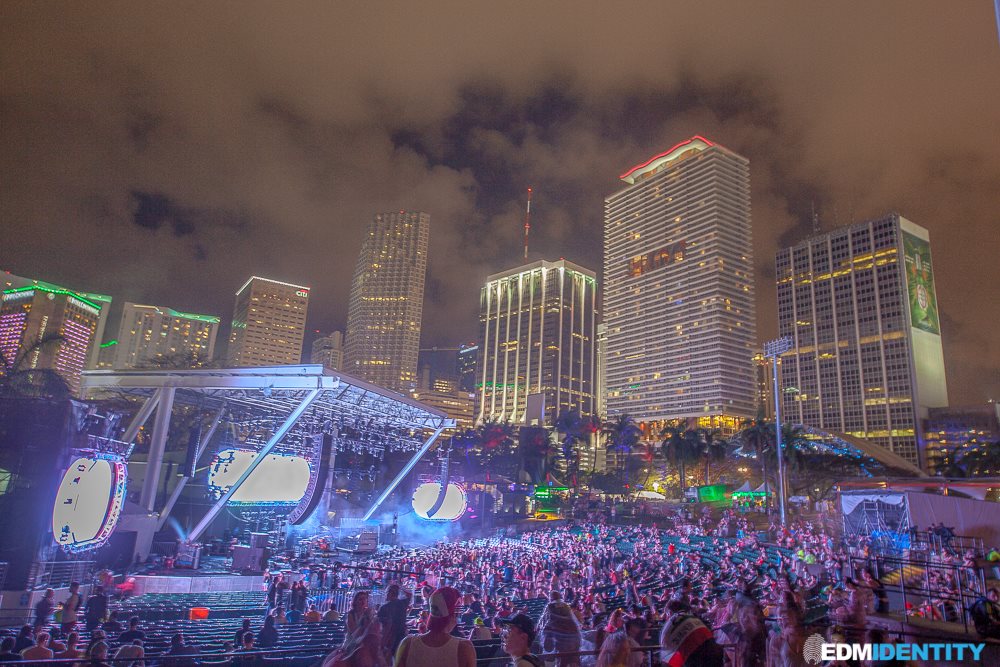 A few things that I really enjoyed also weren't even music related at Ultra Music Festival.
In a surprising twist, quite a few things I enjoyed thoroughly were not acts that were playing. Let's talk about some things that really matter to me, merchandise, food, and beverages. I was actually really surprised, and very content with a number of food options that were available at Ultra Miami. I could have eaten something new every day, and the options seemed to be pretty endless in regards to different types of food. What was also great was that it wasn't completely overpriced, and it was easily accessible. Speaking of easily accessible, the bars were also everywhere so I could always grab a drink, and the ID Check line never took more than a minute. Merchandise-wise, I loved the idea of having a store on site, and it was also fairly efficient too. While the artist's merchandise was limited, there was an insane amount of cool Ultra swag that was priced about average compared to other festivals I've attended. I definitely grabbed quite a few things from the store, and the process was actually far easier than other festivals in which my items were collected in a bin and then processed by a different employee.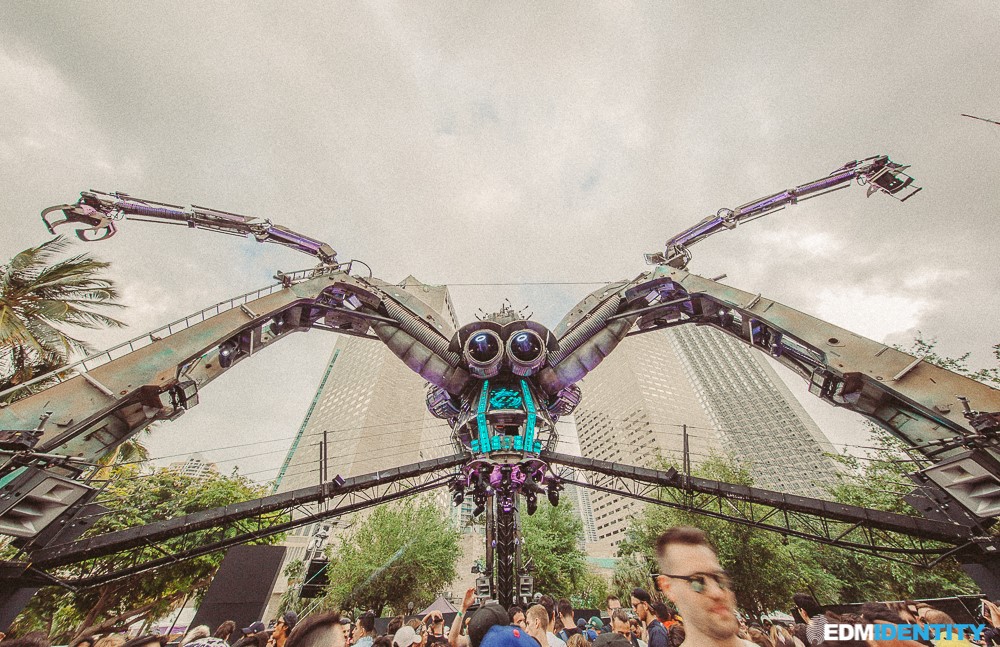 Let's talk about the app really quick.
I hate apps. I really, really, dislike apps. Call me old school but I like paper, cards, whatever else I can be given for a far quicker look at the schedule. Does that mean I'm sometimes uninformed about changes and such, sure, but it doesn't really ever pose that much of an issue. I usually avoid them like the plague because they also love to drain my battery, so there's that too. All that being said, I actually installed the Ultra Music Festival App and toyed around with it for a bit. See, the difference between their app and other events is that it actually becomes useful at times, or at least tries to be. Now, everyone's mileage may vary, and I'm running an older phone, but my experience with the app was mixed. I initially installed to start collecting Ultra Passport points by connecting to WiFi, which was a bit of a hit or miss situation. I had far more success using my data network at the festival than the on-site WiFi, honestly, so I did give up on using it. The notifications were nice, I guess, but I'm also not glued to my phone or constantly checking who is playing where.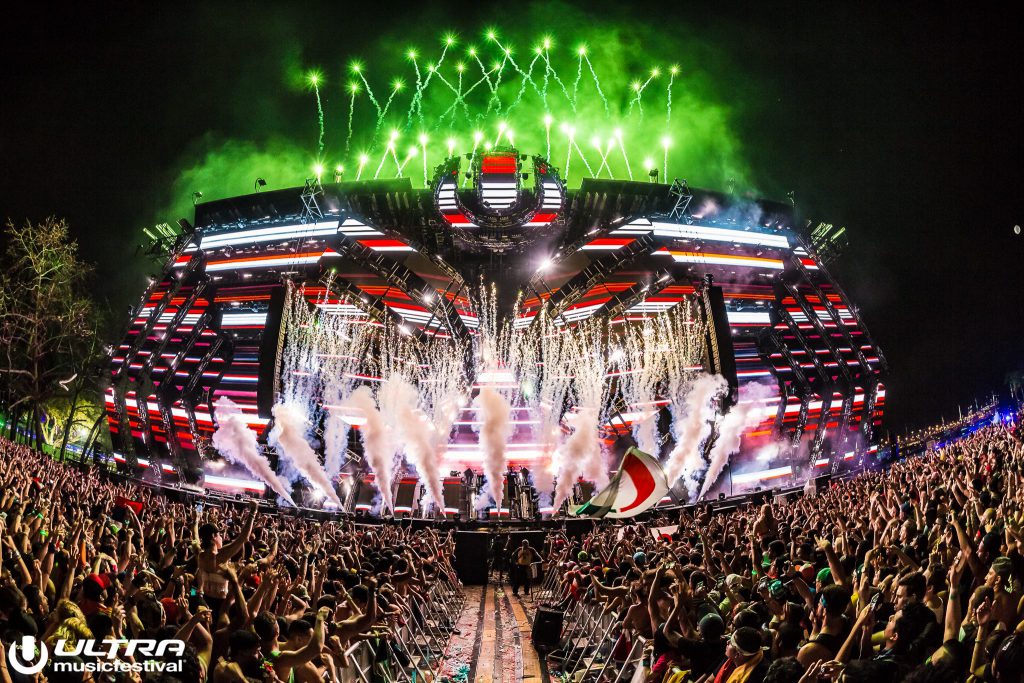 The most useful thing that I felt the app could do, and I was seriously impressed when I received the notification, was that I could pre-order my merch while onsite before going to the store.
The idea is that you can go through the list of merchandise available and pick what you wanted, then show up and have your order ready to go when you showed up later on. Well, at least it was supposed to work that way I think? I'm not sure if it was my phone having the issue, but it never loaded the page, ever. It just loaded a blank page every time for me, but perhaps it worked for others? Anyways, I am mentioning it because my lord it is hands down one of the best concepts to save people time at events. No one I know likes waiting in a damn line while artists are playing, and having the ability to remotely order merch to pick up at a more convenient time would be so helpful at literally any event I've ever been to. Want to browse the merch for a minute to see if it's even worth it that year? Boom, done. Want to order some merch while dancing to some dope beats? Done. While I'm unsure if it worked for anyone else, I think this can totally be the future and I hope that more festivals implement this going forward.
Okay, okay, I guess we can talk about the music for a little bit too. It is Ultra MUSIC Festival and all…
I caught quite a few sets throughout the weekend and enjoyed a vast majority of them thoroughly. The first day was packed with some quality names who I was able to catch. On the Ultra Main Stage were Tchami, Alesso, and Armin Van Buuren, all of which played some great beats. It was my first experience with the main stage itself so they were a great start. When I ventured over to the Arcadia Spider, Maya Jane Coles was serenading the crowd below her. Adventure Club blew us away at the Ultra Worldwide Stage too, playing to a packed crowd full of vibes. My two top sets of the night came much later on, actually, as I caught the trail end of Jai Wolf's epic set and closed out the night with legendary duo Rabbit in the Moon. If you haven't seen a Rabbit in the Moon show yet, I highly suggest you do. After falling in love with that set I could already tell that the Ultra Live Stage would be playing host to some of my favorite acts of the weekend.
While it rained the second day, I loved catching Nicole Moudaber, Tale of Us, Martin Solveig, and even briefly caught some Dash Berlin too.
I had a fairly negative experience during Sasha & John Digweed at the Megastructure, but I'll 100% blame that on the rain and people being complete assholes in the crowd. I left the set and instead watched Above & Beyond in the rain, and I don't regret that decision in the slightest. At some point, while at the mainstage, I internally freaked out after remembering that Chase & Status were playing at the Live Stage, and quickly ran over there to see an act I had never seen before. It was perfect timing, as I was able to catch quite a few of the songs that I really wanted to hear in the live setting, and it quickly became one of my favorite sets of the weekend. That set led into The Prodigy, an act who I had never been able to see perform before too. The Prodigy is a group that defined the rave culture, but also had a huge impact on my life too, and their set was full of their new music and classic hits. We spent the remainder of the festival at the Megastructure, dancing away to what might have been Carl Cox's last performance there before heading out to the after parties that night.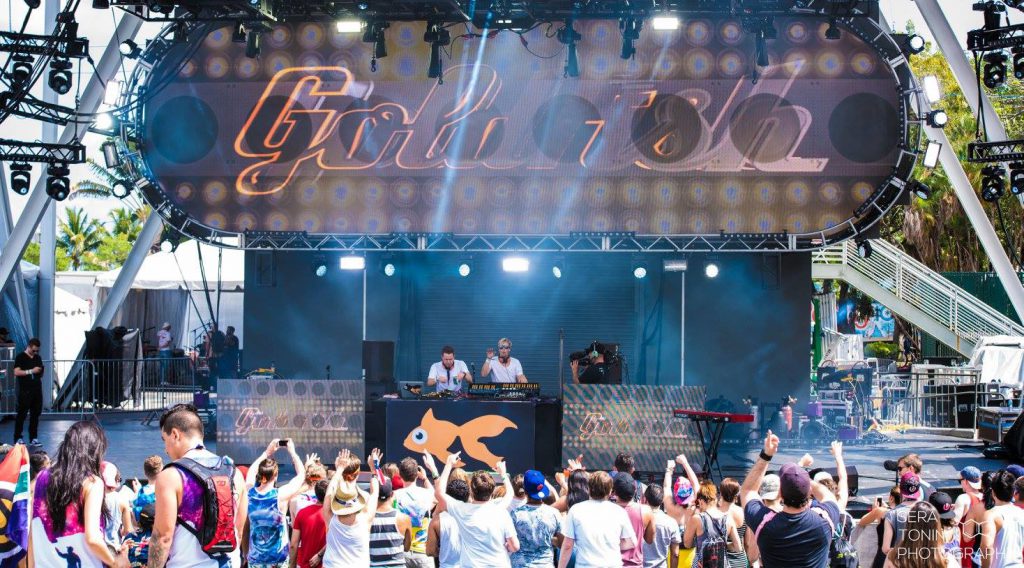 By Sunday I was a bit tired, I can't lie, but the sheer amount of artists playing and sets to see kept me going.
Starting my day with some Showtek got things off to a great start, they might not be playing strictly hardstyle anymore but I still love their music. I also checked out a bit of GoldFish too, because they are a unique duo that I've fallen in love with recently. Malaa and REZZ were heard in passing, and the crowd seemed to be absolutely eating up their set too. Meeting up with some friends at the Live Stage again, I was able to briefly catch some beats from Barclay Crenshaw, before heading down to the ASOT takeover of the Megastructure to catch Gouryella. After grabbing a bite to eat I did check out the end of NWYR's set, which was okay…but not really as trance-fueled as I thought it would be. Armin van Buuren would be the beginning of the end of Ultra Miami for me, and his set was actually pretty solid until we decided to leave for Justice. And let me just say, oh my god, Justice was hands down one of the best performances of the weekend. Aside from the fact that I was spending time with some friends and closing out the weekend together, the music was absolutely fantastic.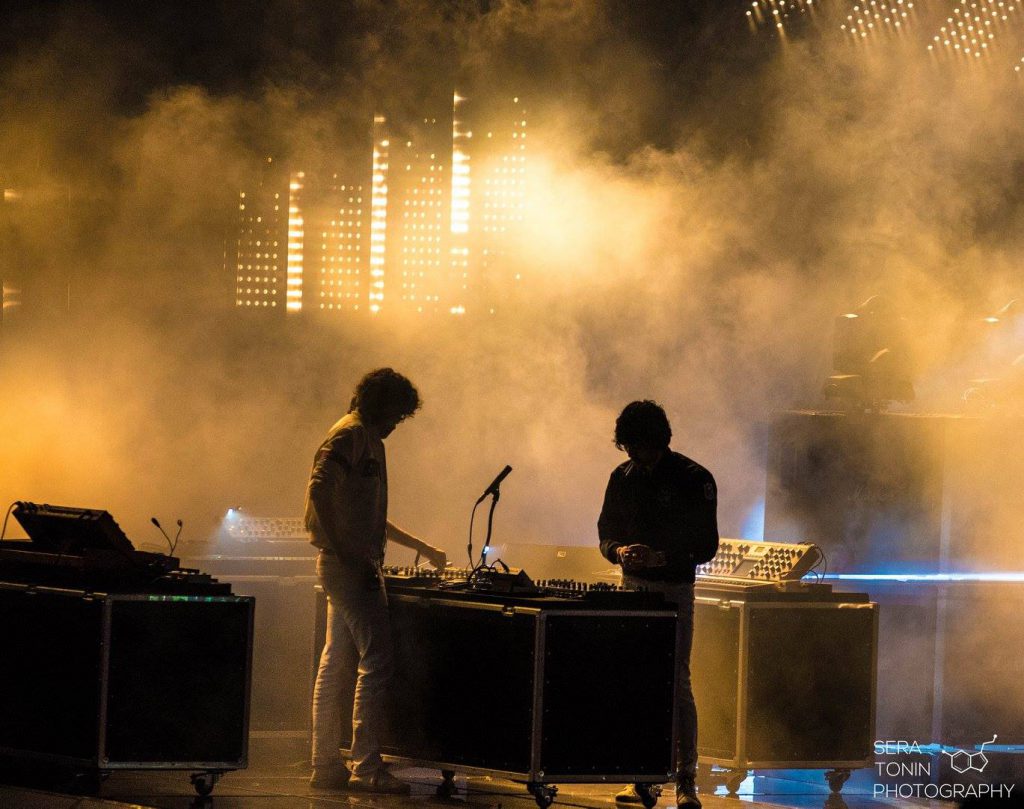 Finally, let's just take a look at the vibes of the festival.
What seemed to be one of the most commonly discussed things in my world were the vibes at the festival, and they were usually negative. In my experience though, I honestly would disagree with that assessment. Not everyone was bad, mean, rude, or anything of the sort. Sure, there were times in which I had some negative interactions with packed crowds and tight squeezes, and I did notice that there were some very aggressive dudes too. I do think that people should be saying excuse me, or sorry, if they plan on squeezing through, but there is only so much that can be done there I guess. While I may have a limited scope as I was mostly centered around stages that weren't the main stage, I honestly feel the vast majority of people I interacted with were really nice. Whether they were random people I was dancing by at the time, new friends made through old ones, or even the people working the event, I really didn't have the negative time many others cry out about on social media. Maybe, just maybe, you have to push out the vibes you want to receive in return and find ways to make light of lame situations. If you're not feeling the vibe, like I was at Sasha & John Digweed, leave and check out something else instead. Who knows, maybe you'll stumble upon your next favorite artist while you're at it.
I entered Ultra Music Festival with an open mind and was actually impressed by many things. While there is always room for improvement, I would definitely agree that this festival is one of the best in the US and something I would return to in the future.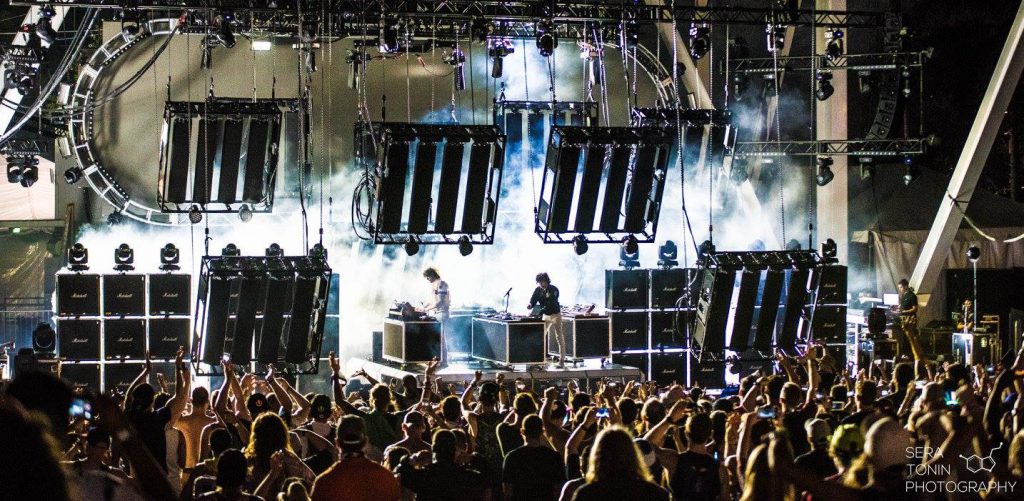 ---
Follow Ultra Music Festival on Social Media: