Loud Luxury reflects on the past year and discusses their sound, remixes, music videos, and more!
---
Originally meeting while in school, Andrew Fedyk and Joe Depace found that they both had a passion for music and came together as artists as Loud Luxury. Making waves in the electronic music scene since their debut back in 2012, this Canadian duo has provided some awesome original tunes and unreal remixes that hit just as hard. Not just blowing away tastemakers and fans with their music, the music videos that complement their tunes have also been a fantastic visual journey as well.
This year was marked with a massive remix of Martin Garrix's tune "Scared To Be Lonely", and their original tune "Body" which was released by Armada Music. With a massive year behind them and showing no signs of slowing down as they head into 2018, the future for Loud Luxury is definitely bright.
Tune in to Loud Luxury's 2017 Yearmix below and read on for our chat with the duo as they discuss their music, charitable giving, and more!
Stream Loud Luxury's 2017 Yearmix on Mixcloud:
---
Hi, and thanks for chatting with us to close out the year! Hailing from London, Ontario, what led to you both discovering your passions for electronic music and what originally brought you together?
First off thanks for having us! London, Canada is much less glamorous than its British cousin. We were both going to school there and it is known for being a massive party school. We linked up through the electronic music scene there. The school had a club dedicated to DJing and we started exchanging music through it.
Your latest single, "Body" featuring brando, is a super catchy peak hour tune. What has the reception been like from fans and those in the industry?
We are humbled by the support on "Body" so far. It's one of our first songs that feels like "us", so it's definitely a great feeling to have people care about it.
You've produced remixes for some pretty massive artists, most notably your remix of Martin Garrix's "Scared To Be Lonely." How did that come about, and how do you choose which tracks you're going to put your spin on?
We got in touch with Martin through our single "Fill Me In".
We didn't even realize he was such a big fan until someone messaged one of us saying to check Martin's Instagram story. In a week span, I remember he made at least 2 or 3 posts of it playing in the background while he was travelling.
At the same time, "Scared To Be Lonely" was just being released as a single. The second we heard it, we knew we had to reach out. Really love the emotional but party vibe of it.
Our choice in songs we remix is normally just the idea of "damn I really wish I made this". We have to put our spin on it.
Generally speaking, your tracks have a very pop-oriented feel to them with extremely compelling vocals that tend to take center stage. How do you decide what vocalists you're going to collaborate with, and how does the creative process unfold when working with them?
The important question that we ask ourselves is "am I personally a fan of this artist?" If you could see yourself chilling and listening to them, the collaboration will naturally be smooth because you care about it.
As for the creative process, it's different every time. Sometimes we get handed a song idea that we "remix" in our style, sometimes we write from the ground up.
The important thing you pointed out is that it's all about the vocal so whatever helps that shine.
Outside of the quality beats you produce, there are some awesome music videos that have been released too. What role do you think music videos play in the current scene, and which has been your favorite one so far?
Music videos are dope because you can create a different story from what a listener might expect from the song.
It gives you an opportunity to create a little twist when the audience thinks they have you figured out.
For example, our upcoming music video for "Body" is much darker than a lot of people would expect.
Back in September you played a show in Texas and donated profits from your booking fee to Hurricane Harvey relief efforts. Do you feel that more artists in the electronic music scene should do more for charity, and additionally do you have plans for supporting other causes?
We don't think we are trailblazers in DJ charity by any means. In fact, most of your favorite artists are the nicest people you could imagine and have done a lot for charitable causes.
You can always do more but the Vegas Strong fundraiser that Tiesto and a few other DJs threw at Omnia is an example that the electronic music scene cares.
With 2017 now in the rearview mirror, what were some of your favorite moments and memories this year?
It would be impossible to single out one thing but playing in Europe at Ushuaia for the first time and the main stage at our hometown festival – Veld in Toronto, were certainly memorable.
Can't wait for 2018.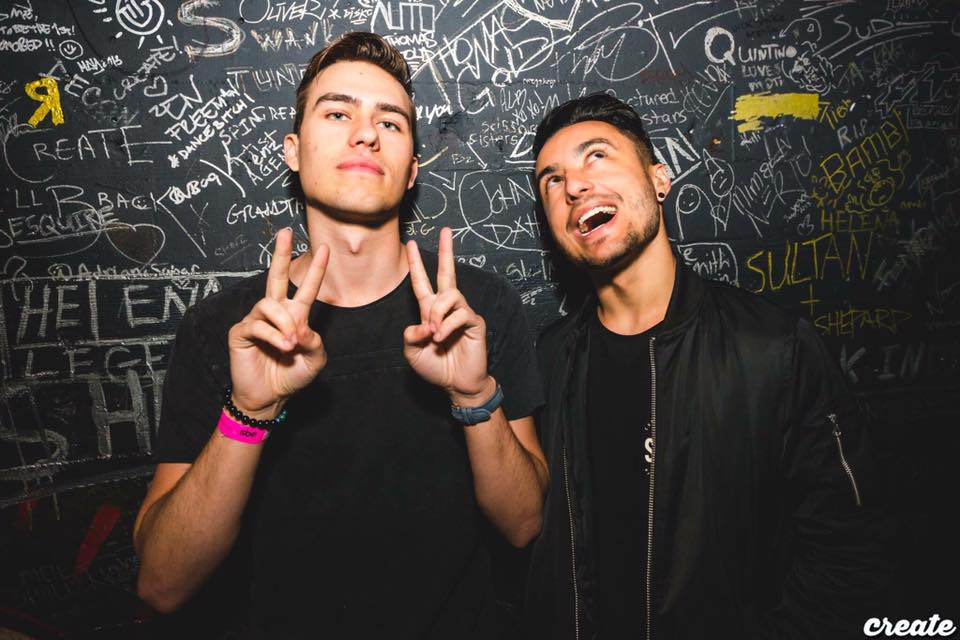 What can fans expect from Loud Luxury in 2018? Is there anything you're excited about that you can share with our readers?
2017 was a year of lessons as we discovered the artists we want to be. 2018 is the year we take that and push to release as much music as possible.
If you both had to switch to a genre that wasn't in the electronic music scene, what would it be and why?
Growing up in a city with such a rich hip-hop music like Toronto has made us lifelong fans of artists such as Drake and The Weeknd. Would definitely love to do something in that vibe.
Finally, what is your go-to comfort food from home that you crave while on the road?
Easy. Poutine. A true Canadian comfort food.
---
Connect with Loud Luxury on Social Media:
Facebook | Twitter | Instagram | SoundCloud