Although it got off to a rocky start, Dreamstate SoCal turned into one of the best weekends of trance I've experienced.
---
Since debuting in 2015, Dreamstate has transformed into a behemoth trance brand that has clearly had their sites set on dominating the scene. Insomniac has brought their standalone shows near and far, from San Francisco to London and even a show Down Under to give some love to the Aussies too. That being said, while the brand has grown at an exponential rate they haven't forgotten about the destination that made it all possible: Dreamstate SoCal.
It has become a tradition for many on the team here at EDM Identity to flock to the NOS Events Center in San Bernardino in our annual pilgrimage to Dreamstate SoCal, and this year was no different. Counting down the days as we inched closer and closer to TranceGiving, the excitement only grew as we began to figure out which sets we would be catching over the weekend.
While the past two editions of Dreamstate SoCal have featured some chilly weather, this was the first major difference to me this year. While there were some heaters spread about in case someone got chilly, I honestly never found myself in need of one. In fact, I don't even think I thought about putting a jacket on the entire event. Thanks, Mother Nature.
Leaving the hotel, we experienced no traffic getting to the venue since we were staying close by, and parking took next to no time as well. Needing to check in at Will Call, we began walking to the Box Office and immediately noticed some insanely long lines for literally everything.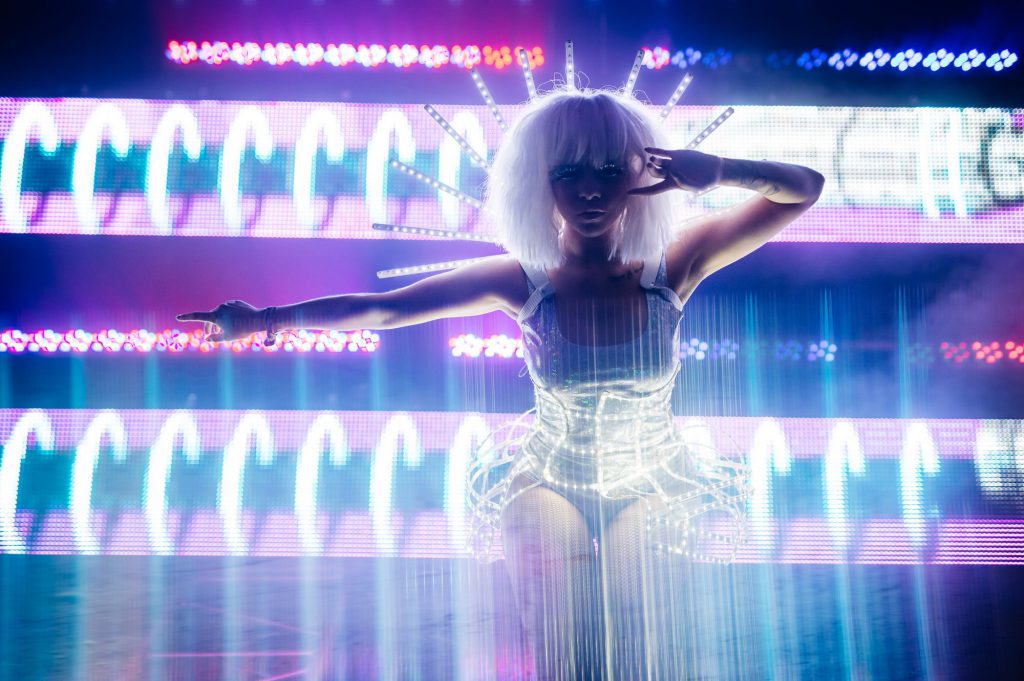 I have never experienced a more frustrating, lengthy, and difficult process of getting into an event at NOS Events Center than this one on the first day.
Let me preface this by saying that of course there have been problems experienced at many events like EDC Las Vegas and even Escape in the past. Shuttles, Will Call, and Security have had some long wait times, but the difference is that those events are handling many more attendees than Dreamstate.
The problems started at Will Call, in which GA, VIP, and Guests were split up into three separate lines. Standing in line, we waited and waited some more as our excitement began to wane. A perfect storm had been created through an influx of attendees arriving at the venue and a staff that was clearly lacking in size and ability to handle the crowd efficiently.
Sure, there were also the usual people with problems taking more time than most, but the entire line took an hour to get through. Yes, that's right, one whole hour of the festival, gone, waiting directly outside in a line to get my ticket for the weekend. I thought that would be the end of the long wait times, seeing the short ID check line to my right, but I was sorely mistaken.
As a huge proponent of upgrading to VIP, I honestly have not been through a GA line recently, but that GA security line was just adding insult to injury from the previous line at Will Call. Clocking in at nearly 45 minutes from the moment I got into the line until I was through the gates, it was excessively long and understaffed.
For me, arriving only 30 minutes after the festival began and getting inside nearly two hours after means that something logistically broke down. And look, I am all for the safety of patrons, and I understand how frustrating security can be, but this was a massive failure that needs to be addressed for future events.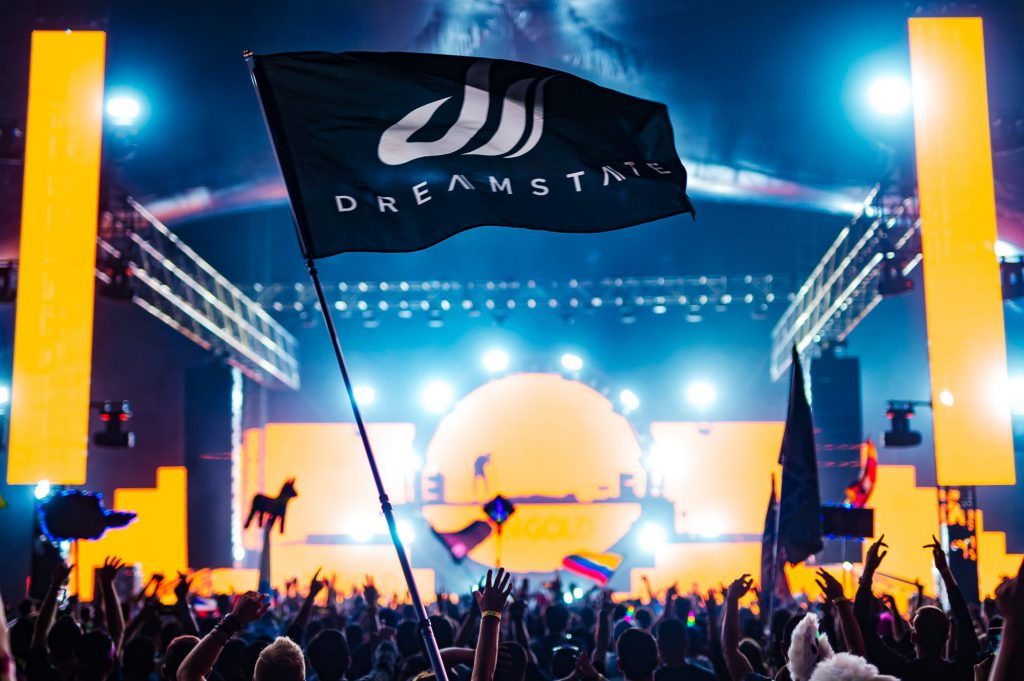 Thankfully, due to the community and the music, the negative entry experience washed away quickly once I had finally arrived at Dreamstate.
Upon entry, I already could tell that I would love the new way the festival was laid out for this year's edition. Last year's expansion from one stage to four was honestly a bit much, and the original spread of the stages made it seem isolated and the venue felt empty at times. This year, though, was a massive improvement on that and a much-appreciated one as the intimacy that I loved during year one was revived.
Moving The Sequence to the Damus Building, where the original Dreamstate was held, was smart as it was the second most popular stage last year and hit capacity early on. The Vision moved to the Citrus Building, drawing it closer to the rest of the stages and allowing for it to have better production inside. As both of these buildings had capacities that could be hit, there were numerous times on both nights in which lines to get inside were lengthy.
The Dream didn't move from last year's edition but was hosted under a tent, probably due to the Megastructure not being used at Escape this year. Rounding out the layout was Timeless, which I felt had a better position to help alleviate as much sound bleed as possible on the South side of NOS.
Each stage had something special from a production standpoint that gave them their own flair. As the main stage, The Dream featured tons of LED Panels including some in the crowd itself and also featured plenty of lights and lasers. The Sequence stood out with their hologram, which truth be told was pretty trippy to experience and is something I hope to see make a return.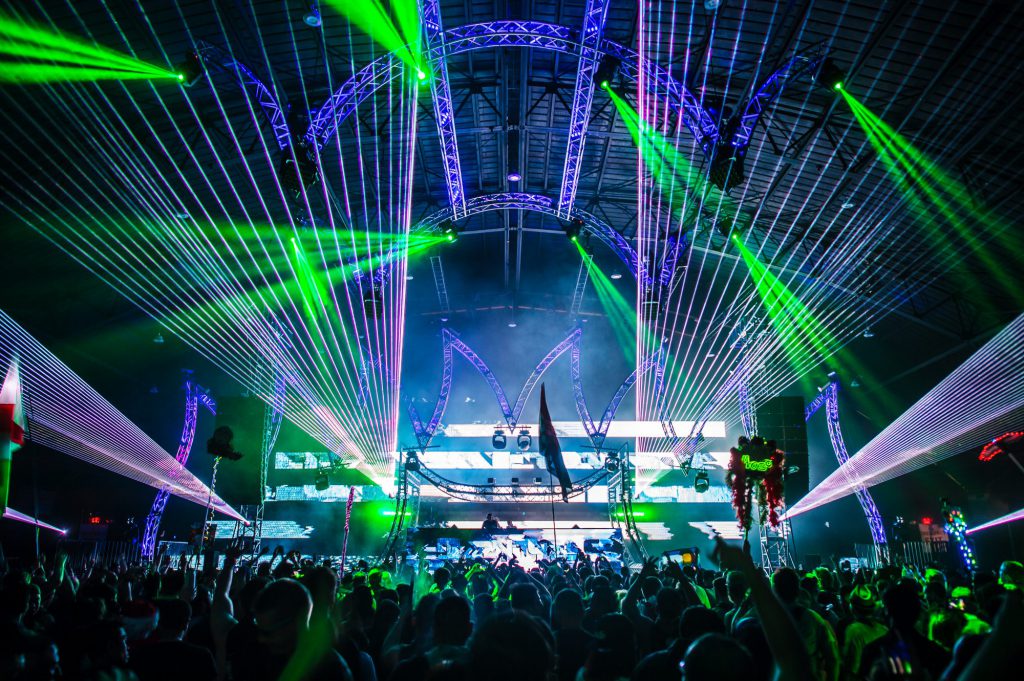 My two favorite stages, though, were The Vision and Timeless for two entirely different reasons.
Starting with The Vision, I felt that in the space provided the production elements felt the most complete and powerful compared to the other stages. Lights, lasers, and a booming sound system drew me in more often than not to at least check out who was playing there. The Timeless stage was the polar opposite, as the simple "music first" approach to the stage was clearly evidenced by what I would consider to be the best sound system at the event.
Other things I noticed about the festival grounds were the increase in vendors who were present, but a decrease in food options that were available. Outside of trying to enter the indoor stages at peak times, the flow inside the festival traffic-wise was absolutely perfect. There was plenty of room to dance or space to chill out in pretty much everywhere, and I never felt that an area was too packed. Granted, I tend to stick toward the back of the crowd, but even when diving into the front lines there never seemed to be an issue.
Hosted at The Dream was Insomniac's VIP area, which was a huge improvement on last year's edition. Inside was a kandi making station, fresh popcorn you could munch on, a hot cocoa and coffee bar to warm up at, and more. Sort of its own world inside the festival, if you never wanted to leave that area you didn't really have to. I found myself jumping in and out, though, and the VIP area made for a quick pitstop between sets.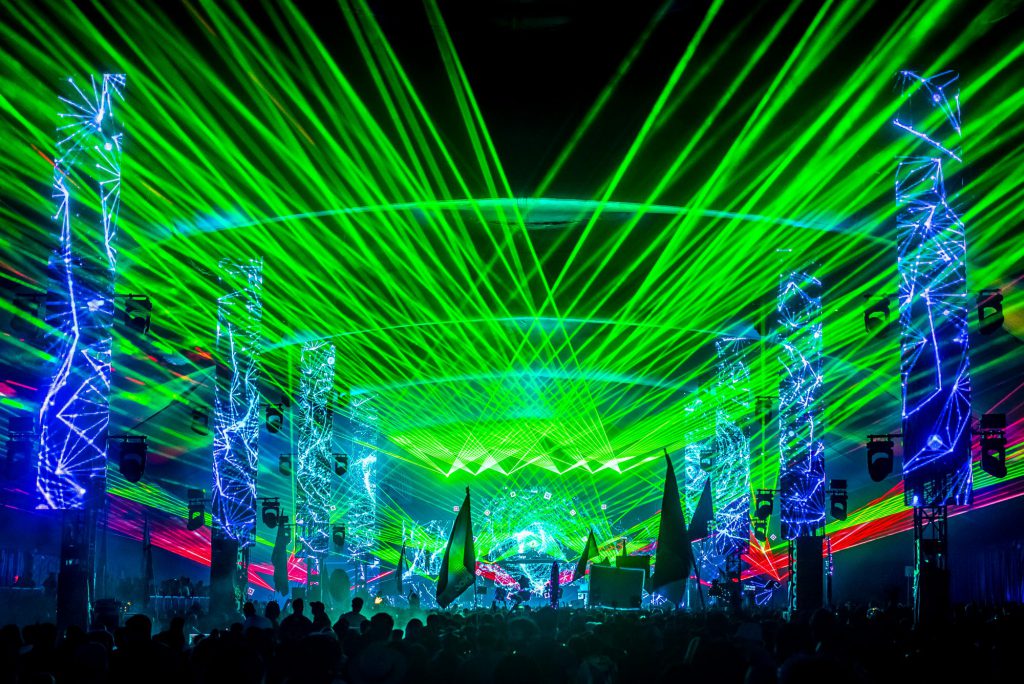 The artists who played Dreamstate SoCal this year were truly the stars of the weekend.
Let me make this clear right now: I felt since the moment the full lineup dropped that this was one of the most stacked lineups Dreamstate has had, period. Sure, it didn't feature every single name I love in the trance scene, but it made up for it by bringing some artists I had never been able to experience yet.
There was an artist for pretty much every style of trance that is actively being produced in the scene today. Love psytrance? The Sequence was booming all weekend with everyone from Alpha Portal and Sonic Species to the ever-popular Vini Vici. Uplifting, Vocal, Tech, Progressive, and even artists spinning trance classics were spread across The Dream, The Vision, and Timeless stages all weekend.
It is at events like these that I wished I had a device that would let me time travel so I could catch the entirety of them all.
Due to the fact that the technology just isn't quite there yet, unfortunately, some very difficult decisions had to be made due to set time conflicts. Artists I sadly missed out on included The Thrillseekers presents Hydra, Alpha Portal, Roger Shah, and one of the ones that hurt the most, John O'Callaghan.
That being said, I was able to experience some absolutely astonishing sets that made those misses worthwhile. I found myself at the Timeless stage quite often to catch legends in the trance scene like Orkidea and Judge Jules and had my mind wrecked by sets by Menno De Jong and Key4050. One of the biggest surprises of the weekend for me was Alpha 9 who blew the crowd away with a solid set, and I also gained a deeper appreciation for Ruben De Ronde as well.
Armin van Buuren was also an artist I caught as I secretly hoped he would come out guns blazing and drop an insane set that would leave me speechless afterward. While I caught glimpses of GAIA during an absolutely unreal set from Orkidea, I did actually catch a good portion of Armin's set on the second day. While he definitely played some tunes that weren't really "trance", I still found myself enjoying most everything he played that I saw.
Over the two nights of the festival I definitely think that the crown of the best set at Dreamstate SoCal goes to Judge Jules. A trance classics set by a legend in the scene was something I was expecting to be great, but I found myself literally entranced by the set with no desire to leave. Hopefully, he'll make his way back to California soon so I can catch him again in the future.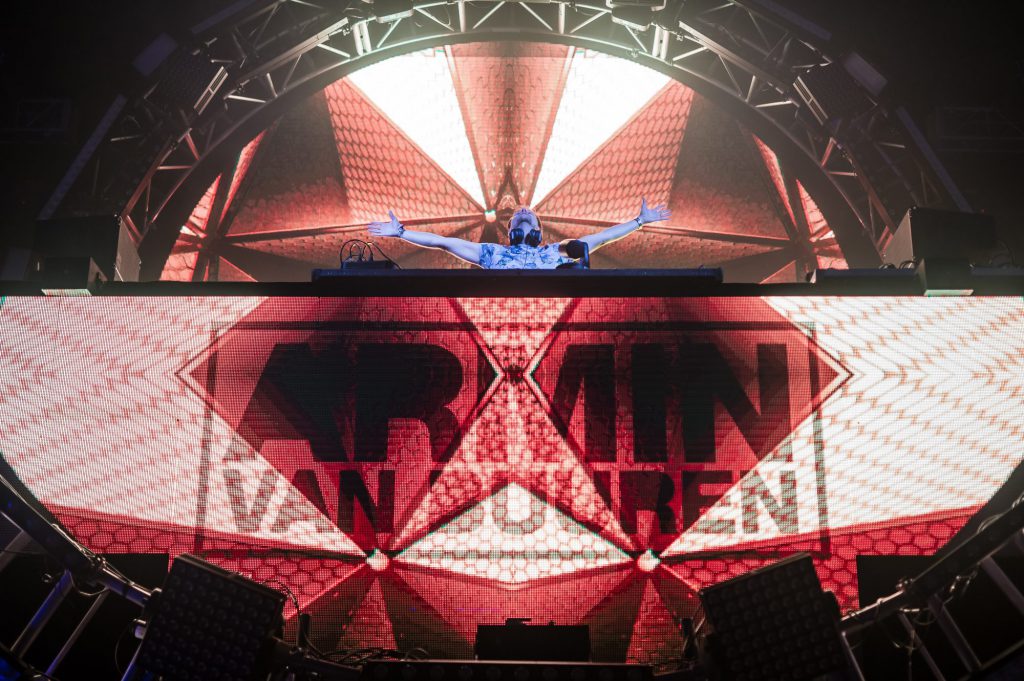 The one constant at each edition of Dreamstate SoCal are the awesome people who attend the event.
Having been to each edition of Dreamstate SoCal, the vibes have definitely shifted over the years, but that isn't exactly a bad thing. Changes to the size of the event both in tickets sold and space allotted, the artists that are booked, and cost of the festival all contribute to who actually is in attendance.
Each year, there is a different formula presented, and yet this is one of the few festivals in which a constant seems to be present. What makes Dreamstate different from other events that experience the same changes is that every single person I encountered was both happy and excited to be there because they loved some form of trance.
To me, that is something that is so cool to see as the longevity of the genre increases, as new fans are created and old fans continue to attend too. Whether you came in only loving one artist on the lineup, consider yourself a "trance elitist," or have a palate for different styles, those differences were put aside in the name of trance.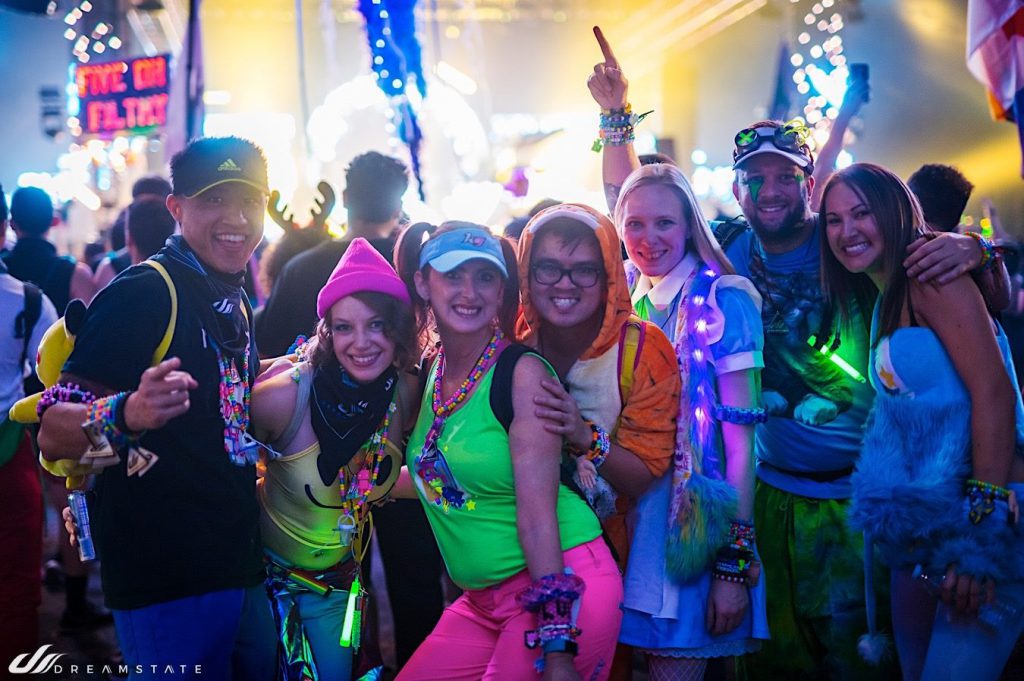 Overall, this may have been my favorite edition of Dreamstate SoCal yet, and one of my favorite festivals this year.
Aside from the mess of an entry on the first day, the weekend was everything I could have asked for and more. Catching sets with both new friends and old allowed for me to connect with them on a deeper level as we lost ourselves in the music played throughout the weekend.
Hearing the crowd belt out the vocals of classic tunes, catching the debut of new projects that have recently surfaced, and seeing so many epic shufflers and smiling faces made Dreamstate SoCal an unforgettable festival. If you haven't punched your ticket to attend this festival, I suggest you find a way there as soon as possible!
---
Stay connected with Dreamstate on Social Media: