To the fabulous community of EDM Identity and the Trance Family of the world – this mix is for you!
---
As the United States gets closer to celebrating the holiday of Thanksgiving, Trance fans also gear up for their own moment of thanks in the form of #Trancegiving… I mean Dreamstate SoCal 2017!
Trance has been a part of my being since the days when I was in middle school. It's offered opportunities around the world and exposed me to the positive vibes of our scene expressed through the energy of the music. In celebration of this fact, and given the longstanding careers of many of the performers at Dreamstate SoCal 2017, I wanted to step back and offer a bit of a history lesson to the community that is ready to go all out this coming weekend.
Don't worry – this is no snooze fest and there is no chance of you failing this exam. Evident energy radiates through your speakers for the next 90+ minutes with yours truly as we dive into the deeper reaches of Trance's not so long ago past. If you're traveling while enjoying this mix, remember to keep that tray table locked up tight so you can groove about the cabin!
Stream Mystro's Mixdown – Episode 35 (Dreamstate SoCal 2017 Special) on Mixcloud:
Breaking Down the History…
From the beginning, I wanted to share something unique and special for Dreamstate SoCal 2017. I wanted to redefine the expectations of people engaged with this great genre of dance music and allow our music to be more than fancy countdowns, lasers in your face, and growling basslines out of subwoofers. Indeed, we'll share those moments this weekend, but we will also devour more than a few moments as the masters and rising stars grab our ears for sonic bliss and bring us to get lost in the moment.
To that end, I came up with this simple plan: take 17 tracks (because it's 2017 after all) and compile a mix. The catch: none of the subject tracks can be newer than 2010 and all of the artists had to be on the Dreamstate SoCal 2017 lineup.
I pulled my tools together to really see what I could assemble. Today, we (MyStro and EDM Identity) present to you this mix of tracks that I chose to represent those legends of the scene who never strayed too far from the genre, who continued to make music they love, and who still love spreading that energy.
There was another unspoken rule in creating this mix which was to dig a little deeper than what the superficial layer was. Certainly, Alex M.O.R.P.H., John O'Callaghan, Paul van Dyk, and others represent the genre well… but most already know them. What happens when we ride down the side path, get a little less paved, and seek the adventure within?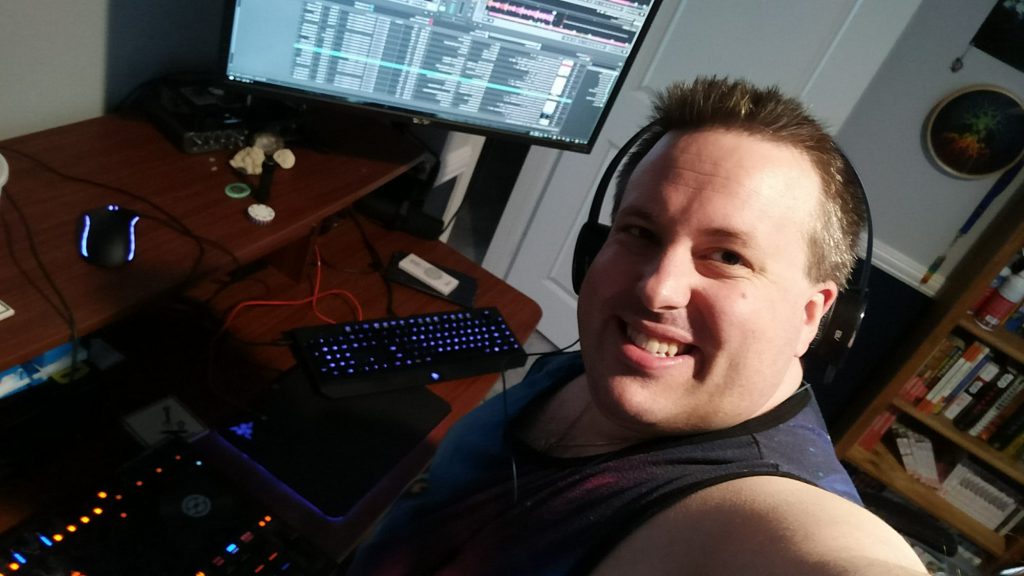 The Tracks Without an Easy Path…
For these 17 tracks, I will offer a little insight into why I chose them for this special Dreamstate SoCal 2017 mix, what the artist that created them represents to me, and why I wanted to showcase how diverse they are.
Solarstone ft. Jes – "Like A Waterfall" (Deeper Sunrise Mix)
Ah… Solarstone! If you've followed me here for any length of time, you know I love his signature style of Trance. Today it's termed Pure Trance under the watchful eye of Richard Mowatt, but back in 2005, Solarstone was a duo who produced this gem of a track that captivated me in a way that so few tunes ever have. The Deeper Sunrise Mix version, an alternate mix produced by Solarstone, always captured my ears without failure. It allows Jes's vocal performance to really shine in an emotional aspect, and it rams up effortlessly between the slower BPMs (as presented here) and the higher BPMs. Opening the mix with this track just felt so right. I'm excited to feel what Rich offers this weekend during his set, and who knows… maybe the emotions will flow just as effortlessly.
Check out our featured interview with Solarstone here. 
Sunlounger – "White Sand" (DJ Shah's Original Mix)
The Balearic sound of Sunlounger is beautiful. More than any other alias of Roger Shah, Sunlounger likely remains a part of the Trance canon. This particular tune likely needs little introduction to fans of Armin van Buuren circa mid-2000's as it popped up all the time in his sets. A gorgeous guitar captivates the ears with simple, warm sunshiney bliss.
Giuseppe Ottaviani – "Lightwaves" (Original Mix)
I struggled with what track I wanted to select for Giuseppe. After all, he spent much of the time period in question with a buddy under the NuNRG alias. In the end, I chose "Lightwaves" because I felt the melodies still resonate so well with what Mr. GO does. It'll be cool to see if he pulls out another production from the event like he did with the first Dreamstate (see Musica for reference). Sidenote: Our own contributor Sebastian even has a clip on his YouTube of the live version from Dreamstate – peep it here!
Judge Jules – "Verano Loco" (Original Mix)
Admittedly, Jules was never really a Trance DJ to me. He just spanned so many genres back in the 2000s that I never felt he fit that mold. That's not to say he didn't play Trance or produce it. "Verano Loco" is as stunning as any Trance tune over the years and that guitar melody is so good! Since Jules is playing a classic set we may even get to hear him drop this stunner!
Armin van Buuren & Rank 1 – "This World Is Watching Me" (Original Mix)
A two-for-one deal right here with a classic vocal Trance tune produced by two amazing artists. I don't need to explain Armin's talents – everyone knows how amazing he is, and Rank 1… well, that's simply legend status. Benno & Piet make up the wondrous duo and have produced a slew of Trance hits from 1999 to the current including countless anthems for Sensation, Trance Energy, and more. Groove to this one!
DJ Governor – "Red Woods" (Original Mix)
I included this track to stump you! If you didn't know, the alias DJ Governer was an early moniker that Ørjan Nilsen used. While you won't find a lot of this during Dreamstate SoCal 2017's set from Ørjan, it still represents the launchpad of his career and his staying power with Armada. Released on Captivating Tunes in 2006 as part of the Forest EP (the flip side of the vinyl single was Danjo & Styles – Blue Woods), "Red Woods" is a shining example of how Mr. Nilsen takes melodic hooks in his productions and simply captivates with them.
Robert Nickson – "Ocean Drive" (Original Mix)
A Progressive Trance track produced early in his career, Robert Nickson's "Ocean Drive" phases the melodic arpeggios with a calmer tempo than most Trance tunes. Robert just opened up the latest Pure Trance compilation (read our review here) and did an amazing job laying the foundation for the experience on the compilation. I'm very excited to see what Robert offers this coming weekend and how he lays the foundation for our Trance experience through his ears.
Cold Blue – "Paradise" (Original Mix)
Do you even uplift, bro? Cold Blue's no newcomer to the market, having released this track in 2008. There's something special about the way the chords just ascend into the sky with "Paradise" almost like something from the core video games of the early 1990's. Will he explore such hands-in-the-air vibes during Dreamstate? We'll find out this weekend!
Marco V – "Godd" (Original Mix)
Guilty pleasure time with this absolute classic! Marco V is a legend beyond legend from Tech Trance to whatever he feels he needs to produce at a given moment. I was fortunate enough to catch a surprise set at Sensation 2015 from Marco where he played a plethora of House. Marco V coming back to Trance has been such a neat sight to see whether it was at Luminosity or this coming weekend. What will the godfather of Tech Trance play for us here in Southern California for Dreamstate? I'm super excited for this one!
Orkidea ft. David West – "God's Garden" (Original Mix)
Another artist from the 2000's era that is now debuting at Dreamstate SoCal 2017, Orkidea's production credentials are nearing two decades. He has managed sound design for the Nokia Corporation, and he's never shied away from the challenges of a remix. "God's Garden" helps solidify how this Finnish producer really utilizes melody and although it is a collaboration, it breathes the journey that is telltale of the genre.
Thomas Datt – "Evaporate" (Original Mix)
Thomas made a special guest appearance at last year's Dreamstate and is poised to shake things up during his set again this year. An example of how clinical Thomas can be, "Evaporate" sells the use of note-driven melodic lines with its overlaid soft pads. Can Thomas bring something as smooth sailing up to the shores of Dreamstate? We don't doubt it. The melodies simply speak for themselves!
Menno de Jong & Leon Bolier presents Solar Express – "Magma" (Original Mix)
Menno and Leon teamed up in 2006 for the Magma/Momentum EP on Fundamental Recordings. The result was stunning and a testament to how both talents came together to build on each other's strengths. "Magma" capitalizes on the accolades of melody writing from both producers – soft and subtle synthesizers energize with melodies that instantly grab the ears. This one is near impossible to not want to dance to!
Ronski Speed & Stoneface & Terminal – "Incognition" (Original Mix)
At this point in the mix, I truly wanted to kick things up a notch. Gravity pulled me closer to this one as the flip in the break is so incredible. Stoneface & Terminal will no doubt rock the grounds with their sounds off euphonic. This track was an instant classic from 2005 and remains a crowd rocker in today's saturated musical landscape.
Sean Tyas – "Lift" (Original Mix)
Sean Tyas is no doubt a fan favorite for his edgier sounds on his Degenerate music label but "Lift" represents how his talents can be applied to the purest forms of Trance. Energetic, uplifting, and even entrancing… this track lives up to its name. You cannot help but smile when listening!
Sunny Lax presents Arcadem – "Suntear" (Original Mix)
Sunny Lax reminds me of all that was fun in the late vinyl era of DJs and producers. Arcadem is no doubt more or less a forgotten alias of a collaboration from 2009 but the Anjunabeats-based Sunny Lax really shows off how his production skills are not limited to a single style of Trance. "Suntear" weaves its way through haunting melodic notes, pulls on the Arabian influences, and staggers with its incredible breakdown and energetic drop. Trance heads will no doubt love this one.
Mauro Picotto – "Komodo" (Megavoices Claxixx Mix)
This is the oldest track in the mix. Mauro Picotto's classic "Komodo", released in 2000, remains a powerful example of how samples can make all the difference. A hectic haphazard intro and outro belie the serenity of the break in the track while utilizing vocals from Deep Forest's "Sweet Lullaby". Since he's about to drop into Dreamstate, and I've no clue what to expect, I had to offer this throwback.
Greg Downey – "Vivid Intent" (Original Mix)
Rounding out the mix is Greg Downey's "Vivid Intent". One of those tracks I had to pick up out of the vinyl bin at my local record shop, it remains a steadfast dancefloor tune. The melodies wind their way and get stuck in the space between the ears while the beat just keeps driving. It's a surefire way to really settle this mix as you walk up to the gates of the NOS Events Center for Dreamstate SoCal 2017.
---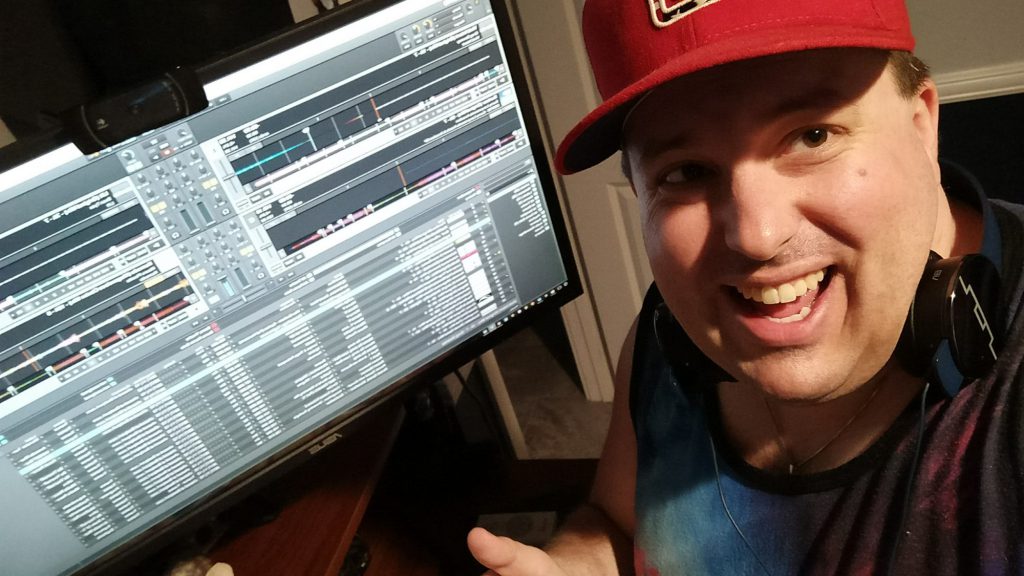 There you have it! Seventeen tracks from artists playing at Dreamstate SoCal 2017 from 2010 or before!
I sincerely hope you enjoyed the mix, and I want you to know I had an absolute blast mixing it. This is the type of music that kept me energized throughout the college years of my life and the type that allowed me to perform as a DJ and radio show host. Tracks like these helped settle my passion to share the music with the world and now, I've gotten to share it again with you!
Leave a comment or reach out on social media to let us know what you think! 
---
Follow MyStro on Social Media:
Facebook | Twitter | SoundCloud | YouTube | Mixcloud