In honor of #TranceGiving, aka Dreamstate SoCal 2017, we want attendees to have the opportunity to get to know the talent who will be our "Trancegiving Tour Guides". Each week, we will feature bios of DJs who will take the stage at Dreamstate SoCal this year, as well as some beats to help familiarize you with their work. Next in our series is… Armin van Buuren!
Don't forget to check out the other artist bios in our series to get familiar with the rest of the new artists on the lineup!
---
If there is one name you'll see almost every time on a Trance event wish list, it's Armin van Buuren.
Not only is Armin van Buuren iconic, he's been active since 1996 in the music scene. His popular radio show, A State of Trance (ASOT) started in 2001 and to this day, continues to thrive with over 37 million listeners in over 80 countries.
The show itself is not dedicated to trance only tracks; Armin himself has said, "What makes trance work so well is that it doesn't stick to one style and can incorporate electro, minimal, whatever it likes." It's that mindset that represents the inclusivity of music, and sets Armin apart.
Armin's ASOT today extends further than just a radio show. Every year, fans around the world can catch special live A State of Trance shows for a night at Ultra Miami, Tomorrowland, ADE, and a special LIVE ASOT Festival.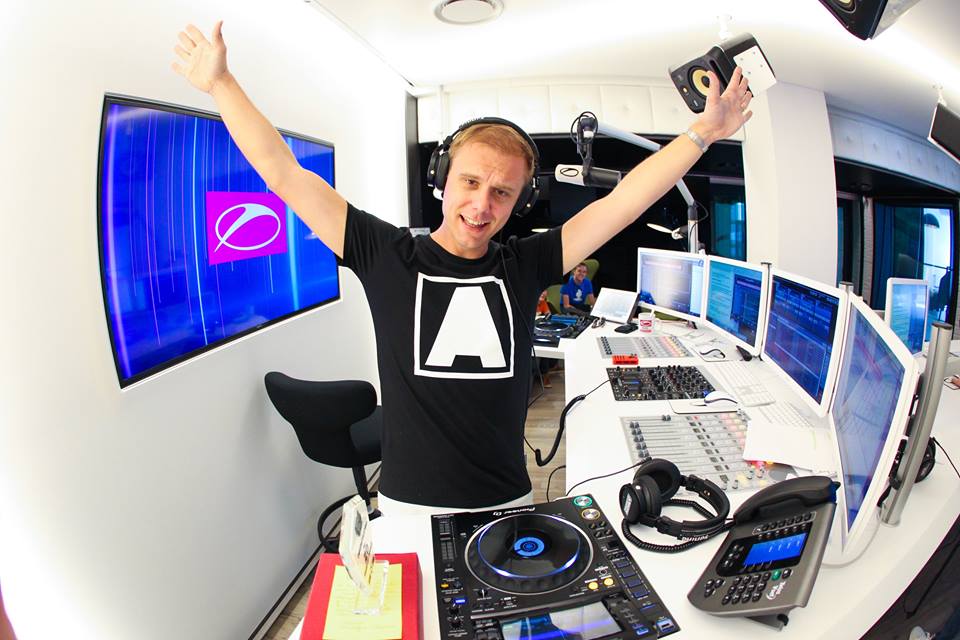 Much of Armin's success comes not only from ASOT, but also from his own productions.
Over the years, his discography shows six studio albums, thirty-three singles, two compilation albums, three remix albums, and forty-six remixes. His songs range from not just trance tracks but also progressive tracks.
One of Armin's earliest tracks, "Communication", represents a different era of trance entirely. "Communication" is a powerful, vocal-less track full of energy and magic as you listen to it from start to finish.
Throughout the years, Armin has made music not just as Armin van Buuren, but also under special aliases such as Rising Star, Major League, GAIA, and Perpetuous Dreamer.
The use of all the different aliases allowed Armin to experiment with music outside of trance, even collaborating with other artists such as Tiesto and Benno de Goeij. Nowadays, Armin rarely needs to use aliases to experiment with new songs.
Over the last few years, we've seen Armin create unique tracks using his own name. He has also worked with a variety of different vocalists and artists from all over the music spectrum from Kensington to Hilight Tribe. Though we want Armin to keep creating trance track after trance track, Armin continues to experiment with the sounds of music with tracks like "Sunny Days" or "This Is a Test".
Armin's greatest success comes from his ability to put on an incredible show at festivals, events, and clubs. 
His sets at festivals draw huge crowds because it's not just the song selection: it's the musical journey on which he takes each attendee who comes to see him. Take a look at his performance at Untold Festival in Romania where he played for almost six hours.
Wherever he is performing, Armin's hands and arms embrace you from the DJ decks and he looks at you with a smiling face. No matter what he plays at Dreamstate this year, you'll leave feeling like you had a good time!
---
Connect with Armin van Buuren on Social Media:
Website | Facebook | Twitter | SoundCloud | YouTube