It's the time of year again when Solarstone graces the world with another dose of Pure Trance goodness.
---
The leaves may be changing, the temperatures are supposed to be falling (note that here in San Diego its sweltering over 100°F/38°C – thanks, heat wave!), and yet, we have warm beats and a gorgeous sonic journey ahead of us to keep the energy through the shorter months in the Northern Hemisphere.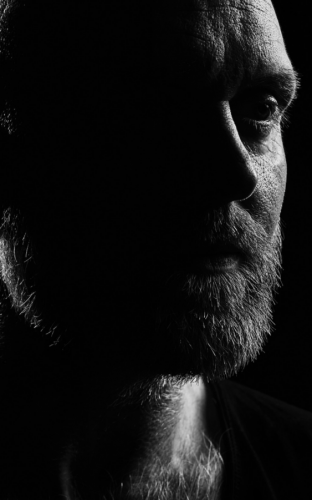 The Formula
If it isn't broken, don't meddle too much and try and fix it.  The Pure Trance formula continues to permeate – a sonic journey weaving its way from soft Progressive moods to Peak Hour Trance with all the trimmings.
The upgrade to three mixes from last year sticks around too – although you may be slightly less familiar with Rich Mowatt's (aka Solarstone) compadres on this venture.  Replacing Forerunners is the veteran Progressive Trance maestro Robert Nickson.  Robert's biggest alias is RNX and he's been in the mix of dance music culture since the early 2000's.
Closing the compilation and replacing Sneijder is Factor B, aka Brendan Blatt.  Known for his energy and his "uplifting style" Factor B represents the last disc quite well.
The Options to Own Pure Trance 6
Before we dive into the compilation itself, we'd be remiss if we avoided a discussion on the myriad of ways to pick up Pure Trance 6.  There are the classic digital forms of ordering the album – iTunes, Beatport, Google Play Music, Amazon Music, and more all carry a copy.  You can click here to grab yours!
As well as the digital versions there are a few physical copy options available.  Both Black Hole Recordings Fine Night and Solarstone's own Solarshop offer physical CD copies – the latter offering signed copies while they last.  Access them through the above link as well.
In addition to the two above shops, Solarstone just dumped into the deep end of fan experience subscriptions by joining the roster of artists under Amplifyd! Offerings for Pure Trance 6 include: a digital and signed physical copy paired with a t-shirt and wristband or a limited edition (200 copies) signed vinyl set of cuts from the compilation.
Additionally, a number of subscriptions are available ranging from 25-50 token packages for Pure Trance singles with a copy of the album, to fan exclusive parties with meet-and-greets, birthday greetings on Pure Trance Radio, access to limited edition merchandise, and even invites to the exclusive Dolby Atmos sets in London or San Francisco celebrating Solarstone's upcoming album(s).  All this can be found by clicking here to head to Pure Trance Amplifyd!
The Journey into Sound
Now, onto the sonic experience!  The telltale rally call of Solarstone has been "Viva la Trance" and it's apparent yet again throughout the journey offered by our three deejays.  Robert Nickson deftly weaves a moody Progressive Trance mix that is every bit of what the warm-up of the dance floor should be.  Side note – it also makes great driving music to get you grooving on your day-to-day commute.  Robert ends his mix with a swell of energy that places Solarstone in a perfect position to launch from.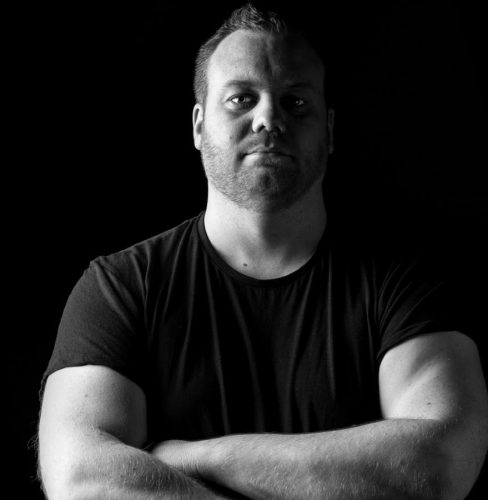 Rich offers plenty to love in building and releasing the tension of a true Trance aficionado.  You'll find a lot of moody piano lines in Solarstone's selections this year.  He meanders through tension and energy without relying on cheap cuts between mixes.  He offers a true to form journey, as any who've heard a set by the veteran artist would expect.
Factor B takes the last disc in the exact direction he should – energy oozes from the sonic walls, while melodies radiate their warm sound.  From the onset to the ending, Factor B offers exactly the sort of fare that Trance fans crave.  He simply moves through moods and increases the tempo with simplicity and ease.
A Sounding Board for Glory
It should be no surprise that a track by track analysis would be overwhelming, but there are a few tracks to showcase throughout the mix that really weave what this reviewer believes Pure Trance is all about.
RNX – Atoms
Early on in Robert Nickson's mix you'll find his RNX alias in brilliant fashion with "Atoms."  A true Progressive Trance tune, it blissfully weaves a grooving bass line with a delightfully sparkling lead synth pattern.  Added to great effect is the voice of American astrophysicist Neil deGrasse Tyson – offering a captivating moment with the most astounding fact he could share.  I won't spoil it, but take a gander and listen to how well it blends everything together in simplicity.
David Broaders – Rumspringa
One of my absolute favorites from the album is this gem from David Broaders.  The melodies, layered and echoed on top of each other, quite literally bubble right up to the top.  The pot of sounds reminds me of Trance I heard in the mid-2000's – fun but still dark.  Think early Coldharbour Recordings and Markus Schulz and you'll hear exactly what I mean.  That said, the construction and pacing of the track are distinctly modern, filled with tension through high sweeping strings and bass line shifts that disrupt the anticipated norm.
Outer Pulse – Vixen (Part 1)
Throw the tempo up as we dive into Solarstone's brilliant ear for track selection.  There are moments I hear in this track that scream his noted production style – which is why I'm so surprised to see he only added to the original track's production.  The atmosphere, though, is stunning and mesmerizing.
The lead melody likewise takes me for a journey to the stars as it weaves and pans between the ears so beautifully.  There's also a touch of Adam Szabo's style of synthesizer work to the track – another producer I've immense respect for.
Solarstone & Indecent Noise – Querencia
I could have chosen any number of tracks from the compilation's second disc, but truthfully this collaboration brought out so much surprise in me I cannot even quantify it.  It was great to hear Solarstone team up with a high-BPM compatriot in Indecent Noise – and the two artists absolutely work off the strengths of each other.
Solarstone's melodic flair plays through the stab lines, while Indecent Noise's bass line work devours energy without a worry.  There is also a touch of Ben Lost in the vocal work a la "Jump the Next Train".  Get on this tune!
Factor B – Invidius
Keeping with the up-tempo beats-per-minute, Factor B gravitates the listener into his groove with "Invidius".  The breakbeat drop into the breakdown was the first bit that caught my ear, but the stunning depth of the mood in the breakdown is what solidified the attention to this track.
Pianos in the background blended with ethereal female vocals lead to solid growth as the lead melody takes all the energy to higher grounds – but it is the supporting elements included in new manners during the second half that really shows the attention to detail in crafting an amazing artistic work.
Gai Barone – Lost In Music (Will Rees Remix)
Surprised to see Gai Barone's name near the end of the compilation as I am?  Certainly, that's Will Rees doing as he delivers a high energy mix of the melodic underground artist.  The mix isn't super inventive in and of itself – it meanders up and down through what you'd expect in a 138-BPM Trance tune.
What grabs the ear is the attention to sound selection – how it shifts modes and atmospheres so easily, how each element locks into the groove so effortlessly, and admittedly how warm the track feels to invite you to the energetic dance floor.  There is restraint here – and yet, the song will no doubt fill dance floors all over the world with smiling faces and energetic dance moves.
Remarking on the Complete Cycle
All in – after listening to all six versions of the Pure Trance journeys, I have to say this is my favorite yet.  Last year we added a third disc to expand from the era before and opened the door to a full night's journey.  In the years prior, the energy was there, but the atmosphere was not quite as crisp as this three mix journey to me.  I won't call the compilation an instant classic, but the way it blends from artist to artist and progresses through a full night is immaculate.
This compilation earns a solid 4.5 out 5 from me – I recommend you pick up a copy if you are a Trance fan of any sort and even if you might not be!
There truly is plenty to love in this compilation for the lovers of melodies and atmospheres on this compilation.  Grab a digital or physical copy above!
If you are curious about the man behind the Pure Trance movement, check out our interview with Solarstone and our review of his latest artist album!
---
Connect with Solarstone on Social Media:
Website | Facebook | Twitter | Instagram | SoundCloud | Mixcloud
Connect with Robert Nickson on Social Media:
Website | Facebook | Twitter | Instagram | SoundCloud | YouTube 
Connect with Factor B on Social Media:
Connect with Pure Trance on Social Media:
Website | Facebook | Twitter | Instagram | SoundCloud