In honor of #TranceGiving, aka Dreamstate SoCal 2017, we want attendees to have the opportunity to get to know the talent who will be our "Trancegiving Tour Guides". Each week, we will feature bios of DJs who will take the stage at Dreamstate SoCal this year, as well as some beats to help familiarize you with their work. Next in our series is… Greg Downey!
Don't forget to check out the other artist bios in our series to get familiar with the rest of the new artists on the lineup!
---
Born in Belfast, North Ireland, Greg Downey's discovery of Carl Cox at the age of 13 led to his desire in becoming a DJ.
Fast forward to Greg Downey playing at a San Antonio after-party, where he was spotted by the promoter of Gatecrasher. That same promoter asked Downey to play at Space, one of the most prestigious clubs in Ibiza at the time and an opportunity of a lifetime. His performance at Space helped Downey's career blast off as promoters became enthralled with his signature sound.
Throughout 2006, he played across the United Kingdom at major clubs such as Lush, Inside Out, Goodgreef, Gatecrasher, and the Gallery. Downey even played internationally at venues in Canada, China, Australia, New Zealand, Indonesia, and Poland. In his sets, you can catch Downey utilizing 3 CDJs, Serato Scratch Live, Pioneer DJM 800, and EFX 1000 for his shows to add a devasting impact on his audience.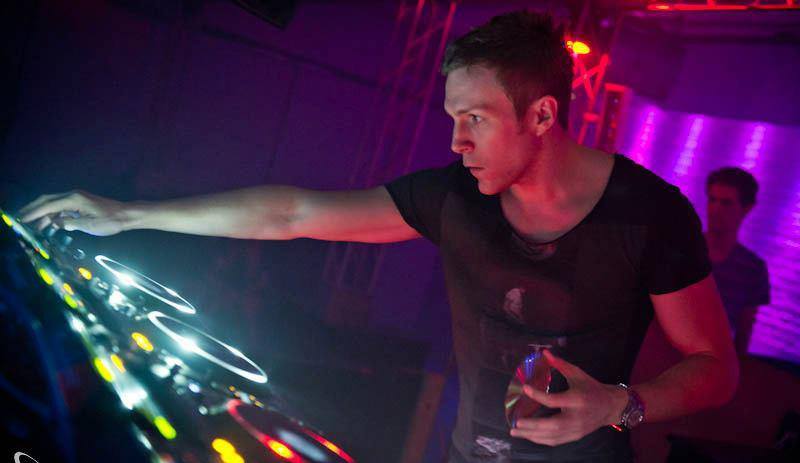 His taste of the tougher electronic music reflected in his music style, a combination of underground and uplifting trance with elements of techno.
In 2007, Downey's remix of Bedrock's  "Heaven Scent" caught the attention of John Digweed, who gave the remix a full release. The remix became a number one song on Beatport, Trackitdown, and Audiojelly for over a month. Greg Downey's music successes continued with his original track, "Vivid Intent" becoming Armin Van Buuren's 'tune of the week' on A State of Trance radio show.
He recorded his first Live As… Album on Discover while at PlanetLove festival in Northern Ireland, which was featured as "Album of the Month" by Mixmag!
Greg Downey started his own podcast and radio show, Global Code, in 2009, which ran consistently before ending in 2014. Downey even diversified his sound as R.I.C.O., an alias that brought out a deeper underground techno sound. Under the R.I.C.O. alias, he released "Afraid Of The Dark", "Domino", and "Elements" to name a few. We are definitely hoping to hear a couple of R.I.C.O. tracks during his performance at Dreamstate SoCal this year.
In celebration of his tenth year as an artist back in 2015, Downey posted a 4-hour Producer Set on SoundCloud containing his top hits and remixes from his career. Listen to it below for a taste of his musical style and the quality of his productions.
Greg Downey currently manages his own label called Skullduggery, which has featured the release of tracks like "P45", "Midnight", and a remix of "Twilo Thunder" by Breeder.
Downey's love of music and success is a testament to all that you don't have to study music production to become an artist. His many achievements over the years have shown his growth as an artist. How his music continues to speak to many music lovers around the globe. Be sure to go see Greg Downey perform at Dreamstate SoCal for some good underground trance vibes.
---
Connect with Greg Downey on Social Media:
Website | Facebook | Twitter | SoundCloud | YouTube