Judge Jules chats about his tenure at BBC Radio 1, the magic of Ibiza, and more ahead of his debut set at Dreamstate SoCal!
---
It is hard to call oneself a fan of classic trance and house without ever hearing of Judge Jules. Alongside the famous BBC Radio 1 personalities of Pete Tong and Paul Oakenfold, Jules completes the almighty trio of UK superstar DJs from the 90s. Numerous DJ awards, a 14-year BBC Radio 1 residency, Ibiza club residency: these are only a handful of the accomplishments in an illustrious career.
Judge Jules is largely responsible for the growth of the harder sounds in the house and trance genres in the middle and late 90s, firstly as a radio and club DJ, but also as a producer. UK Hard House arose as a counter movement to the German-driven Hard Trance scene. The genre aligned well with the endless raves and warehouse parties that took place all over the country. Jules was one of its champions and grew the scene from nothing to massive appeal in a short time frame.
Jules is currently preparing for a classic special set at North America's biggest trance event, Dreamstate SoCal. In anticipation of his performance, we thought it was a great opportunity to explore the classics era period with one of the biggest names in the history of the scene!
Listen to Judge Jules' Set at Luminosity Beach Festival 2017:
---
Hi Jules, EDM Identity is honoured to have you stop by for a chat. How are you today?
I'm fine thank you, it's Monday morning which, of course, isn't everyone's favourite time of the week.
It's hard to believe for anyone that doesn't know you but this year marks the 30th anniversary of your DJing career. What was your earliest exposure to dance music and how did that evolve into a passion for being a DJ?
It was through pirate radio, which has always had a very strong presence in the UK, especially in my hometown of London. At the time, dance music and club culture weren't represented at all on the mainstream UK FM stations, so pirate radio would fill in the gaps.
Pirate radio has always been a big stepping stone for DJs and artists in the UK across various underground genres. Being involved in this scene, where everyone has a shared passion, launched me on the career path that I've trodden ever since.
During your long career, you've had numerous accolades, from DJ awards to residencies in Ibiza and BBC Radio 1. What represents your proudest moment?
They're all important, but I would say that maintaining a career throughout all that time, and up to the present day, is certainly the most difficult, and therefore the thing I am most proud about. Remaining relevant takes constant care and attention, and I've seen plenty of careers start and end during the time I've been active.
Having on-going love and understanding for the music is essential. It's something you can't make up – you can't fool anyone if the flame of your pilot light starts to die.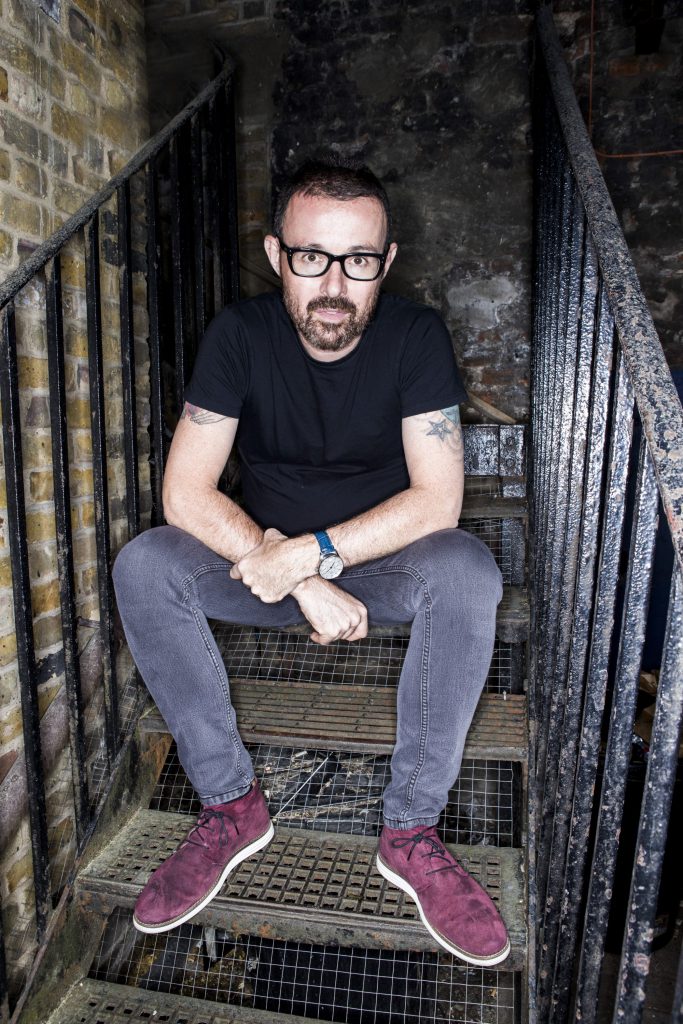 Speaking of BBC Radio 1, your 14-year tenure is one of the longest at the institution. You used the platform to champion the harder styles of electronic music, from trance to hard house. What made you choose those styles in particular?
It was actually 15 years, believe it or not, and whilst I was definitely known to play the harder sounds, I always tried to remain genre agnostic with at least a third of the show made up from the music of other styles rather than remaining dogmatically glued to one style.
Throughout my time on Radio 1, I was playing in clubs and festivals every weekend, and those experiences were reflected in my selections for the show.
Being the host of an immensely successful radio show means you're inundated with promos. What elements are you looking for in tracks that you end up playing on the radio as well as in the club? How do you go about doing A&R so to speak?
It's hard to quantify exactly, but the easiest way to describe the A&R process is a search for some kind of 'magic factor' that you can't legislate for in each record. I could scientifically list all the technical and creative aspects that I like about my favourite records, but one can't really analyse or explain the magic factor that truly great records have. They just have it. Being able to spot a great record, early, is a spontaneous thing and an essential requirement of the job.
You're also a prolific producer. Alongside people such as Paul Masterson & Darren Tate, you've created many classics in the trance and hard house genres. However, you elected not to associate the name "Judge Jules" with any of these projects. Why is that?
During the first ten years of my show at Radio 1, I felt that it was a conflict of interest to be playing my own tracks, or those branded as Judge Jules anyway, on my own show. The BBC is such a revered institution that it didn't feel quite right, hence my producing under the various aliases.
However, ten years in, other DJs started to play their own music on their BBC shows. From then on I started to produce as Judge Jules – I've got a very successful podcast and radio show called the Global Warm Up which is syndicated across the world. You'll hear plenty of my music on there each week.
Many of younger fans today yearn to experience the peak of the rave era from the nineties. The UK was at the forefront of the movement and you were one of its main influences. Why do you think this period stood out? What memories do you have from that time?
The biggest difference was the lack of high-speed internet back then; you didn't have such easy access to DJs and their sets, and you had seek them out live if you wanted to enjoy dance music and the associated culture. There was no Spotify, SoundCloud or YouTube – DJ culture had to be consumed in the flesh at raves and parties. People didn't have smartphones and so the focus for clubbers was on the dance floor, the DJ, and their music.
The smartphone era has resulted in rather too many people filming what's happening on the dance floor, as opposed to absorbing and enjoying it. Obviously, that's unlikely to change and affects regular music concerts as well as dance events, but the lack of a sea of smartphones held high created a sense of unity back in the day, which is perhaps lessened in 2017 by constant filming.
Outside of the UK, you've also been a driving factor in Ibiza way before the rich super clubs shifted focus to the mainstream sound. What were those years like? Why is it that Ibiza remains a top destination where other big venues from the past have closed or moved on?
Ibiza has always had a certain magic that other places just don't have, but I'd say that the single biggest factor in the island's lifespan is the fact that the Ibiza season only lasts for three or four months of the year.
Unlike other fashions, which are in your face all year round until they get boring, Ibiza is only available for this small window over summer and as such it's hard to tire of it – in fact, most of the year is spent waiting to do it all over again.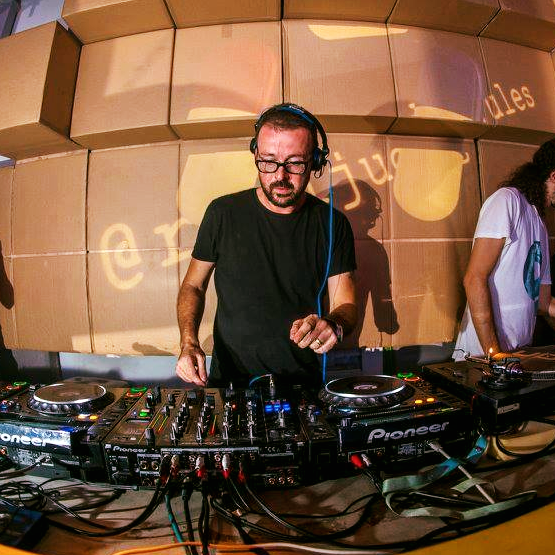 What's the craziest thing you've seen happen on the dance floor during one of your shows?
That's a hard one as I've seen the full spectrum over the years – from love-making to fighting, police raids to mass brawls, from people sat on the dance floor in tears because they're overcome by emotion, to Mexican waves every which way across the dance floor.
This might come as a surprise to many, but you were a lawyer before becoming a DJ. The "Judge Jules" moniker suddenly makes a lot more sense! Can you tell us how the name came about?
I actually didn't become a lawyer professionally until much more recently, but when I started DJing I was studying for my first law degree. The police would often turn up to shut down the parties I was playing at or promoting, and as a young man with perhaps more confidence in himself than he should have had, I'd often be the one who would have to defuse the situation and this is what earned me the name.
If you could sum up the ethos of "Judge Jules" in a few words, what would they be?
Passion and intensity – though maybe not at the time of writing, at 10am on a Monday morning.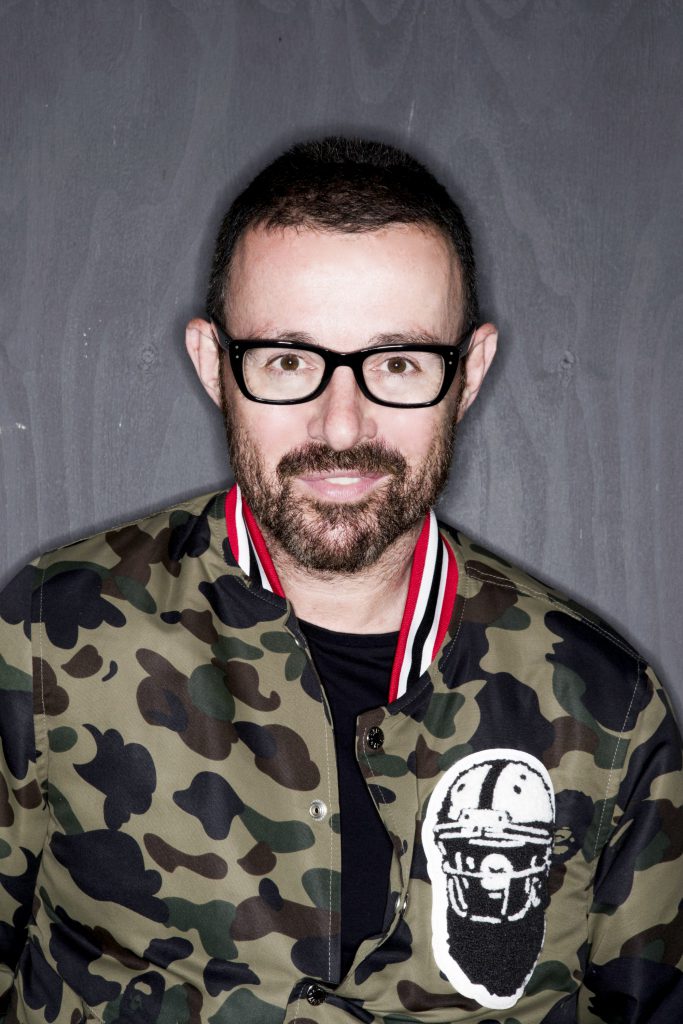 As North Americans, it's rare that we have a chance to witness you behind the decks. Over the summer I made the pilgrimage to witness your Luminosity set. The music, the mixing, the crowd was everything I could hope for. How was the festival from your perspective?
This was my fifth year playing Luminosity and my set has become something of an event for both me and clubbers; this year we streamed it with a reach of nearly 250,000 people I think. It's an incredible festival with a hugely international following – something quite apparent when you see the number of flags from around the world in the crowd.
Speaking of North America, you'll be returning after a long absence. You're playing at the biggest trance festival on this side of the pond, Dreamstate. What's in store for your performance?
You can expect energy, but aside from that I really don't plan my sets. The most important part of being a DJ is being able to look at a crowd, absorb the chemistry and know what's right on the spur of the moment. Spontaneity is everything.
Before we let you go, what upcoming projects are you working on, whether in the studio or elsewhere?
I've got a track called "Dimensions" out on Mike Push's MPS label, as well as a remix of "If I Fall" by Headstrong featuring Stine Groove, and a forthcoming single on Sirup called "Daybreak". There's also a big project which I'm working on for 2018 which is incredibly exciting.
It's been our great pleasure to be able to talk one of the most significant names in the electronic music scene. We want to thank you again for your time and we wish you all the best in 2018!
---
Follow Judge Jules on Social Media:
Website | Facebook | Twitter | Instagram | Soundcloud